Which NFL Stadiums Have the Best Beer Selection?
The NFL and the American beer industry are seemingly tied at the hip, and it's been that way for a long time.
Fans watching in person have to shell out a fortune for a regular sized beer, and libations are even more expensive in a few stadiums.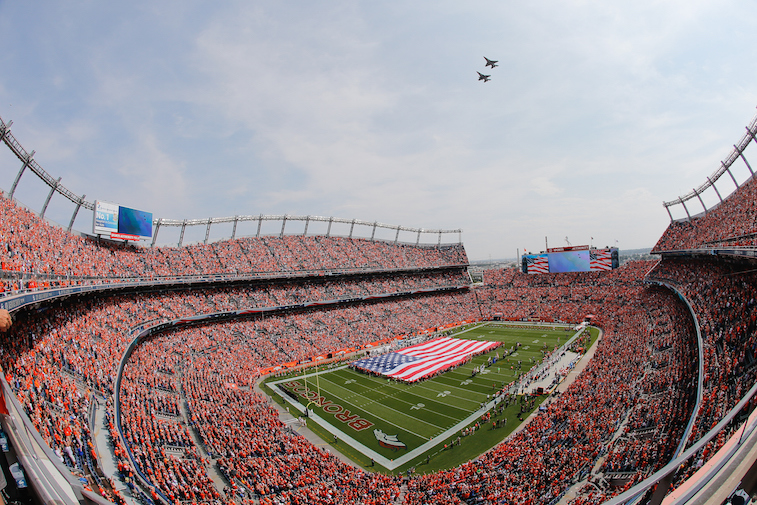 The football fans watching at home save money, but unless they have a fully stocked beer fridge, they don't enjoy the same selection.
Anheuser-Busch is the NFL's official beer sponsor in 2018, so you'll have no trouble finding a Bud Light at any of the 31 NFL stadiums. If you're more of a craft beer person, you can still enjoy live football and good beer, especially if you attend games at the NFL stadiums with the best beer.
These are the NFL stadiums with the best beer
Bank of America Stadium
Team: Carolina Panthers
The stadium in Charlotte, N.C., serves fans true local beers from breweries such as NoDa, Olde Mecklenburg, and Sugar Creek. Foothills is another North Carolina brewery served at the stadium, and fans can sip fresh New Belgium and Sierra Nevada brews since the state is an eastern outpost for those two breweries.
CenturyLink Field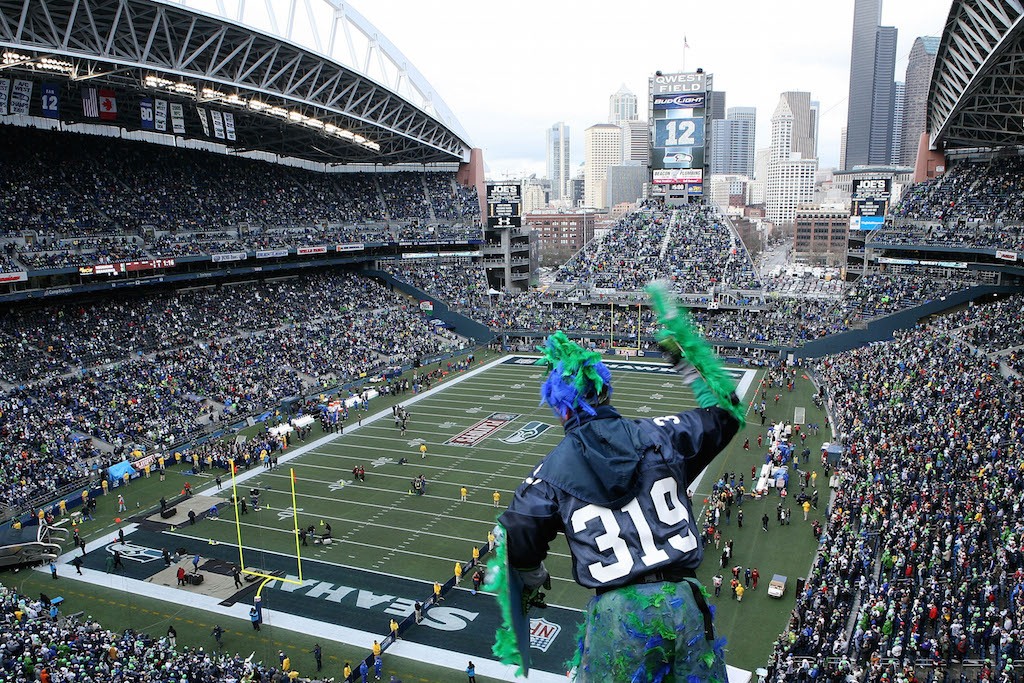 Team: Seattle Seahawks
Washington is one of the states with the best craft beer scenes, and you can sample a ton of local brews. Fremont, Redhook, Elysian, and Silver City are just a few of the local beers on tap in Seattle.
Ford Field
Team: Detroit Lions
Michigan has a fair share of craft breweries, and Ford Field serves several of them. Bell's, New Holland, and Perrin are just a few you can sample at Lions games, according to Beer & Brewing Magazine.
Gillette Stadium
Team: New England Patriots
Sam Adams was one of the first craft breweries to get big, and you can drink it to your heart's content at Patriots games. If you want to expand your palette, then you can try beers from Harpoon, Blue Hills, and Blatant, among others.
Lambeau Field
Team: Green Bay Packers
One of the best stadiums in the league is also among the NFL stadiums with the best beer. Badger State, Hinterland, Stillmark, and Titletown breweries are all based in Green Bay, and all of them have beers on tap at Lambeau. The stadium's selection of Wisconsin beers included Ale Asylum, Milwaukee Brewing, and O'so.
Levi's Stadium
Team: San Francisco 49ers
The 49ers' home stadium might be the worst in the league, and everything inside the gates is super expensive, including the beer. But at least it's good beer. You can sip local brews from 21st Amendment, Anchor, and Speakeasy, in addition to California breweries such as Firestone Walker, Humboldt, and Stone.
If attending an NFL isn't your thing, then it's still worth taking a craft beer vacation in San Francisco.
M&T Bank Stadium
Team: Baltimore Ravens
Even though the Ravens' stadium is a little light on Baltimore beers, you can still drink local with Flying Dog, Heavy Seas, and Union Craft. Keep your eyes open for east coast concoctions from Delaware-based Dogfish Head and Victory, among others.
MetLife Stadium
Teams: New York Giants, New York Jets
The Giants and Jets have the metro New York area covered with beers by Blue Point, Brooklyn, and Captain Lawrence.
Mile High Stadium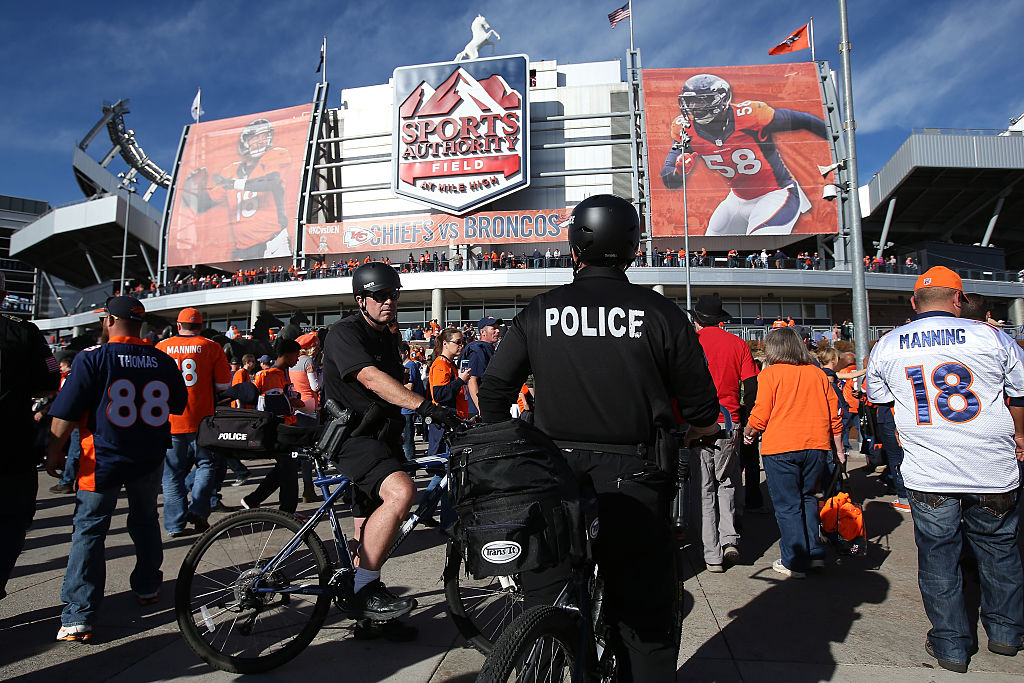 Team: Denver Broncos
It's quality over quantity in Denver. The few breweries represented are some of the best in America, including Great Divide, New Belgium, Odell, and Oskar Blues.
Soldier Field
Team: Chicago Bears
If it weren't for being among the NFL stadiums with the best beer, then we'd say you should avoid Soldier Field. But since you can sample two must-try craft beers at the game, it's worth stepping through the gates for a game.
Craft beer by the numbers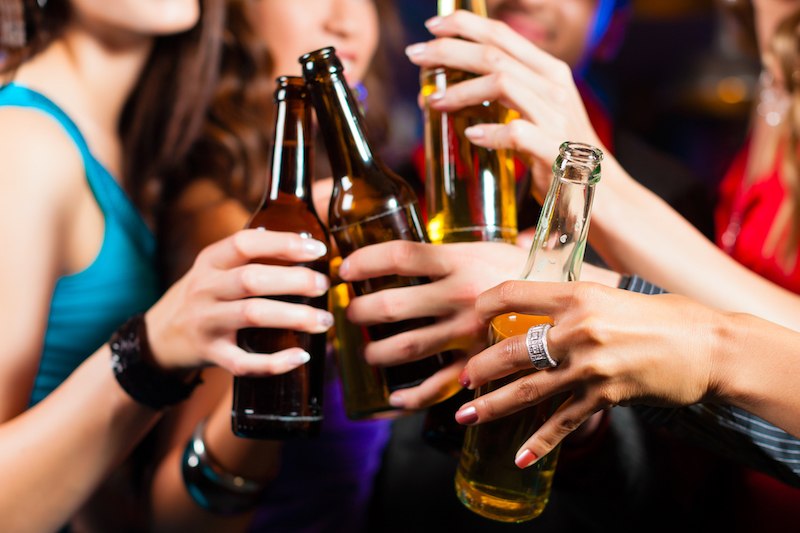 We know attending an NFL game isn't cheap, and that's before you hit the concession stand. If you don't want to shell out a little bit extra for a delicious craft beer at a game, then we completely understand, but supporting craft breweries isn't a bad idea.
The more than 5,500 craft breweries in the United States support 129,000 jobs. Smaller breweries contribute roughly $68 billion to the economy, and that number is poised to keep growing. The number of craft breweries increased 16% in 2016.