Which NFL Team Has the Drunkest Fans?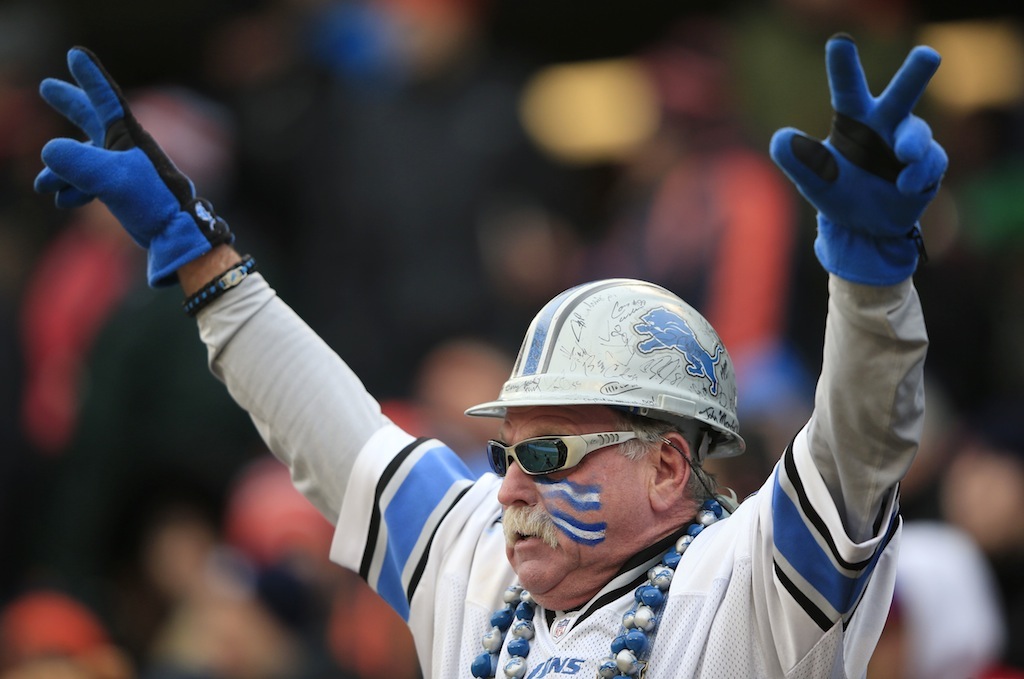 As much as we'd love to categorize all NFL fans as a rowdy group of individuals who enjoy downing obscene amounts of booze whether or not their team wins, this is not necessarily true across the board. In fact, some fan bases consume much less alcohol than others. And thanks to a study performed by BACtrack, a San Francisco-based breathalyzer company, we now know which ones.
For this particular study, BACtrack set out to examine the average BAC (blood alcohol content) levels of football fans based on their NFL team affiliations. Using Twitter's map of NFL fan allegiance, BACtrack was able to conclude which teams the fans were associated with. Pretty cool, right?
For the skeptics out there who are curious to know just how BACtrack was able to collect all this information, you need not worry. They didn't. It was sent to them — by the fans. Here's the methodology for further proof:
Data for the BACtrack Consumption Report was collected anonymously from users of the BACtrack app, which syncs with BACtrack Mobile and BACtrack Vio smartphone breathalyzers. Regular season data represents unique BAC tests collected anonymously on Sundays, 6 AM to Mondays, 5:59 AM from Sunday, September 13, 2015 through Sunday, October 25, 2015. Pre-season data represents unique BAC tests collected anonymously on Sundays, 6 AM to Mondays, 5:59 AM from May 1, 2015 to September 6, 2015. Data used in the report was collected from U.S. users with data storage activated, location services turned on, and does not represent data from all users.
We're not here to say this is an exact science. In fact, it's far from it. Still, that doesn't mean it isn't interesting to see which NFL fan bases (per this study) drink the most alcohol. And if you're among those who wish to find out which team takes the cake (rum cake, that is), we've got you covered.
And the winner is…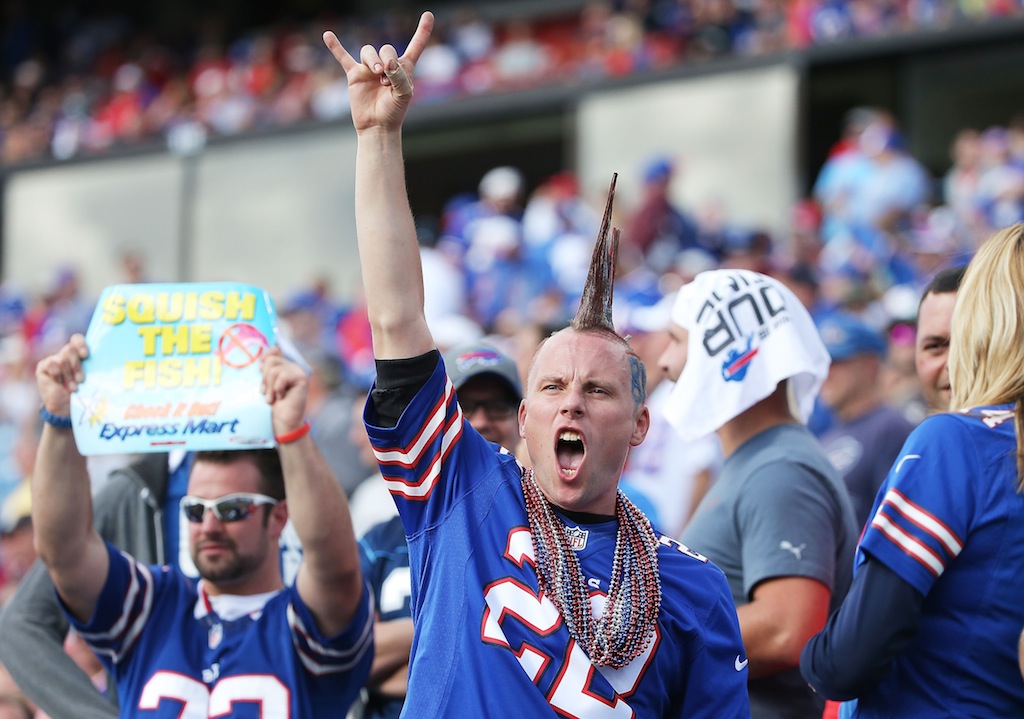 The Buffalo Bills!
According to BACtrack's consumption report, through the first seven weeks of the 2015 NFL season, fans of the Buffalo Bills had an average blood-alcohol level of .076, making them the drunkest fans in the entire league. Color us shocked. Just kidding. We pretty much saw this coming.
Not only does it get uncomfortably cold in Buffalo, but this is an organization that hasn't reached the postseason since 1999. That's a long time to deal with disappointment. How else is one supposed to cope? We place no judgment whatsoever.
Buffalo Bills fans may have been deemed the biggest boozers in the NFL, but they weren't the only ones who turned to the bottle. Per the study, the Detroit Lions (.069), the Philadelphia Eagles (.069), the Cleveland Browns (.064), and the Arizona Cardinals (.062) join the Bills as the five organizations whose fans consume the most alcohol. If only they all had something else in common… Oh, wait. This is depressing.
Is it Sunday yet?
All information is courtesy of CBSSports.com and BACtrack. 
To see a breakdown of the BAC of every team's fan base, courtesy of VinePair, click here.