Which NFL Team Has the Ugliest Ugly Sweater for You to Gift this Year?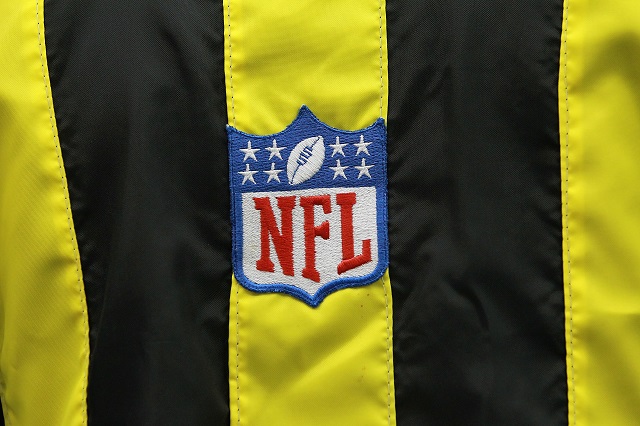 Are you familiar with the "ugly sweater" phenomenon? We hope so — if you're not, it's entirely possible that you've missed out on the trend of re-appropriating garish winter holiday apparel into a joke, so that your hideous cardigan that sits in your closet for roughly 364 days of the year actually has a purpose beyond making whoever bought it for you in the first place feel a little bit better about having done so.
To put it another way, you know it's a bit of a trend when an entity so massive and market-friendly as the NFL gets in on the action, so when we found out that the league was going all in on the ugly sweater bandwagon, we were excited — and then we saw the cardigans. Now "excited" doesn't quite cover it. Anyway, here's your guide to the most hideous ugly sweaters from the NFL Shop, so you can make sure to get that special someone all the gross outwear they deserve.
The player jerseys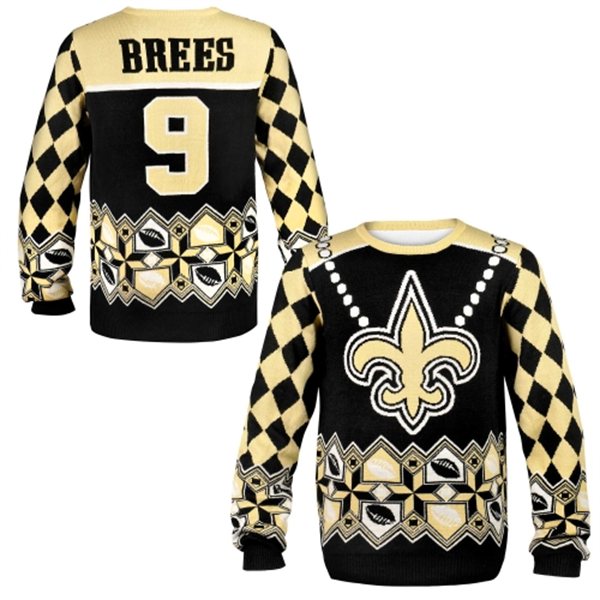 First and foremost, we have the individualized player "jersey" ugly sweaters. Have you ever wanted to rep your affiliation to Drew Brees (or Ben Roethlisberger, or Russell Wilson, or, if you're not into quarterbacks, A.J. Green) while being forced to endure one of those awful office or family gatherings instead of checking your fantasy lineup? Don't be dishonest — of course you have, particularly if you don't have a fantasy app on your smartphone. Which is a smart decision, all things considered, unless you're stuck at an ugly sweater party.
The traditional ugly sweater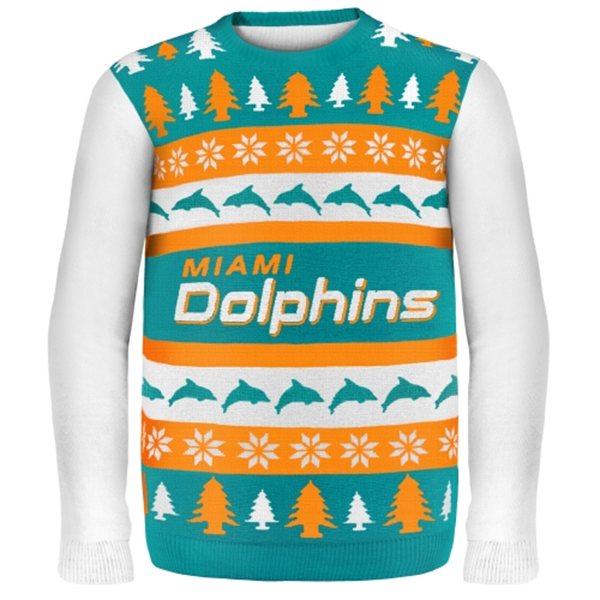 Ugh. Let's say you're on a team like Miami, that doesn't feature a whole lot of players who are easily identifiable to football fans who don't follow the Dolphins. And let's say you've gone a step further and wound up moving to some place that's decidedly anti-Dolphins, a place where you can't just wear your Dan Marino throwback with impunity. How do you get back at them? You get back at them with your traditional ugly sweater, of course.
The cardigan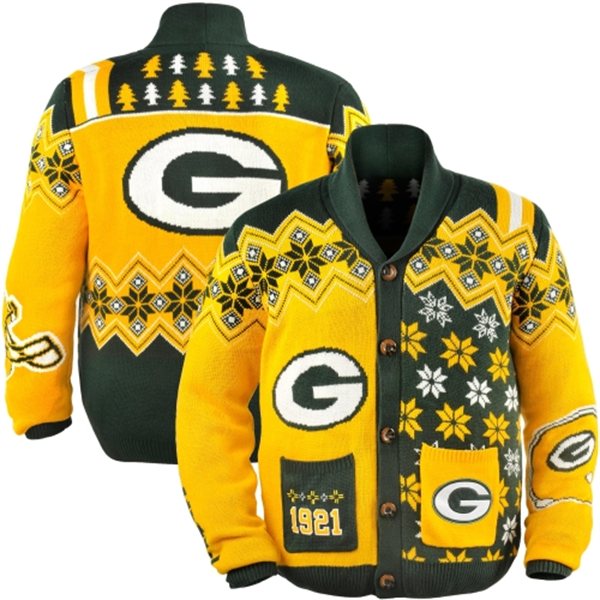 If you're looking for the ultimate NFL Ugly Sweater, it's hard to do better/worse than the cardigan, which features pockets (off-color pockets!) and those hilariously oversized buttons. We're not sure by looking at it, because we've never seen one in person, but we're pretty sure it's nearly impossible to pull one of these off without looking vaguely like an overstuffed pillow. Which is entirely the point of an ugly sweater, of course. Also, as for the most garish one of all time, it's hard to say, but we're giving the Seahawks a pretty strong lead over the competition.
If you're interested in the complete line of NFL ugly sweaters, you can check out the full line here. As for the emotional help you might need afterwards, well, there's always Google.