Which NFL Teams Have Been Shut Out the Most?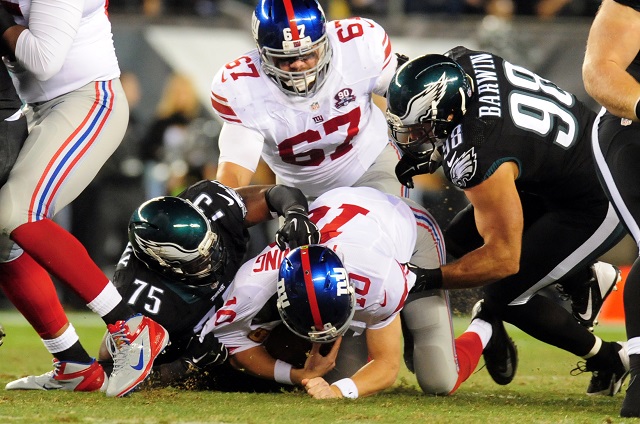 Last night, the New York Giants were shut out by the Philadelphia Eagles, the second time in the 2014 season that a team has failed to put points on the board, coming hot on the heels of a brutal Jets outing in which they got killed by the San Diego Chargers 31 to nothing. Both of those games were only fun to watch if you were reveling in the schadenfreude of it all, or if you were interested in one or two of the historical footnotes; it was the first time the Eagles had successfully prevented their opponents from scoring in any capacity for almost twenty years, that first sack on Eli Manning was the second most damaging play of the game, according to win probability, and so on. We love that stuff, so we were hooked.
One thing that wasn't so widely remarked upon, though, was how many teams have managed to wind up with a goose age in NFL history (or, at least, since the birth of the league proper in 1970). We're not sure why this was so overlooked, only that it didn't go remarked upon nearly as much as we might've liked. Not out of malice toward any franchise or their fans, but these things are interesting in the same way that obsessively knowing minutia of all sorts is interesting — questionably.
Plunging through the depths of the Pro Football Reference data library, we've managed to turn up the team that's wound up losing the most games without scoring any points — we didn't factor ties into our searching — since the merger. They're on the next page, plus we've got the runners up, as it were.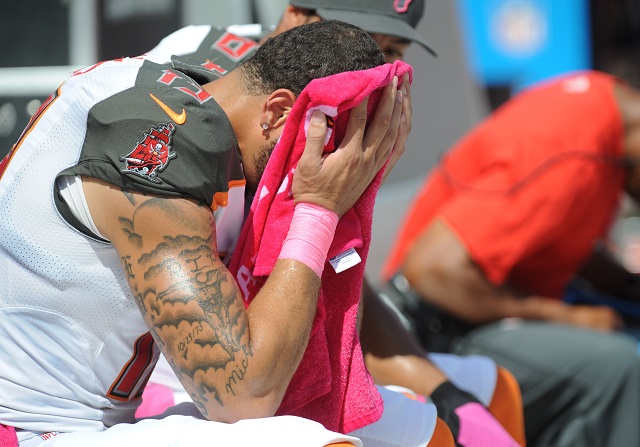 Rough stuff. In first place, by a significant margin, are the Tampa Bay Buccaneers, who've managed to miss scoring opportunities for entire games nearly 30 times since 1970, coming out on top of the list with 29. Behind them? A tie between the New York Jets and the San Diego Chargers, who each have 23 zero score games to their franchise histories since the merger. Rounding out the top six are three teams each engaged in a tie, and two that you'd expect to be here: the Bills, the Browns, and the Colts (the odd duck out), each with 22 scoreless losses to their names.
But where are some of the usual suspects? The Raiders, who've been pretty bad for over a decade now, only have 14 such games to their name, while the Jaguars, who have become sort of joking shorthand for franchise incompetence and bad football, have only finished a game scoreless three times since coming into the NFL. Yeah, we were pretty surprised too. On the other hand, the Jags have only been a team since 1995, so they've got a 25 year head start on some of the other franchises.