Which NFL Teams Have Had the Most Field Goals Blocked in a Season?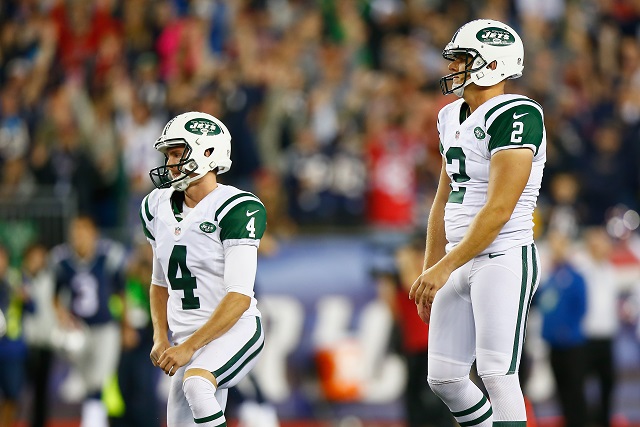 For the second time this season, a game came down to a nail-biting field goal that wound up being blocked to ensure the win. First it was the Titans beating out the Jaguars with a 14-16 victory after their defensive showing, and then it was the New England Patriots, saving themselves from a frantic New York Jets comeback with their own blocked field goal to come out on top. If you're thinking that there have been two more blocked field goals than you remember happening in recent history, you might be right — collectively, they're a rare bird, given the degree of difficulty they entail, and while teams would love to be able to average a blocked FG a game, that's never happened in the modern history of the league.
Also, how ridiculous would that be? Imagine, if you will, watching your team face down a team that's been able to block one kick — we'll add in kicks after touchdowns, too — a game. You'd be terrified the whole time. On the other hand, if it was your team that did it, you'd have an entire season of glory to bask in. Everyone else would be jealous, you'd have to deal with bandwagoners, and your team would probably win the Super Bowl. Blocked kicks are important.
So which team have been on the wrong end of the stick? Which teams have had the worst luck when it comes to having their field goals be blocked over the last ten years? We went back and looked at the data, courtesy of Sportingcharts.com, and we know the answers.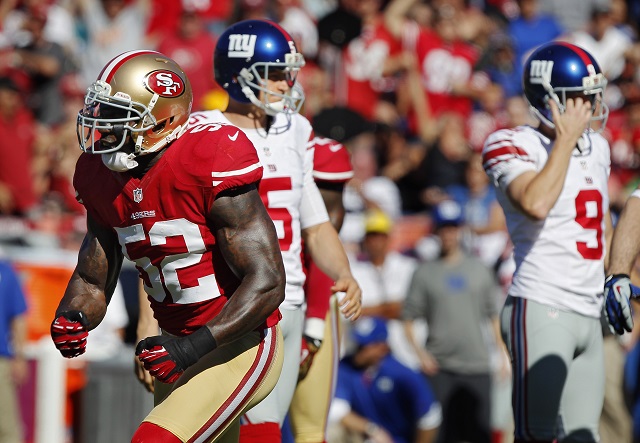 Every year over the last decade has had one team manage to see their field goals blocked more than their contemporaries, and occasionally two teams do it enough to be notable (we'll get to that in a minute), but before we do, we've got to point out that 2012 was an incredibly weird year for blocked field goals, in that three teams — the Bears, the Jets, and the 49ers — tied for first with three blocked kicks each. Out of those, the 49ers made it all the way to the Super Bowl, while the Jets and the Bears both missed the playoffs.
Beyond those teams, two years have had teams manage to top the season with three blocks — the 2009 Texans and the 2005 Vikings — while one, the '06 Seahawks, saw their three blocked field goals wind up good for second overall, but three seems to be a solid baseline for a pretty miserable season as far as blocked field goals go.
Two teams have managed to go beyond that in the last decade, with the '04 Tennessee Titans and the '06 Atlanta Falcons each notching four successful stuffings, and they're tied for the second place position. Neither of them made much noise in the playoffs, and as we get to the team that's had the least luck with their own field goals going in unhindered, we think you'll see why it seems to happen to bad teams.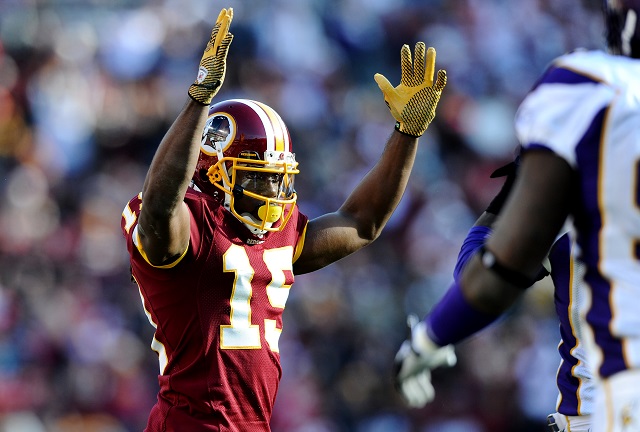 That's right — the best field goal blocking team of the last ten years was the 2011 Washington Redskins, who went 5-11 and generally played terribly if they weren't matched up against the New York Giants. They managed to have five kicks foiled that season, something that ranks as the highest number since the new millennium (the Tampa Bay Buccaneers tied it in 2003, just outside of our purview) which, according to the numbers from TeamRankings, would wind up being over 12 percent of their entire attempts that year. Brutal.
Having a field goal blocked is still implausible, and even when things are going really bad — like, Washington/Tampa-level bad — the odds that it's going to happen to your team are still low. This doesn't make Jets or Jags fans feel any better about what's transpired this season, of course. We extend our sympathies.