Which NFL Teams Wouldn't Draft Trevor Lawrence at No. 1?
Predicting a quarterback prospect's success in the NFL is notoriously difficult. Still, most teams are willing to gamble on a potential franchise leader. This played out at last year's draft when the Cincinnati Bengals took Joe Burrow with the No. 1 overall pick. This year, most analysts agree that another quarterback may go at No. 1: Clemson's Trevor Lawrence.
Yet not all teams would be motivated to use the first pick on Lawrence — if only because they already have a star quarterback. Let's look at which teams don't need Lawrence, which do, and which teams might down the line.
NFL teams that don't need Trevor Lawrence
As great as Lawrence seems to be, certain NFL teams just don't have a need for him. The Kansas City Chiefs, for instance, are set for the foreseeable future with Patrick Mahomes — arguably the greatest young quarterback in all of NFL history. Not only is Mahomes a superstar-level talent, but the Chiefs also recently signed him to a mammoth 10-year contract.
The Arizona Cardinals are another team with virtually no need for Lawrence. The Cardinals had the No. 1 pick in both the 2018 and 2019 drafts — and took quarterbacks both times. Arizona moved on from 2018 pick Josh Rosen after a single season, instead of investing their future in their 2019 pick, Kyler Murray. At this point, they appear content to let Murray develop into a franchise star.
Finally, we can safely assume that the Bengals feel the same way about Joe Burrow, who they believe can fulfill a long-term leadership role for them. While it is possible in theory that the Bengals could take a cue from the Cardinals and take back-to-back quarterbacks at No. 1, the feeling among analysts is that Cincinnati is fully committed to Burrow.
Surprise teams that might take Lawrence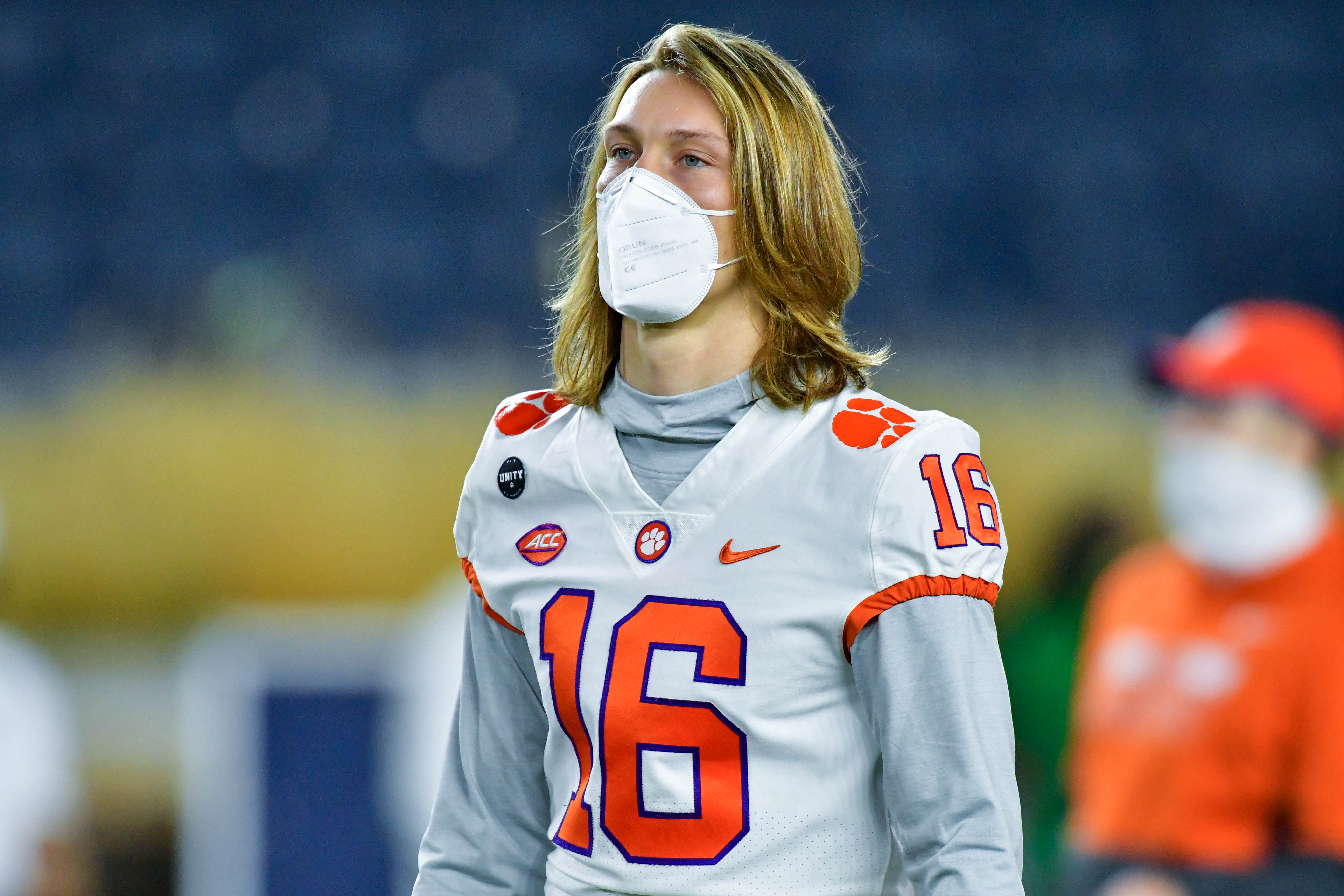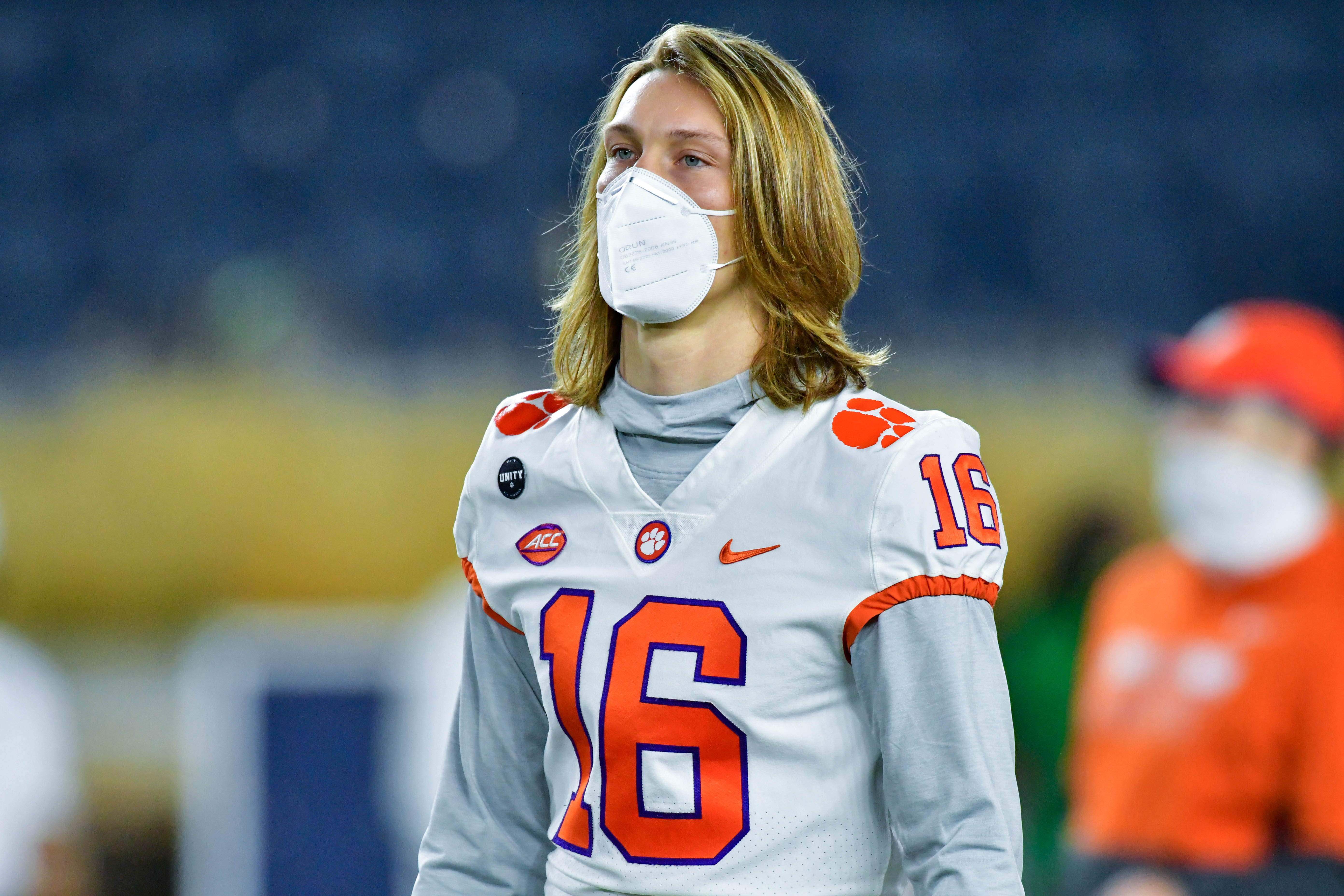 This is probably the most fun — and the most speculative category. At first glance, none of the teams listed here appear to have a hole at quarterback. Yet each of them could have something to gain by bucking expectations. First up are the Baltimore Ravens. Sure, the Ravens have Lamar Jackson, the current league MVP, playing quarterback for them.
Yet Jackson's numbers have slipped somewhat from his heroic performance last year. His current Quarterback Rating of 61.6 is more than 20 points lower than his total last year, and he's on track to throw significantly fewer touchdowns. More to the point, the Ravens are going to have to give Jackson a new contract soon.
That contract could end up rivalling Mahomes' for richest in the league, which would make it hard for Baltimore to maintain a competitive roster. Drafting a new quarterback would be a drastic move, but some analysts feel it might make sense for the franchise. Another dark horse team who might take Lawrence are the Seattle Seahawks.
Sure, franchise quarterback Russell Wilson is having an incredible year, even by his own standards. Through just seven games, he's already thrown 26 touchdown passes, with a touchdown percentage of 10.2%—by far the best of his career. Yet after nine years with Wilson, the Seahawks might be ready to shake things up with a surprise move like drafting Lawrence.
The rest of the pack
Lawrence is considered a promising-enough prospect who most any other NFL team would likely take with a first pick. Either those teams don't have a star-level quarterback or their star is getting on in years. No matter how good they may be now, QBs like Tom Brady, Drew Brees, Philip Rivers, and Aaron Rodgers only have limited amounts of time left in the league.
Lawrence would perfect for teams starting the sad but necessary transition away from an aging veteran. Meanwhile, perennially hopeless teams like the New York Jets are already drooling over the chance to land a player like Lawrence — even if it means giving up on their 2018 draft pick Sam Darnold.