Which Sport Claims the Most Spots on Rolling Stone's Bad Owners List?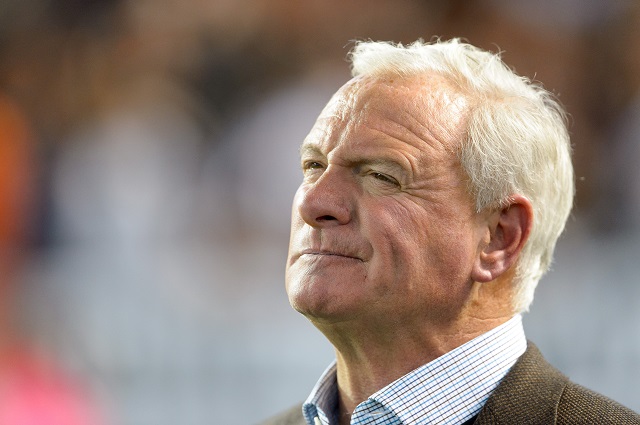 Sports fulfill many roles for the average fan, ranging from the emotional to the financial as well as the physical, but one of the most important things that sports (of any flavor) can do is provide a distraction from the real world. Namely, by providing something to focus on that has little to do with politics or anything Serious with a capital S in favor of watching a bunch of grown athletes playing a children's game for your amusement. That's an important thing, and not to be taken lightly.
It follows, then, that one of the worst things about paying attention to teams is finding out that they have terrible owners. There's nothing more irritating about becoming, say, a Cleveland Browns fan and having to square the fact that Jimmy Haslam (pictured above) is by most accounts a super creepy dude who paid $92 million to the Department of Justice after his truck stop company was found to have been cheating customers out of discounts and rebates.
This is the first year in recent memory that the Browns are doing well, and at the end of the day, it's all going into Haslam's pockets. That is — in the nicest view — simply yucky. It's important to know, though, unless you're really apathetic to whom your money and energy as a fan is going to support.
Rolling Stone recently released its list of the 15 worst owners in American professional sports, and we've gone ahead and sorted them by sport so you can easily check if any (or all) of your favorite team's owners might be included. Some of them are there for Haslam levels of shadiness; some of them are there for incompetence; but the division of bad owners throughout the four major American sports leagues seems to be slanted in a particular direction. We'll show you what it is.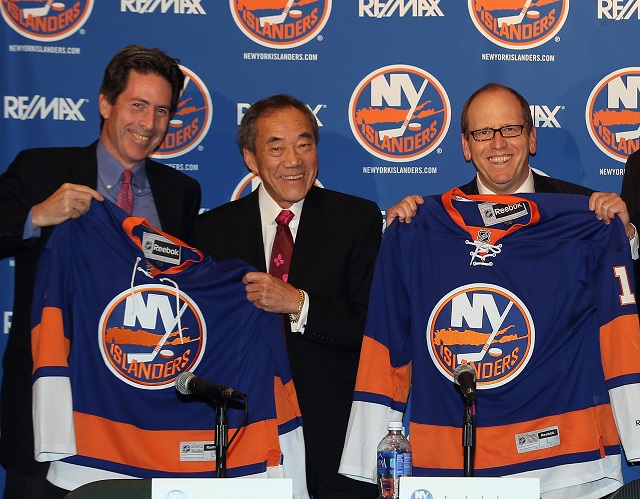 4. NHL: 1 owner
Hockey fans everywhere, you can breathe a sigh of relief: The only owner to make it into the top 15 is Charles Wang of the New York Islanders. This is probably not new news to Islanders fans, who are watching the team play out one more lame-duck season in Long Island before the team pulls roots and runs to Brooklyn, much like the NBA's Brooklyn Nets left New Jersey a couple of years earlier (the Islanders will also play in the Barclays Center).
Wang's sins? According to Rolling Stone, they boil down to the move, as well as the fact that "He hired Neil Smith as general manager, fired him 40 days later and replaced him with a backup goalie. For the day-to-day operations, he created an absurd executive structure that routed all personnel decisions through a committee that included non-hockey people who had no idea how to scout, manage or evaluate personnel."
To paraphrase Dodgeball: That's a bold strategy, Cotton — let's see if it pays off.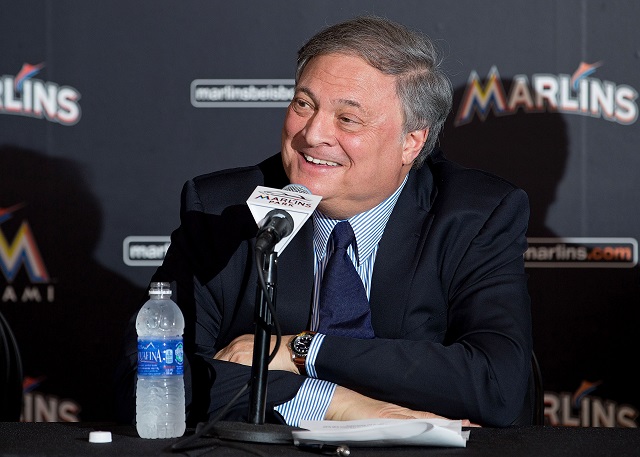 3. NBA and MLB: 4 owners each
Second and third place are actually a wash between the NBA and the MLB, with the world's most prestigious basketball league laying claim to Dan Gilbert of the Cleveland Cavaliers (reasons: not being able to give LeBron James good teammates, as well as earning his fortune by "peddling reverse mortgages and allegedly misleading loan offers"); Clay Bennett and Aubrey McClendon of the OKC Thunder (for their relationship with fracking, as well as moving the team out of Seattle); the Devos family, which owns the Orlando Magic (for founding Amway, actively fighting gay rights, and putting the public up to fund Amway Arena); and James Dolan of the New York Knicks (for his glorious and infamous incompetence).
As for the MLB, Rolling Stone lists the Rickets family, owners of the Chicago Cubs, mostly for being notoriously cheap and lawsuit-happy; David Glass, who owns the Kansas City Royals, for his involvement in the 1994 work stoppage; Jeffrey Loria of the Miami Marlins for "[selling] the Expos to 'Expos Baseball, LP,' essentially Major League Baseball, for $120 million. He then bought the Marlins for $158.5 million, with the $38.5 million difference ponied up by MLB in an interest-free loan. After that, he committed to a strategy of cost-control with cheap young talent, selling off everything else, letting revenue sharing do the work of profit-making and crying poverty to the City of Miami," according to Rolling Stone — and that's before we get to the Wilpons, who own the New York Mets and are terrible people as well as being terrible owners.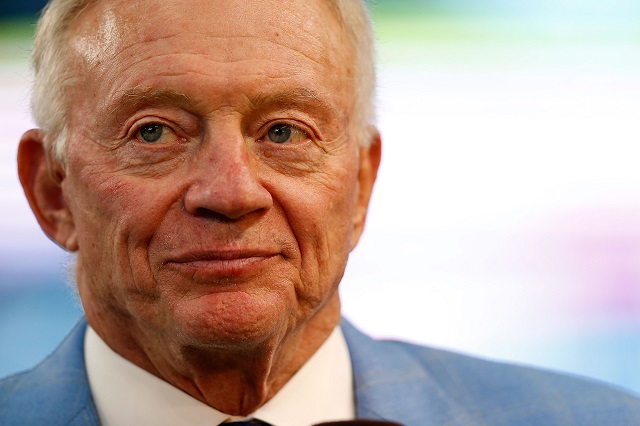 1. NFL: 6 owners
According to the music and politics magazine, no league does "better" on the worst owner scale than the NFL, who are represented by more than one-third of the 15 franchise heads on the list. Quickly broken down, there's Jimmy Haslam (of Cleveland), Jerry Jones (of the Dallas Cowboys), Woody Johnson (of the New York Jets), Jerry Richardson (of the Carolina Panthers), Mike Brown (of the Cincinnati Bengals), and Dan Snyder (of Washington) — who nabs the top honors on the list overall, as well as one of the more unforgettable descriptions of his tenure as the head of the team in recent memory.
Per the magazine: "You could go on for pages about the paranoid, Hitler-in-the-bunker mentality of the team, or the blithe unconcern with a shredded field and player health that already nearly Cuisinarted RG III's knee. And you could go on for pages and pages and pages of what a clusterfuck of tire fires the Redskins have become under Snyder's tenure, all set ablaze by the flaming sack of dogshit that is what passes for his conscience." Shots fired, Rolling Stone.