Which Super Bowl Matchup Does Vegas Think Is the Most Likely?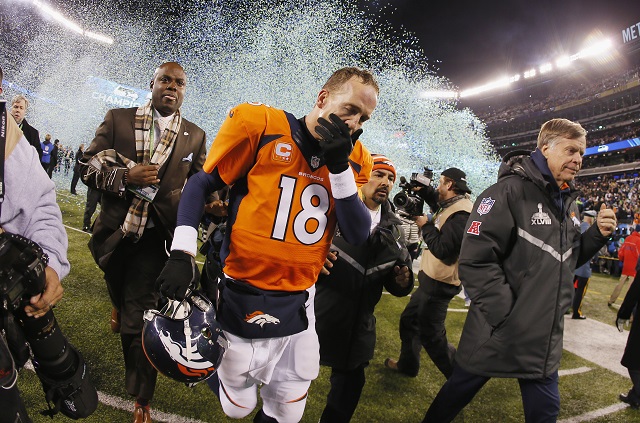 We're so close to the Super Bowl that you could be forgiven for overlooking the divisional games that will be happening this weekend, especially if your favorite team has already seen its season end. That's OK with us. We won't tell anyone that you really don't care who wins the Panthers-Seahawks game, as long as it isn't the Seahawks.
While the any-given-Sunday crew is certainly in full evidence, and while there's always the chance that we could see Cam Newton in the big game, we decided to examine the sports books and see which matchups look like the safest bets for Super Bowl XLIX, which takes place on February 5. Odds are taken from Bovada and are current as of the time of writing.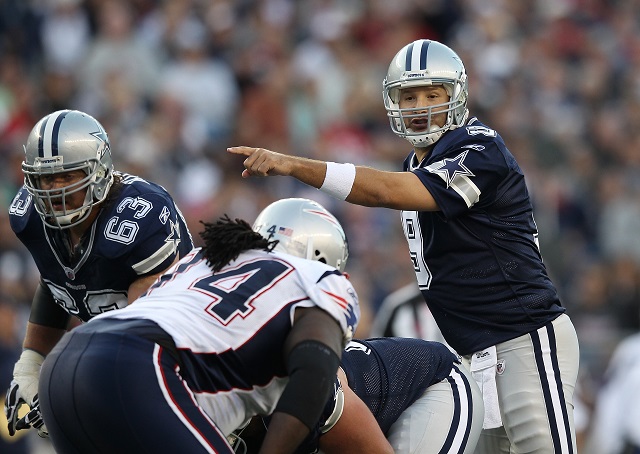 5. Denver vs. Green Bay and New England vs. Dallas, 9-1 [tie]
Relative long shots. We can't say that the prospect of a Rodgers-Manning shootout doesn't appeal to our sensibilities as fans of inflated scores and loads of passing. It's relatively uncontroversial to say that they're two of the best quarterbacks in the league today (even if Rodgers is banged up with a torn calf), and watching the cream of the crop go head to head is always fun. Dallas-New England would be great, too, if only to see if Tony Romo could somehow throw for 700 yards and a game-losing interception.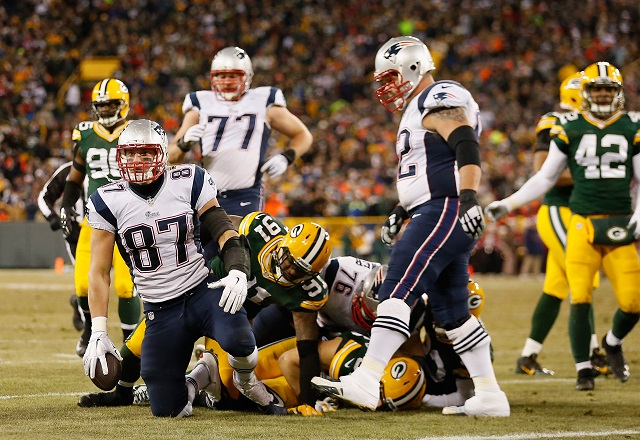 3. New England vs. Green Bay, 11-2
The last time these two teams played, it was billed as a potential prequel to the Super Bowl, and the oddsmakers have surely taken that into consideration, as a Packers-Patriots showdown is fairly likely, according to the sports books. Everything we've said about Denver-Green Bay holds true here, as well, especially considering how well the Pats have reinvented themselves after a remarkably poor start to the season.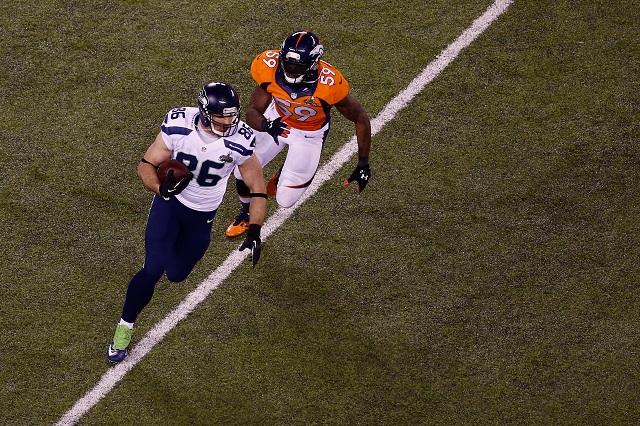 2. Denver vs. Seattle, 4-1
We're torn. It was pretty boring watching the Broncos play as badly as possible during last year's Super Bowl, at least after the initial euphoria that comes with any sort of sports stomp (and that's true for everyone save Broncos fans, so settle down) — plus, it'd be nice to see Peyton Manning get another crack at redemption against Richard Sherman and company. On the other hand, it's also nice to switch things up and see some new teams in Arizona.
1. New England vs. Seattle, 12-5
The defending champs and the best team in the league — at least on paper. While the Seahawks don't seem quite as dominant as they did this time last year, a lot of that has to do with their slow start, something that also plagued the Patriots. It would also pit Pete Carroll against Bill Belichick on the coaching sidelines, and those two make for great opposing forces.
For a complete list of NFL Super Bowl odds, click here.