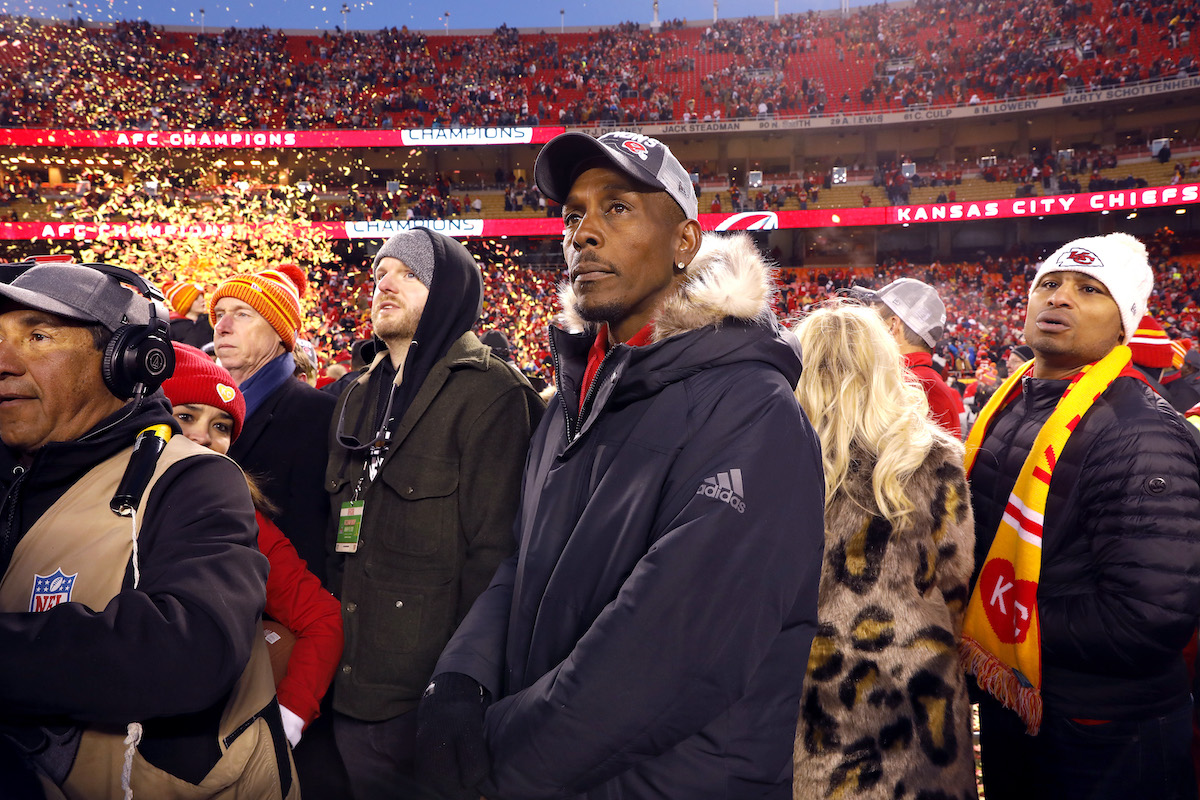 Who Are Patrick Mahomes' Parents?
Patrick Mahomes displays maturity in nearly every way on and off the field, making fans wonder how he does it when so many other star QBs crash and burn. Mahomes credits his parents with his tenacity and integrity.
Chiefs quarterback Patrick Mahomes helped break 50 years of Super Bowl no-shows for his Kansas City team. Although his 2021 NFL season wasn't as fruitful as the past four seasons, the star quarterback still has a bright future in the league.
Mahomes was famously passed up by the Chicago Bears in the draft. He reads coverage like a seasoned pro. He fearlessly runs the ball in a way few QBs can handle. The 26-year-old even drops seemingly impossible bombs for completions.
So, how has Mahomes made a mark in the NFL with such maturity and command of the game? It all starts with his parents.
Happy family life within a divorce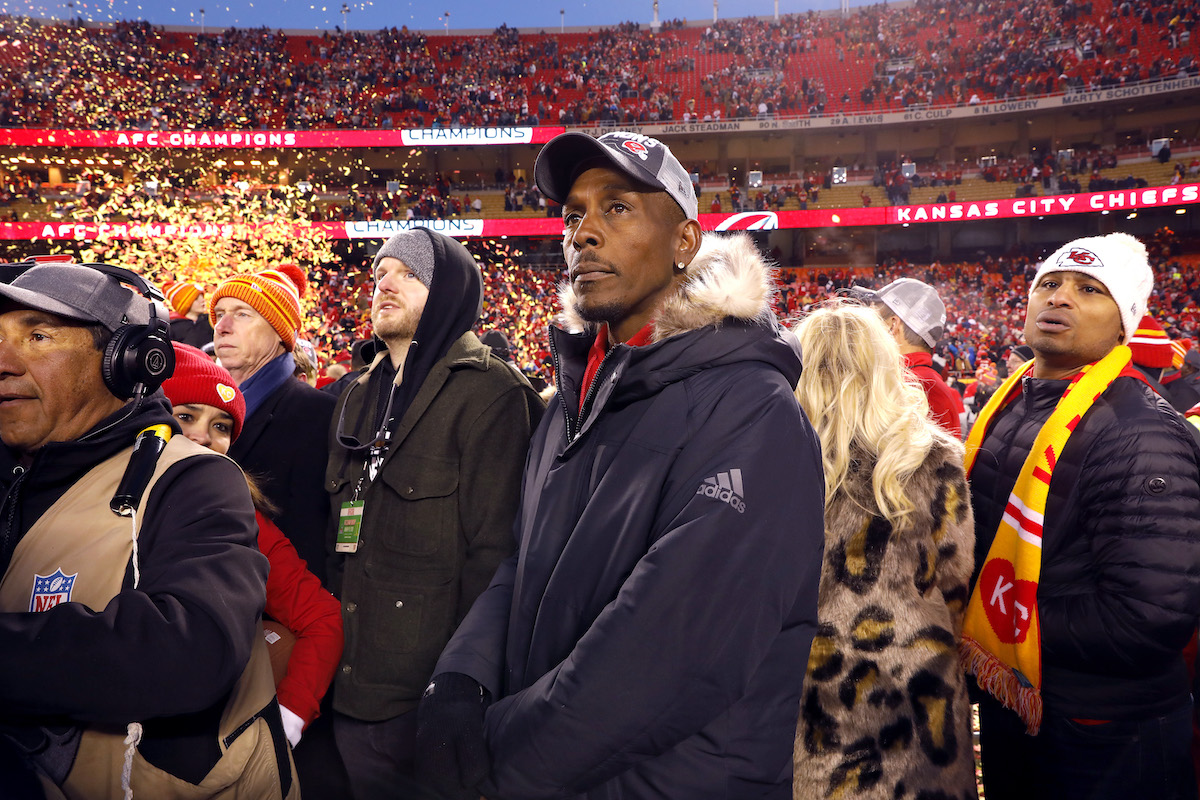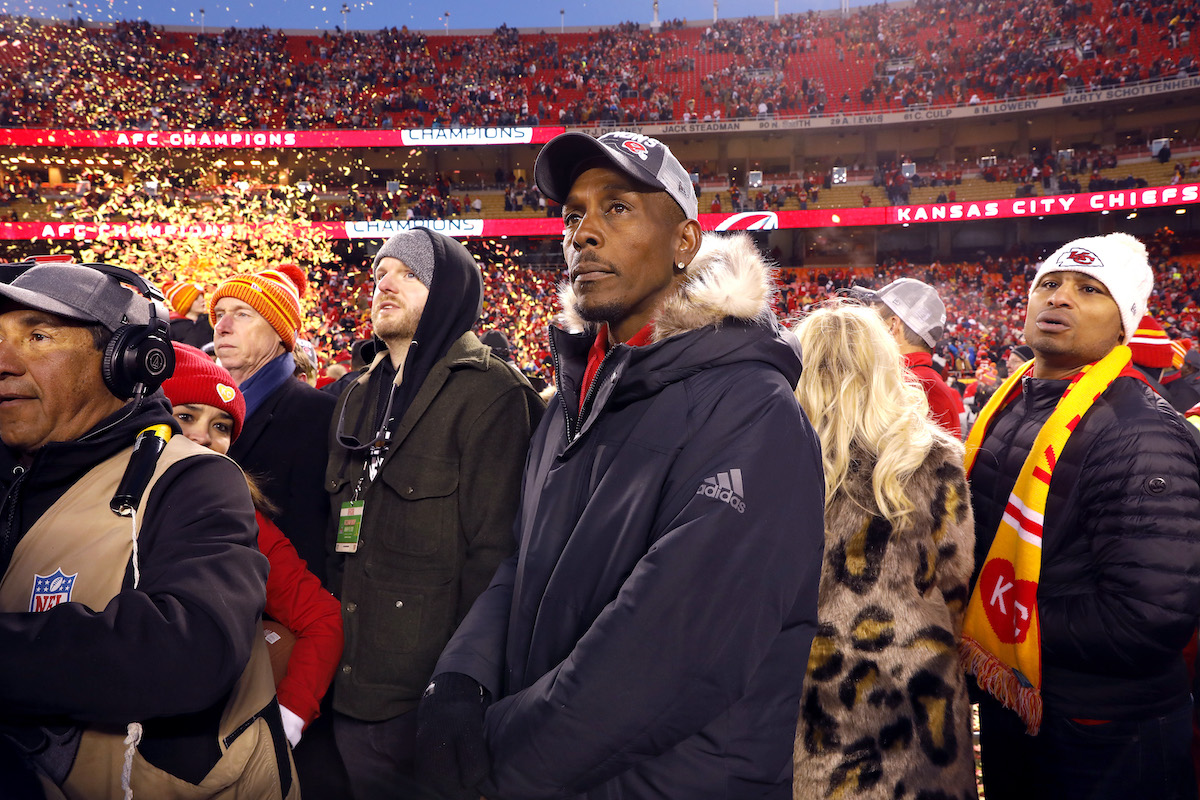 Mahomes' parents are Pat Mahomes Sr. and Randi Martin. Pat Sr. was a successful MLB player, who raised his son in and around the game. Mahomes' mother Randi is a homemaker, dedicated to staying deeply involved in the lives of all three of her children
Pat and Randi divorced when Mahomes was just six years old. It was an amicable split, and the two consider each other best friends to this day, as Distractify reports. Both parents regularly watch Mahomes' games and attend NFL events together to support their son.
Now, Patrick and his fiancée Brittany Mahomes are parents themselves. They welcomed Sterling Skye Mahomes into the world on February 20, 2021. Pat and Randi must be proud grandparents.
Who is Patrick Mahomes' dad?
Pat played for six MLB teams from 1992 to 2003. He was a solid relief pitcher with a 5.47 career ERA. Noted for his humble approach to the game, Pat had an ability to integrate himself into each new clubhouse as he was traded around.
His most notable moment was a two-way surprise that helped the New York Mets shut down the Chicago Cubs in 1999, as MLB highlights on its Youtube channel. Pat — remember, he was a relief pitcher — knocked in the winning run in the top of the 13th. Then he went to the mound in the bottom of that inning and shut down the Cubbies once and for all.
Patrick regularly spent time at various MLB stadiums as a child. It had a massive impact on the NFL phenom-to-be, according to The Kansas City Star. The crucial factor was seeing some of the top stars in the game, like Alex Rodriguez, grinding before games.
Pat initially pushed back against his son choosing the NFL over baseball. He worried about the brutality of the game and how it could affect his son long-term. But Patrick, who learned so much about being a pro athlete from baseball, insisted he needed to explore his aptitude as a QB.
Who is Patrick Mahomes' mom?
Mahomes' mother, Randi Martin, is a crucial influence in his life. She encouraged his interest in athletics while grounding him in academics. As she noticed her son showing talent, she made humility a big focus, reports KSHB. This became a major asset for Mahomes as an NFL player, who uplifts his teammates at every chance.
Randi also made a point of keeping Mahomes focused on academics. She encouraged him to take advantage of his natural intelligence as well as his athletic abilities. This became a big factor in Mahomes' college education, starting with taking junior college credits while he was a senior in high school.
When the MLB draft came calling, Randi didn't push a decision. She simply reminded him that a college education was a crucial opportunity — one she and Pat Sr. missed out on. This became a big factor in choosing college football over going straight to pro baseball.
Now that Patrick is settling into his historic NFL career, Randi stays involved. She plays a major role in Kansas City area charities, as a surrogate for her son. It's clear that if Mahomes didn't have Randi and Pat Sr. in his life, we probably wouldn't get a QB like the one we have today.