Who Are the 10 Best MLB Players Under the Age of 25?
Over the last few seasons, Major League Baseball shifted its thinking about younger players. Fresh prospects are coming up more often, fulfilling huge roles in lineups and showing their talents as true stars earlier in their careers. Several of the best MLB players are cutting their teeth while participating in some of the biggest budding rivalries in the game, making things even more entertaining.
So who should fans keep their eyes on going into the next decade of baseball and beyond? We compiled the top–10 best MLB players who are currently under 25 years old.
10. Michael Conforto, New York Mets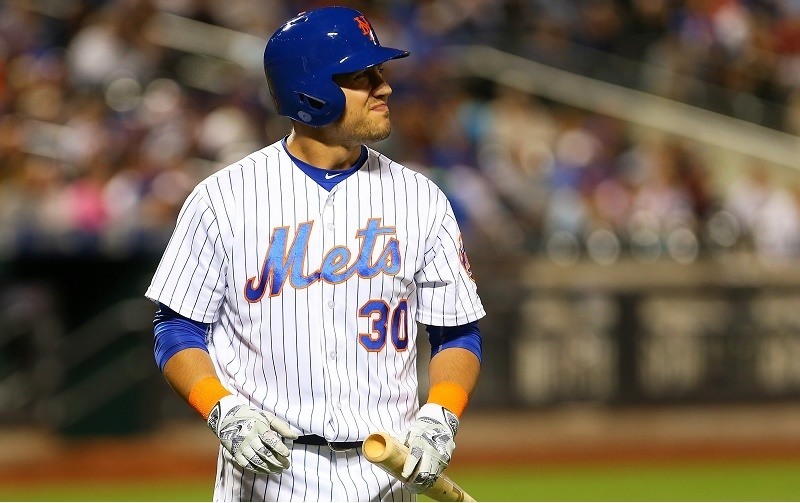 New York Mets outfielder Michael Conforto came up in 2015 with a team that lost the World Series to the Kansas City Royals. Despite hitting well, he was only able to earn a part-time role, and entered a bit of a slump in his sophomore MLB season. In 2016, Conforto hit just .220/.310/.414 with 12 home runs in 348 plate appearances.
But things can change in a hurry. With a bevy of injuries to kick off the 2017 season, Conforto has received plenty of playing time. Through mid-May, he's accumulated 107 plate appearances and has hit .337/.430/.652 with eight home runs. He probably won't keep up that kind of pace, but Conforto is a talented hitter and deserves his place on this list.
9. Addison Russell, Chicago Cubs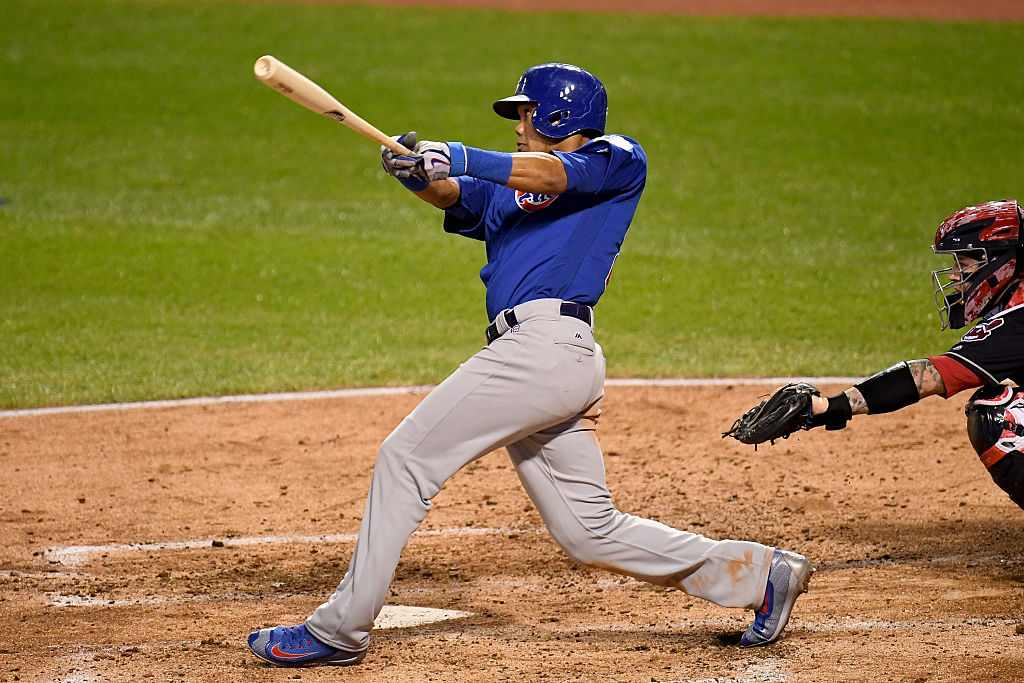 Although he hasn't really put it all together quite yet, Chicago Cubs shortstop Addison Russell is a talented player. Despite being just 22 years old, he's one of the slickest fielding shortstops in the game and has real power at the plate, as evidenced by the 21 home runs he hit for the Cubs in 2016. Russell was a big factor in the Cubs winning the World Series, adding two homers in the NLCS against the Los Angeles Dodgers and a big grand slam in Game 6 of the World Series against the Cleveland Indians.
Sometimes, he still struggles with getting on base and hitting for a high average, but the strikeouts –– problem for him early in his development –– are starting to come down. Russell was worth 4.4 WAR last season and will only get better as his slash line stats start to go up.
8. Xander Bogaerts, Boston Red Sox
Xander Bogaerts came up at the ripe age of 20 with the 2013 Boston Red Sox. He made their postseason roster and played a huge role in Boston capturing its third World Series in 10 years, posting a .891 OPS in 34 plate appearances in October.
After some early struggles at the plate in his big-league career, Bogaerts has figured it out in a big way since the start of the 2015 season. Bogaerts hit .310/.359/.433 in the last two-plus seasons, posting 4.6 and 3.6 WAR in the last two years, respectively. He's truly solidified his spot in a youthful, strong Red Sox lineup.
7. Trea Turner, Washington Nationals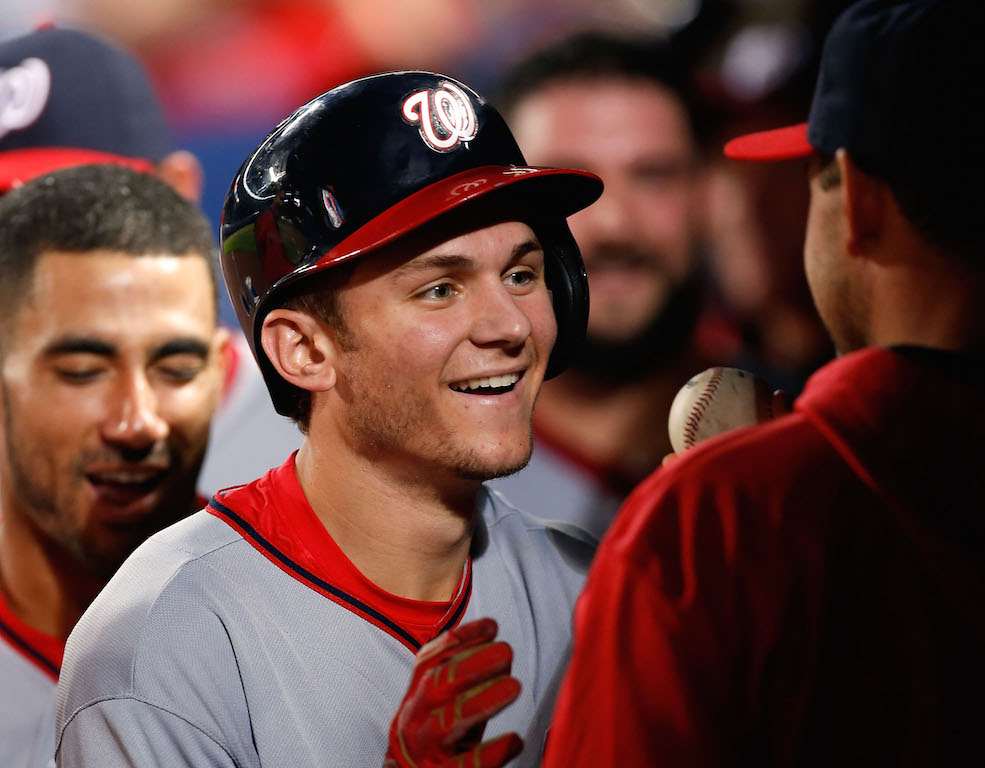 Shortstop Trea Turner arrived with the Washington Nationals in 2015. However, he didn't really break out and start to show his skills until becoming a regular late in the 2016 season. Last year, while playing several spots all over the field, Turner hit .342/.370/.567 with 13 home runs and 33 stolen bases in 73 games played.
He's not even yet 24 years old, but he has a career slash line of .313/.348/.512 with 16 home runs and 41 stolen bases in 124 games played. That's good for a 4.2 WAR in slightly less than a full year's worth of play. Turner is a big part of the future for the Washington Nationals. If they're going to win a World Series in the next couple of seasons, it will be because of a major role he played.
6. Carlos Correa, Houston Astros
Carlos Correa was the first overall pick in the amateur draft back in 2011, arriving in Houston as the shortstop of the future midway through the 2015 season. At just 20 years old, he clubbed 22 home runs in 99 games, helping the Astros reach the playoffs, win the AL Wild Card game, and advance to the ALDS to take on the eventual champion Kansas City Royals.
Correa experienced a bit of a sophomore slump, if you even want to call it that, with his OPS dropping from .857 to .811 and only hitting 20 home runs in 153 games. But he still posted an excellent 6.1 WAR for the year, and the talent is obvious with Correa. He will be a strong player for the foreseeable future.
5. Mookie Betts, Boston Red Sox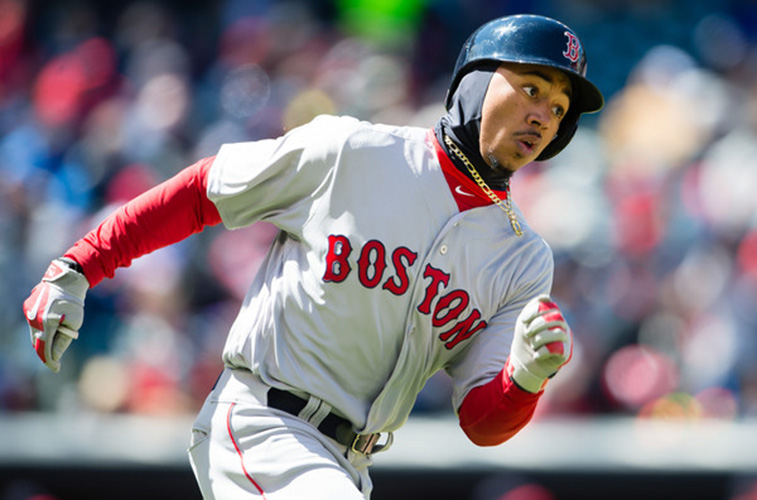 Red Sox outfielder Mookie Betts is one of those surprise players who you probably didn't realize is still not even 25 years old. He broke out in a big way in 2016, going from being a good, young prospect to a legitimate MVP candidate. Betts hit .318/.363/.534 with 31 home runs and 113 RBI, posting a 9.4 WAR. He came in second in the actual MVP voting, behind Los Angeles Angels outfielder Mike Trout.
Betts is off to another great start in 2017. He is looking to lead Boston back to the playoffs yet again. Considering his age, and the fact that he's already accrued 19 WAR in his young career, he's on a pace that could see him end up in the Hall of Fame when his career is over.
4. Noah Syndergaard, New York Mets
Noah Syndergaard came up in 2015 and was very good in a great Mets rotation. However, 2016 was his true showcase. In 30 starts and 183 2/3 innings pitched, the man they call "Thor" due to his long, blonde hair and Asgardian-style surname had a 2.60 ERA, 2.29 FIP, and 10.7 K/9 to just 2.1 BB/9.
He is expected to miss at least three months of time with a partially torn lat muscle in 2017, which is a real shame. However, Syndergaard will be the cream of the crop for starting MLB pitchers over the next several years.
3. Francisco Lindor, Cleveland Indians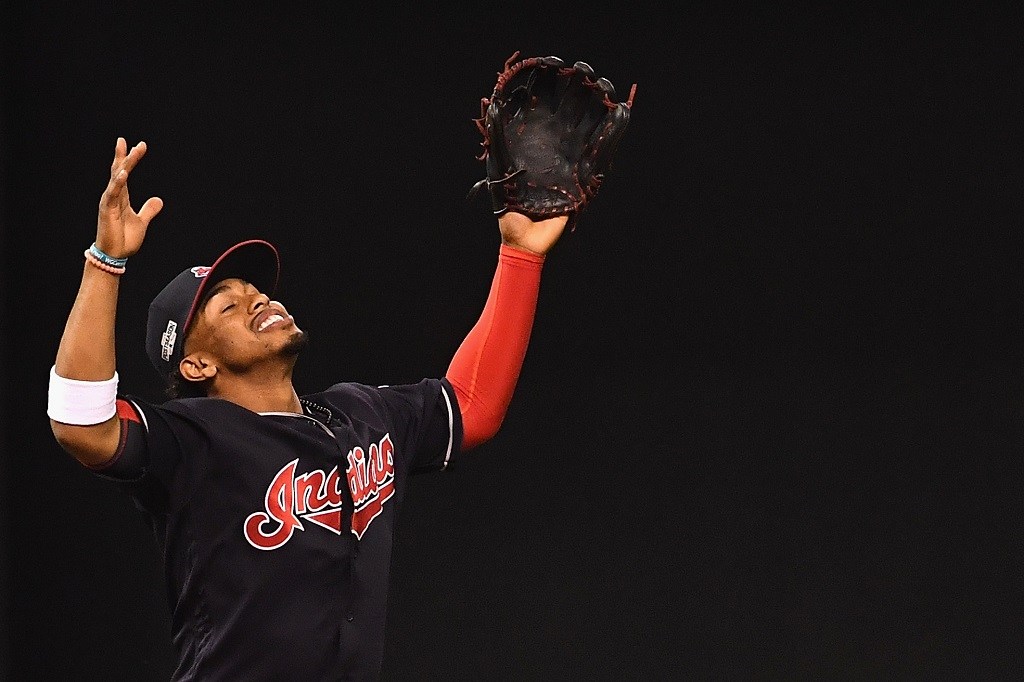 Francisco Lindor is as smooth on defense at shortstop as they come, receiving comparisons to former Indians great Omar Vizquel while he was in the minor leagues. The only knock on him? People weren't sure the bat would come around, at least not until he matured. Who knew how long that might take for a kid who is currently just 23 years old?
But Lindor came around faster than most predicted. For his young career, he has a slash line of .304/.355/.466, and has developed faster in the power category than anyone thought possible. After hitting a career-high 15 home runs in 2016, he already has eight homers through the middle of May in 2017. Lindor's great bat and strong defense will make him an MVP candidate for years to come.
2. Corey Seager, Los Angeles Dodgers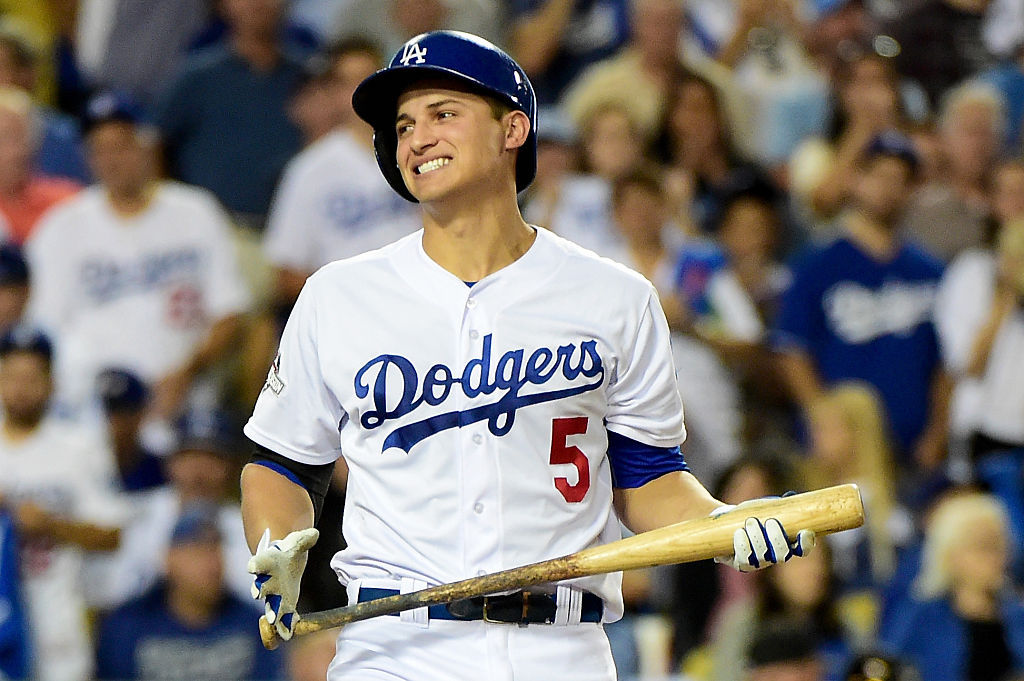 Los Angeles Dodgers shortstop Corey Seager arrived in the big leagues back in 2015, getting into 27 games with 113 plate appearances and taking over a starting role by the postseason. But his rookie season was technically 2016, and that's where he became one of the best hitters in the National League. Seager hit .308/.365/.512 with 26 home runs in 587 plate appearances, becoming the Dodgers' best hitter at the age of 22 and posting 6.0 WAR.
Seager made his first All-Star team, won the NL Rookie of the Year award, and came in third in the MVP voting last year. He's one of the biggest young stars in the game in 2017, and it doesn't hurt that he plays in one of the larger markets, either.
1. Bryce Harper, Washington Nationals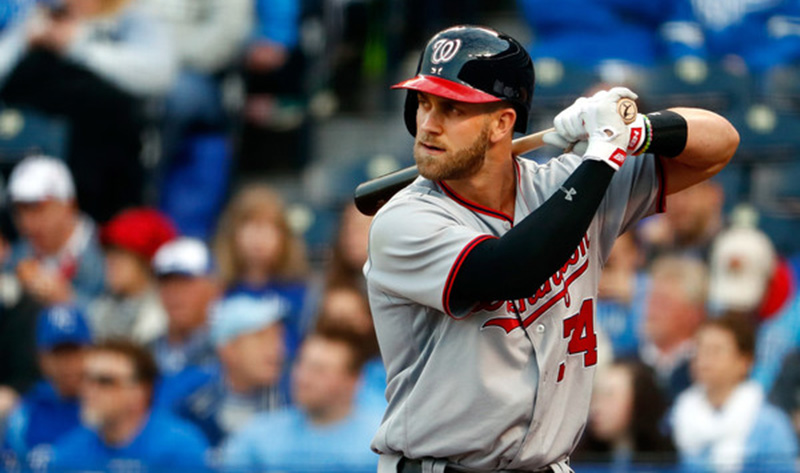 At the tender age of 19, Bryce Harper entered the big leagues. His development mirrors Manny Machado more than it does Mike Trout, as he waited until 2015 to really break out, clubbing 42 home runs and posting an insane 1.109 OPS.
Harper had a rough time in 2016, seeing his OPS+ drop from 198 to 116 and his WAR from 10.1 to 1.6, but he's off to another tremendous start to the 2017 season. As for his age, he won't be 25 years old until after the regular season ends. There's no doubt that Harper has immense talent; he's the face of the future for the talented, young players on this list and around Major League Baseball.
Statistics courtesy of ESPN.com and Baseball-Reference.com.