The 5 Best NBA Players From the One-and-Done Era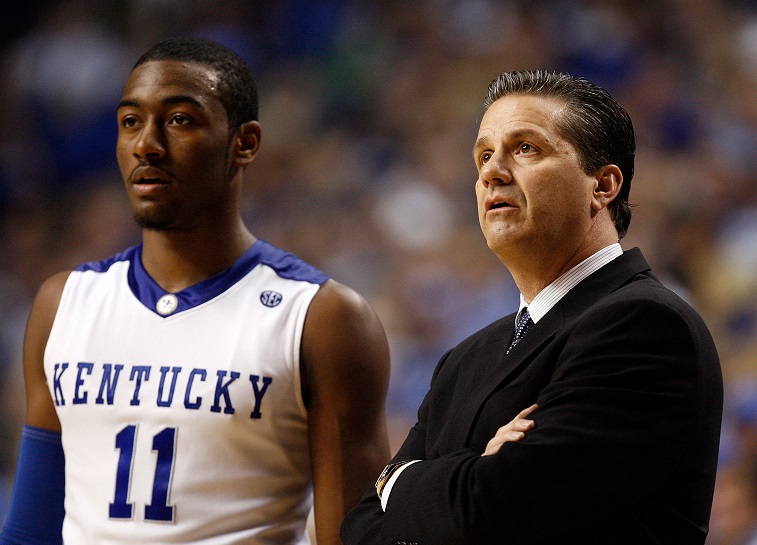 In 2005, NBA players and executives ironed out a collective bargaining agreement that installed an age limit for the draft. Going forward, NBA prospects had to be at least 19 years old and one year removed from high school graduation in order to be eligible for the draft. It's easy to highlight straight-out-of-high-school players who didn't pan out, like Kwame Brown, for this ruling.
In the absence of prep-to-pro, the current one-and-done era emerged, when wunderkind talent would amaze for one year of NCAA ball before bolting immediately to the NBA. At the college level, Coach John Calipari has emerged as the face of the one-and-done era, especially after recently ushering seven Kentucky players to the 2015 NBA Draft, only to reload with yet another stacked recruiting class. If anything, each of the five best players out of the one-and-era highlights the glaring contradictions between college and professional ball.
5. John Wall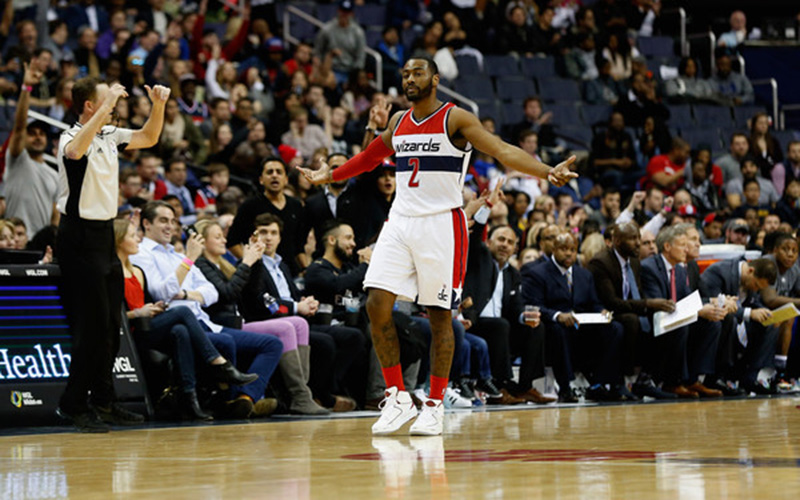 For his first year at Kentucky, Jon Calipari pulled off the remarkable feat of landing the top prize of the 2009 recruiting class in John Wall out of Raleigh, N.C. In Lexington, Wall teamed up with fellow freshmen Daniel Orton, DeMarcus Cousins, and Eric Bledsoe to put the celebrated UK program back on the map. That season, Wall stuffed the stat sheet for 17 points, 7 assists, 4 rebounds, and 2 steals per game, leading the 35-3 Wildcats to the Elite 8.
The shocking Elite 8 loss did trigger the first mass exodus out of Kentucky, with junior forward Patrick Peterson joining the freshmen Wall, Cousins, Bledsoe, and Orton in declaring for the 2010 NBA Draft.
At a wiry 6-foot-4, Wall has been known to complete his aggressive drives to the hoop with an array of scoop shots, reverses, and even hammer dunks. With time, Wall has significantly improved his outside shooting touch and decision-making as one of the top young floor generals in the game. For his career, Wall was named to his second All-Star team before closing out the regular season with averages of 19.2 points, 4.9 rebounds, and 10.2 assists, as well as clinching his second consecutive playoff berth with Washington in 2014-2105.
4. Derrick Rose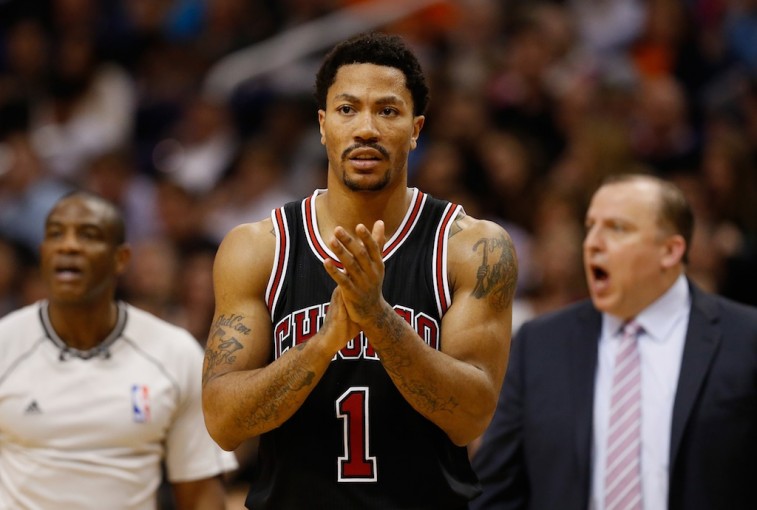 Another point guard, and another player coached by John Calipari. Derrick Rose spent his single NCAA year in Memphis, where he put up a solid 15 points, 5 rebounds, and 5 assists per game. As a freshman, Rose often deferred to junior guard Chris Douglas-Roberts but did appear to grow more confident with every passing game.
Rose was at his best in the Final Four, where he blitzed UCLA, Russell Westbrook, and fellow one-and-done player Kevin Love for 25 points, 9 rebounds, and 4 assists. Rose would ultimately come up short as Mario Chalmers knocked down a dagger three in the waning moments of the national championship game to take the title.
Shortly thereafter, the Chicago Bulls chose Derrick Rose, a South Side native, with the first overall pick in the 2008 draft. A series of devastating knee injuries, however, forced Rose to miss significant time between 2012 and 2015, and to add insult to injury, the NCAA retroactively ruled Rose academically ineligible for his time at Memphis. The 2008 Memphis Tigers had their 38 wins and Final Four run stricken from the books. This offseason, Rose was traded to the New York Knicks.
3. Anthony Davis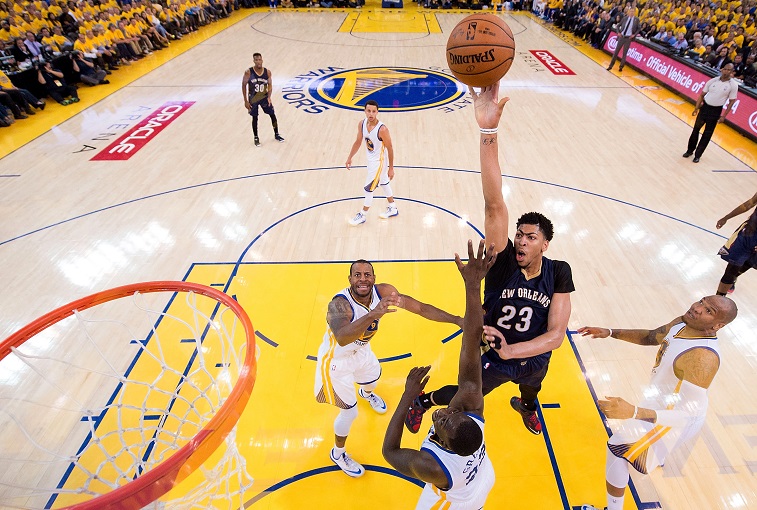 Anthony Davis was arguably the first player to legitimize John Calipari and his one-and-done modus operandi. For 2011, Coach Cal landed yet another loaded recruiting class in Davis, Michael Kidd-Gilcrest, Marquis Teague, and Kyle Wiltjer.
As a freshman, Davis received both the Wooden and the NCAA Tournament Most Outstanding Player awards. In taking the title, Davis dominated Kansas at both ends of the floor for 6 points, 16 rebounds, 5 assists, 6 blocks, and 3 steals. This performance foreshadowed the fact that Davis, as a versatile big man, could also control the professional game without scoring one single point. For his part, Calipari has already claimed that Davis will emerge as the best player in the NBA within five short years.
The New Orleans Pelicans (then the Hornets) took Davis with the first overall pick in the 2012 NBA Draft, as a generational talent. By his third season, the Brow was putting up 24 points, 10 rebounds, 2 assists, 2 steals, and 3 blocks per game. NBA ready? No doubt.
2. Kevin Durant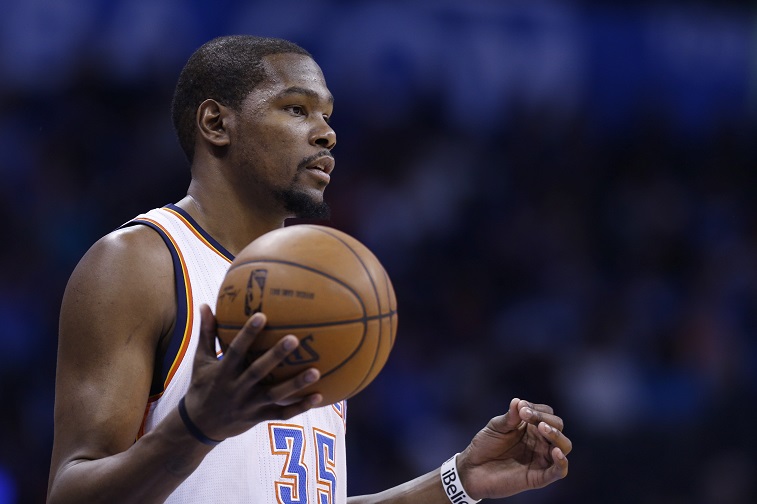 At Texas, KD appeared to toy with the competition, racking up 26 points and 11 boards per game. Playing at guard for coach Rick Barnes, the 6-foot-10 athlete simply shot over the top of the defense. The 2007 NBA Draft was defined by the debate between one-and-done players Kevin Durant and Greg Oden at the top of the order. Ultimately, the Portland Trail Blazers selected Oden first overall, and Durant fell to the Seattle SuperSonics (soon to become the Oklahoma City Thunder).
By 26, Kevin Durant has already claimed four scoring titles. A model of efficiency, Durant converted 50, 40, and 90% of his field goal, three-point, and free throw attempts in 2013. Still nearly seven feet tall, Durant can simply float outside and shoot over the top with unlimited range. When crowded, KD is capable of putting the ball on the floor, crossing over, and driving to the basket for easy dunks and layups.
Going forward, Durant and his new teammates in Golden State look to take the next step in bringing another championship to the Bay Area.
1. Carmelo Anthony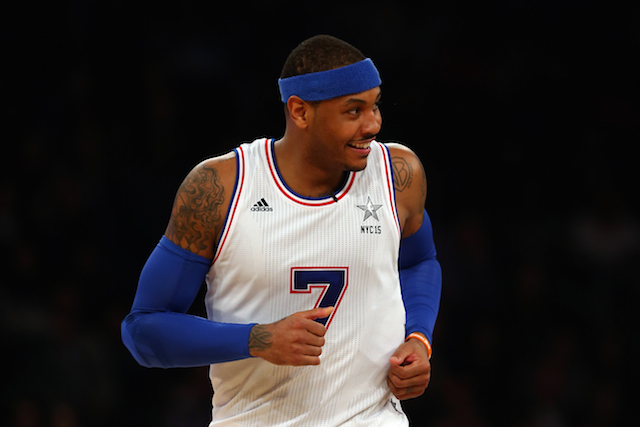 At 32 Carmelo Anthony is the elder statesman for the one-and-done class. A high school star out of Oak Hill, Anthony was still within his right to either make the direct leap to the NBA or attend college. Basketball historians will remember that Anthony and LeBron James were actually regarded as 1A and 1B during that time, two basketball prodigies. James, of course, declared for the draft directly out of high school, while Anthony plied his trade for one year at Syracuse.
At Syracuse, Anthony immediately went to work, averaging 22 points and 10 rebounds in the NCAA. As a winner, Anthony carried the Orange on his back to an NCAA title run on par with Danny Manning and the Kansas Miracles. In taking the title, Melo poured in 20 points, 10 rebounds, and 7 assists as fans chanted "one more year" from the stands.
As a professional, Melo has put up 25 points per game but has only made one trip to the conference finals in 12 years. For now, the jury is still out on Anthony and the one-and-done era.