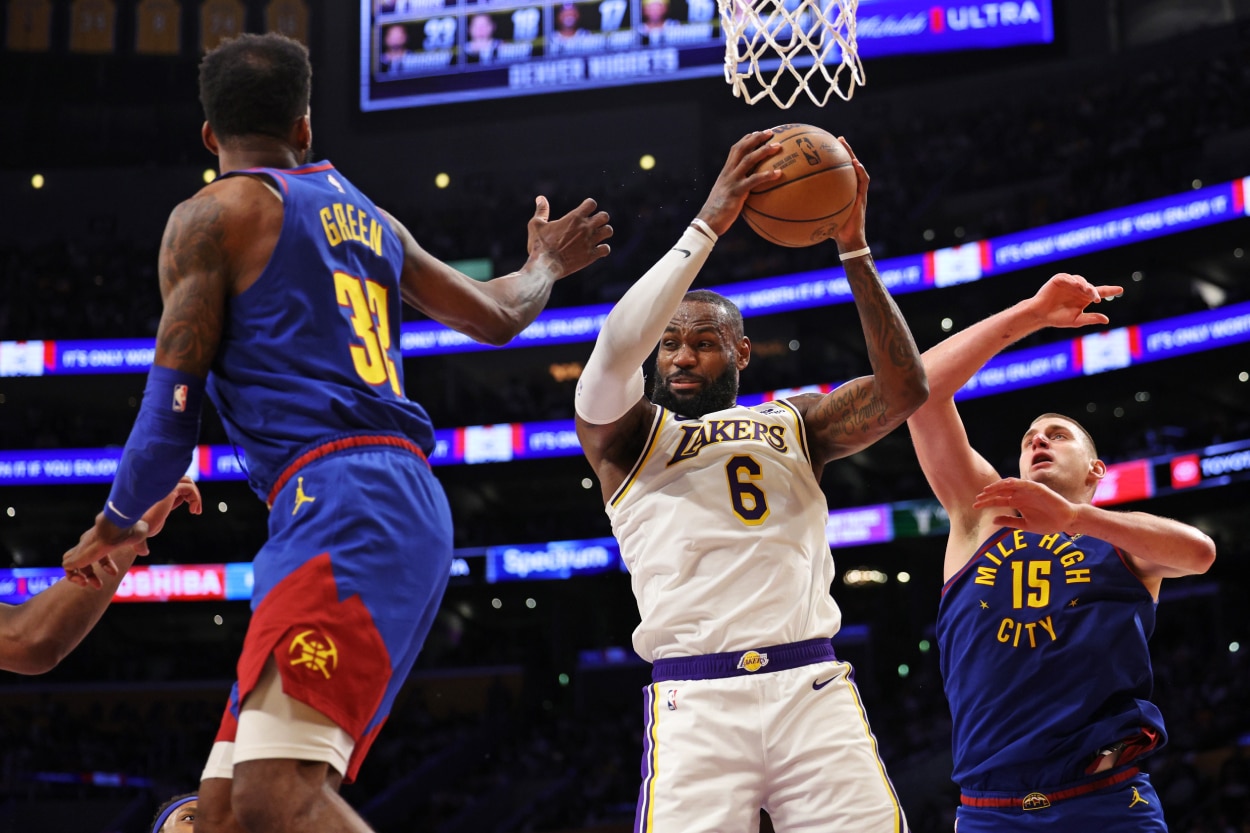 Who Are the NBA's Active Leading Rebounders?
Where does LeBron James stand among active players in the rebounding department?
The current era of the NBA is renowned for its three-point shooting and the athleticism and skill of its great players. Rebounding is one of the skills that often gets pushed to the background unless one discusses players who are getting triple-doubles. However, the importance of getting the ball off the glass is enormous. A rebound ends a successful defensive possession on one end. At the other, it gives your team another chance to score.
So who is the NBA's current active leader in rebounds?
The top of the all-time rebounding list is carved in stone
While the modern NBA is often described as the pace-and-space era, the truth is that today's pace is that of a snail compared to the early days of the NBA's shot-clock period. After it was introduced in 1954 to prevent teams from slowing play to a near halt, the 24-second clock revolutionized pro basketball.
In 1953–54, the last year without the clock, the Syracuse Nationals and Minneapolis Lakers were the fastest teams in the NBA. Each averaged 93.5 possessions per game. The following season, the Rochester Royals averaged 99.5 possessions a night, and they were the slowest team in the NBA.
By 1956-57, every team in the league averaged at least 100 possessions nightly. Combine that with a league shooting percentage of 38.7%, and there were mountains of rebounds to grab.
It's no surprise the game's two most prolific rebounders are from the 1950s and 1960s, the fastest-paced era in NBA history. Wilt Chamberlain is the all-time leader with 23,924 boards. Bill Russell is close behind with 21,620. No other player tops 20,000. No active player is in the top 10 all-time.
LeBron James is the NBA's active rebound leader
At age 38, LeBron James showed no signs of slowing down this season. He guided the Lakers to a berth in the Western Conference Finals and became the NBA's all-time scoring leader. He passed the legendary Kareem Abdul-Jabbar in early February. James averaged 28.9 points, 8.3 rebounds, and 6.8 assists this year.
James' 8.3 boards were his best since the 2018-19 season. He collected 457 rebounds this year, and he sits atop the active leaderboard in that department with 10,667 in his 19 seasons. His total puts him 323 ahead of D'Andre Jordan of the Denver Nuggets.
Rounding out the top five active rebounding leaders are Andre Drummond (9,963), Kevin Love (9,065), and Nikola Vucevic (8,634).
James' 10,667 puts him at No. 32 overall on the all-time NBA list. James needs 388 rebounds to pass Jack Sikma (10,816) and Bill Bridges (11,054) to crack the top 30.