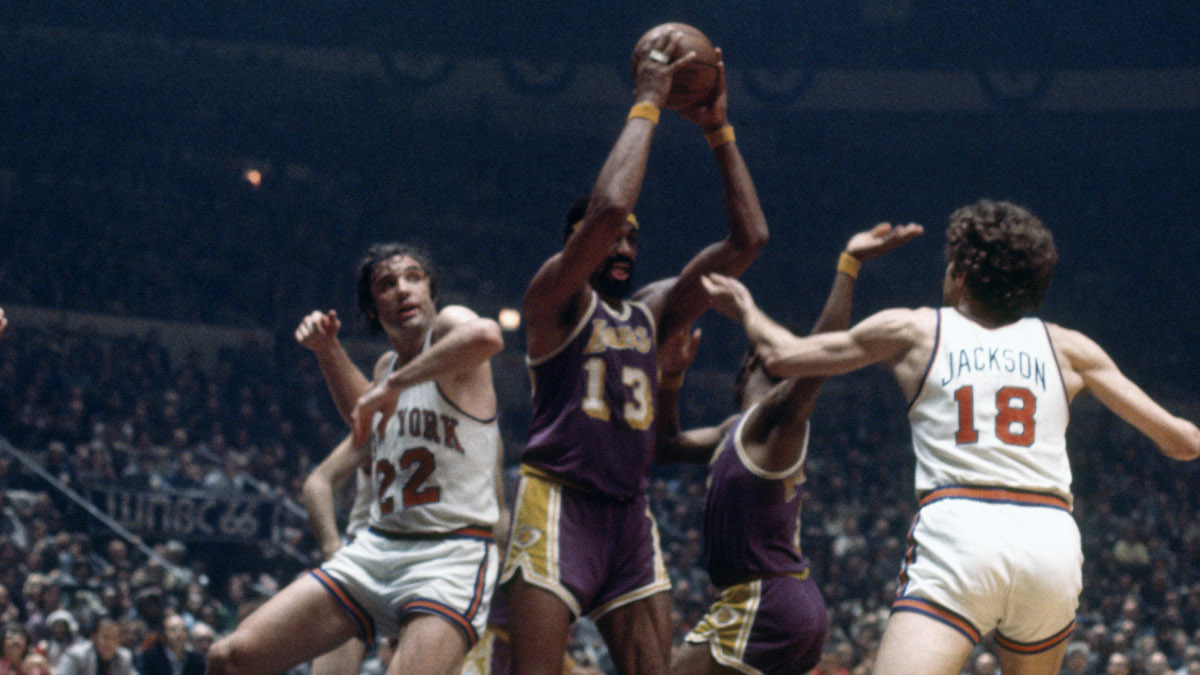 Who Are the NBA's All-Time Leading Rebounders?
Which player leads active NBA players in rebounds? There are two players with more than 20,000 career boards.
When scanning the list of all-time leading rebounders in the NBA, it's easy to notice a trend. There aren't a lot of modern players in the countdown. There are no active players in the top 10, and only three players from the 21st century appear. There is an explanation for that.
Shooting got better as the NBA evolved. Better shooting means fewer missed shots; fewer misses mean not as many rebounds to go around. But who is the NBA's all-time leading rebounder?
Looking at NBA shooting over the years
Last season, NBA teams made 46.6% of their shots. With the increase in 3-point shooting over the previous decade, percentages have fallen off from the high-water marks of the 1980s. Hot shooting reached its zenith in 1983–84 when the league knocked down 49.2% of its attempts.
But the shooting wasn't always so crisp. In 1954–55, the first year the NBA used the 24-second shot clock, the league shooting percentage was 38.5%. The first time the NBA topped 40 percent was its 41.0% mark in 1959–60 (helped by the arrival of a certain Stilt to be discussed a bit later).
In 1959–60, teams also averaged 127.7 possessions per game. So not only were they not remarkably accurate shooters, but they shot early and often. Teams averaged — averaged — 73.3 rebounds per game that season.
That's a lot of rebounds, which makes it easy to explain who the all-time leader in that category is.
Wilt Chamberlain cleaned up more rebounds than any player in NBA history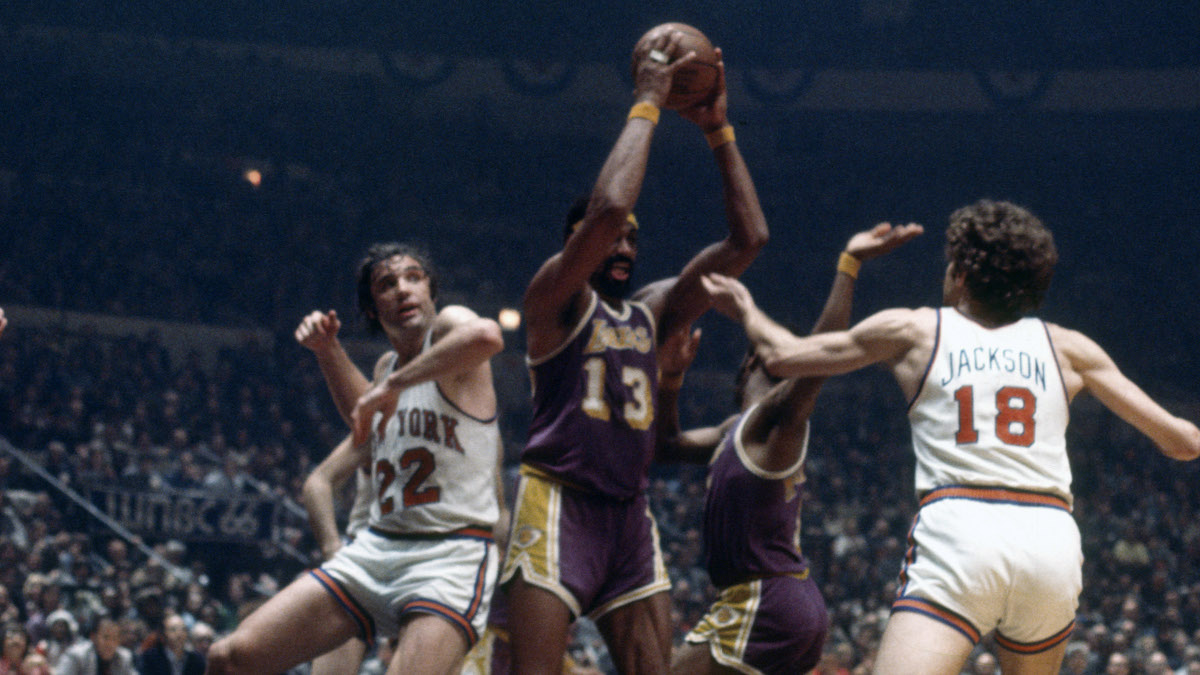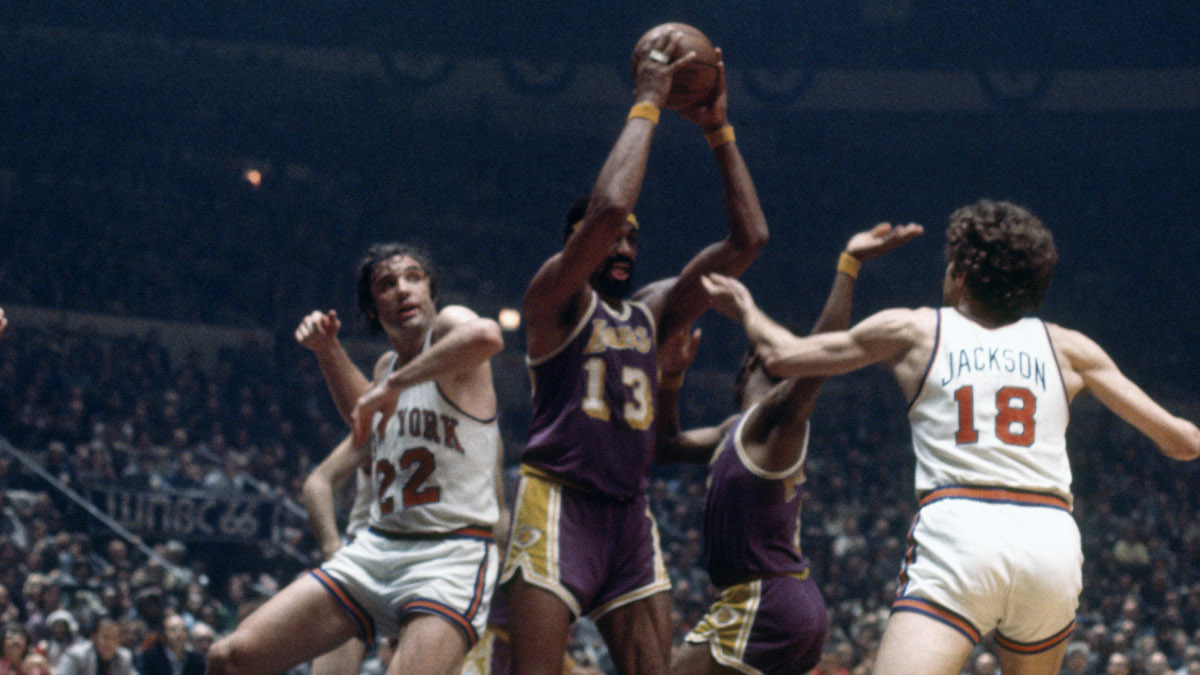 In 14 NBA seasons, Wilt Chamberlain pulled down an NBA-record 23,924 rebounds. He has the seven highest single-season rebounding totals in league history and posted the only 2,000-rebound seasons in 1960–61 and 1961–62.
Chamberlain led the NBA in rebounding in 11 of his 14 seasons and never averaged less than 18.2 boards a season. He is also the all-time king in per-game rebounding at 22.9 a night. He's one of only two players with at least 20,000 rebounds and 20 caroms per game.
Modern fans tend to dismiss Chamberlain's accomplishments because of the era he played. Contrary to popular belief, Chamberlain was not matched up with 6-foot-4 plumbers and dentists. There were only eight or nine teams in the NBA for much of his career. With 10- or 11-player rosters, there were maybe 100 or so players active in each season.
Say what you will about watered-down competition, but the battle to earn an NBA roster spot was fierce. And before you dismiss his athletic prowess, remember that he was also a track-and-field athlete who ran the 100 meters in less than 11 seconds. That's extraordinarily fast for a 7-foot-1, 275-pound individual.
The rest of the top 10 all-time rebounders
Just behind Chamberlain on the NBA's all-time rebounds list is his long-time rival, Boston Celtics legend Bill Russell. Russell is the only other member of the 20,000-rebound club, finishing with 21,620 while averaging 22.5 per game over his 13 NBA seasons.
Every member of the top 10 is a Hall of Famer. The rest of the top five includes Kareem Abdul-Jabbar (17,440), Elvin Hayes (16,279), and Moses Malone (16,212).
We don't hit a 21st-century player until No. 6, where San Antonio Spurs great Tim Duncan appears with 15,091. The rest of the top 10 is Karl Malone (14,968), Robert Parish (14,715), Kevin Garnett (14,662), and Nate Thurmond (14,464).
There is an active player on the cusp of the top 10. Los Angeles Lakers center Dwight Howard is 11th with 14,401 and needs only 64 boards to pass Thurmond. But Howard is the only active player in the top 40.
Playing at break-neck speed in a league filled with sub-par shooters made the 1950s and 1960s a rebounders paradise. Wilt Chamberlain cashed in the most from that phenomenon.
Statistics courtesy of Basketball Reference and are current through Dec. 11, 2021.
Like Sportscasting on Facebook. Follow us on Twitter @sportscasting19.