Who Does Vegas Think Can Challenge Aaron Judge for AL MVP?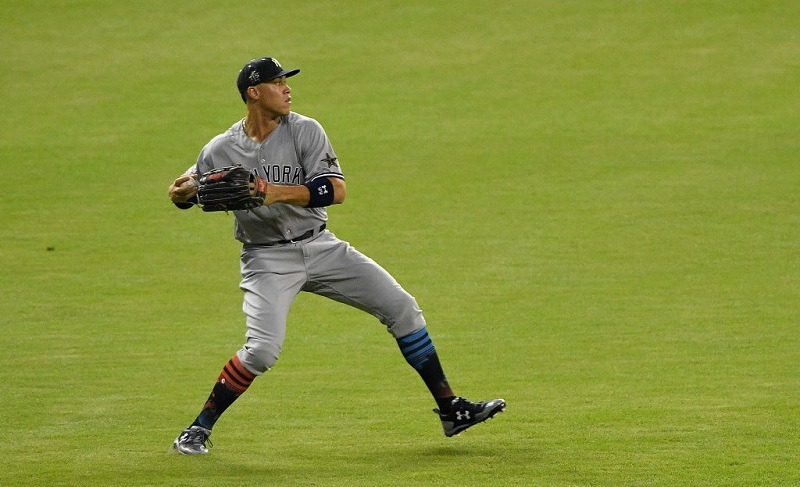 With the 2017 season starting to near an exciting conclusion in the final months, we can see clearly which teams will fight for playoff spots and which will look ahead to the offseason. The MVP races are heating up, too. The American League is a one-man show right now as far as the MVP award goes, with a few players on the outskirts.
New York Yankees slugger Aaron Judge might have a leg up, but here are the Vegas odds on other American League MVP candidates.
[Editor's note: Odds courtesy of OddsShark as of July 13, 2017.]
7. Jose Ramirez
Odds: +2000
Cleveland Indians third baseman Jose Ramirez didn't enter 2017 as a major MVP candidate, but then again neither did Judge. Ramirez played a big role in getting the Indians to the World Series in 2016, breaking out and posting quality stats (.312/.363/.462 with 11 home runs and 3.9 WAR in 152 games played in the regular season) after two mediocre seasons.
But this season has been even more impressive for the 24-year-old. Ramirez has posted a slash line of .316/.372/.558 with a career-best 17 home runs through 99 games played, accumulating 3.3 WAR to date. Ramirez is by far the best hitter in Cleveland's everyday lineup. The oddsmakers give him an outside chance of winning the AL MVP.
6. Mike Trout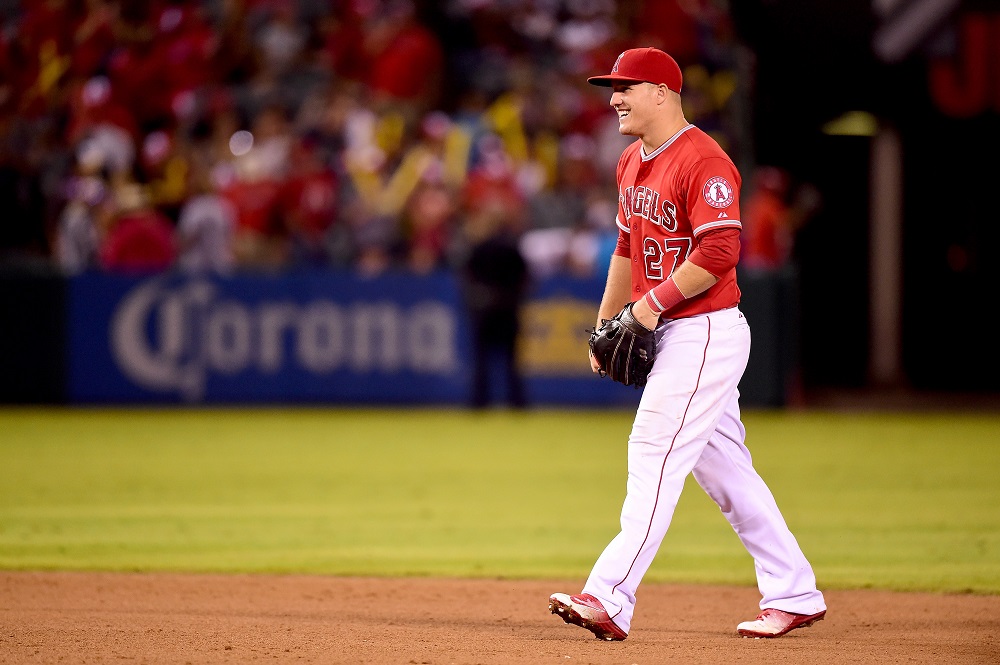 Odds: +1400
Los Angeles Angels outfielder Mike Trout would likely rank much higher on this list if he hadn't torn a ligament in his thumb and missed significant time in 2017. Despite having played in just 58 games, the two-time MVP is having his best season to date. Trout currently holds career-bests in all three triple-slash categories (batting average, on-base, and slugging). He has hit 19 home runs, putting him on pace to near 40 despite missing considerable time.
Although we aren't specifically giving advice for actual gambling, the AL MVP odds on Trout seem a bit high. If he's able to stay healthy and finish the season strong, Trout's greatness — despite missing time with an injury — may shine through for voters.
5. Mookie Betts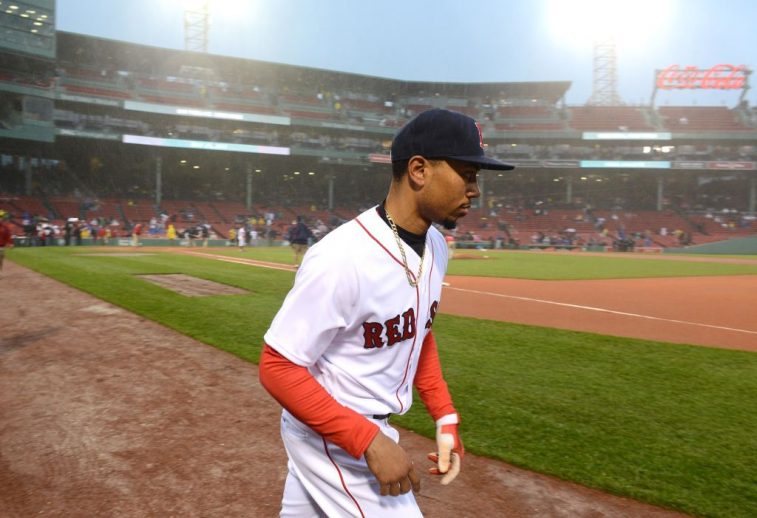 Odds: +1100
This is a true fact: If the American League had conspired to exclude Trout in the 2016 MVP voting, Boston Red Sox outfielder Mookie Betts would've walked away with the award. In 2016, Betts broke out with 31 home runs, a .897 OPS, a Gold Glove for his play in right field, and 9.5 WAR. He helped lead Boston to the best record in the American League in the regular season.
This season has been mostly more of the same for Mookie. While his numbers are slightly down (.821 OPS with 17 home runs through 99 games played), he still provides his trademark defense and has 4.9 WAR. Betts is a superstar in the truest sense, playing an important role in a large market for a first-place team.
4. George Springer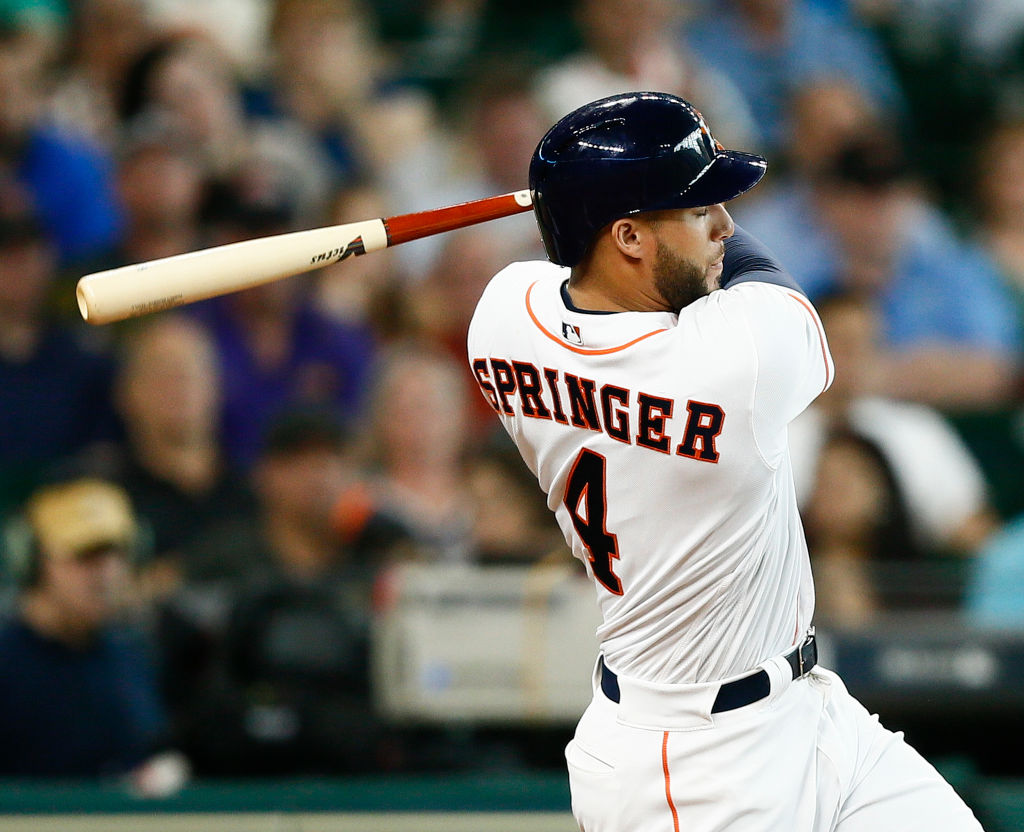 Odds: +650
Spoilers ahead: We've arrived at the "Houston Astros" portion of the list. It's not surprising, given that the Astros are running away with the best record in the American League. First up is center fielder George Springer, who has 27 home runs, a .973 OPS, and 4.5 WAR. The Houston leadoff man is just two away from tying his career-high in homers despite having over 300 less plate appearances.
Springer is one of the biggest reasons why the Astros look so good in the AL West. The 27-year-old has come into his own, playing quality defense in center while getting on-base at a high rate and hitting for power. You could make a strong MVP case for Springer.
3. Jose Altuve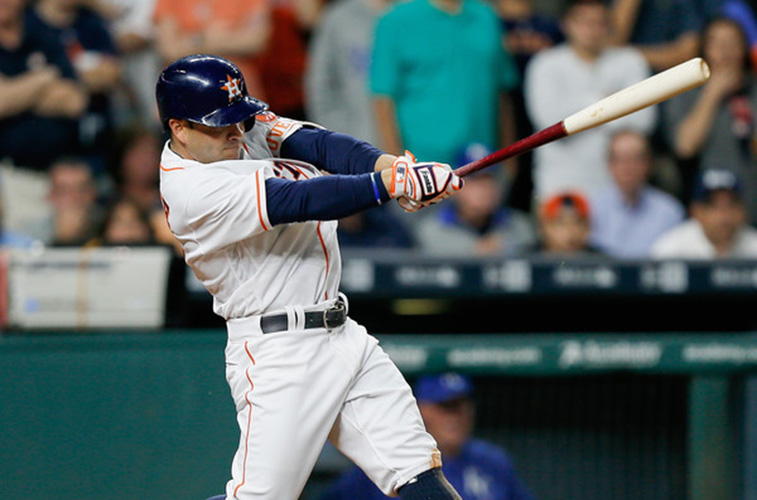 Odds: +600
Astros second baseman Jose Altuve is the anti-Judge, simply because he's half the size. Altuve has been on an absolute tear since the middle of June, posting an absurd .463/.519/.721 slash line over his last 154 plate appearances. That's no small sample. Altuve's batting average is up to a career-best .365, leading the American League.
Overall, the 27-year-old is hitting .365/.430/.575 with 15 home runs and 32 doubles. Add in 21 stolen bases and 6.0 WAR and you're on your way to quite an excellent season. At this point, we expect Altuve to make a serious run at Judge in the AL MVP rankings before the season is over. The only big thing standing in his way is the consideration that others, including Springer, on his own team will get.
2. Carlos Correa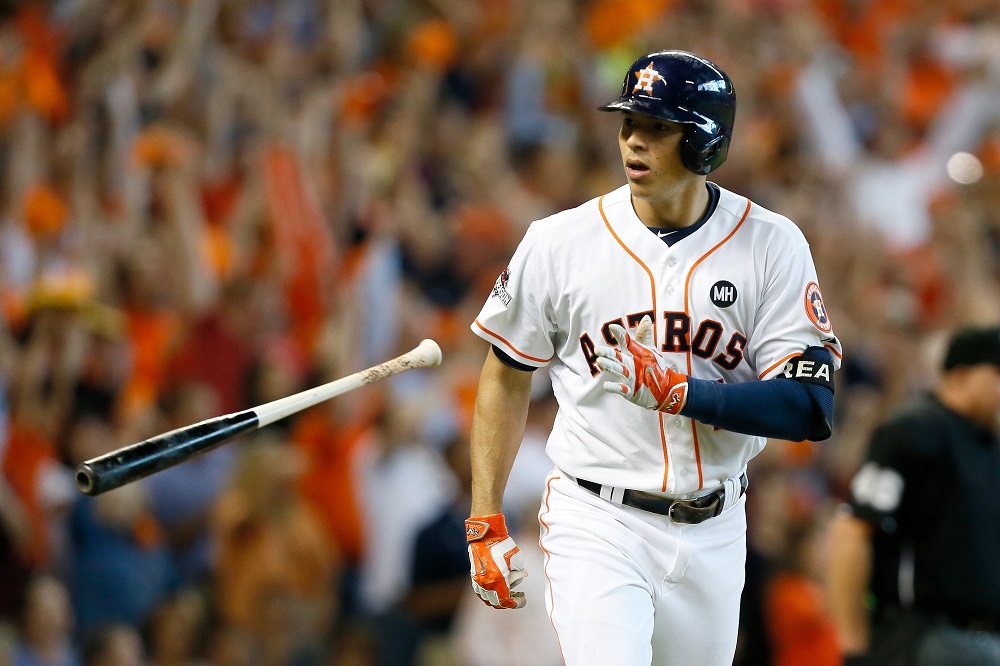 Odds: +400
When Vegas released these odds on July 13, Houston Astros shortstop Carlos Correa deserved to be in this spot on the list. But on July 17, he left the Astros' game against the Seattle Mariners with a torn ligament in his thumb, which is expected to keep him out for six to eight weeks — putting Correa's return somewhere around the beginning of September.
Expect the odds on him winning the MVP to drastically diminish when the new numbers come out in August. But Correa had put up excellent numbers in his former healthy and full season, hitting .320/.400/.566 with 20 home runs in 84 games played. At the time, ranking him second made sense.
1. Aaron Judge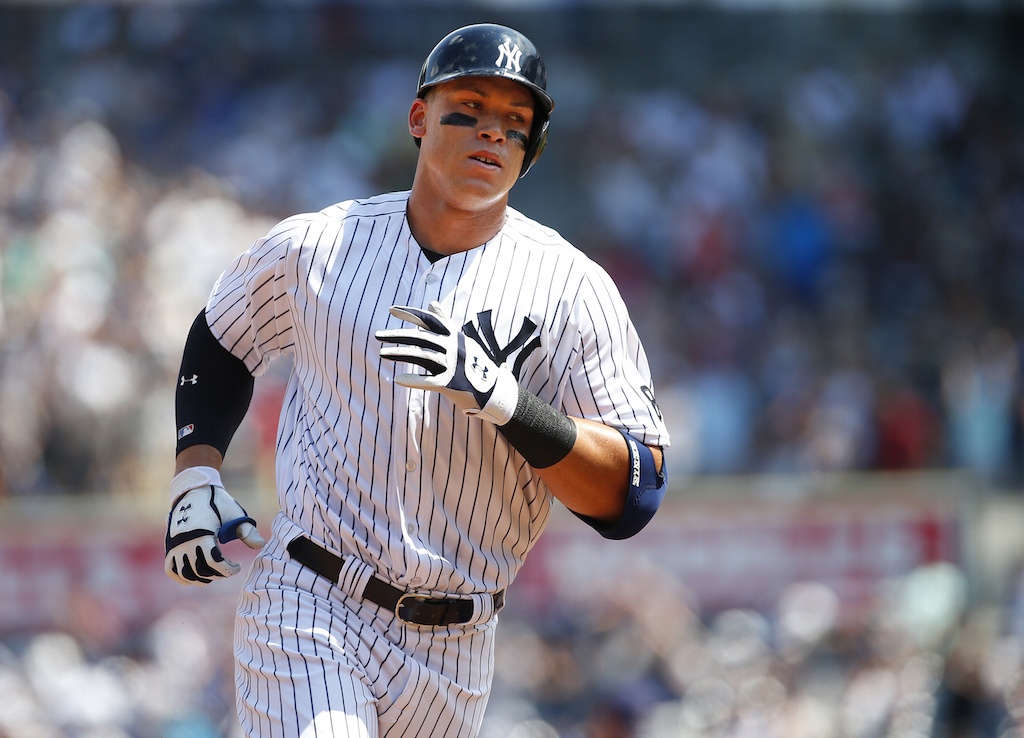 Odds: -300
Of course, nobody can compete with the kind of numbers Aaron Judge has at this point in the 2017 season. His slash line is .308/.432/.640 with 32 home runs — leading the American League in all but batting average. Judge has 5.3 WAR on the season (he comes up behind Altuve in that category).
The interesting thing here is that Judge hasn't been so Judge-like in the second half. It's a small sample, but his line of .174/.328/.304 with two home runs in 58 post-All-Star-break plate appearances is worrisome. If Judge doesn't turn around and have a great final two months, he's leaving the door open for a player like Altuve to steal the AL MVP.
Statistics courtesy of ESPN, OddsShark, and Baseball-Reference.