NFL: Who Could Break the Single Sack Record?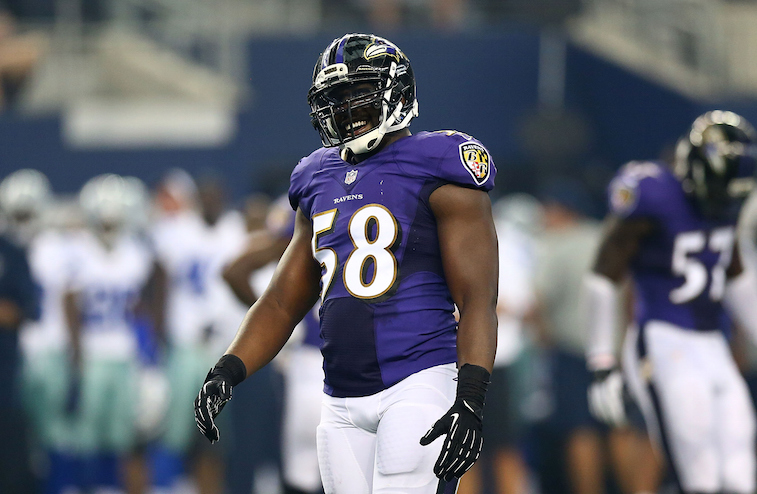 Baltimore Ravens outside linebacker Elvis Dumervil has his sights set on the National Football League's single season sack record. In a recent interview, Dumervil made it clear that his goal for the 2015 season is to set a new league record for sacks in a single season. More importantly, he firmly believes that if he does so, then the Ravens will be playing in Super Bowl 50. As Dumervil put it , "If I can hit that number, that'll mean we'll be in the Super Bowl for sure."
The eight-year NFL veteran is coming off of a season in 2014 in which he produced a career-high 17.0 sacks. Heading into the season, Dumervil is a mere 10 sacks away from joining the exclusive club of NFL pass rushers with 100 career sacks. Despite his diminutive size – 5-foot-11, 255 pounds – the former Louisville Cardinal has developed into one of the league's premier pass rushers since entering the NFL in 2006. Much of his success can be credited to his lightning fast first step, and his nearly unmatched ability to turn the corner around offensive tackles. While he undoubtedly a Pro Bowl caliber pass rusher, does Dumervil really have a legitimate chance at breaking the NFL's single-season sack record? We believe that he does. At the same time, we also believe that there are three other pass rushers around the league who are actually better candidates to be the first player in NFL history to finish a season with 23 or more sacks. Here is a look at those three players.
1.  J.J. Watt, defensive end, Houston Texans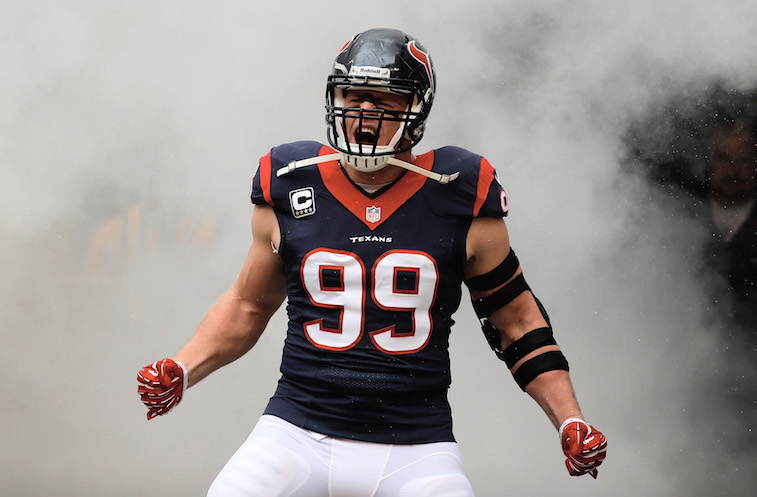 Watt is currently the best all around player in the NFL. In 2014, the two-time NFL Defensive Player of the Year posted a whiopping 20.5 sacks. What was even more eye-opening than his sack total, was that he accumulated it while lining up as a 3-4 defensive end – a position that doesn't traditionally produce glitzy sack numbers. As a player who is just entering the prime of his professional career, Watt will likely have several more seasons with 20-plus sacks. We believe at least one of those could include a record-breaking 23-sack season.
2.  Justin Houston, outside linebacker, Kansas City Chiefs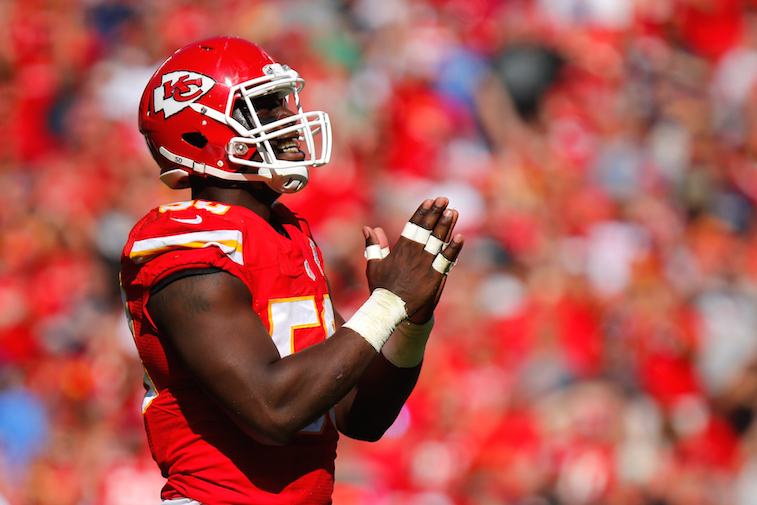 In 2014, Houston came within 0.5 sacks of tying Strahan's single-season record of 22.5. As a player who is in a contract year, we envision Houston having another huge season in 2015. Will he be good enough to break the NFL's sack record? Only time will tell, but we do know that Houston has more than enough talent and explosiveness to make a serious run at posting a 23-sack season at some point during his career.
3.  Von Miller, outside linebacker, Denver Broncos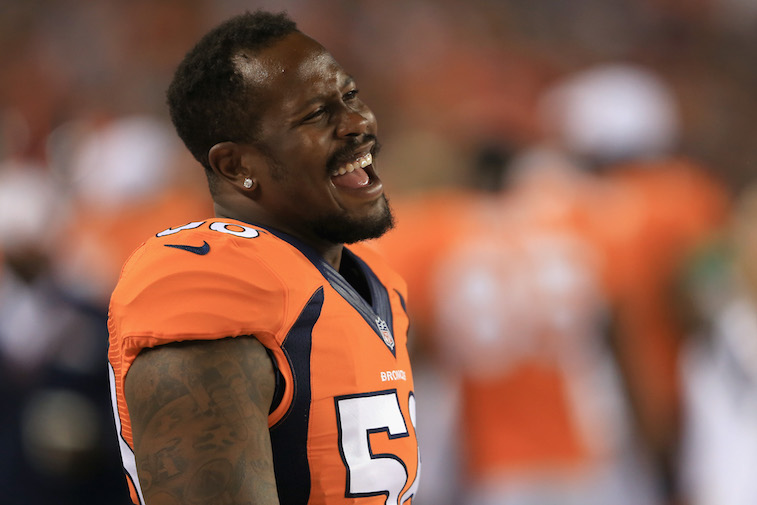 If we were picking one player on this list to break the NFL single-season sack record in 2015, it would be Miller. The 26-year-old outside linebacker will be transitioning into a role as a full-time pass rusher in Wade Phillips' 3-4 defense, and when you couple that with the fact that he is in a contract year, you have a player in Miller who is primed to have an incredibly productive season. In 2014, the three-time All-Pro posted 14.0 sacks, but for reasons that don't make much sense to us, former Broncos defensive coordinator Jack Del Rio opted to drop him into pass coverage on a fairly regular basis. Expect to see Miller, who has arguably the quickest first step in the league, thrive in his role as a full-time pass rusher going forward.
All statistics courtesy of Pro-Football-Reference.