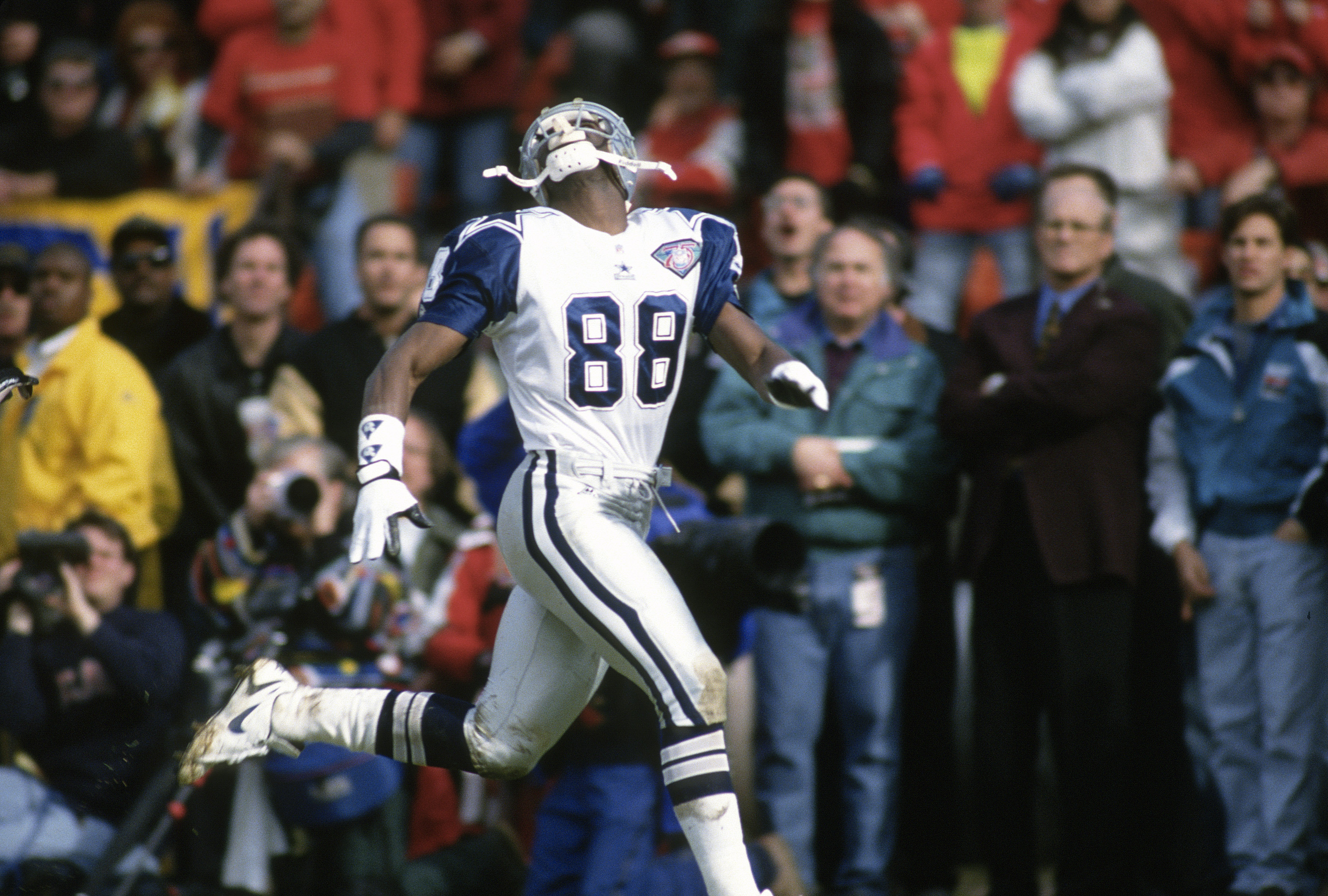 Who Has the Most Receiving Yards in a Thanksgiving Day Game?
Where does Michael Irvin stand when it comes to receiving yards in Thanksgiving Day games?
Thanksgiving Day 2022 has the potential to see some serious points put on the scoreboard, especially in the first game of the NFL's three-game schedule. Josh Allen leads the high-scoring Buffalo Bills into Detroit to face a Lions team that has a tough time on the defensive side of the ball.
Allen and the pass-happy Bills could have a field day against the Lions. Wide receivers Stefon Diggs and Gabe Davis should be in for big afternoons, especially if the game stays close. The over/under total for points is 54.5, which is seven points higher than any game on the Week 12 slate. With the passing game expected to be heavily in play, it begs the question: Who has the most receiving yards in a Thanksgiving Day game?
Andre Johnson has the most receiving yards in one Thanksgiving Day game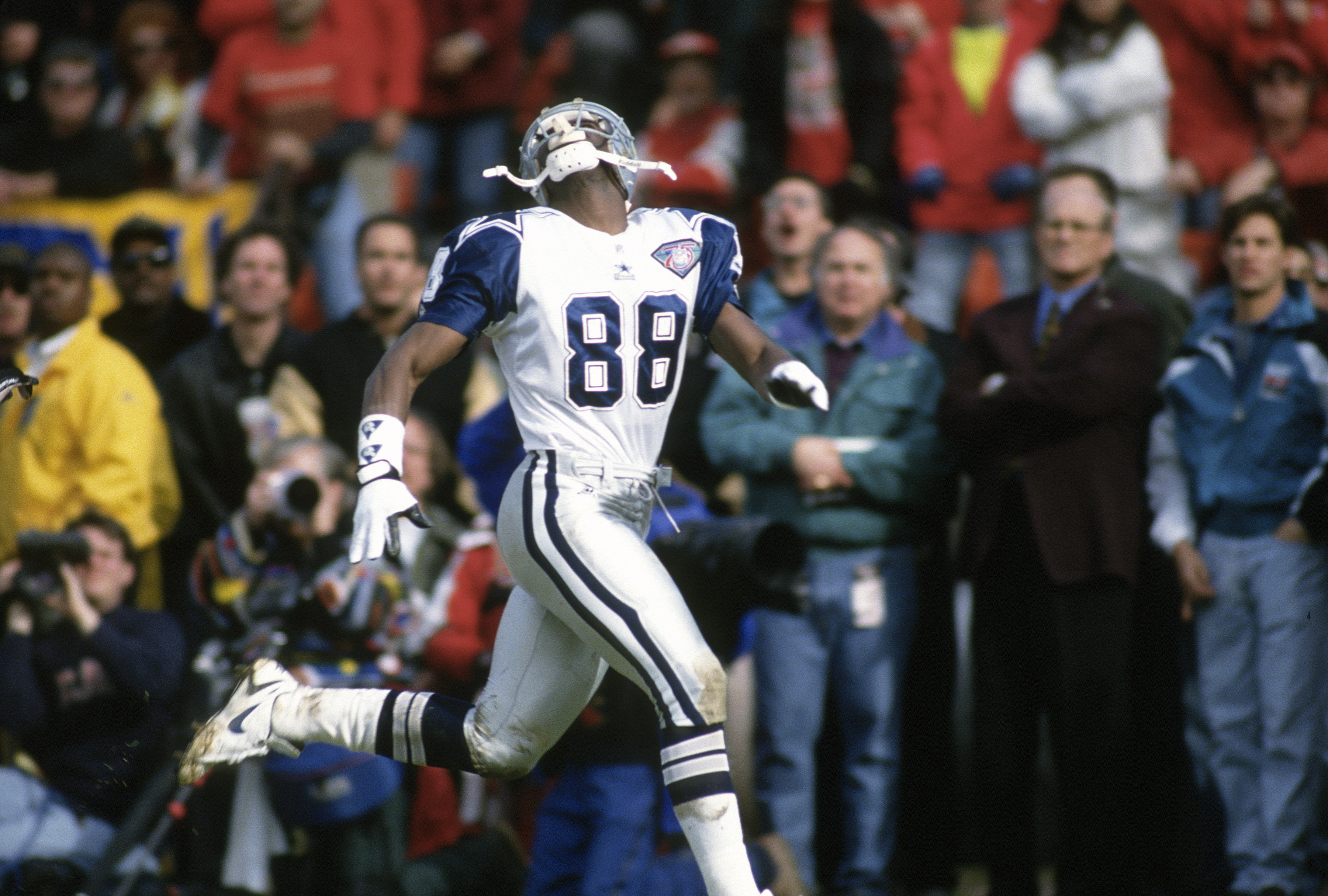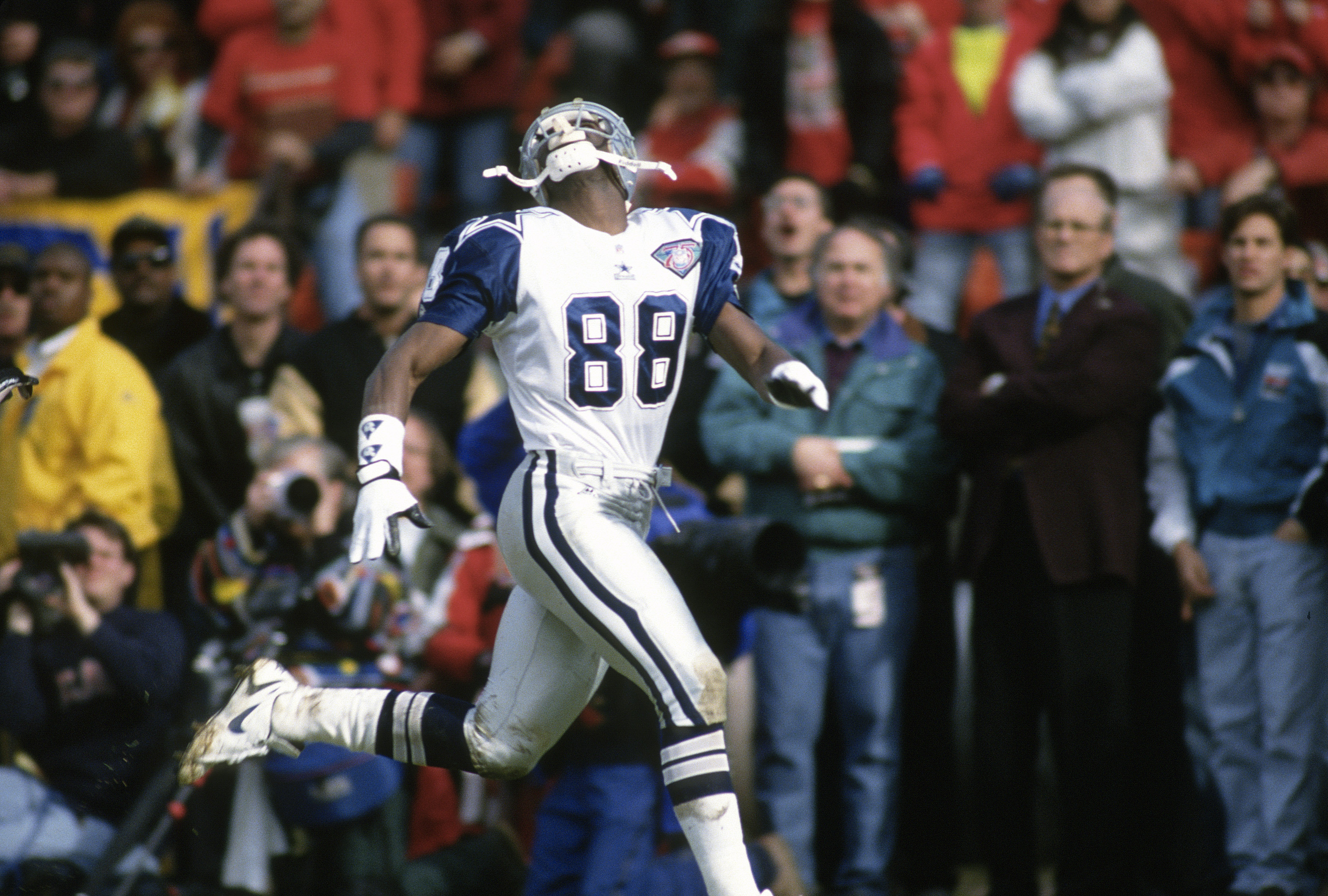 Four years ago, former Dallas Cowboys wide receiver Amari Cooper flirted with Thanksgiving history. He racked up 180 receiving yards as Dallas knocked off Washington 31-23. Cooper, now with the Cleveland Browns, had a 90-yard touchdown reception and finished the game with 180 receiving yards. That left him fourth on the list of most receiving yards on Thanksgiving.
Cooper was only eight yards away from the record, set by former Houston Texans wide receiver Andre Johnson back in 2012. Johnson finished with 188 yards in a wild, 34-31 Texans overtime win over the Lions. Although he didn't have a touchdown, Johnson was targeted 15 times and finished with nine catches in the victory.
Sandwiched between Johnson's record of 188 yards and Cooper's 180 are Lance Alworth and Anthony Carter.
Alworth, a six-time All-Pro receiver and Pro Football Hall of Famer, racked up 185 yards for the San Diego Chargers in a 27-24 loss to the Buffalo Bills in 1964 in an AFL matchup. Carter finished with eight catches for 184 yards and two touchdowns in 1987 when his Minnesota Vikings outlasted the Cowboys in overtime, 44-38.
Who has the most receiving yards in a career on Thanksviging?
While Johnson has the record for most yards in a Thanksgiving game, he's 715 yards short of the career holiday leader. Interestingly enough, the player with the most career receiving yards on Thanksgiving isn't even a wide receiver.
The Cowboys and Lions have hosted Thanksgiving games together since the mid-1960s. They've had some quality receivers, yet it's former Cowboys tight end Jason Witten who holds the record for most career receiving yards with 903.
Witten played 16 years with the Cowboys and totaled 12,977 receiving yards in Dallas. An 11-time Pro Bowler, Witten had four 1,000-yard seasons in his career.
Behind written are two of the best wide receivers in Lions history. At No. 2 is Herman Moore with 834 yards. Moore is followed by fellow Lions wideout Calvin Johnson, who collected 769. Cowboys wide receiver Michael Irvin is fourth on the all-time list with 722 yards.