Who Is Blake Snell and How Much Money Does He Make?
Tampa Bay Rays pitcher Blake Snell made some controversial comments this week about playing baseball during the COVID-19 pandemic. By the looks of it, it does not look like Snell will play this season if the league ends up cutting his salary. Since his comments have made such big waves, who exactly is Blake Snell and how much money does he make?
Blake Snell was recently one of the best pitchers in the MLB
The Tampa Bay Rays selected Blake Snell in the first round of the 2011 MLB June amateur draft out of Shorewood High School. Snell officially made his MLB debut in April 2016 at 23 years old and ultimately started 19 games in 2016. He went 6-8 on the mound in those starts and had a 3.54 ERA.
Snell then went 5-7 in 2017 in 24 starts. This went along with a 4.04 ERA. However, Snell was one of the best pitchers in the entire MLB in 2018. Earning his first All-Star selection, Snell started 31 games in 2018. He ultimately led the American League with 21 wins compared to only five losses that year. Snell also led the AL with a 1.89 ERA in 2018. His dominance on the mound in 2018 also led to Snell winning the 2018 AL Cy Young award.
In 2019, however, Snell dealt with some injuries. He started in 23 games and had a 4.29 ERA to go with a 6-8 record. 
Snell is supposed to make $7 million this season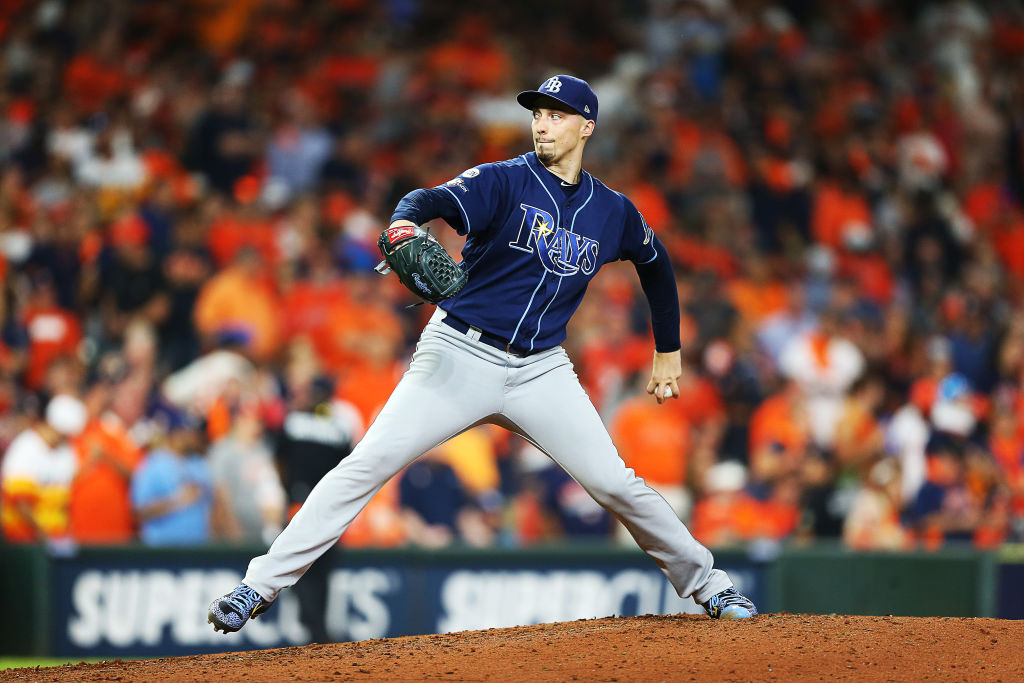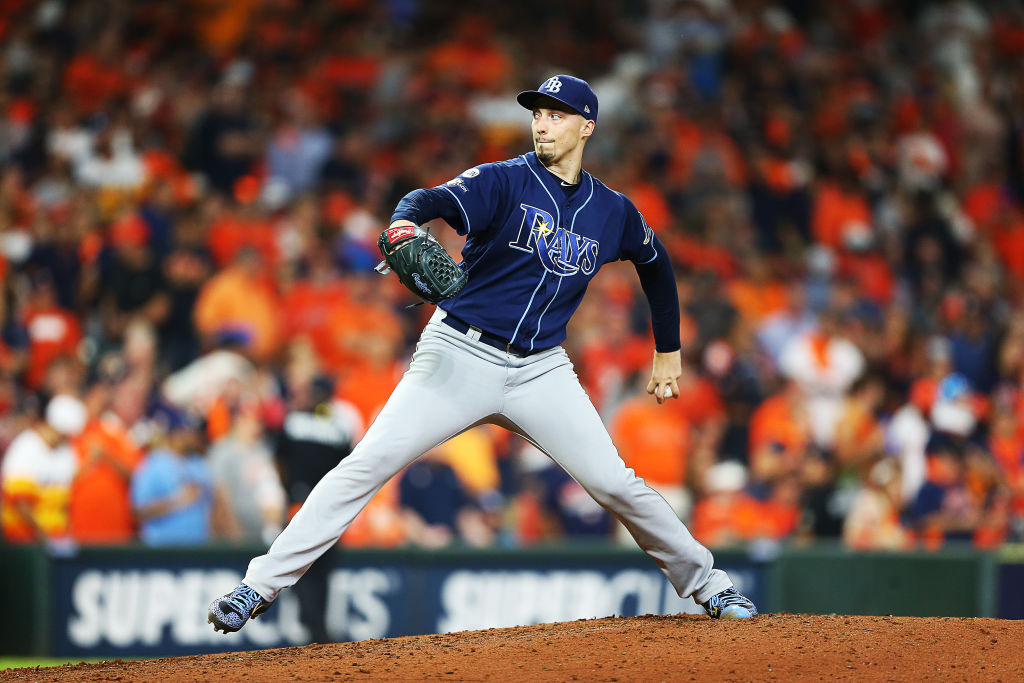 According to Sports Illustrated, after his dominance in 2018, the Tampa Bay Rays signed Blake Snell to a five-year extension worth $50 million in March 2019.
Through 2018, Snell had earned just over an estimated $2.14 million from the Rays in his career, according to Spotrac. Snell made an estimated $4 million in 2019. He has ultimately made an estimated $6.14 million in his career.
His salary is only going to keep getting bigger from here on out, though. This season, Snell is supposed to make an estimated $7 million, according to Spotrac. Next season, Snell is supposed to make an estimated $10.5 million. He is then scheduled to make an estimated $12.5 million in 2022. Lastly, in 2023, Snell is supposed to make an estimated $16 million.
If Snell makes the amount of money that he is supposed to, his career earnings will be over an estimated $52.14 million after 2023, according to Spotrac.
Making controversial comments
In a video that was posted online this week, Blake Snell said that he will not play this year if it is for a reduced salary. This comes while the MLB reportedly proposed a 50-50 revenue split if teams return to play this year, according to ESPN. The season has already been shortened significantly due to COVID-19.
"Y'all gotta understand, man, for me to go — for me to take a pay cut is not happening, because the risk is through the roof," Snell said on Twitch, according to ESPN. "It's a shorter season, less pay.
He also said that he is risking his life if he plays. 
"If I'm gonna play, I should be getting the money I signed to be getting paid," Snell said, according to ESPN. "I should not be getting half of what I'm getting paid because the season's cut in half, on top of a 33% cut of the half that's already there — so I'm really getting, like, 25%."

Blake Snell
Many people are not happy about Snell's comments due to many Americans being out of jobs right now. Some players agree, though. Bryce Harper said this on Twitch, according to ESPN: "Hey, he's speaking the truth, bro. I ain't mad at him. Somebody's gotta say it. At least he manned up and said it. Good for him."
No matter what ends up happening, hopefully the league and the players can come to an agreement. We all want to watch our favorite players and favorite teams play baseball (in a safe manner) sometime soon.
All stats courtesy of Baseball-Reference