Who is Carlos Ramos? Everything We Know About the Umpire Who Penalized Serena Williams in the US Open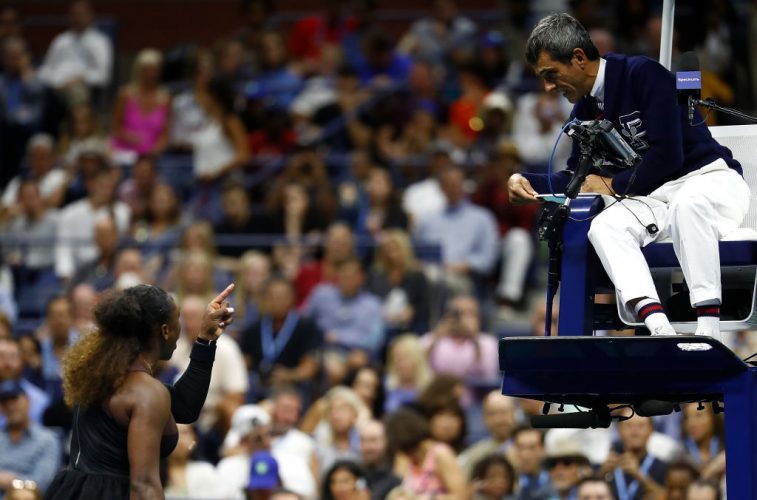 The world was watching when Serena Williams and Japan's Naomi Osaka met in the U.S. Open final. The outcome wasn't what most expected but what garnered even more attention was what transpired between Williams and chair umpire Carlos Ramos.
The moment that overshadowed Osaka's brilliant win on Sept. 8 over one of the greatest players of all time was an altercation Williams had with Ramos during the match. The umpire penalized Williams for a coaching warning at 30-15 during Osaka's serve. The tennis superstar then smashed her racket and was docked a full point. When she walked over towards Ramos to plead her case, things got heated.
"You owe me an apology… don't talk to me! How dare you insinuate that I was cheating?! You stole a point from me, you're a thief too!" Williams was heard saying.
After she called him a "thief" Ramos gave her a game penalty. The 23-time Grand Slam champion accused him of sexism and said that men in the sport have done much worse but are not penalized.
Here's what we know about the tennis umpire.
Ramos is a 'gold-badge' umpire
Ramos is a Portuguese umpire who has officiated the game for the last 17 years.
He's "gold-badge" umpire, which is a status reserved for the top officials in tennis. He's officiated many of the sport's biggest games including a final at all four grand slams, as well as the 2012 Olympic men's final.
However, Ramos has earned a reputation as a stickler for the rules and Williams isn't the only player he's butted heads with. During last year's French Open, he drew criticism from Rafael Nadal after they got into an argument. Ramos gave Nadal two warnings for slow play, and the eventual champ said that the umpire had treated him unfairly.
He was escorted off of the court early
Umpires generally stay on the court after the match as the award ceremony takes place and receive a gift but following his exchange with Williams, Ramos had an early exit.
He was seen being escorted off the court early by referee Brian Earley prior to the trophy presentation.
ITF defended him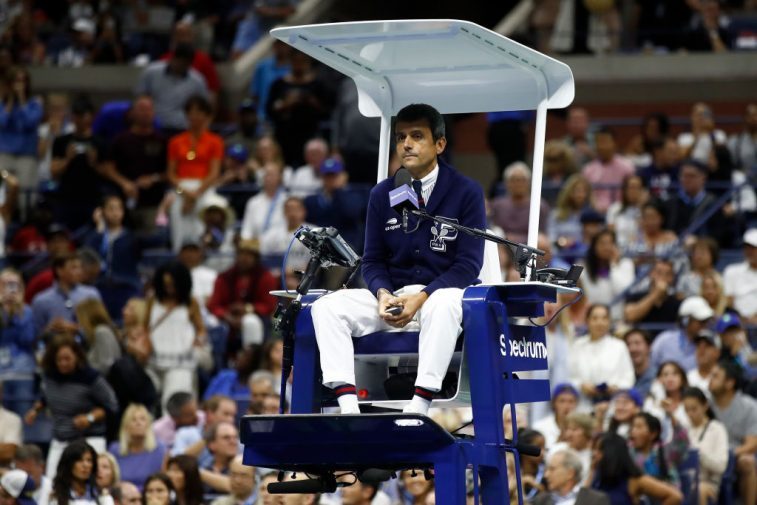 After the tournament, Williams received three code violations. She was fined $10,000 for "verbal abuse" of the chair umpire, $4,000 for being warned about coaching, and $3,000 for breaking her tennis racket.
As for Ramos, the International Tennis Federation said that he "undertook his duties as an official according to the relevant rule book and acted at all times with professionalism and integrity."
Novak Djokovic weighs in
On Sunday, Sept. 9, Novak Djokovic defeated opponent Juan Martin del Potro to win the men's final and was asked what he thought about what occurred the previous day between William and Ramos.
"I have my personal opinion that maybe the chair umpire should not have pushed Serena to the limit, especially in a Grand Slam final," Djokovic said. "Just maybe changed — not maybe, but he did change the course of the match. It was, in my opinion, maybe unnecessary. We all go through our emotions, especially when you're fighting for a Grand Slam trophy.
"I just feel like, as Serena said yesterday in the closing ceremonies, Osaka deserves to have her moment. As for Serena, she knows I love her. She really inspires everyone. To see her still being so dedicated and so committed to this sport, it's inspiring really to me and to many tennis players, both men and women, around the world."