Who Is Case Keenum's Wife, Kimberly, and When Are They Expecting a Baby?
While the Washington Redskins try to keep their season afloat, Case Keenum is experiencing a fair amount of drama off of it. Case Keenum's wife, Kimberly, is expecting a baby boy who is expected any day now. Their journey to this moment has been a tough one, but the couple appears poised to take on new roles as parents as Case gets ready for the final stretch of the season.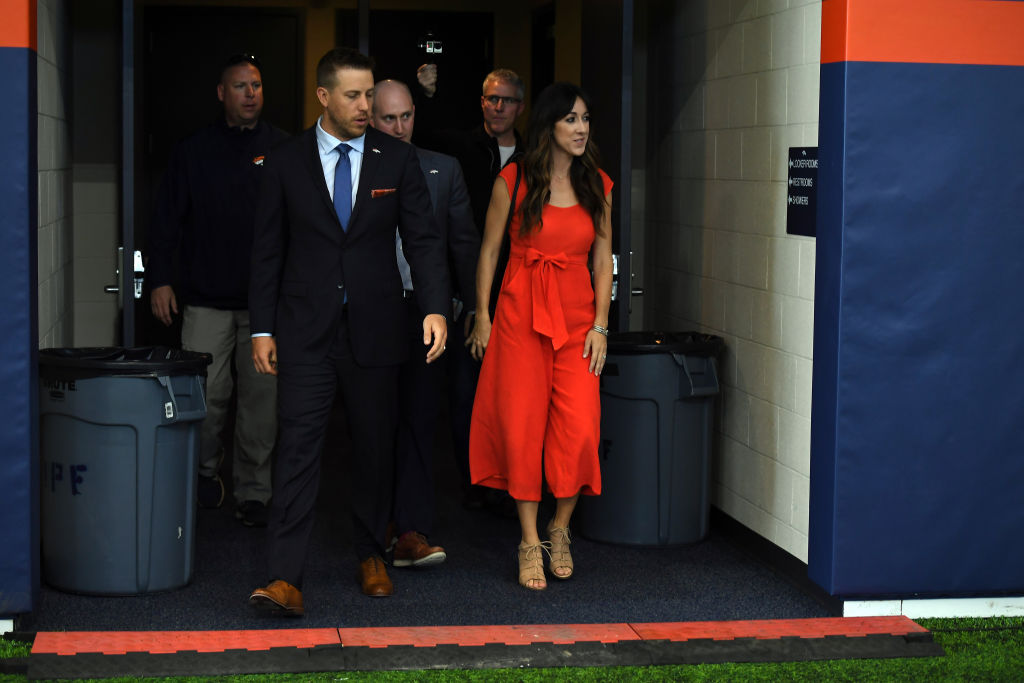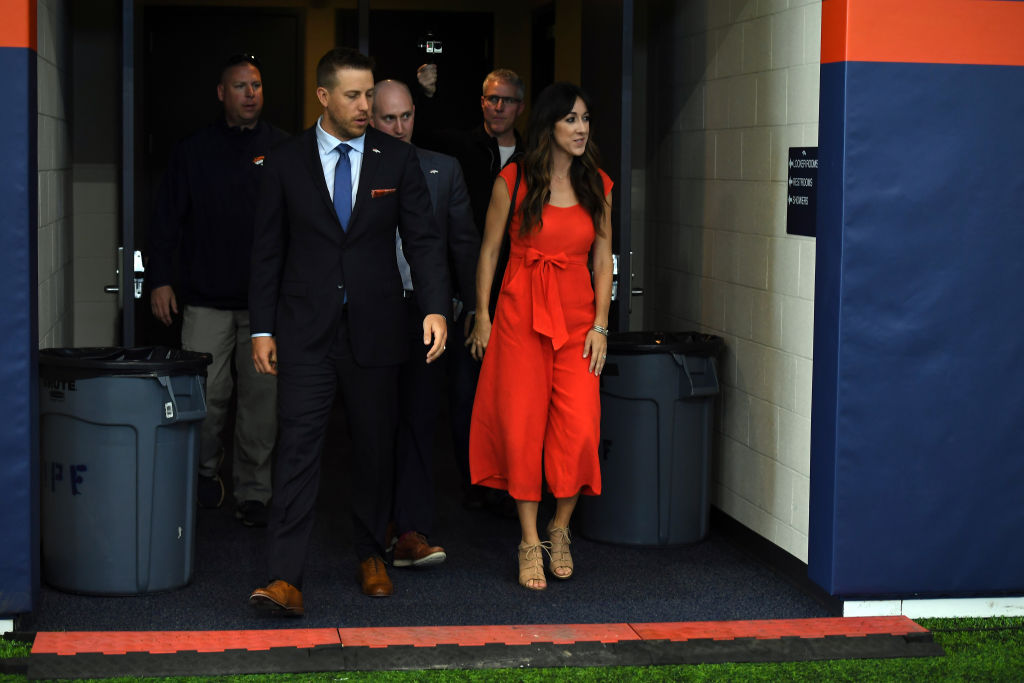 Case Keenum and his wife were high school sweethearts
The pair has been together since they were both teenagers, and she has followed him through his NFL journey every step of the way. They went to college at Houston together, and Case took advantage of his place on the college football team to propose to her at the 50-yard line of the football field. 
During his fifth year at Houston, Case tore his ACL going for a tackle after throwing an interception. He was given a sixth year of eligibility, and Kimberly helped him get back on the field and stood by his side as he rehabilitated. He spoke about this with ESPN's Ivan Maisel and said that he would not have been able to get through that with anybody else.
Kimberly is part of Case Keenum's life in football
Not content with idly standing by as her husband takes the football field, Kimberly has made it a routine to help him memorize her plays, and her steel-trap memory of the playbook garnered lots of attention when Case was featured on HBO's Hard Knocks.
After the team won a game following Kimberly serving Case some waffles, the couple began a tradition of victory waffles, which they claimed caused the three-game streak afterward. 
With Case on the football field, Kimberly makes her own income as a speech-language pathology assistant. While the couple spends its time in Washington D.C., they have traveled around the country as the journeyman quarterback switched teams.
The recent revelation that the two were expecting a child also served as a miniature miracle for the couple who had been trying to have children for years.
The battle with infertility
The couple revealed that they had struggled with infertility for years, but never gave up hope that the day would come when they would be blessed with a child. Deeply religious, Case and Kimberly used this to get through the trying times. Case has spoken about this candidly.
"Over the course of a few bumps in the road, some different procedures, some different things that we've had to go through, we're still praying that God's plan has children for us," Case said (per Sports Spectrum).
The faith continued to drive them as they went through these hurdles, but they are not letting their deeply-rooted religious beliefs travel to the wayside, stating that they have been blessed in many ways besides the recent news of Kimberly's pregnancy.
"Having kids is not going to give me this ultimate happiness," Kimberly said (per Sports Spectrum). "Yes, it's going to be so joyful and amazing and I cannot wait for, hopefully, the Lord to provide that in our lives. But I still feel like He's just teaching us so much to find the ultimate joy in Him and in Him alone. And just peace in Him. I feel like the Lord has us in this time to be able to have extra time to pour into other people."
Case Keenum and his wife are still waiting on their baby
Although initial reports had November 18 as the due date for the Keenum's child, no further updates have been given as of late. As the couple speeds toward the next chapter in their life, however, they seem both pleased and prepared for wherever life takes them, and while Keenum might be known for his life on the field, his life off the field is filled with plenty of blessings.