Who Is Delicia Cordon? What We Know About LeSean McCoy's Ex-Girlfriend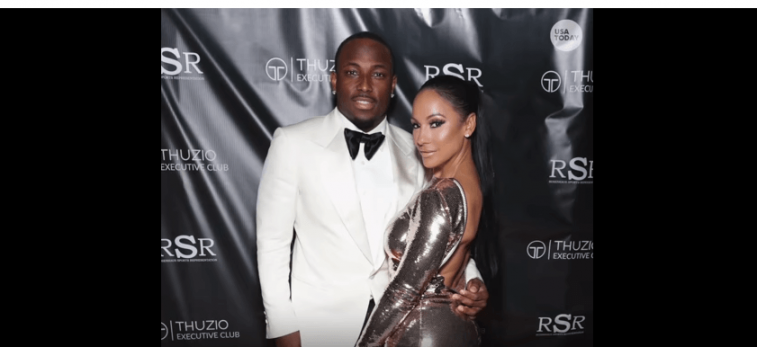 You may not have known the name Delicia Cordon until news broke recently that she was attacked in the home of her estranged ex, Buffalo Bills running back LeSean McCoy, but chances are you may have seen her a time or two before. Here's what we know about Cordon.
McCoy's former girlfriend made headlines on July 10, after it was reported that she was beaten and robbed during a home invasion at the athlete's Alpharetta, Georgia, house where she had been staying. McCoy has been trying to get her evicted from the home for quite some time and the two were set to go to court over the matter this month, however, the hearing was rescheduled for Aug. 14.
In a newly released 911 call, Cordon said that she thinks McCoy may have orchestrated the attack against her telling the operator, "My boyfriend who I feel like did this, who set me up, is going to see us on the cameras outside. We're breaking up and he wants all his jewelry back … oh my God."
A friend of Cordon's also blamed Shady for the beating in an Instagram post writing, "I can't believe you did this to my best friend! We didn't say anything about how you beat your dog 'Henny' into kidney failure. Let's not talk about all the times my best friend had to stop you from VICIOUSLY beating your son for small things like peeing in the bed." The post was later deleted
McCoy has vehemently denied the allegations, calling them "baseless" and "completely false."
— Lesean McCoy (@CutonDime25) July 10, 2018
The running back and Cordon started dating in 2016. Before they met, the Norfolk, Virginia, native was in a relationship with Micheal Vick's brother, Marcus Vick, who she has two children with.
Vick and Cordon got together in 2007 and she talked about their relationship in a 2011 interview. "I knew of Marcus from us both being from the same area code but I actually met him when I moved to Miami & he lived there while playing on the Dolphins," she said. "I would always see him out & about. He would always try to get my [number] but I would never give it to him lol! I finally gave him my AIM (Back in the AIM days lol) We were best friends at first, just mad cool. Marcus was nothing like the media made him out to be. So then one thing led to another & I knew it was meant!" The two broke up in 2014.
She also reportedly used to date NBA star Dwyane Wade.
Cordon is a model, fashion designer, and actress. Her IMDb page notes that she's been in the films Ladies Night Out, and Days of Wrath. You may have also seen her in a few music videos for Pharrell, Twista, and John Legend as well as Kanye West's "Home Coming"  and Ludacris' "Money Maker."
Cordon launched her own fashion collection, De Cordon, in 2011. According to her website, the goal of her designs is "to make women stand out in front of a whole crowd, to be an automatic eye catcher where ever she goes!"