Who Is Drew Lock's Girlfriend and Who Did He Used to Date?
Drew Lock has recently been a revelation at quarterback for the Denver Broncos. He's replaced starter Joe Flacco and might be the passer to finally lead the team out of mediocrity. As Lock has played more, fans wonder about his personal life, who Lock is dating, and if he has a girlfriend.
Drew Lock's NFL career so far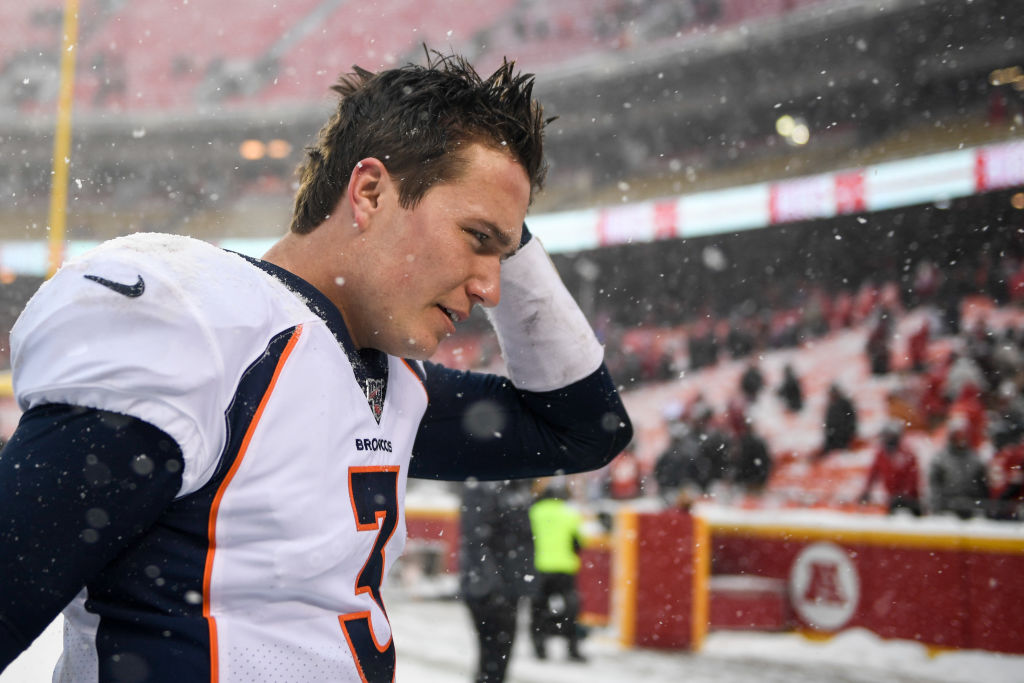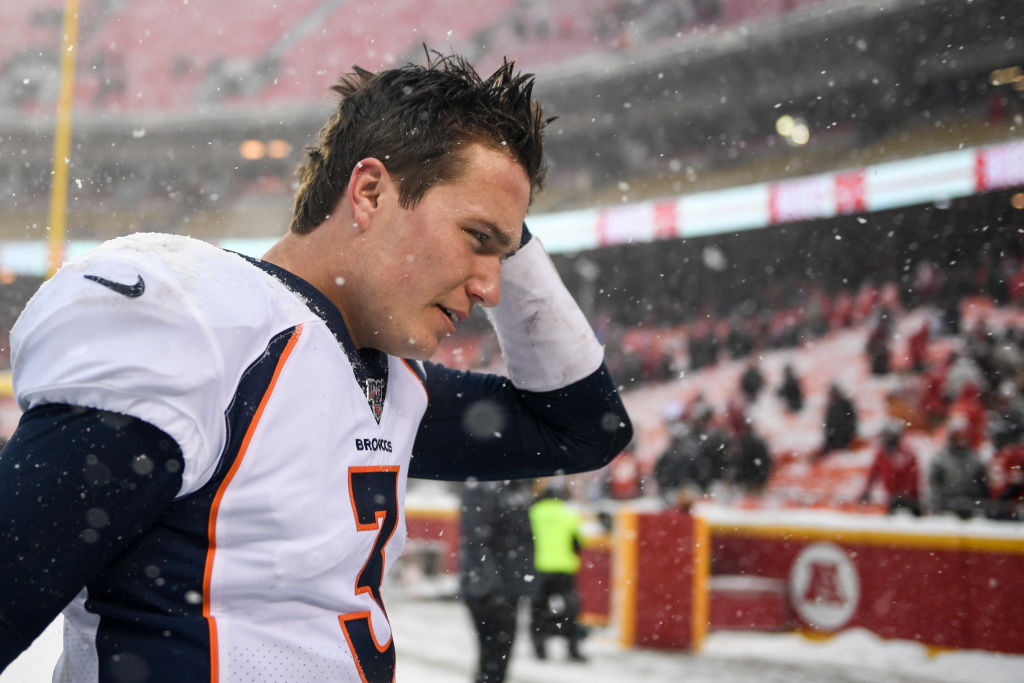 The Denver Broncos chose Lock with the 42nd overall pick in the 2019 NFL Draft. He went after several notable quarterbacks including Duke's Daniel Jones and Ohio State's Dwayne Haskins. Lock did not take long to make headlines in the league, holding out in the 2019 preseason.
He also faced controversy manufactured by Flacco when the veteran quarterback claimed it wasn't his job to mentor Lock. Lock injured his thumb prior to the season and was put on injured reserve until November 30. He's started two games since, and the early returns look very good: 
Two games played
Win-loss record of 2-0
Completed 72.7% of his passes
443 passing yards
8.1 yards per attempt
Five touchdowns
Two interceptions
40 completions on 55 attempts
Quarterback rating of 111.4
The Broncos have had issues at quarterback since Peyton Manning's retirement. They have yet to find consistent play at the position after going through multiple quarterbacks like Paxton Lynch and Case Keenum.
Lock gives them hope that they may have found their man. As his popularity surges, he's bound to draw more attention for his off the field exploits as well. Here's who he's currently dating.
Who is Drew Lock's girlfriend?
According to Total Pro Sports, Lock's girlfriend is Natalie Newman. The model has over 180,000 followers on Instagram. Not much else is known about Newman, though it looks like her relationship with Lock is relatively new.
Only eight weeks ago she posted a picture of her and Lock on Instagram with the caption "Your newest Broncos fan." However, the QB's prior girlfriend has raised some eyebrows with Broncos fans. 
Who did Lock used to date? 
Broncos fans are known for being passionate. Part of this involves their intense rivalries with several teams. One of those rivalries is with their AFC West division-mates, the Kansas City Chiefs. 
What does this have to do with who Drew Lock dated? Prior to Newman, Lock was involved with Gracie Hunt. If this name sounds familiar, that's because she's part of the famous Hunt family that founded and owns the Kansas City Chiefs. 
In September 2019, Gracie did an Instagram Q&A, according to SportsGossip. One follower asked her if she'd ever dated an NFL player. "The beautiful daughter of Chiefs owner Clark Hunt admitted that she has," reports the website. "Thanks to a tipster, we now know she once dated Broncos rookie quarterback and Kansas City native, Drew Lock."
It may come as a shock to some Broncos fans that Lock would date a member of the "enemy." But if Lock continues the torrid pace he's on after his first two starts, it's hard to imagine Broncos fans will care who he dates as long as he keeps playing great.