Who is Jack Coan, the San Antonio Brahmas QB in the XFL?
There are a lot of familiar names and faces in the new XFL. Most of the players you know are because of their NFL careers, but one name college football fans will know well is the starting quarterback of the San Antonio Brahmas, Jack Coan. The first-year franchise's QB was in college for five years and played for two different schools before going undrafted in 2022. Here is what you need to know about the question, who is Jack Coan?
Who is Jack Coan?
San Antonio Brahmas QB Jack Coan is a name that college football fans will be familiar with.
The 6-foot-3 signal-caller played his high school football at Sayville High School in Suffolk County, Long Island. The Golden Flashes' signal-caller set a Long Island record for career passing yards (9,787) and was rated a three-star recruit by most recruiting services before choosing to go to Wisconsin, according to UWBadgers.com.
With the Badgers, Coan sat for the 2017 and 2018 seasons behind QB Alex Hornibrook. The New York native finally got his chance to start in 2019, leading Wisconsin to a 10-4 record and a Rose Bowl appearance.
Heading into his senior season in the Big 10, Coan suffered a foot injury that knocked him out for the entire 2020 season. That year, QB Graham Mertz took over and played well enough to hold onto the job for 2021.
This led Coan to transfer to Notre Dame, and as a grad student transfer, he started for the Fighting Irish in the 2021 college football season.
In head coach Brian Kelly's last season in South Bend, Coan led the team to an 11-2 record and a Fiesta Bowl appearance. That season, the QB threw for 3,150 yards with a 65.5% completion rate, 25 touchdowns, and seven interceptions.
Despite improvement in his final college season, Coan went undrafted in the 2022 NFL Draft. He signed with the Indianapolis Colts as a free agent, but the team waived him at the end of training camp.
In November 2022, the San Antonio Brahmas of the XFL signed him following the draft, and the QB beat out Jawon Pass and Reid Sinnett to become the starter for coach Hines Ward's team.
Can Jack Coan be an NFL QB?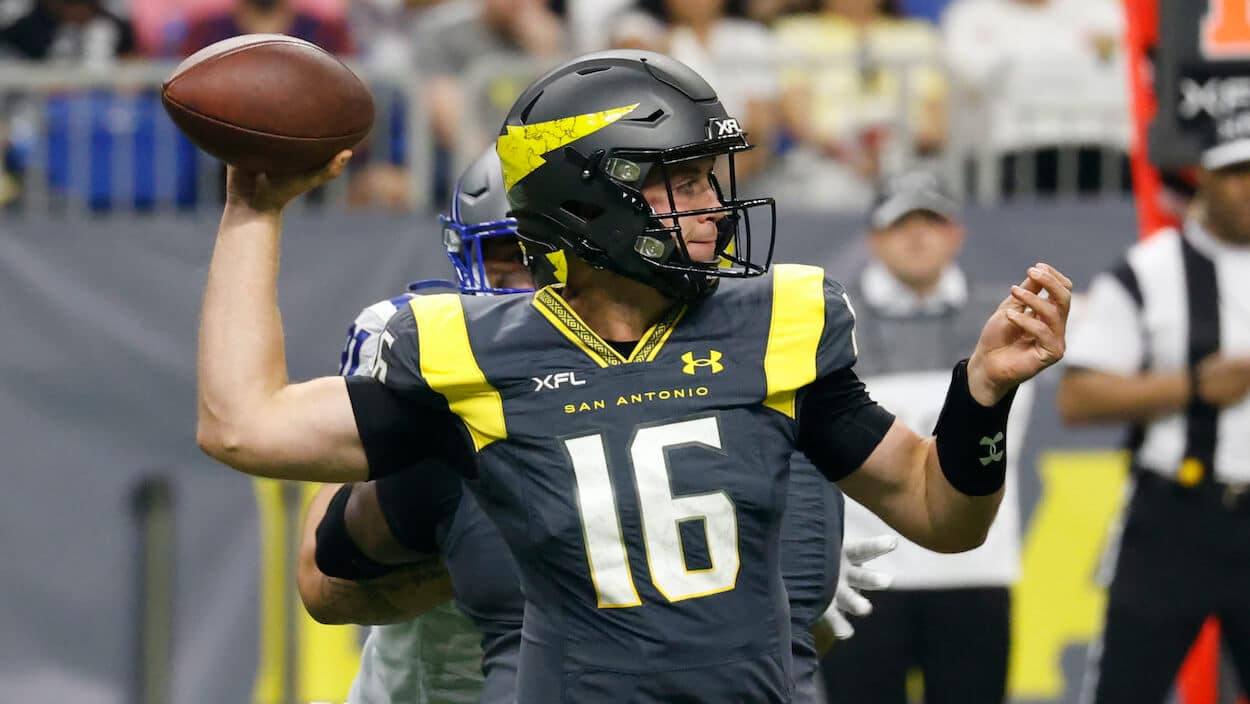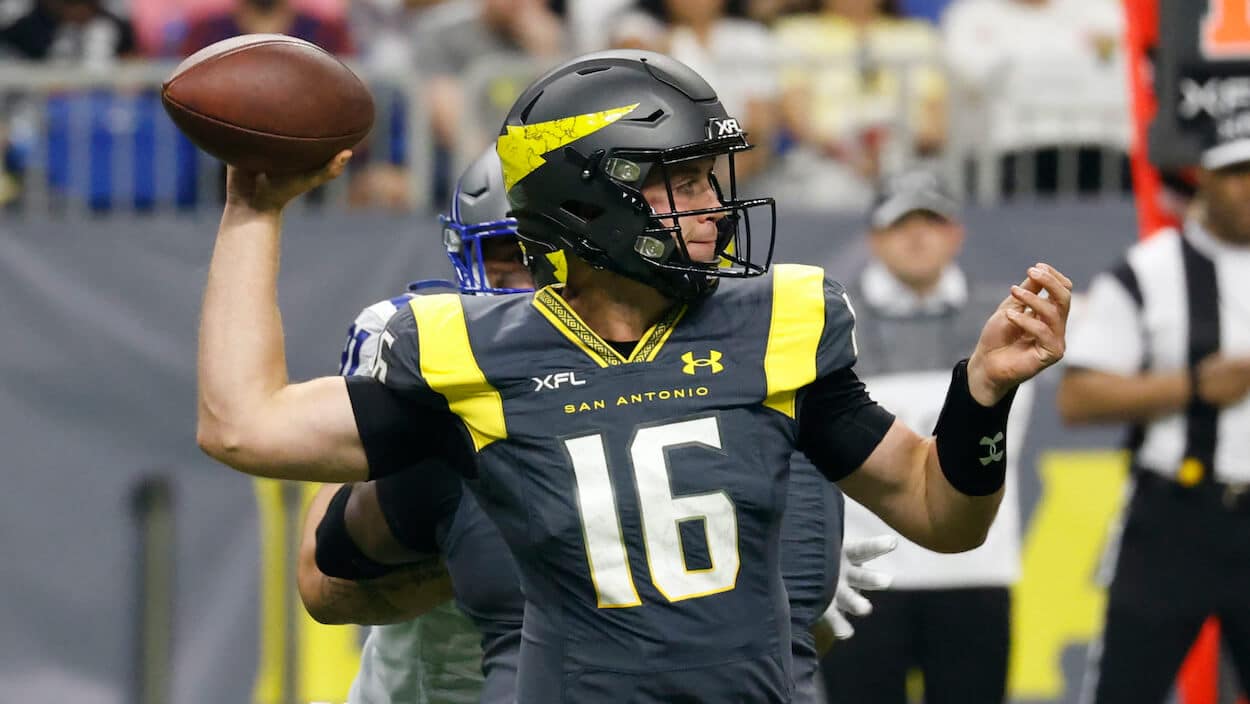 As a professional quarterback, there is a lot to like about Jack Coan. He has the size, stature, and arm strength to be an NFL signal-caller. However, he has some weaknesses when it comes to accuracy and touch that hindered him in the draft process.
He is also a pure pocket passer who is trying to make it in the NFL in an era where running quarterbacks are dominating the league.
Coan almost got a chance this season in the NFL, trying out for the Las Vegas Raiders in October.
Now, the QB is in the XFL and getting a chance to once again showcase his talents for the league. In Week 1 of the 2023 XFL season, Coan was 25-of-35 for 207 yards with a touchdown and an interception against the St. Louis Battlehawks.
Hines Ward's team built 15-3 with less than three minutes to go before Battlehawks QB AJ McCarron took over. St. Louis scored a touchdown, went for a three-point conversion, then converted a 4th-and-15 for a de facto onside kick before scoring the game-winning touchdown.
The Battlehawks took the game 18-15 without Jack Coan getting another chance to touch the ball, as is the way in the exciting new XFL.