Kara Lawson has been in the news lately after Duke hired her to be the head coach of its women's college basketball team. What makes the hire even more significant is that she is the first Black head coach in program history. So, with Lawson's name being all over social media ever since the news broke, who is she and how did she get to where she is now?
Kara Lawson was a solid basketball player in college and in the WNBA
Lawson played at Tennessee in college from 1999 to 2003 under the Hall of Fame coach Pat Summitt. ESPN reports that she helped lead the team to the national championship game in 2000 and 2003, where they lost to UConn both times.
She then went to the Detroit Shock with the fifth overall pick in the 2003 WNBA draft. However, she actually ended up playing for the Sacramento Monarchs for a good portion of her career. Lawson averaged 7.7 and 8.6 points per game for the Monarchs from 2003 through 2006 and helped lead them to a WNBA championship in 2005.
However, she had a couple of excellent seasons in 2007 and 2008. Lawson earned an All-Star selection in 2007 as she averaged 11 points per game. She then averaged 12.2 points per game in 2008. Her last season with the Monarchs was in 2009, and she then played for the Connecticut Sun from 2010 through 2013. She only played in nine games in 2013, but Lawson averaged 10.4 points per game in 2011 and 15.1 in 2012.
Lawson then played the last two seasons of her career with the Washington Mystics. She averaged 9.6 points per game in her final season in 2015. For her career, Lawson averaged 9.8 points per game. She was also a member of Team USA when they won Gold at the 2008 Summer Olympics.
Lawson worked at ESPN and with the Boston Celtics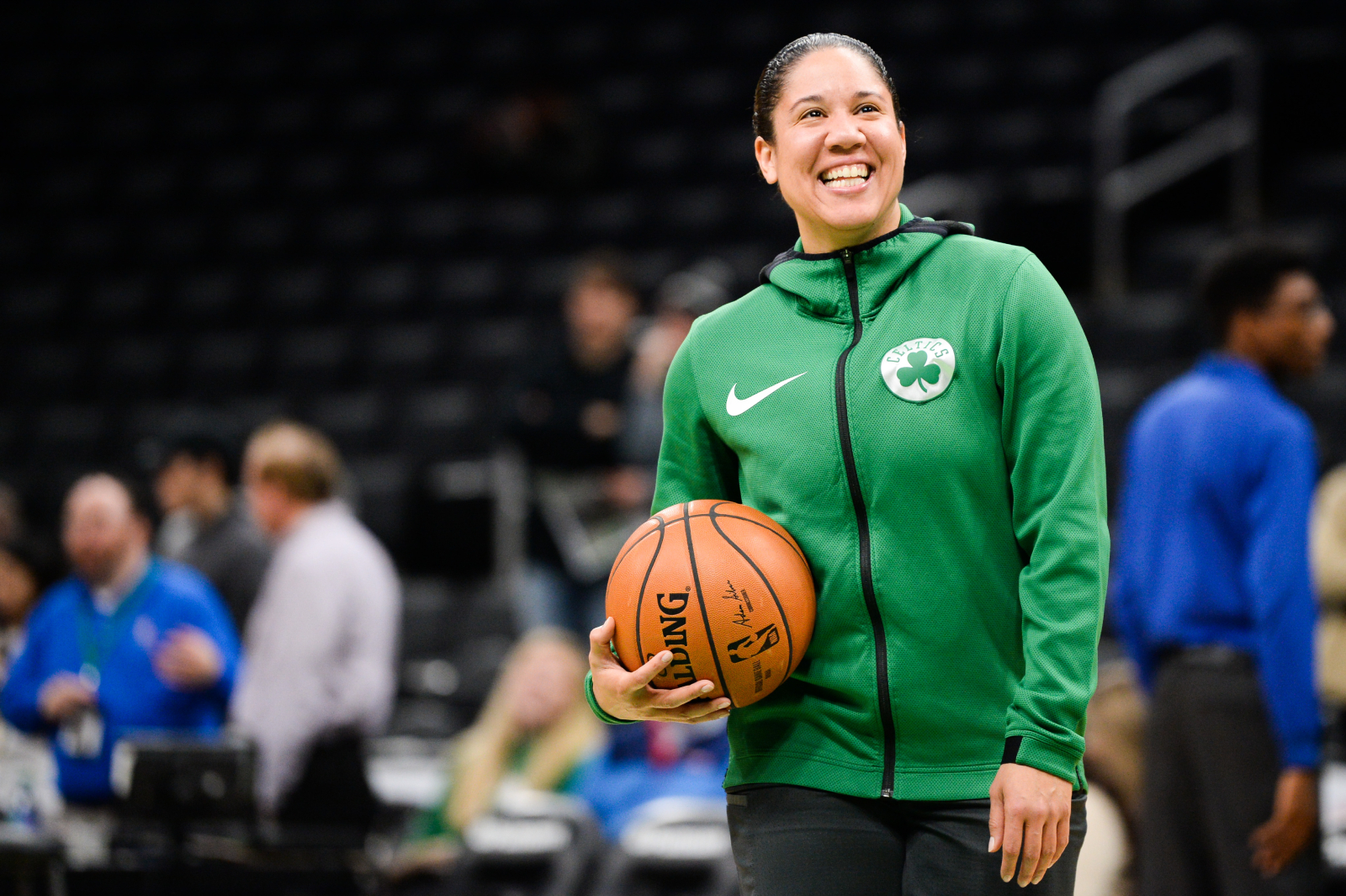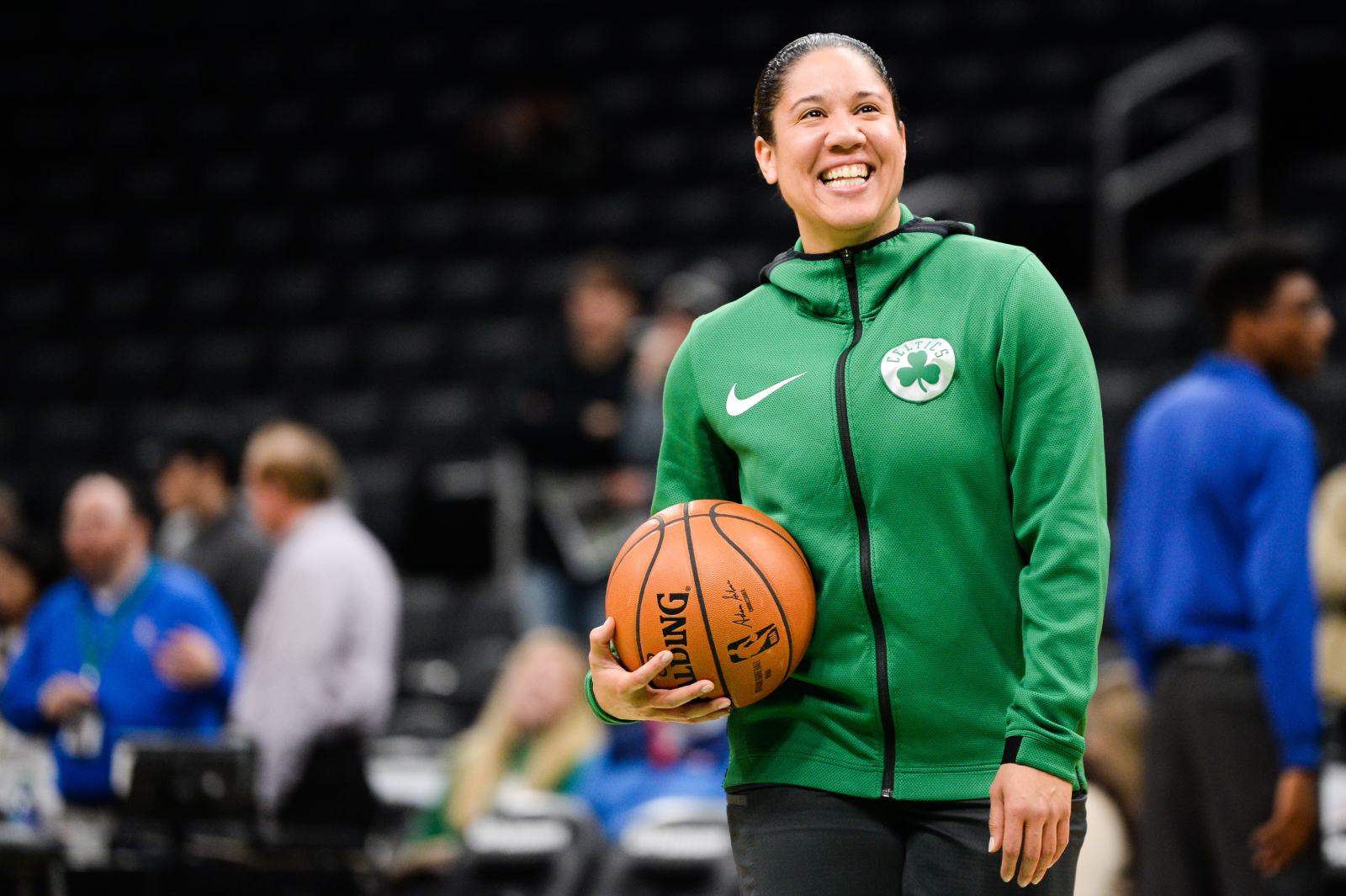 After her playing career, Lawson was an analyst for the Washington Wizards, and also broadcasted games for ESPN radio, according to Duke's announcement.
Lawson was also a game and studio analyst for men's and women's college basketball coverage, and coverage of the NBA, for ESPN. IN 2007, she became the first female analyst for a nationally-televised NBA game. 
She also made history when she became the first female coach in the history of the Boston Celtics as she has been an assistant coach for the team this season.
The Celtics were 43-21 before the NBA suspended its season due to COVID-19. 
Lawson's careers as a player, TV personality, and a coach, have ultimately helped her secure her new gig at Duke.
Duke hired her to be the new head coach of its women's basketball team
Duke announced on Saturday, July 11, that Lawson is the school's new head women's basketball coach. She is the fifth head coach in program history.
"Well, it is a dream come true for me," Lawson said, according to Duke. "I have wanted to be a coach since I was a kid. To have an opportunity to lead a group of young women at a prestigious university like Duke – I have run out of words; it is unbelievable and very exciting. … It wasn't a decision based on emotion, but there was a lot of emotion involved in it because of how excited I am and how ready I am to get started and to work with the players."
Lawson has coached NBA star Jayson Tatum on the Celtics, and Tatum previously played for Duke in college. He tweeted, "Congrats [Kara Lawson] welcome to the family!!" 
She replaces Joanne McCallie, who had been there for 13 seasons, according to ESPN. Duke went to the NCAA Tournament 10 times under her but did not finish among the ACC's top three teams in four of the past seven regular seasons.
Lawson has already made history as a TV analyst, and as a coach for the Celtics. Now, she is making history again by becoming the first-ever Black coach of the Duke women's basketball team.
Stats courtesy of Basketball Reference