Who Is Michele Roberts of the NBPA?
As the NBA tries to get its players back on the court, Michele Roberts', the executive director of the National Basketball Players Association, name has been in the news. She has led the NBPA since 2014 and is maybe one of the most important people in sports. However, if you do not pay much attention to the Collective Bargaining Agreement negotiations, you might not know much about her. So, here is what you need to know about Michele Roberts.
Michele Roberts' path to the NBPA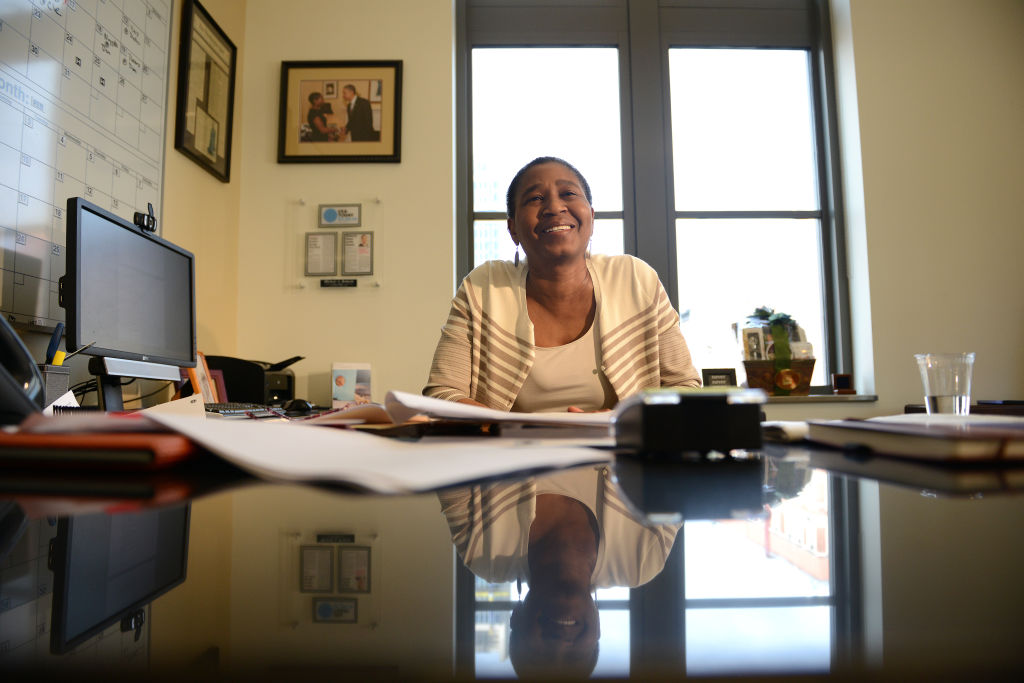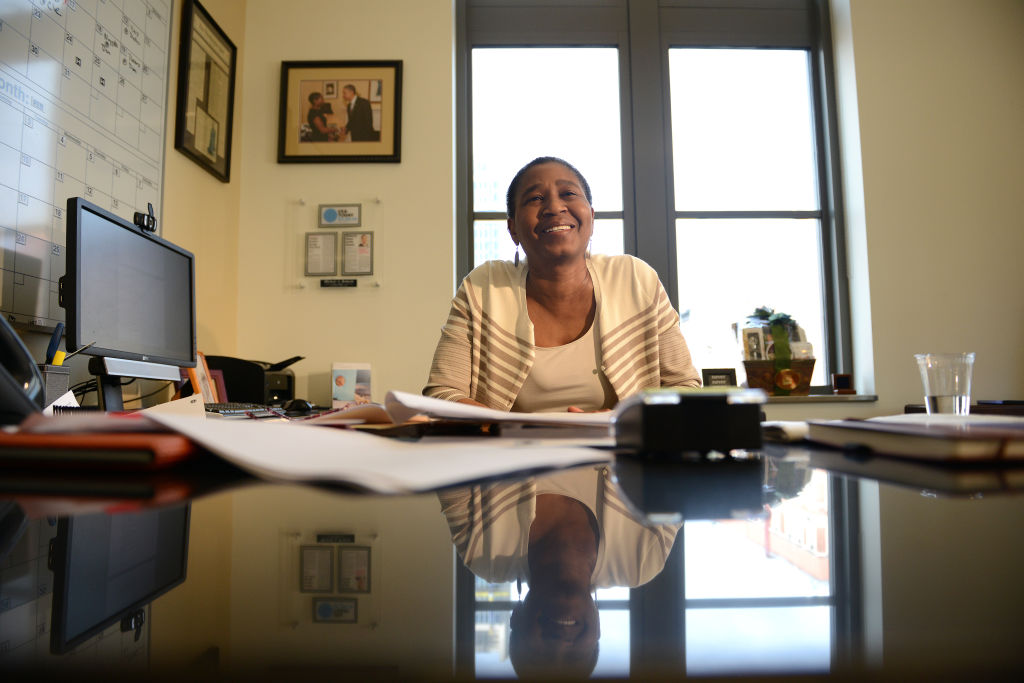 In 2014, Michele Roberts became the executive director of the NBPA. She became the first woman to lead a North American men's pro sports union, according to The Washington Post.
"Let's be clear: I'm sure there were people that noticed I was a girl," Roberts said in 2014, according to The Washington Post. "Having said that, I frankly wanted to address that question up front whenever I spoke with any of the members of the executive committee and the union. My sense was, the only thing people cared about was my resolve."

Michele Roberts
Before joining the NBPA, Roberts received an undergrad degree from Wesleyan, according to The Washington Post. She then got a law degree from the University of California before becoming a public defender.
Roberts then continued to prove herself as an attorney and received a lot of praise for her work as a trial lawyer. She later joined Skadden, Arps, Slate, Meagher, and Flom, a firm that has done outside counsel for the NBA, The Washington Post reported. Then since 2014, she has been executive director of the NBPA as she is currently in her second contract.
Looking for a successor
In March, the NBPA Executive Committee announced that it was beginning a search for Roberts' successor.
"For the past six years, I have greatly enjoyed and continue to enjoy leading the NBPA and am proud of all we have been able to accomplish," Roberts said, according to NBA.com. "When I agreed to a second contract as Executive Director, I made clear that I would not be seeking a third. The Executive Committee and I are committed to making certain my successor is thoroughly prepared to assume the position upon my departure from the NBPA and continue its sustained path for growth."
Since joining the NBPA in 2014, Roberts has helped implement new programs for players. The programs are designed to meet the needs of NBA players during and after their careers, according to NBA.com. She also helped lead the NBPA through successful negotiations for a Collective Bargaining Agreement.
However, earlier this month, the NBPA temporarily suspended its search for Roberts' successor. This is until there is more certainty around the NBA season amid the COVID-19 pandemic, according to Yahoo Sports. She has two years remaining on her current contract. 
Roberts said the players need certainty
Throughout the COVID-19 pandemic, Roberts has been leading the NBPA as the season has been suspended. 
This week, ESPN reported that Roberts has conducted team-by-team virtual calls with players this week. She said that the players "really want to play."
"It's time. It's time," Roberts said to ESPN. "It's been two and a half months of, 'What if?' My players need some level of certainty. I think everybody does."
ESPN also reported in the article that if the 2019-20 NBA season resumes, that it will most likely happen in late July and at Disney's ESPN Wide World of Sports. 
It is unclear whether the NBA will get to finish its 2019-20 season. However, Michele Roberts has already done what seems like an excellent job as executive director of the NBPA. This could just be her toughest challenge yet. Roberts told ESPN that she plans to speak with players on all 30 teams this next week. She said that she has also been encouraging the league to give as much detail as it can now, according to ESPN.
Hopefully, something can ultimately get figured out so the NBA can crown a champion this summer.