Who Is to Blame For the New York Jets' Woes in 2014?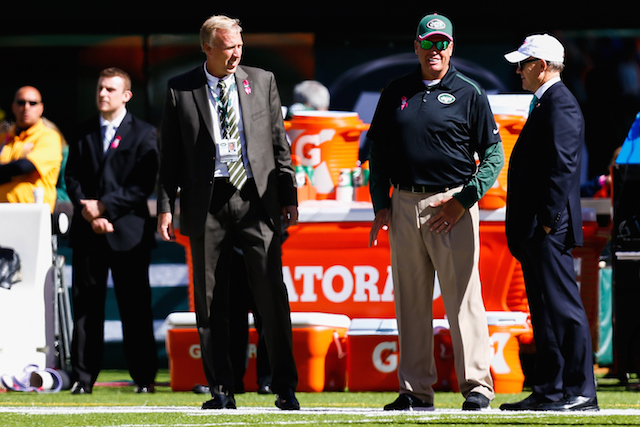 The New York Jets have been painfully bad in 2014. With a 1-5 record and practically zero indication that things can turn around anytime in the near future, head coach Rex Ryan could be fired any day. But is he really the man who should take the blame for the Jets' woes in 2014?
Although he was fired following the 2012 season, former General Manager Mike Tannebaum played a major role in constructing the Jets' current roster, for better or worse. Current GM John Idzik has yet to have the kind of roster-building success he had as a member of the Seattle Seahawks' personnel staff. This past offseason, he sat idly on a heap of salary cap space without making a serious attempt to sign any major impact players outside of Eric Decker.
Ryan is in his sixth season as the head coach of the Jets and hasn't led the team to a winning season since 2010. He continues to build strong defenses, but he has yet to build an offensive unit that strikes fear into any opponents. So who should take the blame for the Jets' dreadful start to the 2014 season? Here is a look at the three men who have had the biggest impact on the current New York Jets roster.
All statistics are courtesy of Pro Football Reference.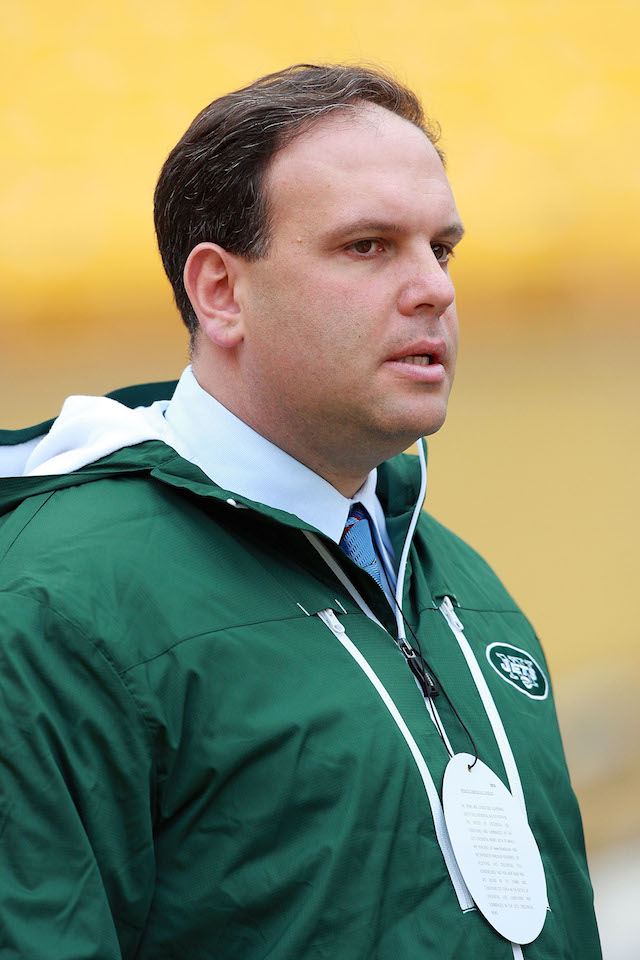 Mike Tannenbaum
Sure, it's easy to knock the guy who isn't a part of the team anymore, but in this case, Tannenbaum has earned the criticism. He had a tendency to overvalue players and made moves that would eventually cripple the Jets' overall roster depth. Tannenbaum did draft D'Brickashaw Ferguson and Nick Mangold, both of whom are among the best at their positions in the league, but overall, his draft classes lacked both top-end quality and overall depth.
He will also be remembered for the extension he signed Mark Sanchez to and the trade he completed for Tim Tebow — both moves are now a part of the punch line of several jokes. His misses in the draft, combined with poor free agent expenditures, killed the overall depth of the Jets' roster, something that the team is still feeling the effects of today.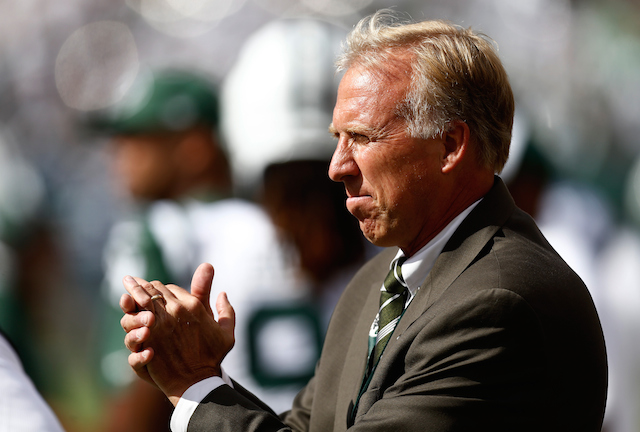 John Idzik
Idzik came to New York after a successful run in Seattle, helping to build the Seahawks team that would go on to win Super Bowl XLVIII. The Jets GM is responsible for drafting current Jets starting quarterback Geno Smith in the second round of the 2013 NFL Draft. Smith, as you may or may not know, has been a disappointment up to this point. In Idzik's defense, his two draft classes in New York have yielded some impact players in Sheldon Richardson, Dee Milliner, Brian Winters, Jace Amaro, and Calvin Pryor.
Outside of Smith, the biggest knock on Idzik in his short time in New York is the fact that he had roughly $30 million to spend in free agency in 2014 and didn't bring in any really impactful free agents. He spent big money on Eric Decker, a wide receiver who in 2014 is proving that his big numbers in 2012 and 2013 were a product of playing with Peyton Manning. Idzik also brought in running back Chris Johnson, who has been a disappointment thus far, and quarterback Michael Vick, who has been the team's backup all season. Idzik failed to address depth issues on both sides of the ball, and lack of salary cap space is not to blame.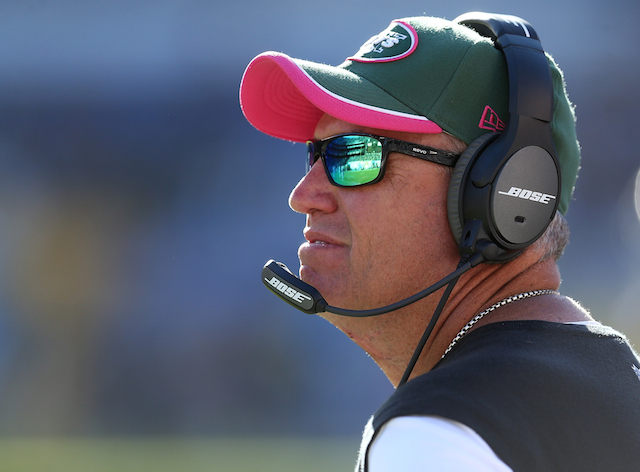 Rex Ryan
Ryan's career record as head coach of the Jets is 43-43. He got off to a hot start in New York, reaching the AFC Championship game in both of his first two seasons. Since then, the Jets haven't had a winning season. Ryan has consistently built a strong defense but has never quite figured things out on the offensive side of the ball. At the end of the day, Ryan is responsible for the on-field performance of the whole team.
The colorful coach is said to have a great relationship with his players, but it appears that no matter whom he brings in as his offensive coordinator, the Jets struggle offensively. After their Week 6 loss to the Denver Broncos, the Jets rank 30th in total offense per game and sixth in total defense per game. This season will likely be Ryan's last in New York, and those stats do a pretty good job of summing up the Rex Ryan era of the New York Jets.