Who Vegas Is Picking to Win the 2017 NBA MVP Award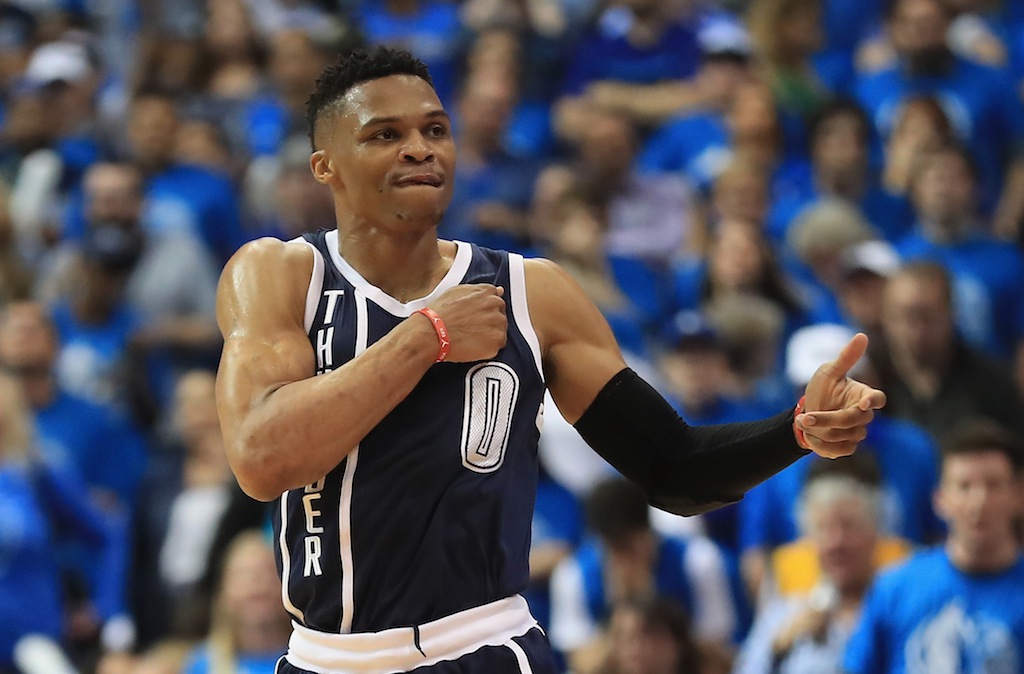 The talent in the NBA is undeniable. As we've seen throughout this season, on a given night, any number of entertaining players will produce the sort of highlight-filled performance that leaves the rest of us speechless for days. Buckets will be dropped in bunches, no-look dimes will be dished out when we least expect it, and high-scoring affairs will become the norm. This is truly an exciting time to be a basketball fan.
Although it sometimes feels like only a few teams have a legit shot of winning the championship, the reality is that, in a league filled with stars, the competition is actually much tighter than folks realize. In fact, if anything, we see just how valuable some of these individuals are to their team's success. Unfortunately, in the end, only one of these players can be the most valuable.
There's still plenty of games left to be played in the 2016–17 season. However, based on what's transpired so far this year, here's a look at who Vegas predicts will come away with the NBA's MVP award.
10. Damian Lillard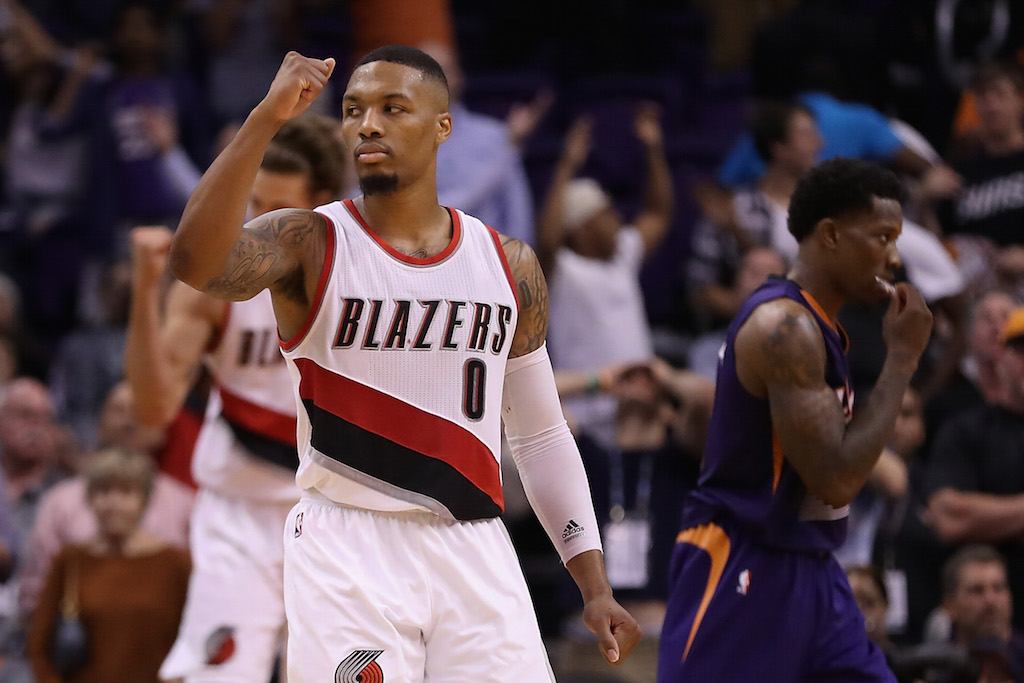 Odds: +6600
The Portland Trail Blazers need Damian Lillard to be at his best this season. Fortunately for them, he's been nothing short of outstanding. The All-Star guard is shooting 44.8% from the field, averaging 6.1 assists per game, and dropping 26.1 points a night (currently tied for No. 7 in the NBA). It's still too early to know if Portland is destined for the postseason. But one thing is certain, without Dame, this club wouldn't stand a chance.
8. (tie) DeMar DeRozan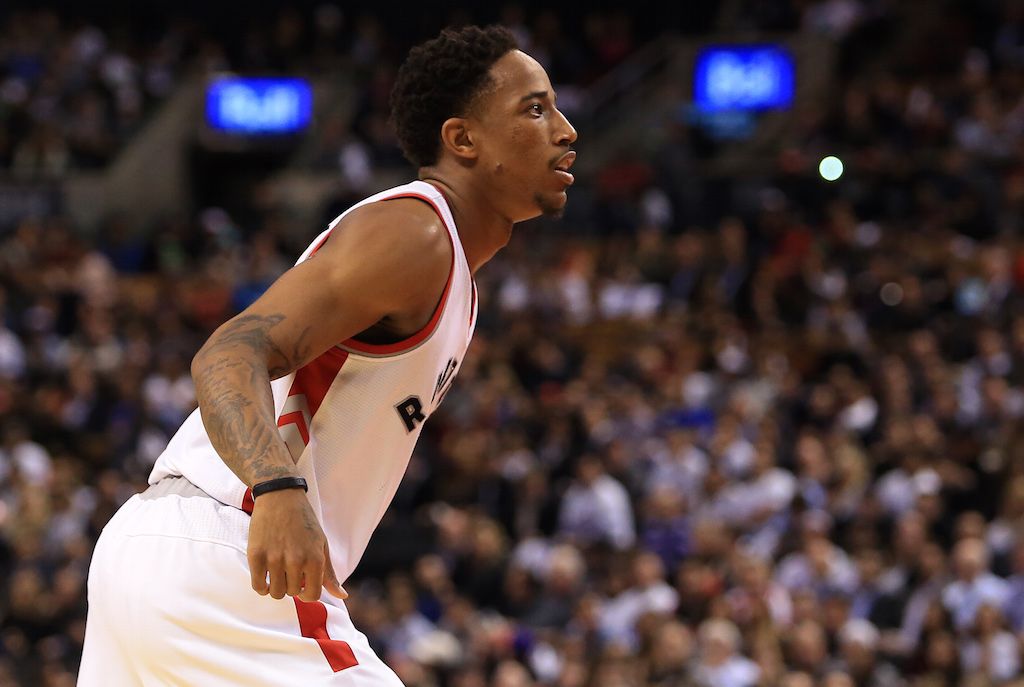 Odds: +5000
If you're going to sign a ridiculously expensive contract in the offseason, then you better be prepared to back it up on the court. DeMar DeRozan understands this, and that's exactly what he's doing in 2016–17. The All-Star shooting guard is tied for fourth in the NBA in scoring at 28.2 points per game, and is having the best rebounding season of his career, pulling down 5.4 boards per night. More importantly, the Toronto Raptors are 25-13, giving them the second-best record in the Eastern Conference. DeRozan probably won't take home the MVP award, but it'd be disrespectful not to even consider him.
8. (tie) Chris Paul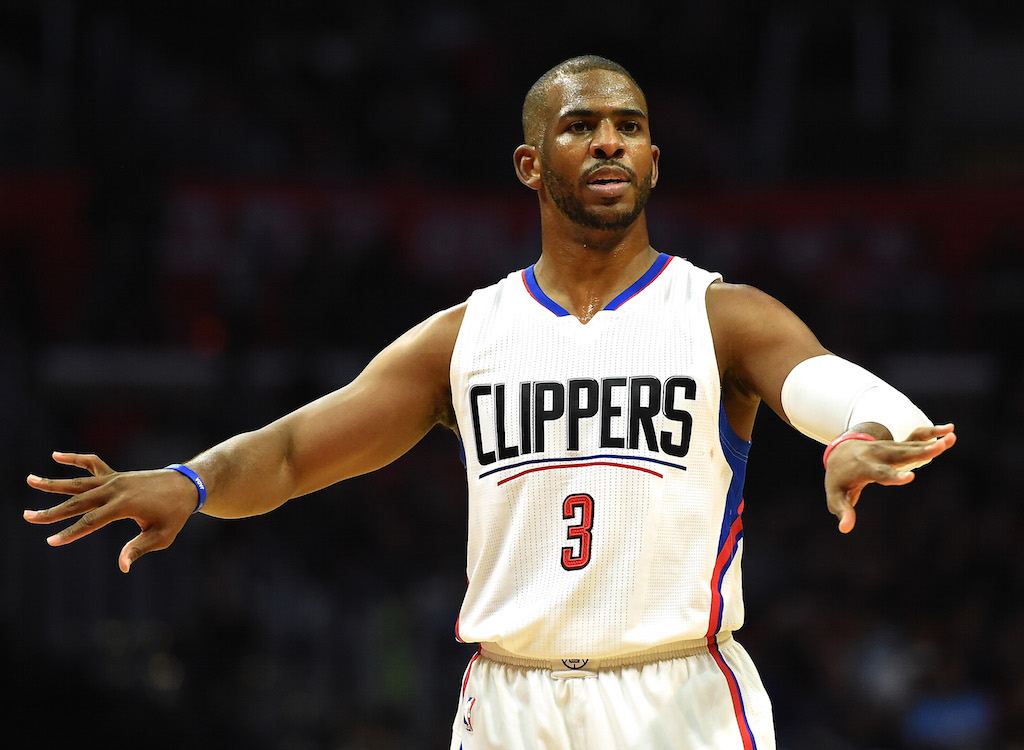 Odds: +5000
Chris Paul has the Los Angeles Clippers looking like one of the top teams in the NBA. In 34 games this season, the ultimate floor general is connecting on 39.3% of his three-point attempts, averaging 17.7 points and 9.7 assists per night, and leading the league in steals with 2.3 a game. As long as CP3 is at the helm, the Clips will remain legitimate contenders. You better believe that'll earn him a hefty pay raise.
7. Anthony Davis
Odds: +3000
Watching Anthony Davis impose his will on the opposition, it's hard to believe that the three-time All-Star is just 23 years old. But he is, and that should scare the rest of the NBA. This season, the Brow leads the league in blocks per game (2.5) and is second in scoring at 29.1 points a night. He's also pulling down a ridiculous 12.3 rebounds a game. The New Orleans Pelicans don't deserve a player of Davis's caliber. All they've done is waste it.
6. Stephen Curry
Odds: +2200
The two-time MVP hasn't looked his best this season, but that's hardly a knock against his talent. By anyone else's standards, Stephen Curry remains as cool as the other side of the pillow. The Baby-Faced Assassin has an effective field goal percentage of 57.6% and is currently averaging 24.7 points per game. A three-peat might not be in the cards for young Steph, but if the Dubs wind up winning the title this year, we suspect he'll get over it.
5. Kevin Durant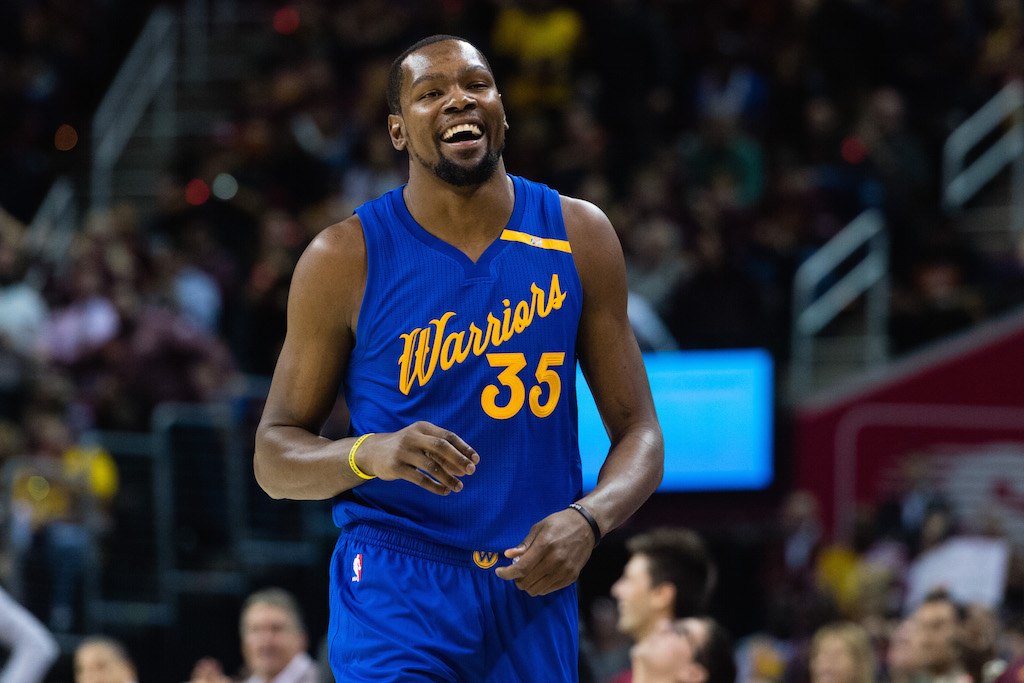 Odds: +1100
The addition of Kevin Durant has catapulted the Golden State Warriors' offense to new heights. Through his first 39 games in a Dubs uniform, KD leads the team in scoring with 26 points per game, is pulling down 8.7 rebounds per night, and is having the most efficient season of his career, as evidenced by his 58.9% effective field goal percentage. Of course, if he fails to win a title, it'll all have been for naught.
4. Kawhi Leonard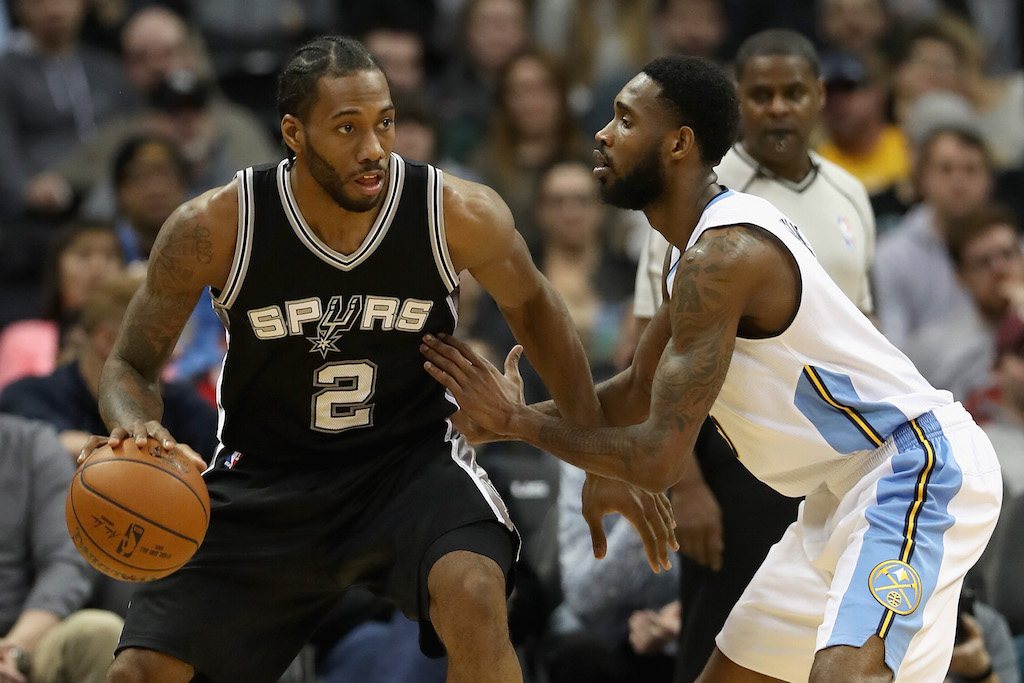 Odds: +900
Tim Duncan may be gone, but with Kawhi Leonard as the undisputed go-to player in San Antonio, the Spurs are in good hands. This year, the small forward with "claws" for hands is shooting over 40% from three-point range, dishing out 3.1 assists per game, and averaging a career-high 24.1 points per game. As long as the Spurs continue to challenge for Western Conference supremacy, Leonard will stay in the MVP conversation.
3. LeBron James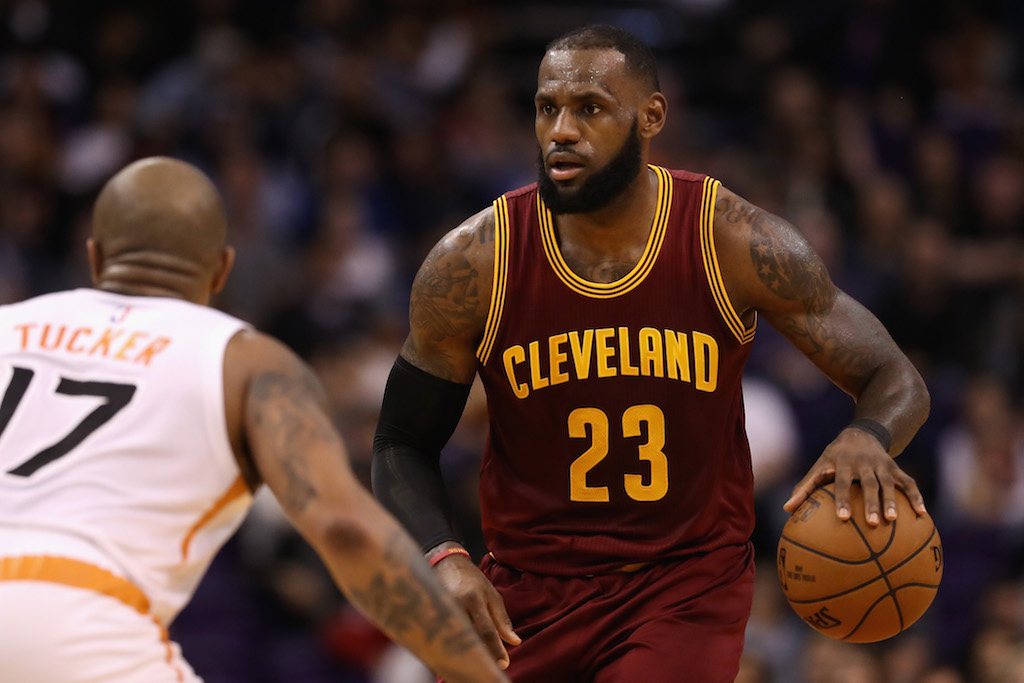 Odds: +550
One could make a strong case that LeBron James deserves to win the MVP award every season. This year is no different. The King leads the Cavaliers in scoring at 26.1 points per game, is averaging 7.9 rebounds and 8.1 assists per contest, and is managing to shoot over 38% from long range. LBJ is a freak of nature, one of the greatest players of all time, and until further notice, the best player in the National Basketball Association. A fifth MVP award is hardly out of the question.
2. James Harden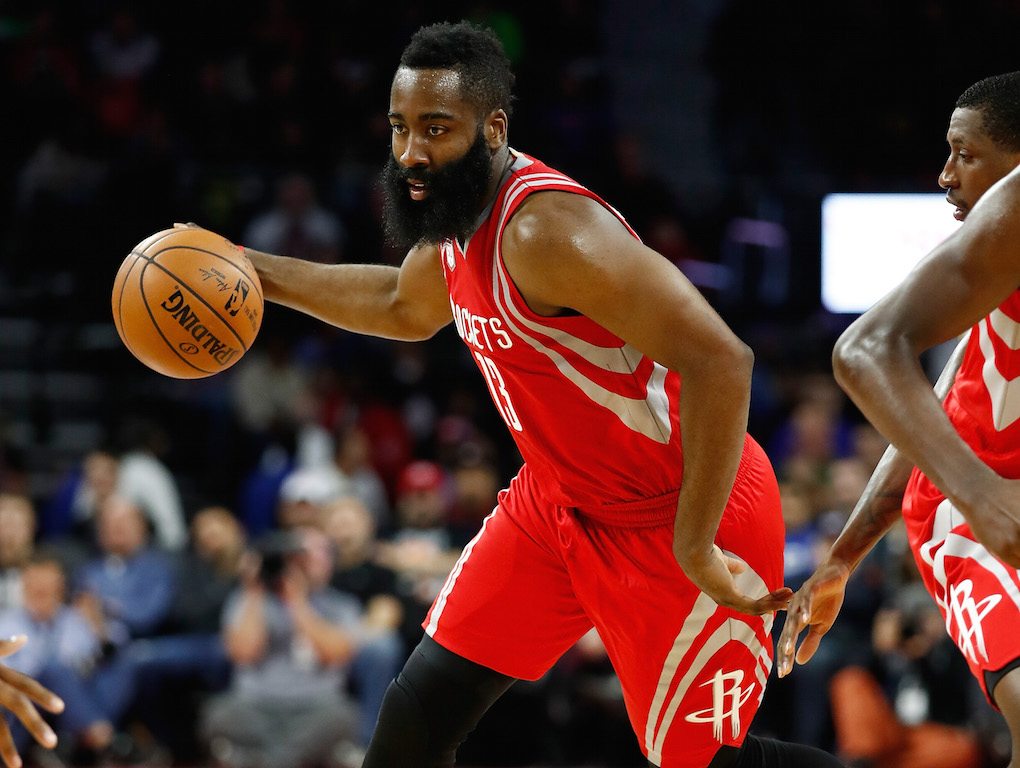 Odds: +160
This year, as the Houston Rockets' point guard, James Harden is playing arguably the best basketball of his career. The Beard is dropping a cool 28.6 points per game and has an effective field goal percentage of 52.5%. He also leads the NBA in assists, dishing out 11.8 dimes a night. The most impressive thing of all is that the Rockets are actually winning ball games; currently boasting the third-best record in the Western Conference at 31-10. If this doesn't make Harden worthy of the top individual honor in the game, we don't know what will.
1. Russell Westbrook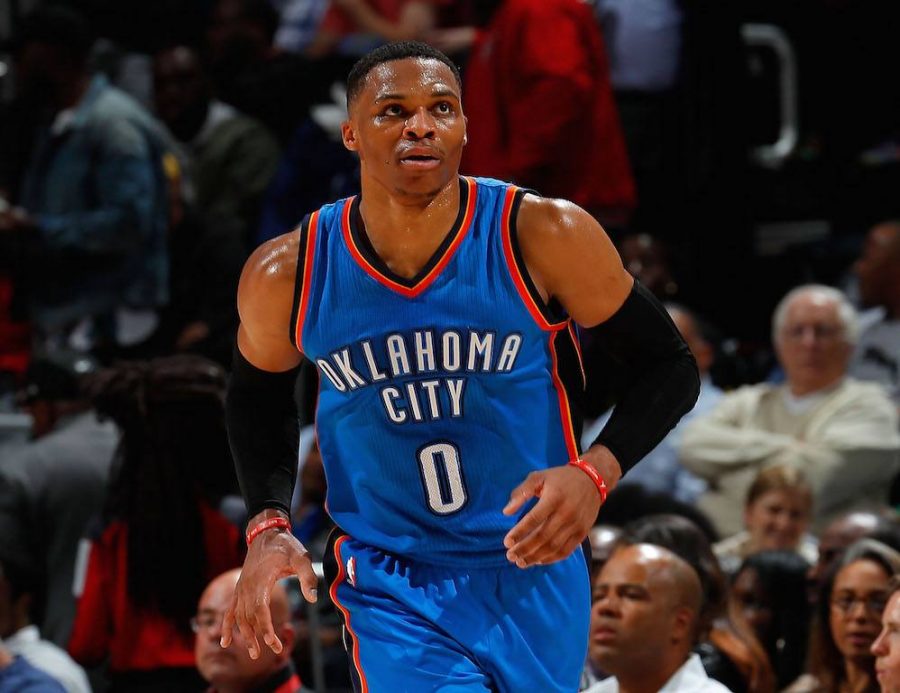 Odds: Even
The only reason Harden isn't running away with the MVP award is because Russell Westbrook is playing out of his freaking mind. Seriously, we've never seen anything like it. The Brodie is averaging 31.0 points (tops in the NBA), 10.7 rebounds, and 10.5 assists per night, and has somehow notched 18 triple-doubles through the first 40 games of the season. If he keeps it up, Westbrook might actually average a triple-double for the season. It's a shame we can't just give him the award right now.
Statistics courtesy of Basketball-Reference. Odds courtesy of Bovada via OddsShark.