Here's Who Vegas Is Picking to Win the Stanley Cup Final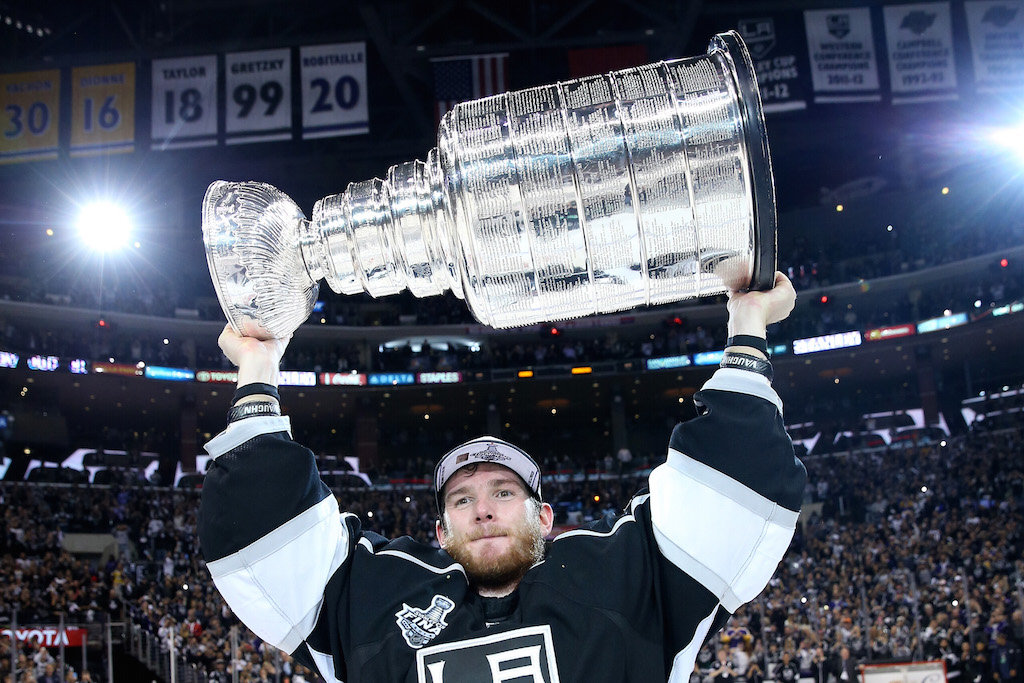 Something magical happens once the NHL trade deadline is in the rearview mirror. Every game becomes exponentially more important, and the quest for Lord Stanley's Mug becomes a more frequent topic of conversation. Of course, Vegas already began that convo and chose its top picks; the list is evolving as the season progresses to the Stanley Cup Playoffs.
Sure, any team can rise to the top by the time the playoff brackets trim down to two teams. This doesn't mean there isn't any fun in throwing down dough in March on games that won't occur until June. But we should point out that going solely on who Vegas picks without doing your homework probably won't win you any cheddar. Knowing a little bit about Vegas's top picks is beneficial for placing your bet.
Here is a look at who Vegas is choosing to win the Stanley Cup Final — and whether you should invest in those picks.
Consider passing on: Chicago Blackhawks (+550)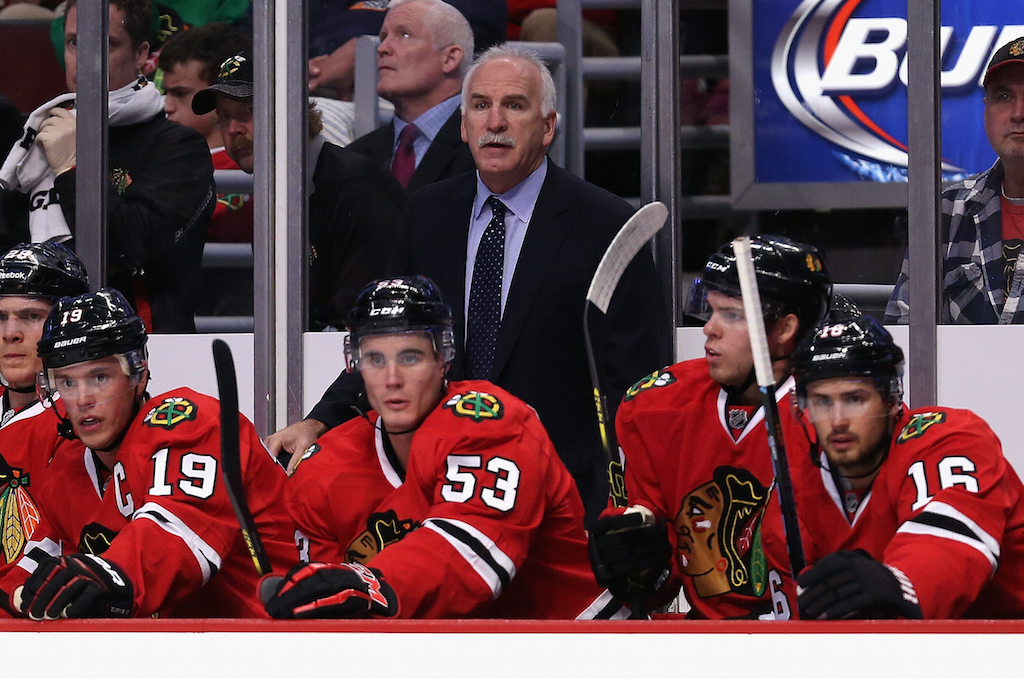 It's hard to fathom that the team that won three Stanley Cups in a six-year span isn't worth the money. But truth be told, this Chicago team just isn't built for a deep playoff run. While still a fast-paced team that doesn't give the opposition a lot of room to move, Chicago is currently ranked seventh in goals for and seventh in goals against. Not to mention they have one of the most ineffective power plays in the NHL.
They played a very playoff-like game right out of the All-Star break against the San Jose Sharks (the Sharks took that tilt 3-1 and kept Blackhawks big guns such as Patrick Kane and Artemi Panarin off the score sheet). Chicago also won five straight around the trade deadline–when they welcomed Johnny Oduya back to the team–and have remained within the top few slots in the Central Division in the latter part of the season. That might not be enough for a deep Cup run against the tougher Western Conference teams, particularly if they end up playing the Nashville Predators in the first round.
Again, this heavy favorite might look like it has some potential. But it's smarter not to put a wager on hearing "Chelsea Dagger" play during the Stanley Cup Final this year.
Consider passing on: New York Rangers (+1400)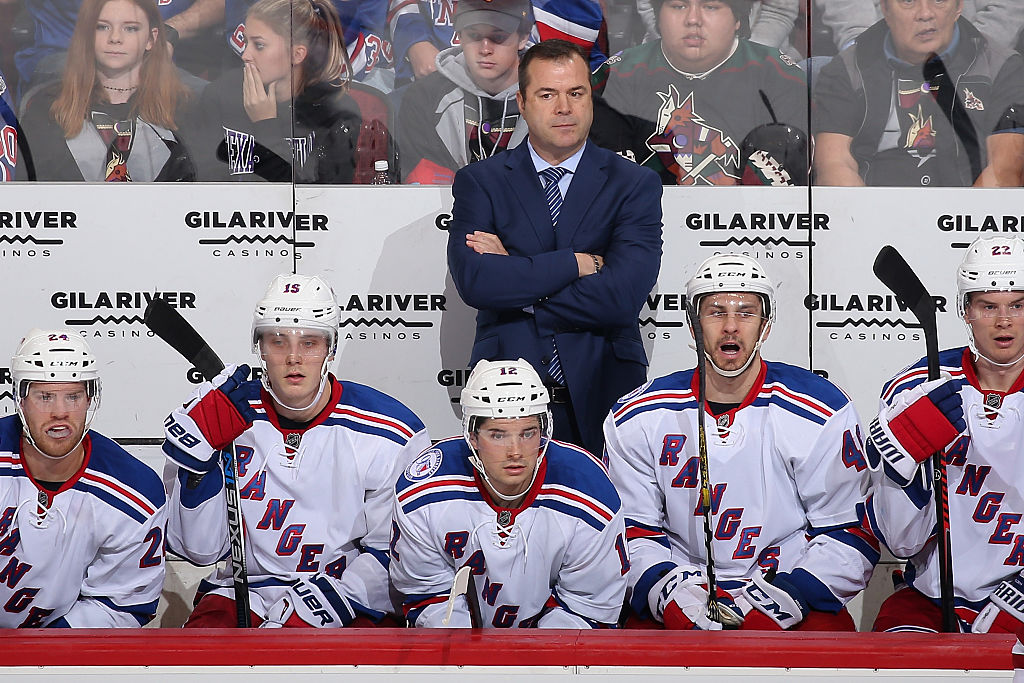 New York is typically a high pick at the halfway point of the season. But while they currently hold a playoff spot and are a high pick to wager on, you should keep in mind that they have some inconsistencies in their play.
While the Blueshirts have been a scoring machine for pretty much the entire season, starting goaltender and James Bond doppelgänger Henrik Ludqvist is having one of the streakiest stretches of his career. If how they came out of the All-Star break — a 5-5-0 on the month followed by a 6-4 loss to the Blue Jackets on January 31 — it could be another playoff run cut short for New York.
Think before placing your bet: Edmonton Oilers (+1400)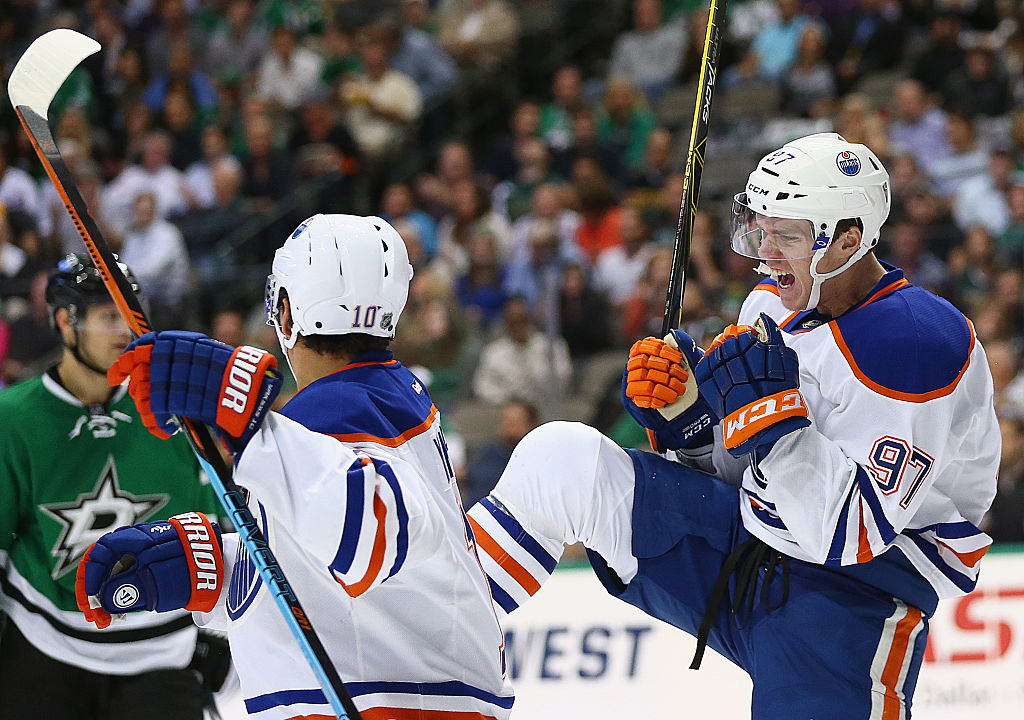 The Oilers have new tools around wunderkind Connor McDavid and traded the top step of the Pacific Division ladder with San Jose for most of the first half of the season. They came down to earth a bit before the All-Star Game, and only won about half of their games in the month of February. Edmonton is still among the most solid of the Western Conference squads. Just do a major gut check before putting all your money on them.
Favorite further down the board: San Jose Sharks (+1000)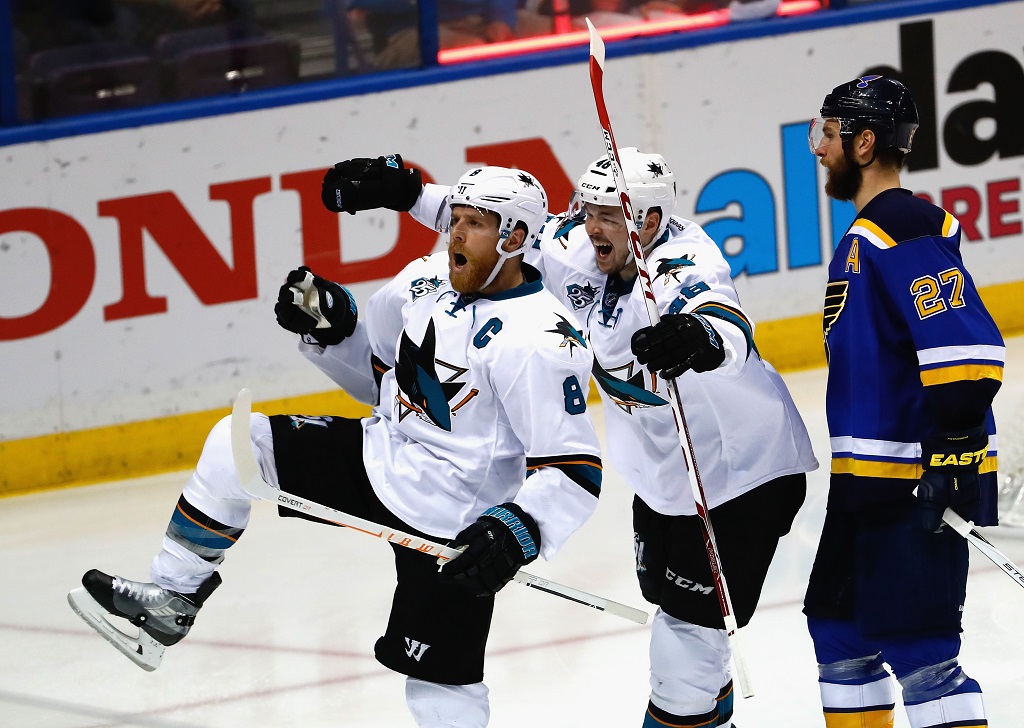 Team Teal has the potential to win the Western Conference again. This year's team is arguably deeper than the one that fell to the Penguins in six games in their first ever Stanley Cup Final appearance.
Their forward assault is a mix of record-chasing veterans (Joe Thornton and Patrick Marleau) and impressive young blood (Kevin Labanc and Timo Meier). Netminder Martin Jones has stood tall in his second campaign starting between the pipes. For the first time in many years, the blue line has found continuity. (If you're looking to throw down extra money, bet on Brent Burns to win the Norris Trophy.) Plus, they added grit to their lineup before the trade deadline by acquiring winger Jannik Hansen from the Vancouver Canucks. If their is a team to beat in the Western Conference, it's this California club.
Favorite further down the board: Columbus Blue Jackets (+1400)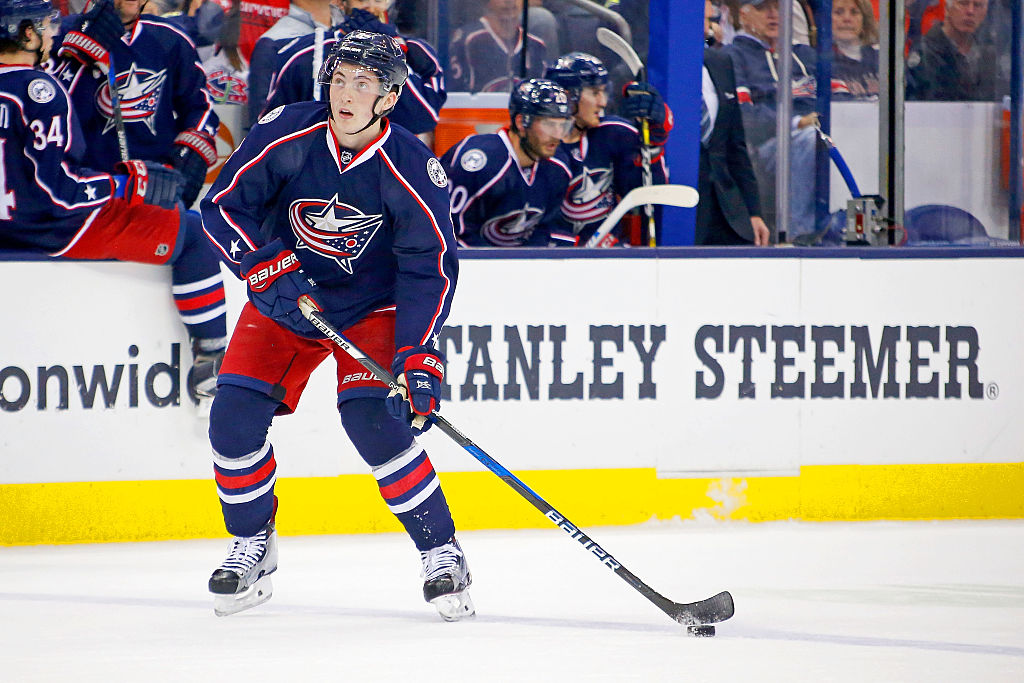 Vegas' adoration for the young kids in Columbus has taken a bit of a dip since that early season, 16-game win streak. However this CBJ team continues to be competitive, showing that winning stretch wasn't just a mere flash of greatness. The young team led by rookie phenom Zach Werenski are a far cry from the team that lost eight games straight to start last season.
If bettors want to put their money on a young team that can throw caution to the wind and not get too caught up in the glamour of a Stanley Cup Final, this would be a good squad to slam some dollar bills on.
 Top picks: Minnesota Wild (+550)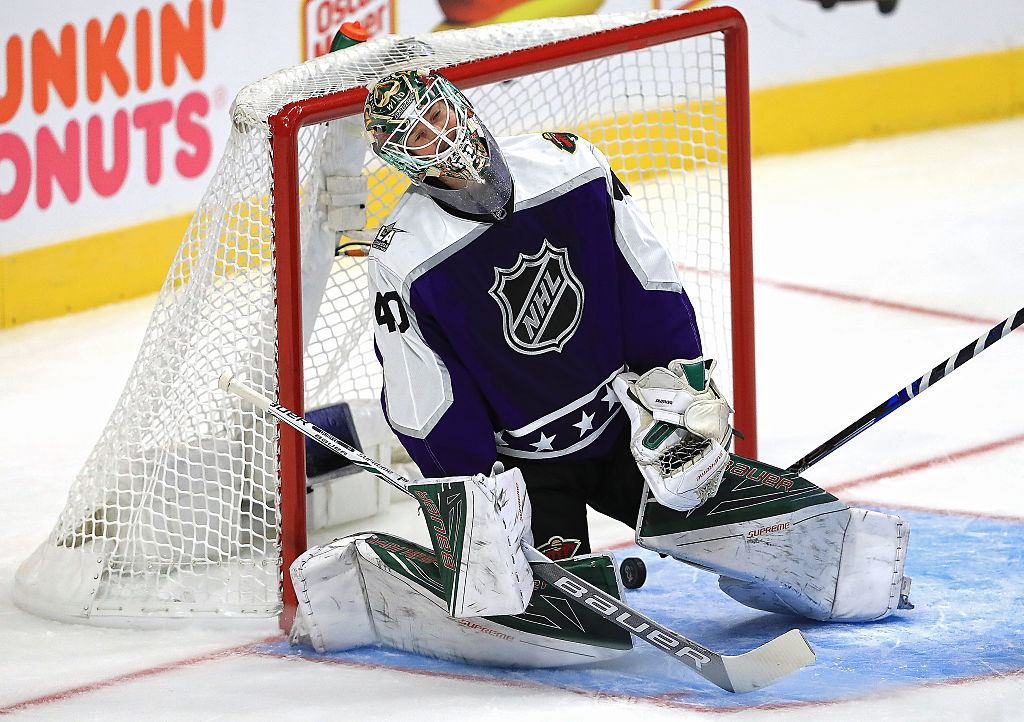 It has been a banner year for the Wild, who have barely budged from their perch atop the Western Conference standings this season. Bruce Boudreau, in his first season behind Minnesota's bench, is scratching this roster right where they itch. Not to mention that goaltender Devan Dubnyk continues to play out of his mind. (Minnesota is currently ranked fourth in the league in goals against.)
Worth the wager?
Barring any major injury or epic meltdown, the Wild could be set to make a deep playoff run. However, bettors should proceed with caution. Minnesota has done a great job showing that they aren't just a "first half team" that fizzles out when games matter the most. Whether they carry that stamina into post-season hockey still remains a question mark.
Top picks: Pittsburgh Penguins (+1000)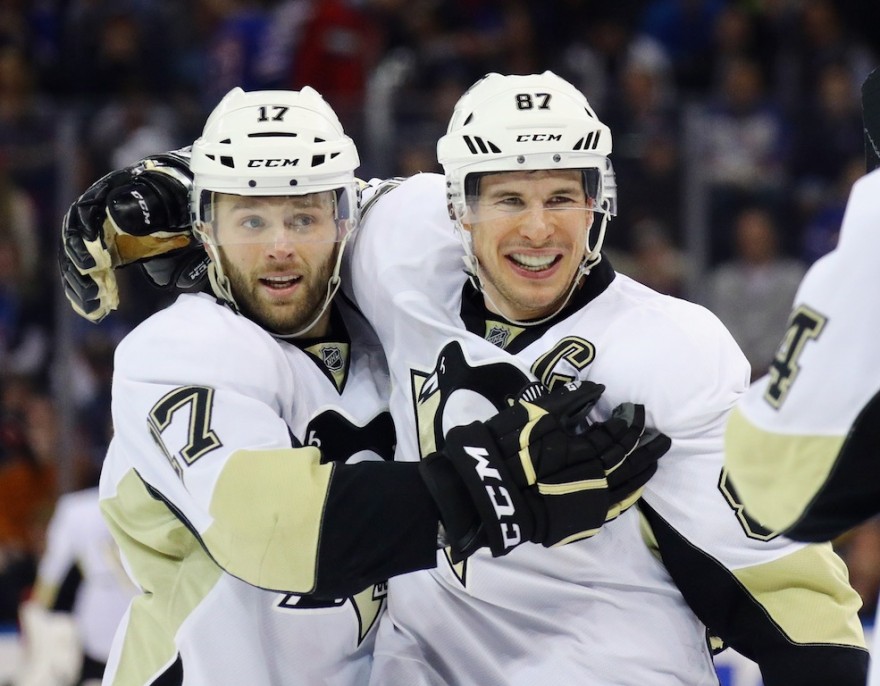 The reigning Stanley Cup champs are a hot pick yet again. In fact they were the top pick to win the 2017 Final almost immediately after hoisting the Cup last June. The star-studded offense has helped keep those odds looking good, registering five-plus goal games 15 times through the unofficial first half of the season.
Worth the wager?
Granted they are not an absolute shoe-in to repeat. Their defense is allowing somewhere upwards of 2.72 goals per game, although they did finally beef their blue line up at the trade deadline. The goaltending situation has also settled a bit, with Matt Murray taking over as regular starter over Marc-Andre Fleury. In February, putting money down on the Pens might have seemed premature. But their current roster shuffle could make them a Stanley Cup contender again. Unless, of course, another Eastern Conference team does a bit better…
Top picks: Washington Capitals (+500)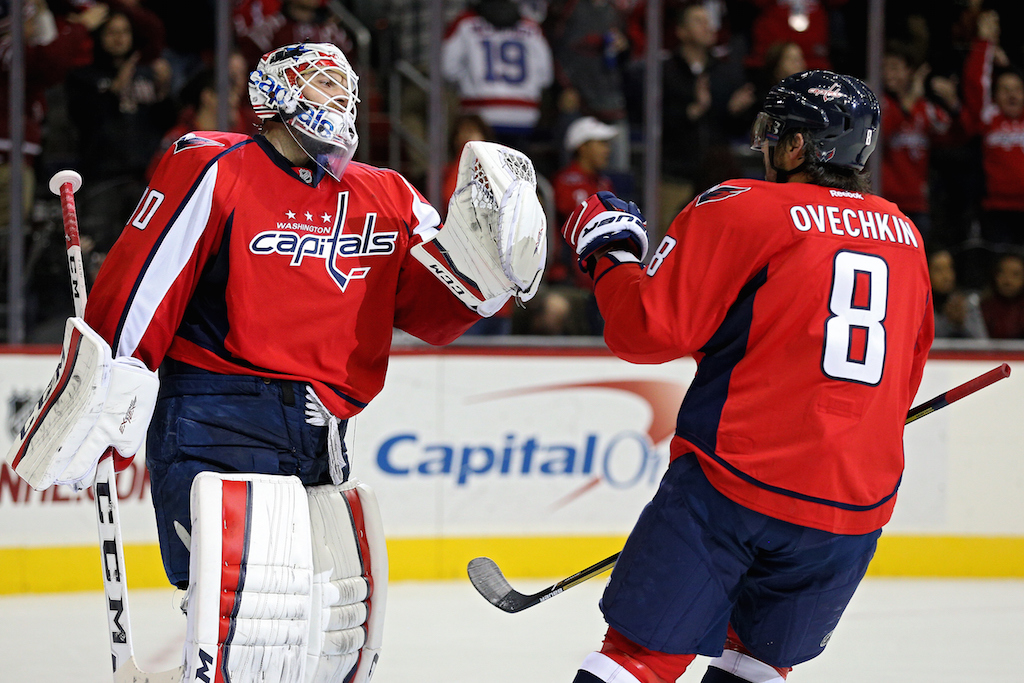 After a rocky start to their 2016–17 campaign, the Caps found their stride and look like a crew that could be lethal in the playoffs. Barry Trotz's offense is bucking the seasons-long trend of being top-heavy , with their secondary players popping up on the score sheet. (Although, word on the street is that Alex Ovechkin guy is still pretty good at hockey.) They also have production from their blue line, which is subsequently helping goaltender Braden Holtby give up the fewest goals in the league. Washington made its biggest statement yet at the deadline when they acquired highly-coveted two-way defender Kevin Shattenkirk.
Worth the wager?
Typically, this writer would suggest backing away from putting any money on Washington. But at this point at the start of March that feeling has changed. The Caps are historically streaky and go cold at the wrong time — particularly in postseason play. This might be the year, however, that they are the team to bet on.