Who Was Jason Hairston? Everything We Know About the Ex-NFL Linebacker and Donald Trump Jr.'s Hunting Partner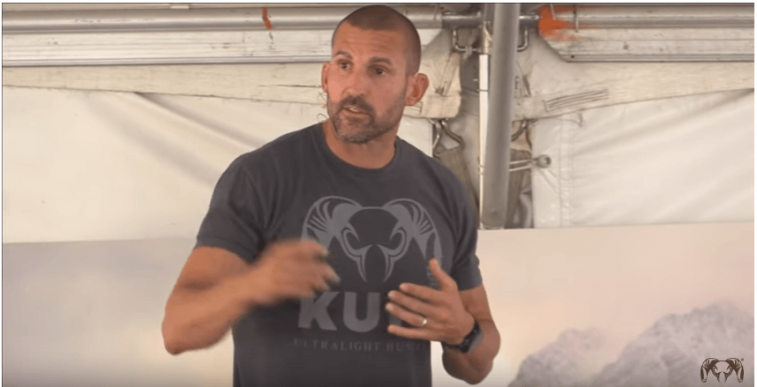 Former San Francisco 49ers linebacker, friend of Donald Trump Jr., and hunting gear CEO Jason Hairston has passed away. He was 47. 
Hairston's clothing company, KUIU, confirmed his death via Instagram on Sept. 5, 2018, with the caption: "We are shocked and saddened to announce the tragic passing of KUIU founder Jason Hairston. His legacy lives on in KUIU's spirit of relentless innovation."
The outdoor sporting company later revealed that he took his own lie.
Just weeks ago Hairston was all smiles while on a hunting trip with Donald Trump Jr. who he referred to as a "great hunting partner."
In March 2017, Hairston was offered a position by the president's oldest son as a liaison to the United States Department of the Interior and hunting groups, which he accepted.
Hairston is survived by his wife, Kirstyn, and their two children.
Here's everything we know about the NFL-player-turned-businessman.
Hairston signed with the 49ers  in 1995
Hairston grew up in southern California and attended the University of California Davis where he played linebacker for the Aggies.
He went undrafted out of college but signed as a free agent with Niners in 1995. He spent one year with the team and after a brief stint with the Denver Broncos, he retired. Hairston would later say that he believed he developed CTE while playing football.
"I played linebacker, and the way I played the game, I led with my head. I played the way they tell us not to play now. I have all the symptoms of CTE," he said.
He founded the hunting apparel company after he retired
Once his football career ended, Hairston had some difficulty letting go of the game he loved.
"I was struggling after football ended," he told Sports Illustrated. "What is going to be more glorious than running out into Mile High Stadium and playing with John Elway? Even though I was making a lot of money doing commercial real estate, I kept searching for a more meaningful career path forward. I came up with the idea for Sitka and it just felt right."
He founded the hunting gear company Sitka in 2005 but sold it four years later. In 2010, he launched the hunting apparel company KUIU.
His brand has a celebrity following
KUIU is a very popular brand with a huge celebrity following.
Some stars and athletes who have been spotted wearing the gear include Kid Rock, Metallica's James Hetfield, Carson Palmer, UFC star Chad Mendes, and San Francisco Giants pitcher Madison Bumgarner.
Donald Trump Jr. paid tribute to Hairston
Following the news of Hairston's passing Trump Jr. paid tribute to his pal via social media.
"Jason, I have no words. I will always remember our adventures and sharing a campfire with you," he wrote. "They will be some of my fondest experiences in the outdoors. You were and will continue to be an inspiration to all outdoorsmen and women for generations to come. Thanks for the friendship and the memories buddy. I'm going to miss you. R.I.P."