5 Most Expensive NFL Free Agents in 2014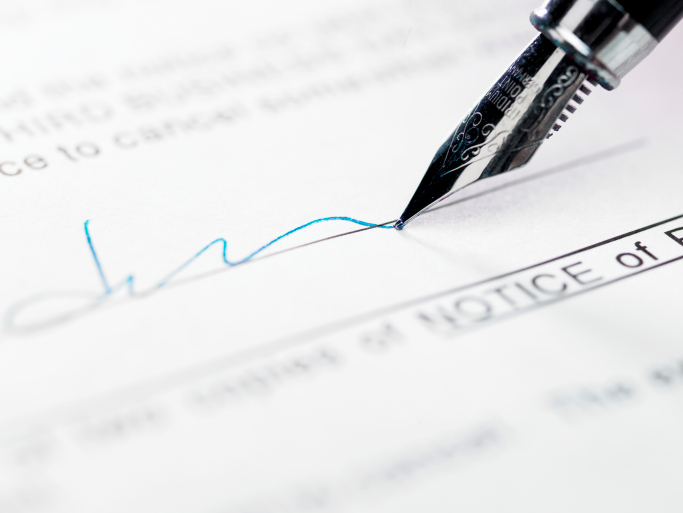 It's quiet times in the NFL now. Aside from the (rightful) screaming, clamoring, and great gnashing of teeth surrounding the upcoming 2014 draft, most teams have a pretty solid idea of who's going to make the final cut when they're forced to bring it down to the final 53. All the big name free agents are picked up, mostly — shout out to CJ2K, Chris Johnson — and people like Darrell Revis, Aqib Talib, and Eric Decker all got rewarded with very friendly contracts. Or did they?
It's no secret that NFL players sign contracts that they won't fulfill. Out of the 16 players that have signed contracts worth $100 million, only Ben Roethlisberger has ever even seen 70% of that. NFL deals are loaded with conditionals and bonuses and other clauses that more or less guarantee that the reported deal is the absolute most a player can make under the deal.
But which former free agent is set to earn the most guaranteed money based on their new contracts this year? That's a little more surprising. All salary information courtesy of OverTheCap.com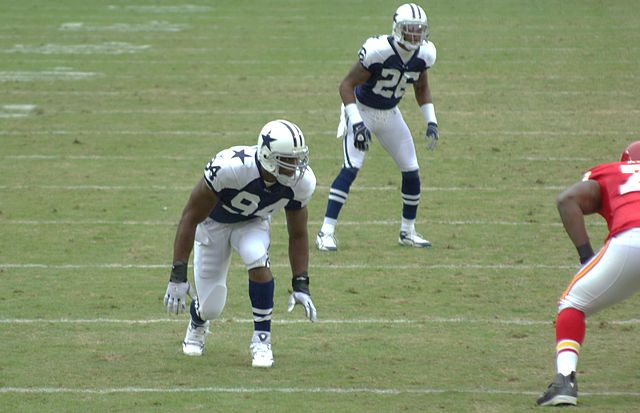 No. 5 — DeMarcus Ware, Denver Broncos
Signed for: $30 Million
Guaranteed: $16.5 Mil.
DeMarcus Ware, one of the best pass rushers in the NFL, was released by the cap-crippled Dallas Cowboys. He almost immediately became an attractive target for any team that wanted to bring more pressure onto the quarterback — which, in the wake of Seattle's convincing decimation of anyone and everyone, was every team. While Ware was originally open to taking a pay cut to stay with Dallas, who drafted him back in 2005, Jerry Jones's public discussion of Ware's worth and the amount Dallas was willing to offer him ultimately made the situation untenable.
After Peyton Manning and Von Miller helped recruit him, Ware wound up signing a three year, thirty million dollar deal with the Denver Broncos, where he'll pair with Miller to create a fearsome pass rush that should keep opposing quarterbacks on their toes. Plus, Ware can rest easy, knowing that he's definitely going to be pocketing over half of that contract, something many of his peers can't say.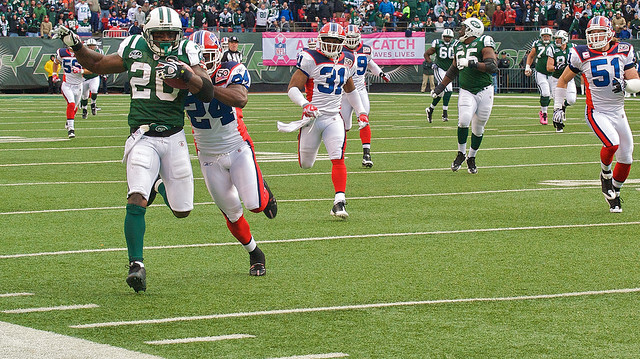 No. 4 — Jairus Byrd, New Orleans Saints
Signed for: $54 Million
Guaranteed: $18.3 Mil.
Yes, Jairus Byrd pops up every time free agency gets discussed. He's that good. The Free Safety, who had played with the Buffalo Bills for his entire career, signed a six-year, $54 million deal — the biggest deal for a safety in the history of the NFL, so far. Of course, the fact that only $18.3 million of it is guaranteed is a bummer, but only a slight one. It is, still, over $18 million.
Byrd, who is a three time Pro Bowler, has racked up 22 interceptions since 2009, the second most in the league over that span, according to Bleacher Report. He's a jack of all trades with the athleticism and the football IQ to make smart plays all the time. What does that look like? And how do we know he was worth so much when he was trapped in the icy tundra of Buffalo? Check some of these highlights:

No. 3 — Eugene Monroe, Baltimore Ravens
Signed for: $37.5 Million
Guaranteed: $19 Mil.
The Clark Kent-ly named Eugene Monroe had been with the Jacksonville Jaguars for his entire career, dating all the way back to 2009, when the Jags grabbed the offensive tackle with the 8th overall pick, a grab that earned praise from Sports Illustrated, which called it "a steal." Evidently, the Jags had decided he wasn't all that exciting, as they traded him to the Baltimore Ravens for multiple mid-round draft picks in 2013.
The Ravens liked what they saw, and when Monroe hit free agency they inked the offensive tackle to a five-year, $37 million dollar deal. Best for Monroe, and his agent, $19 million of that is guaranteed. While it's a far cry from Joe Flacco money, it's not a bad chunk of change for a largely unnoticed player — unnoticed by the general public, that is. The five year deal, assuming he plays out the entirety of it, will lock Monroe with Baltimore until 2019, when he will be 29 and in the twilight of his career.
No. 2 –Everson Griffen, Minnesota Vikings
Signed For: $42.5 Million
Guaranteed: $19.8 Mil.
From an offensive tackle to a defensive end, we meet Everson Griffen, the fourth-year player out of USC. Taken in the fourth round back in 2010, Griffen had a rocky start with the Minnesota football squad, as he battled arrests, tazering, and his mother's death in 2012 — for which he was permanently excused from the team. Despite indulging in extracurricular activities that the NFL undoubtedly was unamused by, Griffen promptly reupped with the team once he hit UFA, signing a $42.5 million dollar deal that saw almost half of it get guaranteed.
Everson, who has not missed a game since 2010, was re-signed on March 9th, the first day of NFL free agency. What does a 42 million dollar man sound like? Well, according to this helmet cam footage for 2013, it sounds like this: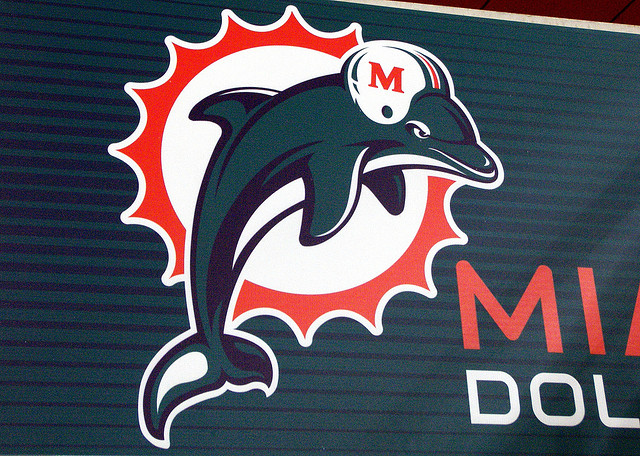 No. 1 — Brandon Alpert, Miami Dolphins
Signed For: $47 Million
Guaranteed: $20 Mil.
And the 2014 NFL free agent making the most guaranteed money is Brandon Alpert, the offensive tackle who spent his entire career, from 2008-2013, as a member of the Kansas City Chiefs, before being lured away in the off-season by the Miami Dolphins. Alpert, who was the fifteenth pick overall, had been franchised by Kansas City in 2013, which allowed him to become an unrestricted free agent in 2014. He made the Pro Bowl last season.
The Dolphins, who had a very public explosion in their lockerroom last year, were in desperate need of some fresh blood on their offensive line, which was good, but not great, last season.  Hopefully they're not going to regret the $20 million in guaranteed cash they dished out to procure Alpert's services.