Who Will Be the MLB Hall of Fame Inductees for 2017?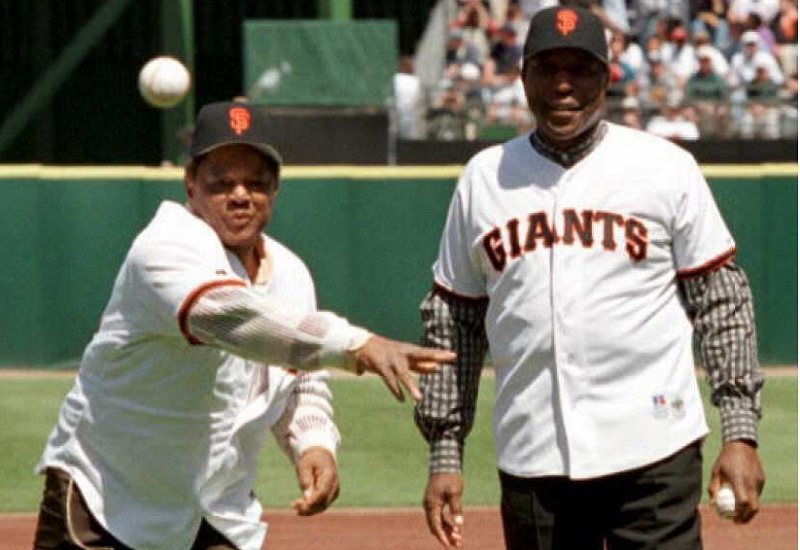 As if it were yesterday and I was sitting with my father in the stands at Connie Mack Stadium, I can hear his words anytime the Hall of Fame topic came up: "If you let those guys in," he said, referring to anyone short of Mays and Aaron, "You wind up having a revolving door." My father was referring to what he considered marginal players in the '60s, such as Curt Flood, Felipe Alou, Jimmy Wynn (aka "The Toy Cannon"), and Ken Boyer. My dad's vision of the necessary credentials for enshrinement in Cooperstown represents the sometimes idiosyncratic view the Baseball Writers Association of America (BWAA) holds when it comes to the Hall. It's less about the players who get in and more about the ones left behind.
For 2017, the list of eligible nominees for the MLB Hall of Fame is rather large (five years after retirement plus some requirements related to number of seasons played) but the amount of men actually given the honor may end up being small. When a player is listed on a ballot, it takes 75% of BWWA voters to get in the Hall; after 10 years of eligibility, a player can only get in through the veteran's committee. This year, no one on the ballot is a lock. Let's look at those who have more than a fighting chance of receiving a plaque next to Morgan, Mays, Musial, Mantle, and Murray in upstate New York.
Jeff Bagwell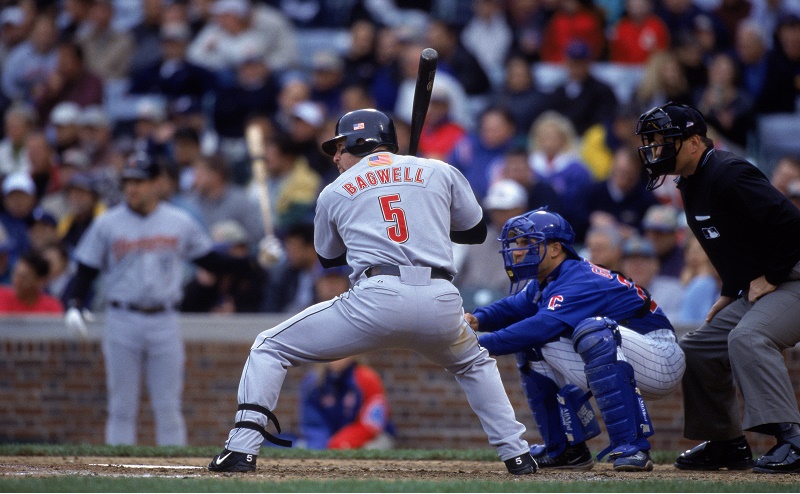 The former Houston Astros first baseman is in his seventh year of eligibility, netting 71.6% of the needed votes last year. Bagwell, originally drafted by the Red Sox, has impressive career totals: 2,314 hits with a lifetime batting average of .297. The main member of Houston's Killer B's, the slugging infielder had 449 home runs and a career OMP of .408. Bagwell won both Rookie of the Year (1991) and MVP (1994) awards.
If you use Hall of Fame teammate Craig Biggio as a comparison, Bagwell had 900 fewer hits but a lower OBP and career batting average. What makes Bagwell a bit of a tossup is that his stats are equivalent to some players who made it into the Hall but align more with those who didn't. Thumbs up compared to Frank Thomas and Willie Stargell, but thumbs down alongside Fred McGriff and Carlos Delgado.
Verdict: Bagwell gets in.
Tim Raines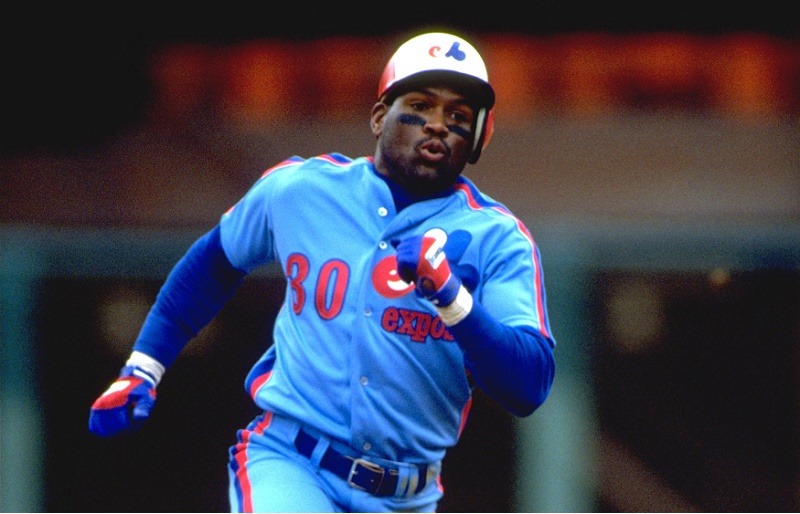 It's gone or no goes for the former Montreal Expo/Chicago White Sox star as Raines enters his 10th year of legibility. The speedy outfielder ended his 20 years in the majors with 808 steals, 2,605 hits, and a career batting average of .294. Raines is low on the home run totals (170) and slugging percentage (.425). Teammates Vladimir Guerrero, Pedro Martinez, and Andre Dawson all overshadowed him in his playing days.
On the plus side, Raines is fourth in all-time stolen bases and sixth among switch hitters in career hits, runs, and walks. Raines does have a large black mark on his record as a player involved in the 1985 drug trials related to players who used cocaine, sometimes during games. While never suspended, Raines was subjected to random drug tests for the remainder of his career. In interviews, Raines admitted he used to slide head first into the bases because he had cocaine in his pocket and didn't want to spill his contraband.
Verdict: Raines gets in.
Trevor Hoffman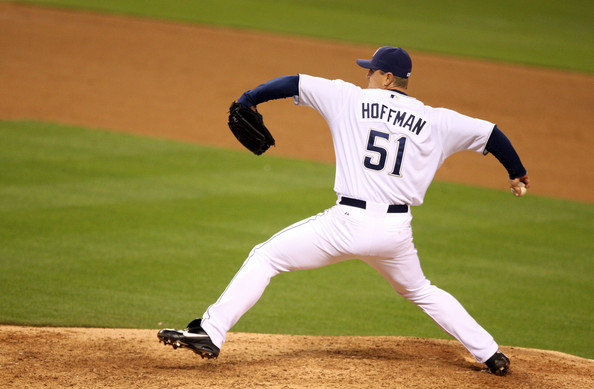 Relief pitchers and the Hall of Fame have an uneasy relationship. Bruce Sutter and Goose Gossage are in, but Lee Smith, John Franco and Billy Wagner are not. When he comes up for eligibility, Mariano Rivera is a shoe-in but Francisco Rodriguez, Joe Nathan, and Jonathan Papelbon are on the margins.
Trevor Hoffman is second to Rivera in career saves with 601 and a lifetime ERA of .287. The former Padre and Brewer averaged more than a strikeout an inning and an amazing 1,133 to 307 strikeout-to-walk ratio. Now in his second year, Hoffman was on 67.3% of the ballots last year, meaning he needs more than a 10% increase to make it this season. It will be close.
Verdict: Hoffman gets in (if not this year, then next).
Other considered players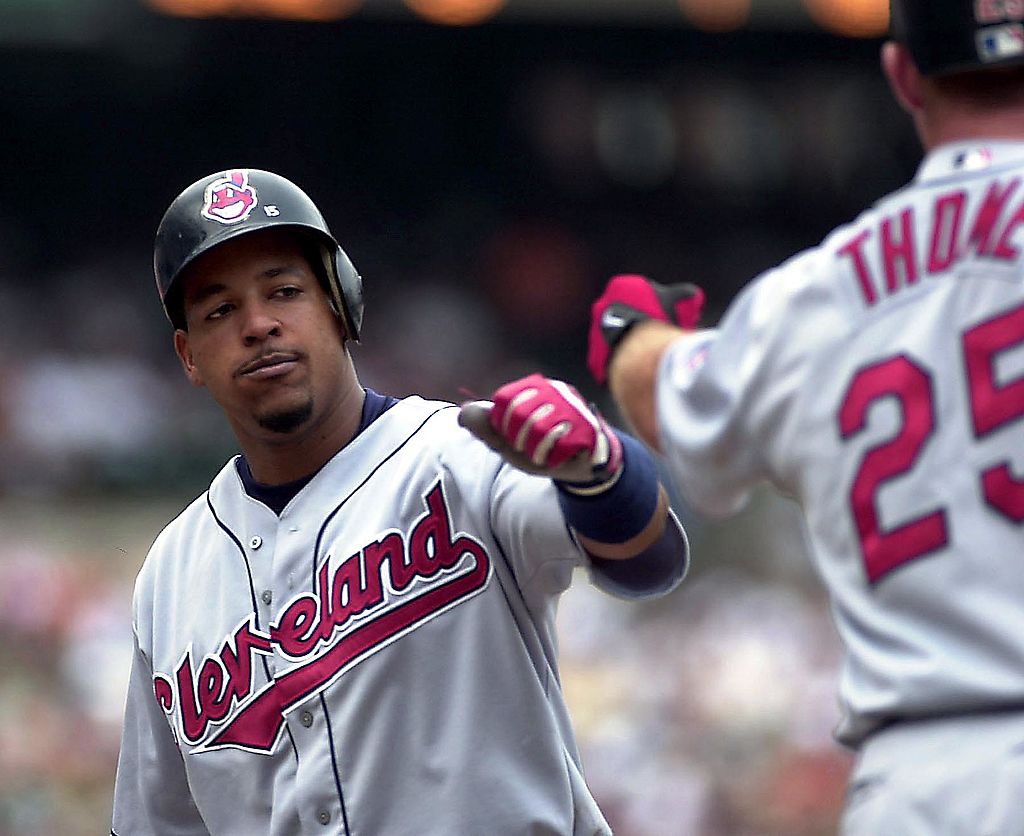 A number of players are first-time eligible, and some of those names will never get more than two or three sympathy votes. Carlos Guillen, Julio Lugo, J.D. Drew and Melvin Mora will never make the Hall, and after 10 years they will vanish from the roster. Then you have the players who sit somewhat on the margins, such as Gary Sheffield, Ivan Rodriguez, and Jorge Posada. Check back in 10 years, and we'll see how lenient the BWAA voters become.
There are first timers who will make the Hall of Fame, but they will probably need a few years to earn that right. Vlad Guerrero and Manny Ramirez are Cooperstown bound, but it will take two or three years for them to be voted in. For Vlad, the timing would be perfect; it's about the time his son, Vlad Jr. hits the big leagues for the Blue Jays.
Statistics courtesy of ESPN and Baseball-Reference.