Who Will Win the Roger Federer vs. Novak Djokovic ATP Finals Elimination Match?
When the Bjorn Borg Group of Novak Djokovic, Roger Federer, Dominic Thiem, and Matteo Berrettini was formed for the Nitto ATP Finals, Djokovic and Federer were the clear favorites to advance into the semi-finals knockout round. But with Dominic Thiem defeating Roger Federer 7-5, 7-5 on Sunday and Novak Djokovic 6-7, 6-3, 7-6 on Tuesday, the 26-year-old Austrian is heading into the semi-finals.
This leaves only one spot left out of the Bjorn Borg Group, and the player to take that spot will be determined by a head-to-head battle on Thursday between Roger Federer and Novak Djokovic. This will be the first meeting between the two superstars since their thrilling Wimbledon Finals showdown earlier this year. Who will come out on top?
The 2019 Wimbledown Final was one for the ages
Many believe that Roger Federer outplayed Novak Djokovic for most of the match when the two met in the 2019 Wimbledon Final. Djokovic is one of those who believe this, as he stated after the match.
"I never stopped believing even though I was very close to losing," Djokovic stated after his win. "He was the better player for most of the match. I just fought hard and found a way."
Djokovic found big points in key moments in the match to stay alive and to eventually win. While Federer won the second set 6-1 and the fourth set 6-4, Djokovic won the first set 7-6 with a 7-5 tiebreaker win and the third set 7-6 with a 7-4 tiebreaker. This set the stage for an epic final set.
It took over two hours for the fifth set to be decided. Djokovic and Federer battled back and forth to a 12-12 tie, where Wimbledon's new tiebreak rule came into effect. Whereas in the past the two men would have played the fifth set out until someone won by two, the new rule stipulates that a tiebreaker is initiated if the fifth set reached a 12-12 tie.
Djokovic won that tiebreaker 7-3, capping off the longest match that he and Federer had ever played and the longest men's final in Wimbledon history at four hours and 57 minutes.
Djokovic's win continued the trend of success against Federer
With his win at Wimbledon, Novak Djokovic improved to 20-9 in his last 29 head-to-head matches with Roger Federer. The results have been even more lopsided in recent years, as Djokovic is 9-2 in his last 11 games against Federer and a perfect 5-0 in the last five games of this head-to-head series.
Roger Federer's last win over Novak Djokovic came back in the Round Robin stage of the ATP World Tour Finals in 2015. Federer and Djokovic have met five times in this tournament, and Djokovic holds a 3-2 advantage in those matches.
Novak Djokovic holds a 26-22 all-time lead in his 48 matches against Roger Federer.
The best-of-3 format gives Federer a better chance at an upset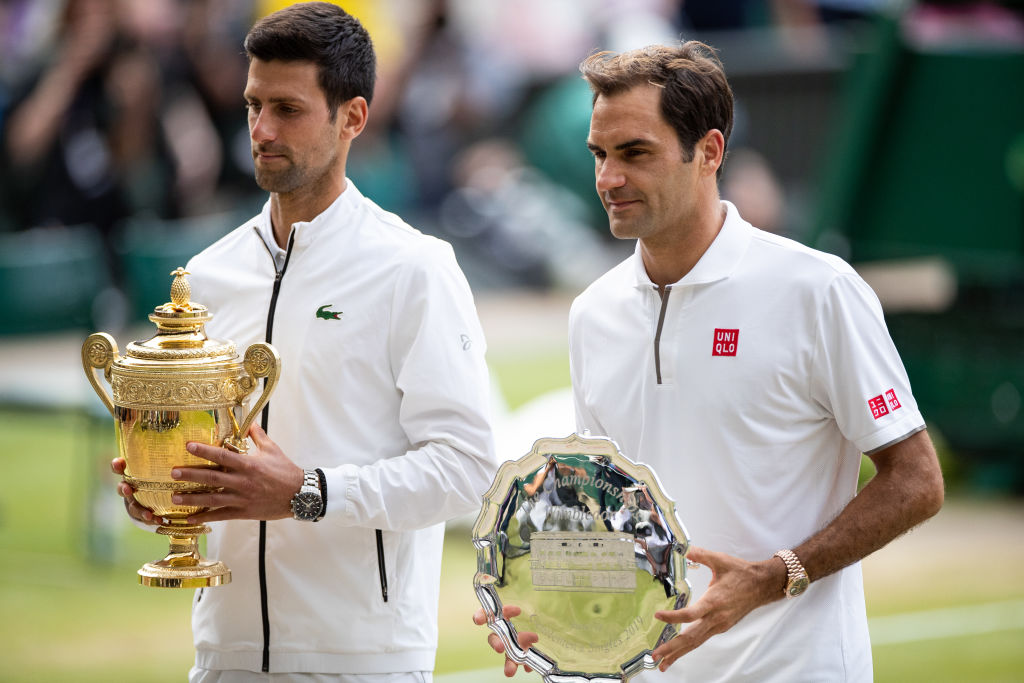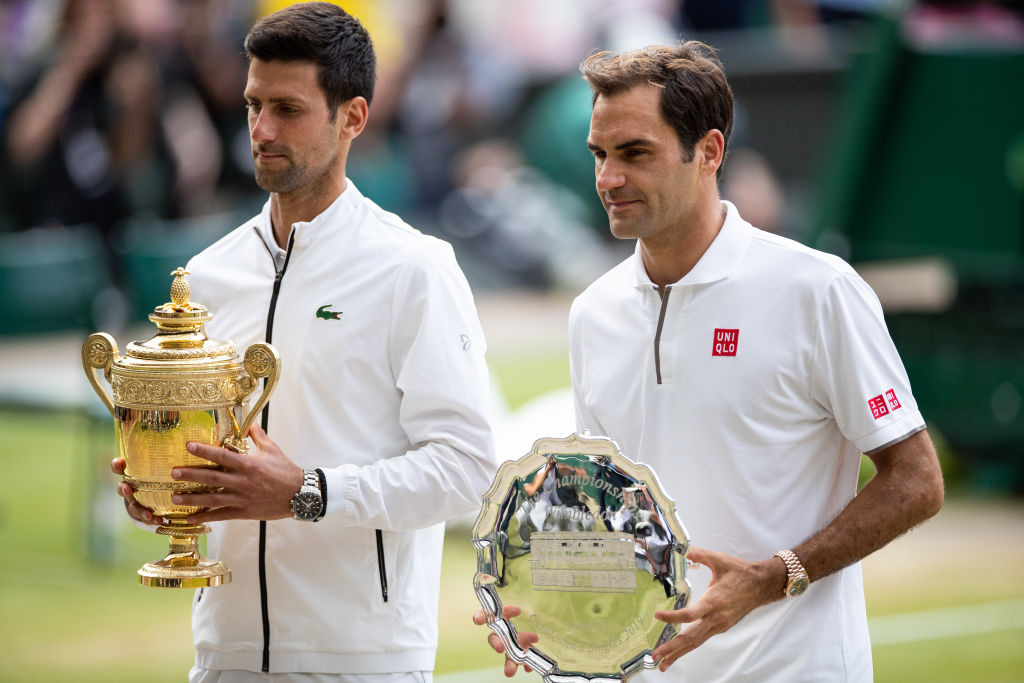 Since 2014, Novak Djokovic and Roger Federer have clashed in a best-of-5 format five times. Djokovic has won all five of those meetings. Conversely, the two have played in 12 best-of-3 matches since 2014, and Federer has won half of them with a 6-6 record.
The best-of-5 format gives Djokovic, who at 32 years old is a superior player today than Federer is at 38 years old, more room for error. The best-of-3 format adds more variance; Federer is an incredibly consistent player that doesn't often beat himself, so a slow start from Djokovic could lead to a loss in this format that he might have been able to recover from in a best-of-5 format.
But regardless of who wins or what the format is, it's thrilling to see these two back on the court in a high-stakes situation. Roger Federer is excited about the opportunity to avenge his Wimbledon loss, and tennis fans are excited to see what unfolds.