Whose Punch Was the Strongest: Mike Tyson, George Foreman, or Deontay Wilder?
So many things go into making a great boxer. You must be lightning-fast and able to withstand brutal punishment. Of course, it doesn't hurt when you can punch hard. Three of the greatest boxer of all time, Mike Tyson, George Foreman, and Deontay Wilder, have the best punches of their respective eras. But which one had the strongest punch? 
Mike Tyson's boxing career
Tyson's prime came in the '80s. As the youngest heavyweight champion ever, he spent a lot of time as the greatest fighter in the world. After running through the entire heavyweight division, Tyson suffered a shocking knockout at the hands of Buster Douglas to end his reign. Later, he went to jail after a jury convicted him of rape. If Tyson lost a step after his prison sentence, it was hard to tell.
Tyson continued to dominate his opponents until he got to heavyweight champion Evander Holyfield. Holyfield defeated Tyson in their first fight. In their second fight, Tyson was disqualified after biting a piece of Holyfield's ear off. Tyson was a controversial champion, but his run in the 80s is still one of the greatest in the sport. He had a punch that inspired fear in many. 
George Foreman's boxing career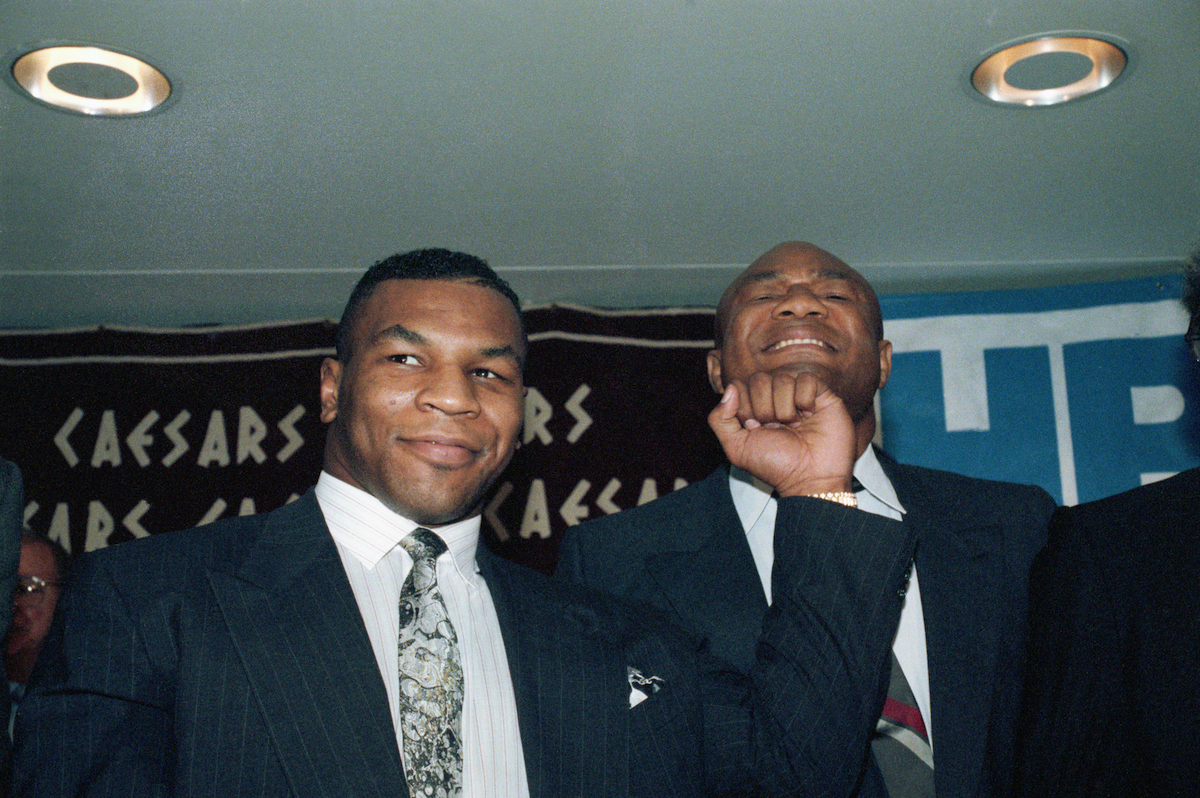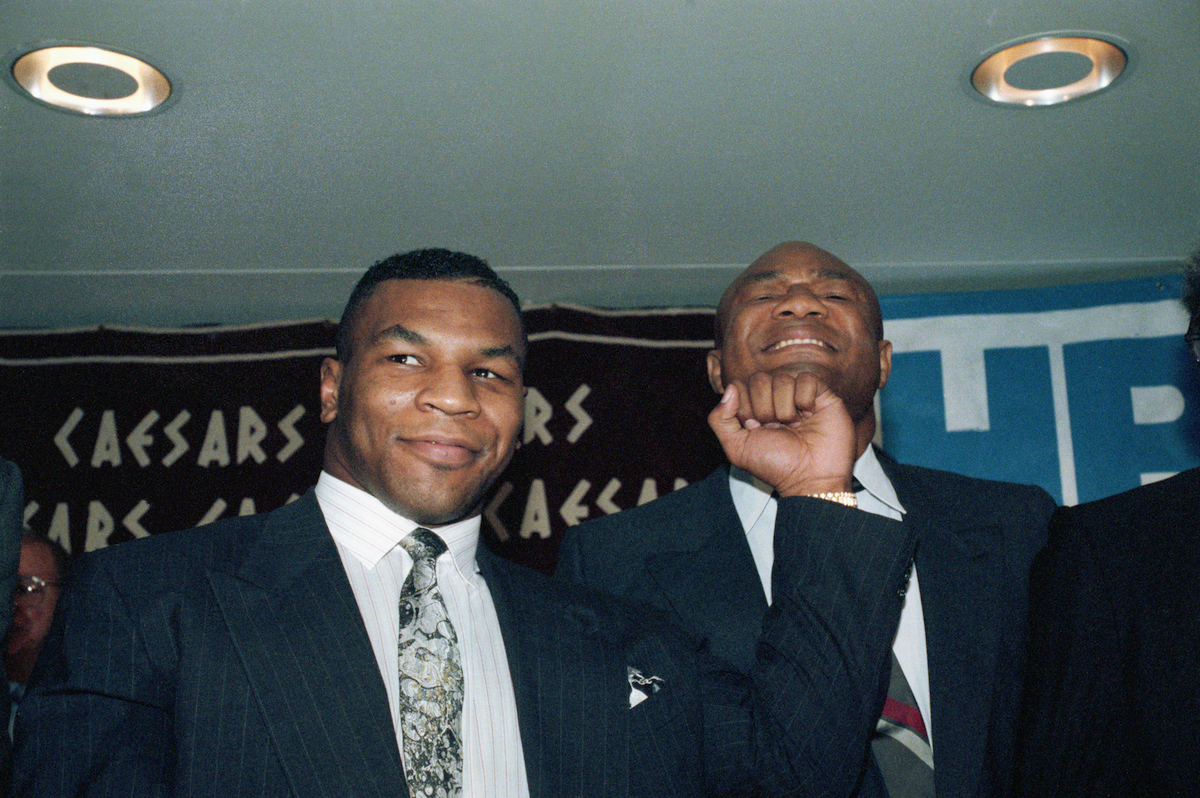 Now known more for being a gregarious commentator and pitchman for an indoor grill, Foreman was originally one of the hardest hitters in boxing history. Foreman emerged as one of the world's top heavyweights in the 70s, defeating other legends such as Joe Frazier and Ken Norton. One of Foreman's most famous fights was the "Rumble in the Jungle." He fought Muhammad Ali in Zaire.
Ali actually used Foreman's hard-hitting fists against him. Ali allowed Foreman to pound him mercilessly throughout the fight, only playing defense and letting Foreman take shot after shot. By the conclusion of the fight, Foreman had tired himself out, leaving himself open to a flurry of punches from Ali as Ali scored the upset win. 
Later in his forties, Foreman made a comeback to the ring. If one didn't believe Foreman had a powerful punch before, how's this for stone-cold evidence: at the age of 46, Foreman defeated heavyweight champion Michael Moorer with a knockout. While he may have not had the same athleticism as his younger days, he still had a shockingly brutal ability to punch (even if he dodged Tyson later in his career). 
Deontay Wilder's career
Wilder is one of the best boxers in the world today. While greats like Foreman and Tyson paved the way for Wilder, he may be the hardest hitter in the sport right now. One only needs to take a look at Wilder's knockout percentage to see how hard he hits.
According to DAZN, he has a knockout percentage of 95.3%. He may have lost a rematch to Tyson Fury earlier this year, but there's little doubt that if Wilder had gotten ahold of Fury with his powerful right hand, the result would have been different. 
Who had the strongest punch: Mike Tyson, George Foreman, or Deontay Wilder? 
It's difficult to compare boxers across eras. Each boxer's prime was in a different period of time. Foreman was at his best in the 70s, Tyson in the 80s, and Wilder today. But there's one statistic you can look at to help you estimate which one punched the hardest: knockout percentage.
As noted above, Wilder's knockout percentage is 95.3%. As ESPN reports, Tyson had a 50-6 record with 44 knockouts, giving him a knockout percentage of around 78%. According to Live About, Foreman had a career record of 76-5 with 68 knockouts. That gives him a knockout percentage of just under 84%. 
One factor is that Wilder has fought fewer bouts than both Tyson and Foreman, so his percentage may fall as his career continues. But based on that inexact analysis, it appears that Wilder may have been the hardest puncher of the three.