NFL: Why the Pittsburgh Steelers and Le'Veon Bell Need Each Other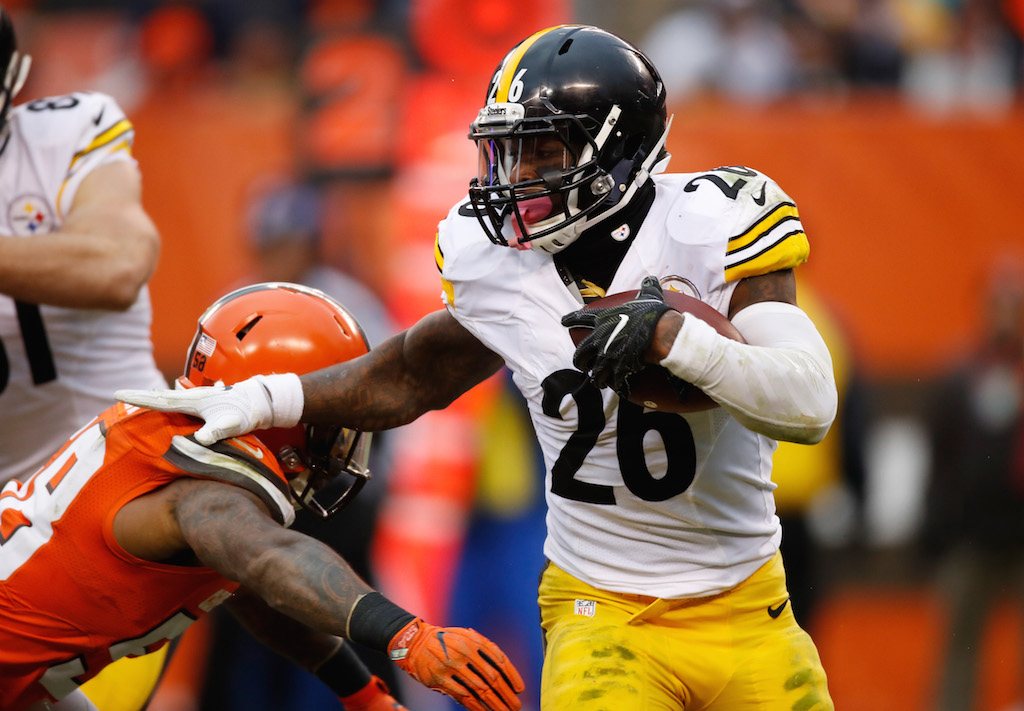 Pittsburgh Steelers running back Le'Veon Bell is arguably the best running back in the NFL today. The former Michigan State standout is a true three-down, workhorse running back. His patience and ability to explode through even the tiniest holes is unmatched by his peers around the league.
The Steelers used their franchise tag on Bell this offseason with every intention of attempting to work out a deal. Despite a valiant effort, the two sides were unable to come to an agreement on a long-term contract extension. That means Bell will make $12.1 million (which becomes fully guaranteed when he signs his tender. Then he'll be in line to hit free agency again next offseason. There is a real possibility that the 2017 season could be Bell's final season in Pittsburgh.
Next: What are Bell's options for the future?
Breaking down Bell's options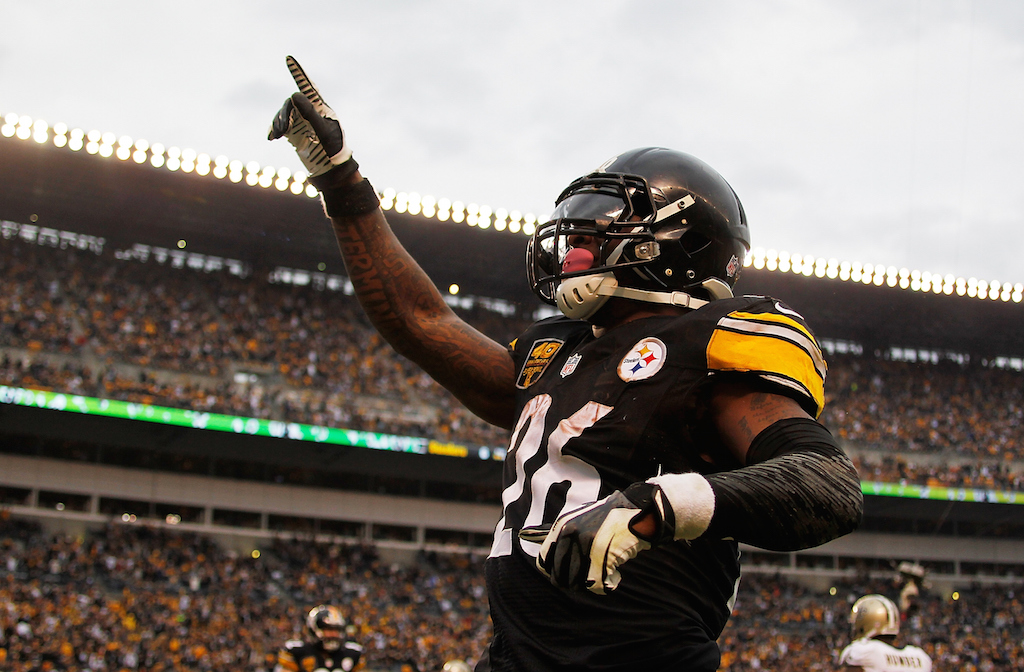 Bell basically has three options if he wants to ensure that he hits free agency in 2018. His first choice: Bell can report to training camp on time and play out the season on the franchise tag, which would essentially be a show of good faith toward the Steelers.
The second option: He sits out all of training camp and reports to the Steelers in time for their Week 1 game against the Cleveland Browns. In this scenario, Bell would earn the full $12.1 million ($757,500 per game) he is guaranteed under the franchise tag. He would still be eligible for free agency again next offseason.
Bell's final option: He sits out the bulk of the 2017 season and returns to the Steelers for the final six games of the season. This scenario allows Bell to avoid injury, receive a credited season in 2017, and set himself up as a free agent next offseason. He would, however, only receive $4.55 million of the $12.1 million franchise tag value.
Next: Pittsburgh can still hurt — or help — Bell's future.
The Steelers have an option as well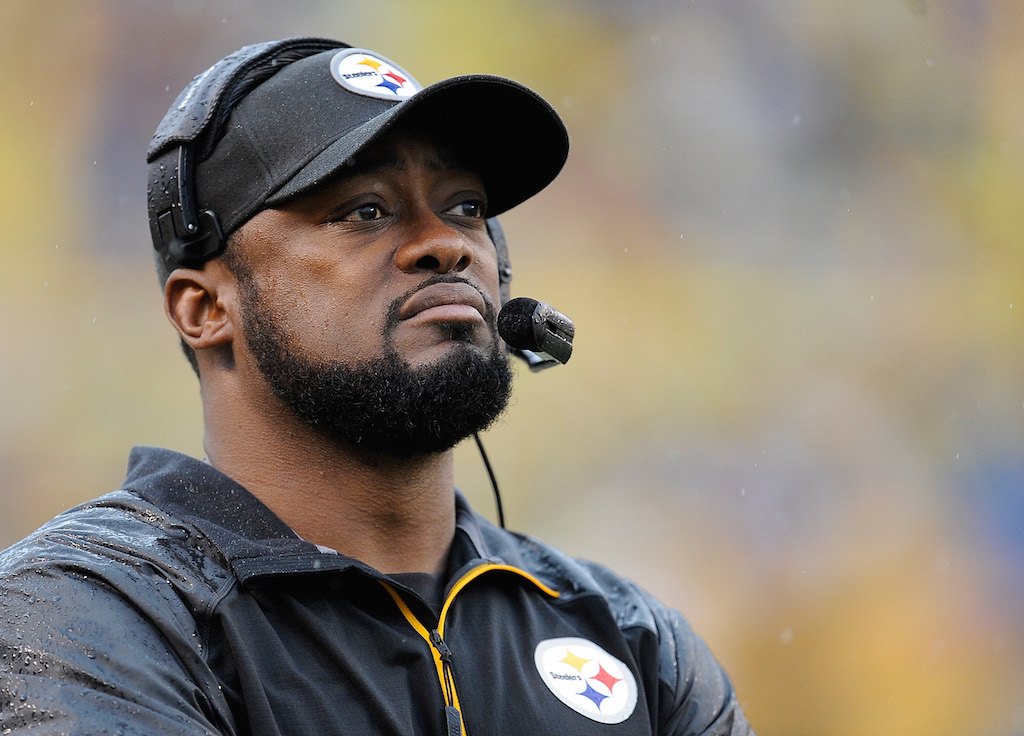 This scenario is highly unlikely, but the Steelers do still have the option to pull the plug on Bell altogether if they feel like this situation is a lost cause. The two-time All-Pro has yet to sign his franchise tag tender, which means Pittsburgh can still technically rescind the offer. This would instantly make Bell a free agent (this happened to Josh Norman with the Carolina Panthers last offseason).
If this happens, Bell would likely have a difficult time finding a competitive team that has a need at running back and enough salary cap space to offer him the type of contract he is looking for.
Next: Bell wants to make bank.
Bell already turned down a monster deal from the Steelers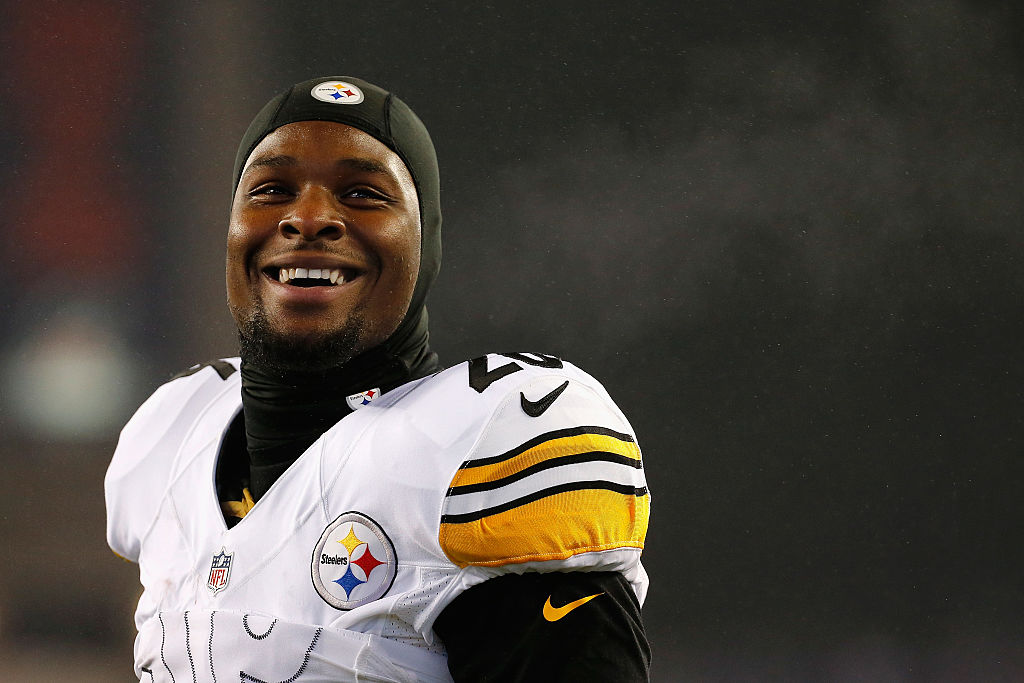 Bell reportedly turned down a fairly hefty contract offer from Pittsburgh just before the deadline for franchise-tagged players to sign extensions. Tom Pelissero of the NFL Network reported that the deal would have averaged over $12 million per season, paid Bell $30 million in the first two years, and had a three-year value of $42 million.
In terms of average annual value, the deal would've made Bell the highest-paid running back in the league. It's unknown what was guaranteed as part of the contract, but the Steelers have a steadfast rule of only guaranteeing the first year of any contract. Regardless, the deal that Bell reportedly turned down would have been groundbreaking and set a new standard for running back contracts in the NFL.
Next: A former teammate explains what Bell wants.
What exactly is Bell looking for?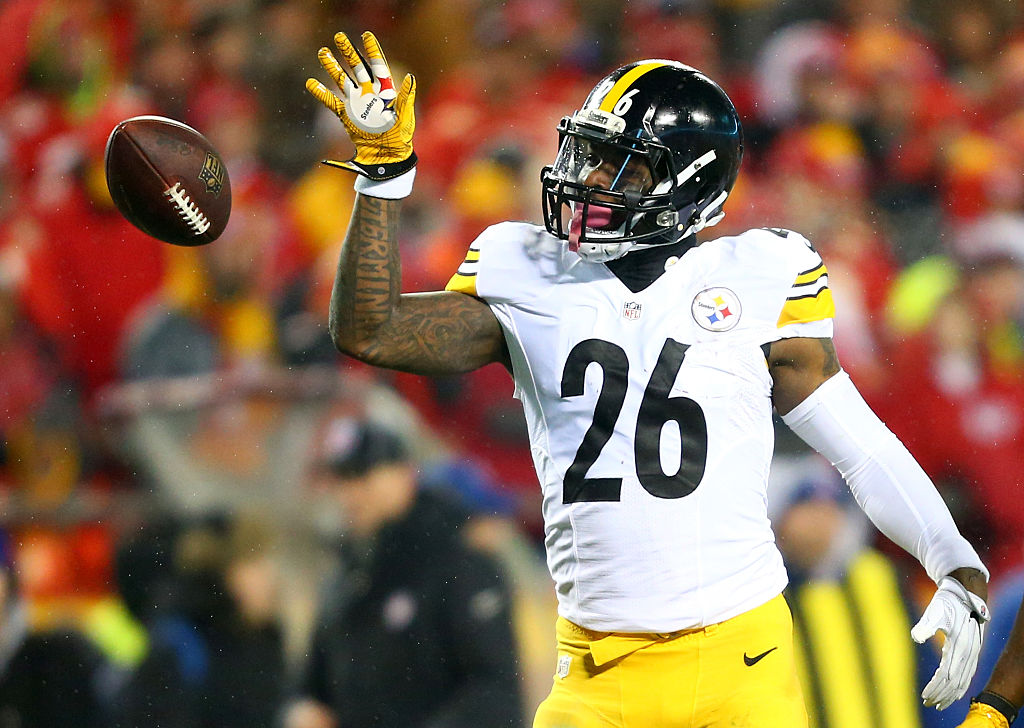 We can use a little deductive reasoning to come up with a contract that would likely work for Bell.
Ike Taylor, Bell's former teammate, suggested that the two-time Pro Bowler is looking for an average annual value of $15 million per season. Bell also told Taylor that he would like to be paid like a No. 1 running back and a No. 2 wide receiver (he has the stats to back up this claim in case you wondered). That type of deal would likely come with at least $45 million in the first three years, and a five-year total value of $75 million. Those numbers align with the contracts for the game's best wide receivers.
Guaranteed money could ultimately be the key to getting a long-term deal done with Bell. Knowing that the Steelers only guarantee one year of every contract, it would be difficult for them to guarantee much more than $20 million. Our guess is that Bell wants something close to $35 or $40 million in guarantees.
Next: Who will pay up for Bell's services?
Potential landing spots outside of Pittsburgh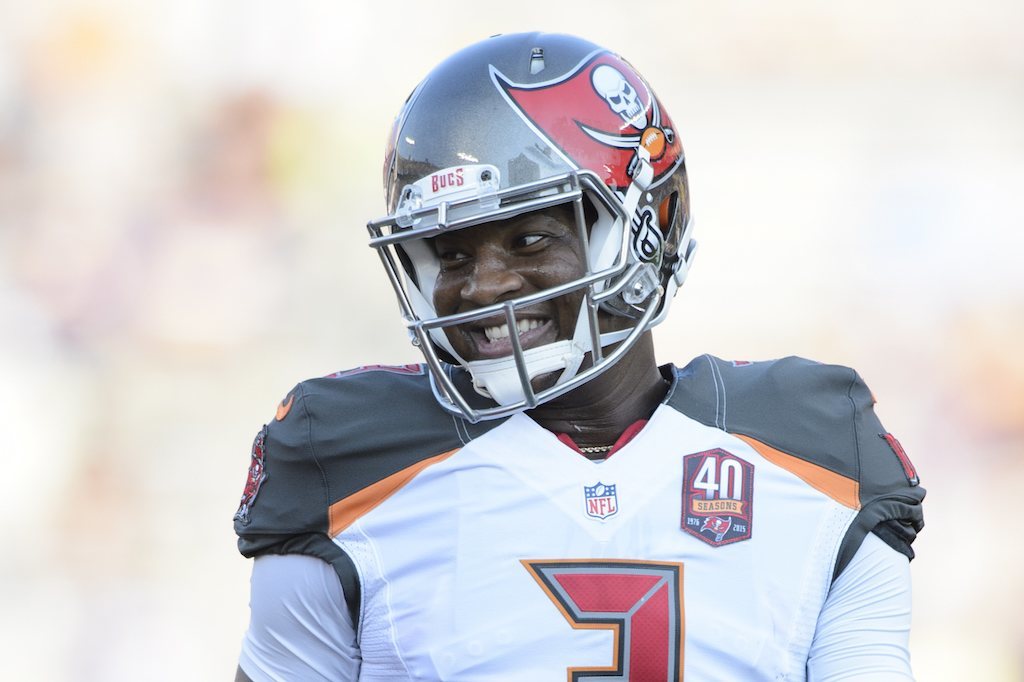 If he hits the open market next offseason, Bell should receive plenty of interest. However, due to what he wants financially, only a handful of teams make sense.
Detroit Lions
The Lions are currently projected to have just over $68 million in cap space next offseason. That number will change drastically when quarterback Matthew Stafford signs an extension, but Detroit will definitely have the money to make Bell a massive offer. He would fill a huge hole for the Lions and take a great deal of pressure off Stafford.
Indianapolis Colts
This would be a great fit. From the Colts' perspective it's simple. Frank Gore is clearly on the tail end of his career, and Bell would take a lot of the pressure off of franchise quarterback Andrew Luck. Indianapolis has the money to make Bell an impressive contract offer, while already having the talent in place to compete in the AFC.
Tampa Bay Buccaneers
The Bucs may be the best overall fit for Bell if things don't work out in Pittsburgh. They have a need at the position, as well as one of the fastest rising offenses in the league. They also have the money to offer him the contract he's looking for.
Next: Here's where we think he'll land.
Prediction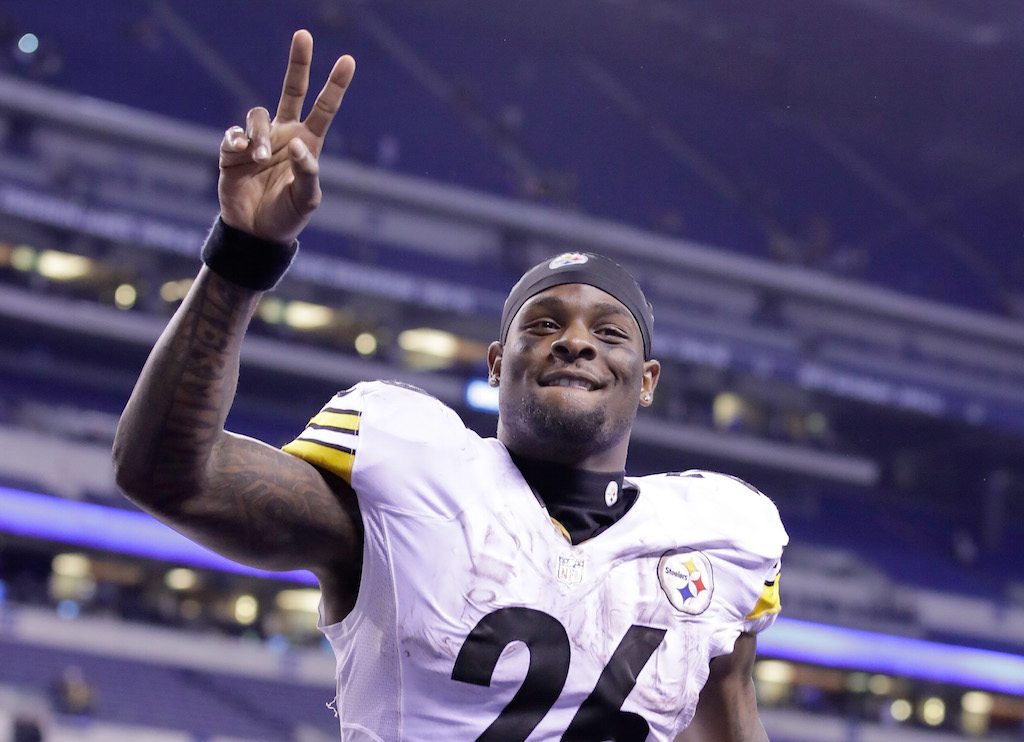 Bell has too much of a good thing going in Pittsburgh to not do everything in his power to continue his career there. The Steelers have an outstanding offensive line; a Hall of Fame quarterback; a great group of wide receivers; a coaching staff that knows how to use him effectively; and the team is a legitimate Super Bowl contender.
It will take some bending from both sides, but we expect Bell to sign a long-term extension with the Steelers next offseason. But if they can't accommodate what's sure to be a massive asking price, you can bet that the star running-back will flee for greener pastures.
Statistics courtesy of Pro-Football-Reference.