Why 2021 Was Lewis Hamilton's Last Best Chance to Win the World Championship
Since the turbo-hybrid era of Formula 1 began in 2014, Mercedes GP and Lewis Hamilton have dominated the sport. After an epic 2021 season, the Brackley-based team has brought home an eighth consecutive constructors' championship while Hamilton came within a lap of winning the drivers' championship.
The 2021 racing season was incredibly close, with Max Verstappen taking the fight to Hamilton and Red Bull Racing appearing to be every bit the equal of Mercedes. Despite the closeness of the championship battle, Hamilton never faced a challenge from his teammate or another driver on the grid, and Mercedes GP only had to contend with Red Bull in the title fight. With other teams coming on strong toward the end of the season, and several drivers building momentum for 2022, was this season Lewis Hamilton's best shot at winning his eighth world championship?
New rules may take away the Mercedes' biggest advantages
One of Mercedes' advantages over its competitors is their power unit (engine and hybrid system). In the past few years, if you wanted to win a grand prix, you were best off with a Mercedes power unit. In 2021, Honda finally caught up. Over the first two-thirds of the season, the Honda-powered Red Bulls looked to have the upper hand, and now that the engine rules are frozen until 2025, Mercedes may not have a horsepower advantage to rely on when wading into battle against Honda, Ferrari and Alpine-Renault.
While the power unit gets most of the attention, the Mercedes F1 car's biggest advantage may be lost with the incoming 2022 rules package. Massive changes to the aerodynamics of the cars will shift the engineering focus away from complicated winglets, flow conditioners, and trick rear wings. That could hurt Mercedes the most, as years of development and understanding will have to be shelved in the interest of simplicity and parity with other teams.
The Mercedes F1 car never worked well in dirty air and when fighting through traffic, but it held a major advantage over the other teams when out in front, in clean air. The Mercedes engineers seemed to understand, just a little bit better than everyone else, how to make the air work around the car.
Losing an aerodynamic advantage will hurt Lewis Hamilton, as he will not be able to use the Mercedes' sophisticated wings and flow conditioners to build a lead over his competitors. That will cost his cornering speed as well as straight-line speed. If Red Bull continues developing their power unit in 2022, the Mercedes horsepower advantage will also disappear.
A hungry, fast, and tenacious new teammate will be looking for wins and the championship
In 2022, Mercedes Junior Team driver George Russell finally gets the call-up to the factory team. After three years in the uncompetitive Williams F1 car, the young Briton will replace the outgoing Valterri Bottas, teaming up with Lewis Hamilton.
Russell has earned the nickname, "Mr. Saturday" for his Saturday qualifying performances, often making the Williams F1 car look a lot faster than it really is. His beastly performance at Spa, qualifying one of the slowest cars on the grid in the second position, shows that his nickname and reputation are well deserved.
In 2020, when Russell stepped in for Mercedes when Hamilton was ill at the Sakhir Grand Prix, he was instantly up to speed. He led the race and nearly won it had it not been for a pit stop miscue and a flat tire. There is no reason to believe that Russell has slowed down, and he will be gunning for wins and his shot at the championship.
Valterri Bottas proved, during his tenure at Mercedes, that Hamilton can be vulnerable in qualifying. Russell is arguably quicker in qualifying than Bottas, so Hamilton may have his hands full on Saturdays. If Russell gets the track position advantage over Hamilton, it could be an exciting team battle. Cunning and experience versus youth and raw speed.
Hamilton has largely been superior to his teammates over the years, but he is vulnerable in qualifying. This year, his battles with Verstappen have shown that he can make costly mistakes, especially when the chasing and when the car is not quite right. Russell will know all of this and be eager to exploit those weaknesses. Expect Mercedes to allow Hamilton and Russell to race each other hard, but team principal Toto Wolff has already said they will have to follow team rules.
Russell winning races takes points away from Lewis Hamilton. That will play right into Verstappen and Red Bull's hand for the 2022 season.
Max Verstappen, Lando Norris, and the Ferrari Duo can taste blood in the water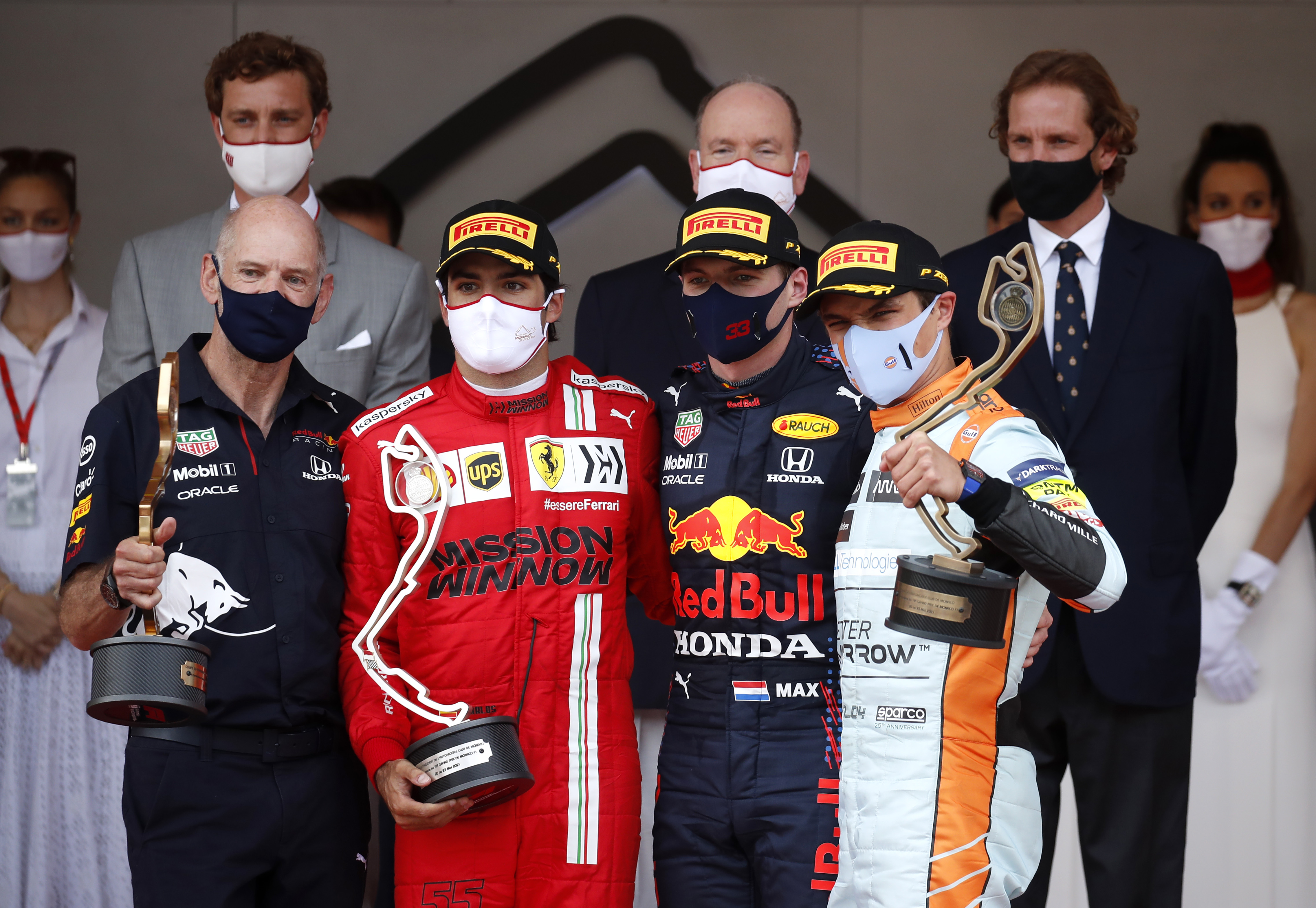 Nothing is more motivating for a driver than knowing you can win a world championship and beat one of the best drivers of all time. Max Verstappen found out first hand in 2021. While he has said that additional championships are a bonus, no one believes he will be anything other than ferocious when it comes to defending his World Drivers' Championship.
Verstappen now knows that Hamilton can be beaten, and he also knows how to do it. Verstappen will be Hamilton's biggest challenger in 2022, and if the cars become more closely matched and the new rules make them easier to pass, Verstappen will benefit the most.
Behind Verstappen, and Hamilton's teammate, McLaren driver Lando Norris is on the verge of a big breakthrough. 2021 was his best season yet, with multiple podium finishes and 160 points toward the championship. If Norris can pick up his first win in 2022, expect the floodgates to open. A win will be just the confidence boost Norris needs to shift his performances up a gear.
At Ferrari, the dynamic duo of Charles LeClerc and Carlos Sainz Jr may be the most closely matched pair of drivers on the grid. The Ferrari F1 car has continually improved throughout the season. Sainz's brilliant third place at the Abu Dhabi Grand Prix and the team's performance in Monaco shows that it is tantalizingly close to being a race winner. LeClerc is simply breathtaking to watch in qualifying and might be one of the few drivers on the grid that can match or even beat Verstappen on sheer pace. Sainz has adapted well to his new team and put in the hard work to elevate his driving performances to match LeClerc. If both drivers can maintain their 2021 momentum, they could easily challenge for race wins.
For Hamilton, the attacks will be coming from all sides. With just Max Verstappen to contend with, 2021 may have been Lewis Hamilton's best shot at winning an eighth world championship. Hamilton is still at the top of his game and can certainly win the title, but from 2022 onward, the challenge will only get harder. A quick teammate, a fierce rival, up-and-coming drivers, and a massive change in rules will all conspire against Hamilton's championship bid.
Related: Lewis Hamilton and Toto Wolff Made a Heat-of-the-Moment Decision After Losing the Championship That Will Affect Them in 2022