Why Adrian Peterson Is the NFL's Worst Nightmare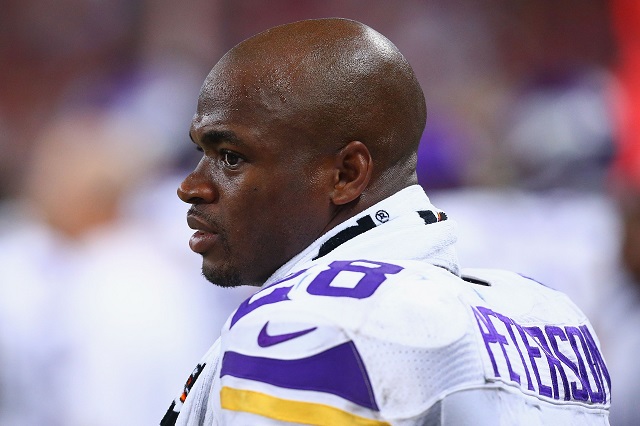 Adrian "All Day" Peterson is one of the premiere running backs in the NFL — on the short list of the most talented and most physically impressive players in the league, and, until this September, one of the most bulletproof inspiration stories they could offer, after he came back from blowing out his knee to seriously challenge the record for single season rushing yard (he did win the MVP for his efforts). Then he was found to have beaten his 4-year-old child with a switch and done it with enough force for the authorities to get involved.
The Vikings' solution? They sat him for the home opener, had their GM give a press conference that essentially said, "There's no way we're cutting him; he's Adrian Peterson," and hoped that it would all go away. So, when more allegations about Peterson's disciplinary tactics surfaced, this time from another one of his children, things hit the fan a little harder.
The Vikings have lost at least one sponsor, which is typically when the league starts to pay attention, since that means that they're directly losing money. The NFL doesn't like losing money, and, with the revenue sharing system in place, any time one team loses money, they all lose money. Adrian Peterson is a franchise-sustaining player, though, and those guys don't grow on trees. If the Vikings had their druthers, they would have buried this story as fast as possible and Peterson would have played on Sunday. The NFL would prefer the same thing — remember, this is a league that would've had Ray Rice active this week if TMZ hadn't wound up with the hotel's security footage.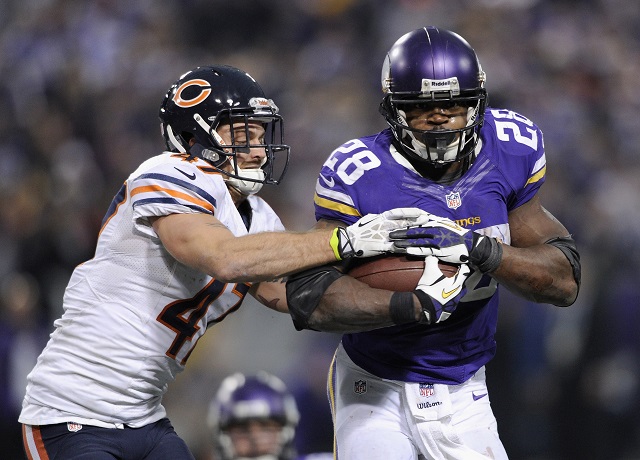 Unfortunately for the institution of professional football, they're facing a prolonged bout of unpopular press, which started with the specter of CTE and has continued through the offseason with various iterations of player malfeasance. Those who make up the NFL have tried to close ranks and put their collective fingers in their ears, of course, but they haven't had a bonafide superstar involved in a scandal until Peterson — even if Rice is a good running back, and he is, the difference between All Day and Rice is substantial enough to warrant a cold, calculated evaluation. Put another way: There's a reason the Ravens cut Ray Rice, and a reason that the Vikings won't get rid of Peterson right out.
On the other hand, you're looking at a guy who's been charged with felony child abuse. Even if he's cleared, this is not the kind of thing that you want hovering over the team, or the league. Of course, it's possible that with enough time, the furor will die down and Peterson will be able to go back to being known for his ability on the field.
While the situation is different in some ways, it's worth remembering here that Ray Lewis now works for ESPN, so the precedent for continued visibility as a member of the NFL in the face of some dour circumstances is far from out of the question.