Why Al Horford Is the NBA's Most Underrated Star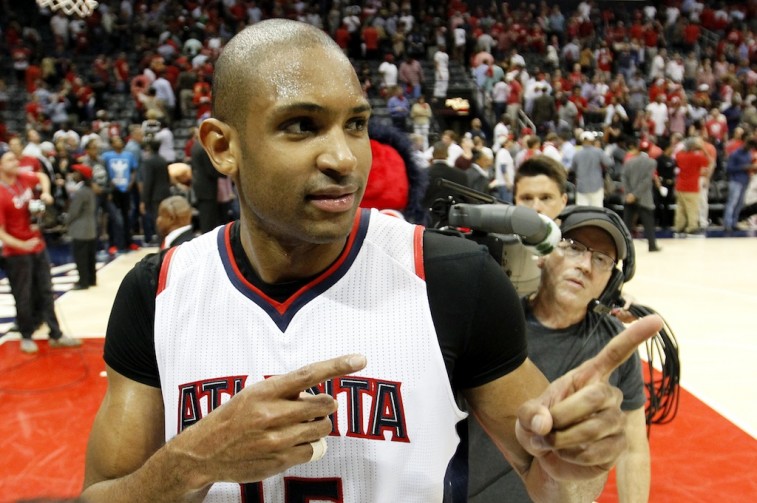 When you think about the National Basketball Association, what constitutes a star?
This is a fair question to ask. It wouldn't be surprising if different people had different responses. Some will probably suggest that stardom comes with recognition — it's all about brand awareness. Others will claim it's all about the statistics. Players who step out onto the floor, night in and night out, and drop ridiculous numbers, are more likely to garner attention than the individuals who aren't known for ending up on a highlight reel. But sometimes it's those players — the ones who seemingly flight under the radar — who deserve their due.
Aside from Kyle Korver who, on occasion, turns into one of those "on-fire" players from NBA JAM, the Atlanta Hawks are made up of these sort of individuals. They rely on the team game for success. It's more important for this group to find balance than for one player to step into the limelight and scoop up all the attention. And so far this year, that philosophy has paid off.
The Hawks finished the regular season with the East's best record (60-22) and currently lead their conference semifinals series against the Washington Wizards three games to two. And while this group has gotten to this point on the back of it's undeniable team chemistry, after Wednesday night's dramatic 82-81 victory, we're been reminded something we can't believe we forgot in the first place. The Atlanta Hawks do have a star on their roster — his name is Al Horford.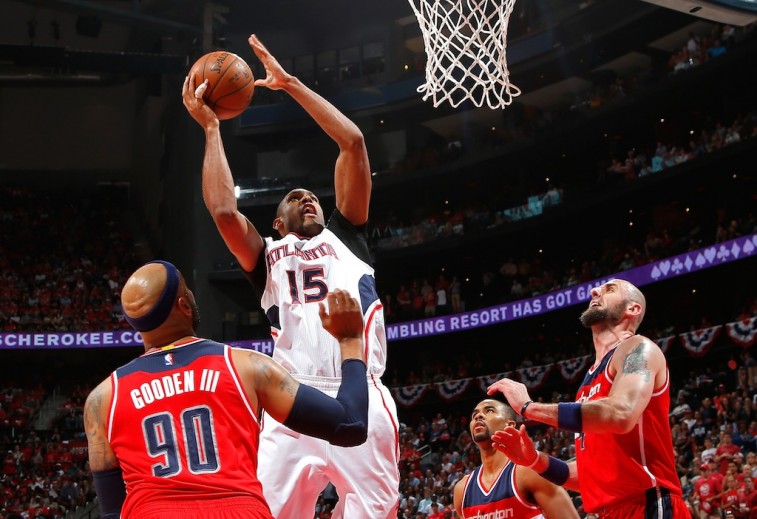 The Atlanta Hawks don't win Game 5 if Horford doesn't give them a star performance. But that's what he did — he gave them everything they needed. The former Florida Gator came through with 23 points, 11 rebounds, and 5 blocks, including an offensive rebound that turned into a game-winning putback with just 1.9 seconds remaining in the contest.
This was the first time that Horford had ever hit a game-winning bucket in the postseason. He also became the first Hawk to have at least 20 points, 10 rebounds, and 5 blocks in a playoff game. You have the right be impressed. We know we are.
Of course, one game doesn't make a star. Stars regularly come up with clutch performances. Interestingly enough, that's exactly what Horford does.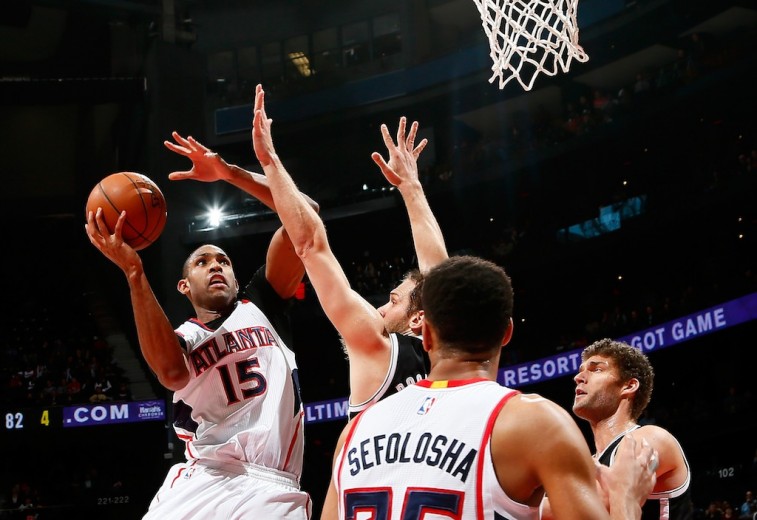 The simple definition of clutch time in the NBA is when there's less than five minutes remaining in the contest and the teams are within five points of each other. According to ESPN Stats & Info, the Hawks' All-Star center has the highest field goal percentage in this category over the last five postseason. By shooting 61.3%, on 19 of 31 attempts, Horford comes in ahead of the Wizards' Paul Pierce who, unfortunately got "Vince Carter-ed" as it were. Still, facts are facts. And with Wednesday night's showing, the fact is that this eight-year veteran reaffirmed his star status.
Al Horford was named to his third All-Star team this year. Clearly the league recognized his play this season. Still, folks will most likely never associate his name with the game's premiere players. And that's fine — Horford is no LeBron James. However, that doesn't mean he hasn't earned the right to be called a star. Because he certainly has — and we will not forget again.
All statistics are courtesy of Basketball-Reference.com and ESPN.go.com.