Why Alain Prost Believes Max Verstappen Will Be Better After First Formula 1 Title
If Alain Prost proves prophetic on his prognostication of Max Verstappen's pending improvement, perhaps Lewis Hamilton should go ahead and plan a retirement party.
A four-time Formula 1 champion, Prost believes the 2021 titleholder, having experienced the physical and mental challenges of claiming a drivers' title, will return a better-skilled pilot.
Especially the way Verstappen overcame all of Hamilton's hurdles during an intense, drama-filled campaign.
Alain Prost prognosticated Max Verstappen 'was ready to reach the top'
If an F1 driver can impress Prost, it's a strong statement. When Prost calls your performance "perfect," what else needs to be said? 
"He had a perfect season," Prost told motorsport.com, reported by planetf1.com.
Prost's opinion of Verstappen has evolved over the past few seasons. As F1's youngest race winner at 18 years and 228 days, Verstappen, a second-generation driver, Prost initially thought the youngster had top-line talent, but he wasn't sure if of Verstappen's temperament? Could he control his emotions and make the right move at the right time? Could Verstappen win the mental game versus veteran drivers? 
Those were a few of the questions Prost posed. 
Verstappen answered them last season. He proved he could handle championship-drive pressure – and then some. 
"… He was ready to reach the top," Prost said. "… Now he's only getting better. … 
"I remember when he started in F1, very often we would say: 'He has the speed, he has everything, but he maybe does a little too much and makes mistakes because of that.' "
Last year, Verstappen rarely made an on-track mistake.
Seven-time F1 champion Lewis Hamilton remains silent on future plans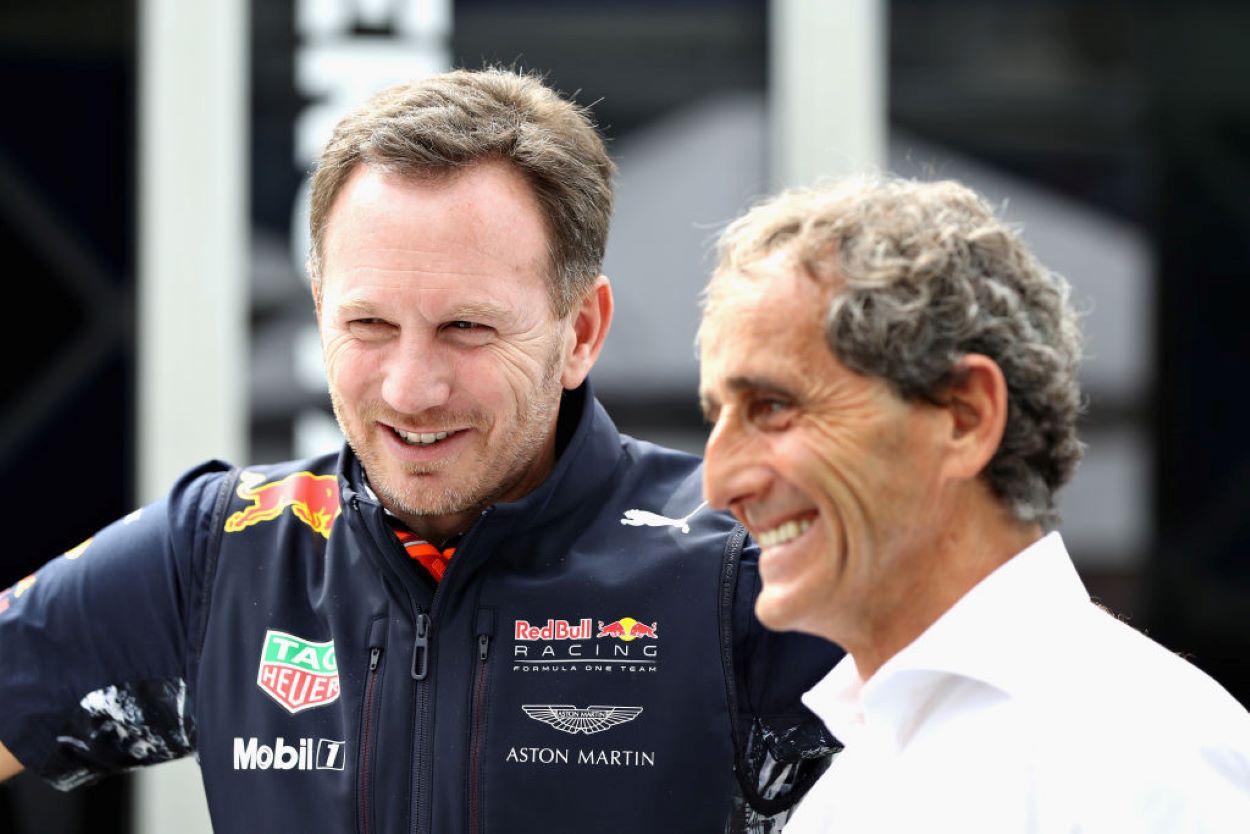 In the immediate fallout of Verstappen's fresh-tire, last-lap, title-clinching pass at the season-ending Abu Dhabi Grand Prix, a disenchanted Hamilton threatened to retire.
He spoke of pursuing other interests, driving away from another chase at the record eighth drivers' championship.
The New Year passed, and the Hamilton camp remained silent. He did wish so long to old Mercedes teammate Valtteri Bottas and welcomed his new "wingman" George Russell.
Hamilton celebrated his 37th birthday on Jan. 6 without a word to the public on his plans.
Highly critical of how race officials handled the final restart, Hamilton disabled many of his social media platforms denied interview requests.
It would be surprising to see him turn his back on a rematch with Verstappen as competitive as Hamilton drives. Their race-to-race rivalry and off-the-track team comments fueled one of the most entertaining F1 seasons in history.
Prost agreed. 
"By that I mean the spectacle, the sport, the human aspect, the popularity of F1, and the fact that young people are starting to follow it," he said. "So yes, it is definitely the best season in history."
Prost: 'With a world title in your pocket, you drive and think differently'
If Hamilton does return, he can expect to face an improved Verstappen.
Prost experienced what Verstappen will feel when he takes his F1 seat next season.
"With a world title in your pocket, you drive and think differently," Prost said. "As soon as you win one, the pressure is less. He will know even better when to attack and when to take less risks, and in the end he will be a better driver."
Hamilton certainly knows that feeling seven times over. Assuming he returns for the start of 2022, Hamilton will be racing for a record eighth title with a big grudge against how '21 ended.
Like Sportscasting on Facebook. Follow us on Twitter @sportscasting19.