Why Allen Iverson's Net Worth Only Amounts to $1 Million in 2020
There was a time when, despite superstars like Michael Jordan and Kobe Bryant dominating the league, Allen Iverson was the most popular NBA player on the planet. His street style on and off the court made him a different type of superstar and paid handsomely. Despite signing lucrative deals, however, Iverson is only worth around a million dollars in 2020. 
Allen Iverson's NBA story
Iverson was a national story before he ever stepped foot on a college basketball court. A fight at a local bowling alley left him in jail when he was supposed to be preparing for the NCAA. A video showed several African American high schoolers fight with a group of white men. The black teens got the brunt of the punishment. Iverson was granted clemency. After finishing up on his diploma, he went to Georgetown. 
For two years, Iverson was the star of John Thompson's legendary Georgetown basketball team. While his draft stock had taken a plunge following his legal struggles, Iverson was selected first overall in the 1996 NBA Draft ahead of Kobe Bryant, Ray Allen, and several other soon-to-be stars. Aside from Jordan, no one changed the game like Iverson. 
Iverson marked a shift in culture in the NBA, bringing hip hop style to the basketball court. This came at the chagrin of David Stern, and the NBA, who imposed a strict dress code after Iverson and several other players started to wear street style in games. At the same time, however, Iverson was a marketing dream. 
At his peak, he was an unstoppable force despite barely standing at six-feet tall. His relentless scoring ability, combined with his trailblazing attitude, made him as popular as he was controversial. Although Iverson's later career was rough, the peak was a level few players could ever boast about. He led the 76ers to the 2000 Finals and became the face of the franchise in a way that still resonates to this day.
Iverson retired averaging 27 points per game and six assists, but his legacy stretches far beyond the court. However, his dark side got the best of him in more ways than one. 
Iverson's fall
Aside from his struggles to remain a star talent beyond statistics during the latter half of his career, Iverson also struggled to keep his life away from basketball afloat. He made over $150 million throughout his NBA career on top of several lucrative endorsement deals, according to Spotrac.
This should've set the Hall of Famer for life. But financial irresponsibility has left him with peanuts compared to what he had 20 years back. Iverson burned through the money. Around the same time, his NBA career was ticking down, and stories of his financial irresponsibility hit the news.
From racking up nearly $1 million in debt at a Philadelphia Jeweler to stories of his irresponsible antics at clubs, his nine-figure worth dwindled. Divorce combined with his reckless spending, leaving his bank account a shelf of its former self. Now, fans who followed him would be shocked to find out how little he's worth. 
Allen Iverson's net worth and silver lining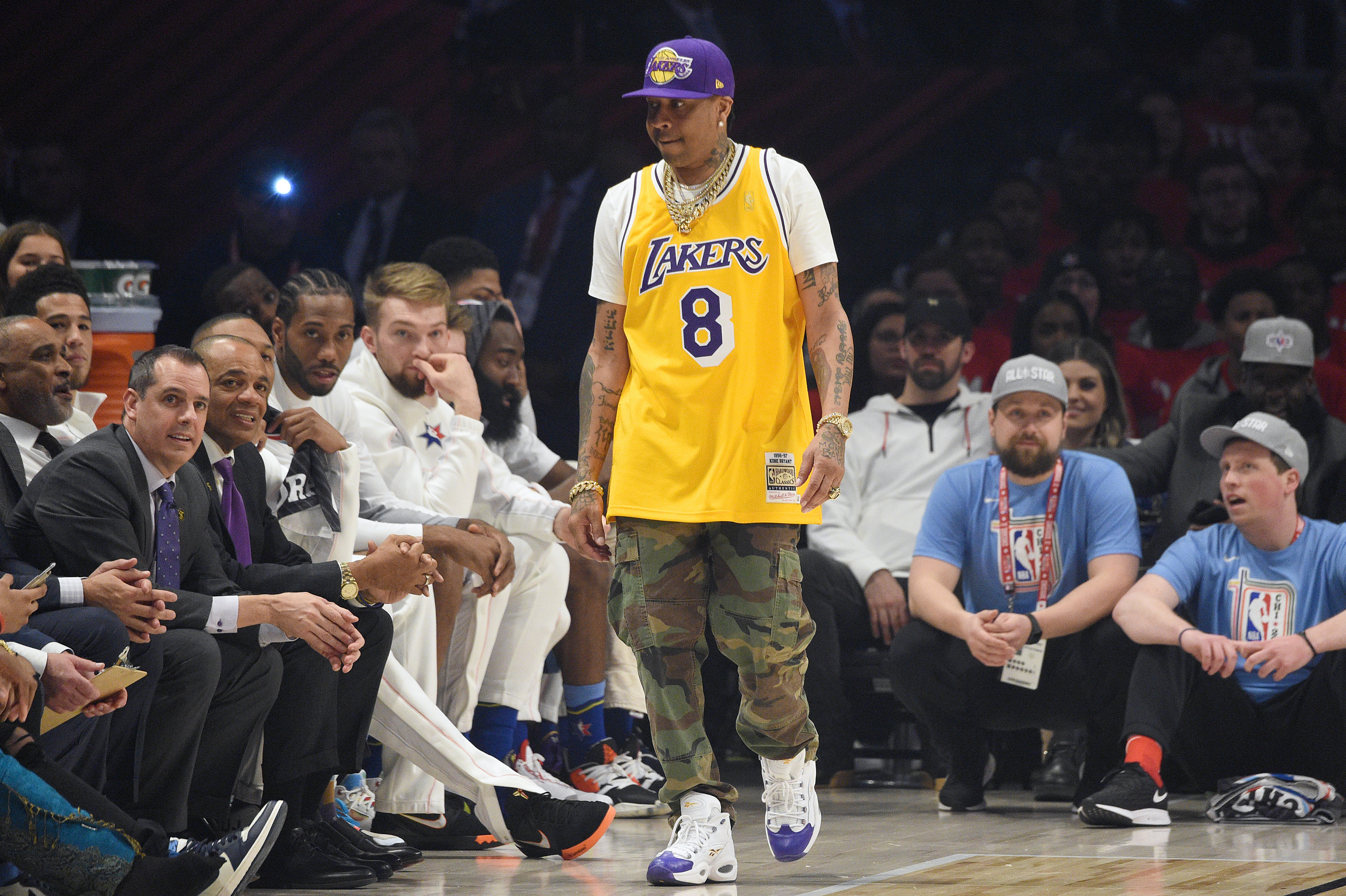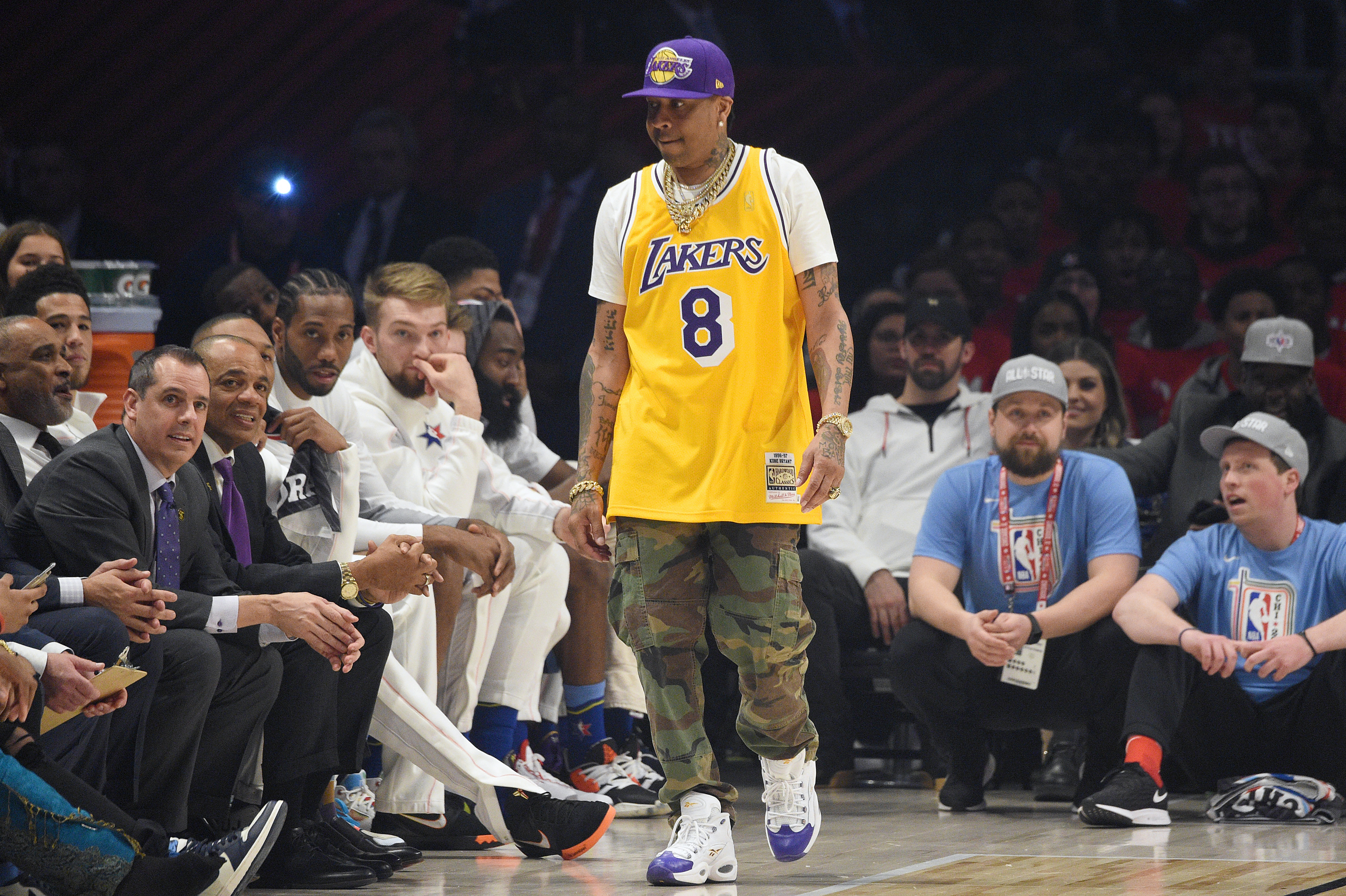 As Clutch Points reports, Iverson has something to look forward to. He's only worth $1 million in 2020. But he's still due for a massive payday from his lifetime deal with Reebok. The agreement, signed at the height of Iverson's career, will pay the retired superstar $32 million when he turns 55 in 2030. On top of that, he still makes $800,000 annually from the deal — plus his retired player's pension. 
In all, Iverson's story is one of both the highs and lows of a basketball superstar. Now, well into his retirement, Iverson remains a candid voice for all his struggles and bears the responsibility of his actions. His low net worth is shocking, but if he can learn from past mistakes, Iverson can hope the money that's on the way can pave the way to a better second chapter.