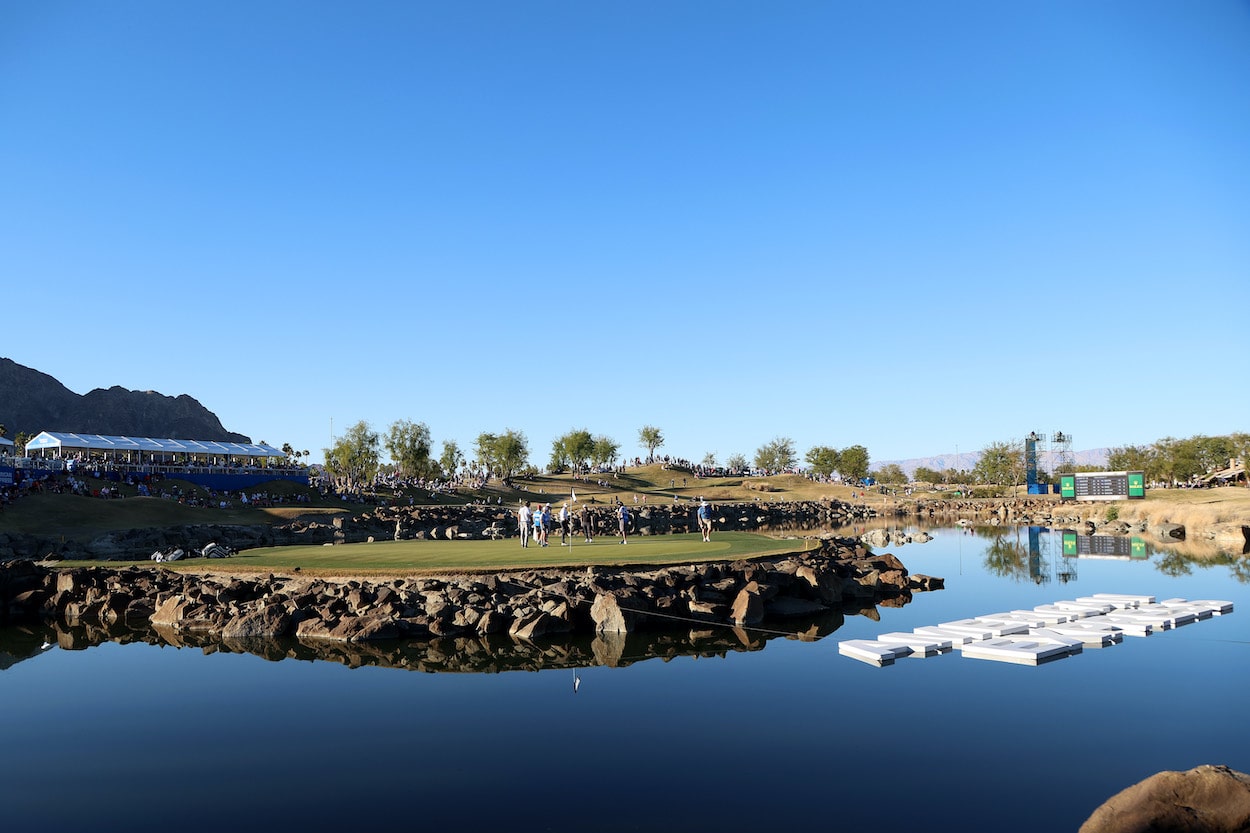 Why Is the American Express Played on 3 Different Golf Courses?
The American Express is a unique event on the PGA Tour schedule.
It's American Express week on the PGA Tour, which means you'll be in for a unique viewing experience if you decide to check out some of the best golfers in the world battling it out in Southern California. Instead of the traditional 36-hole cut event played on one course, the American Express features a 54-hole cut and three different golf courses. Every player will play one round on all three courses before congregating at the same track for the final round on Sunday.
So, why is the American Express played on three different golf courses, and which courses are they?
The American Express has undergone constant changes since its PGA Tour debut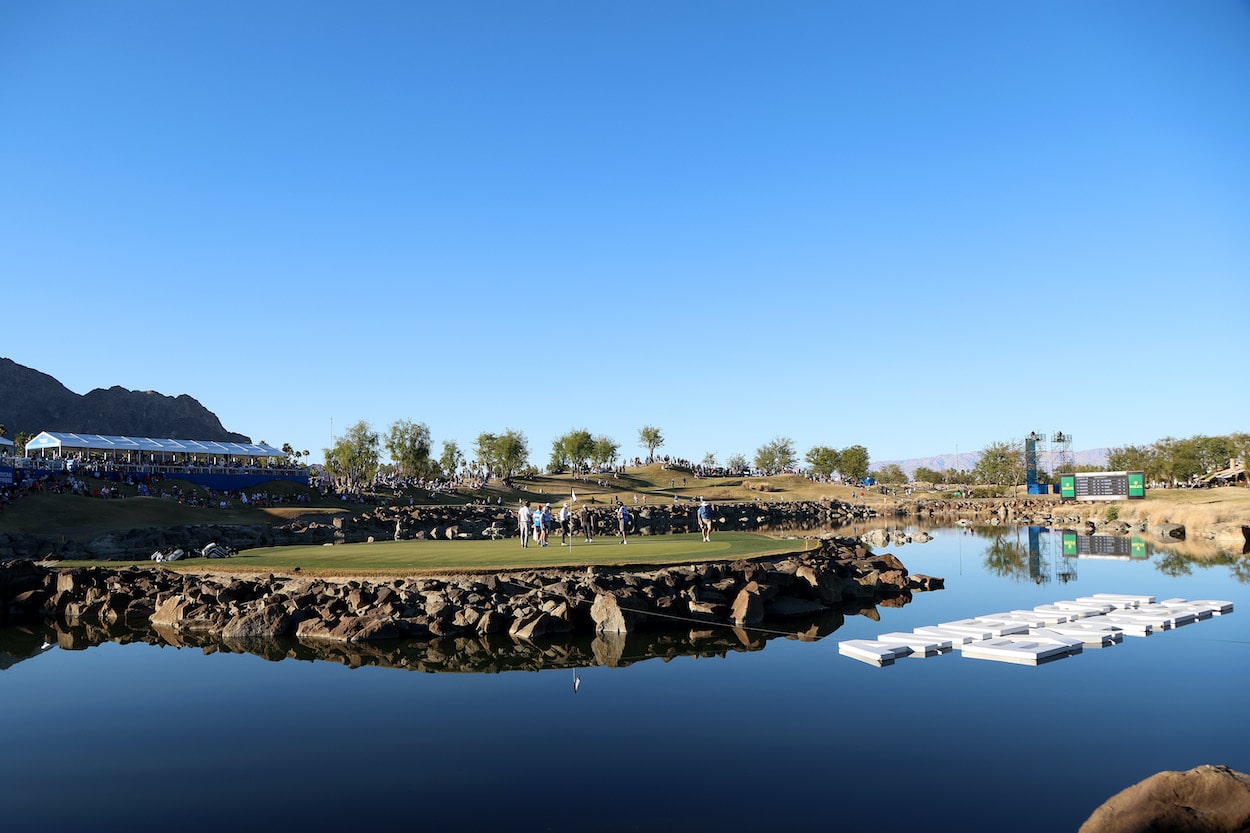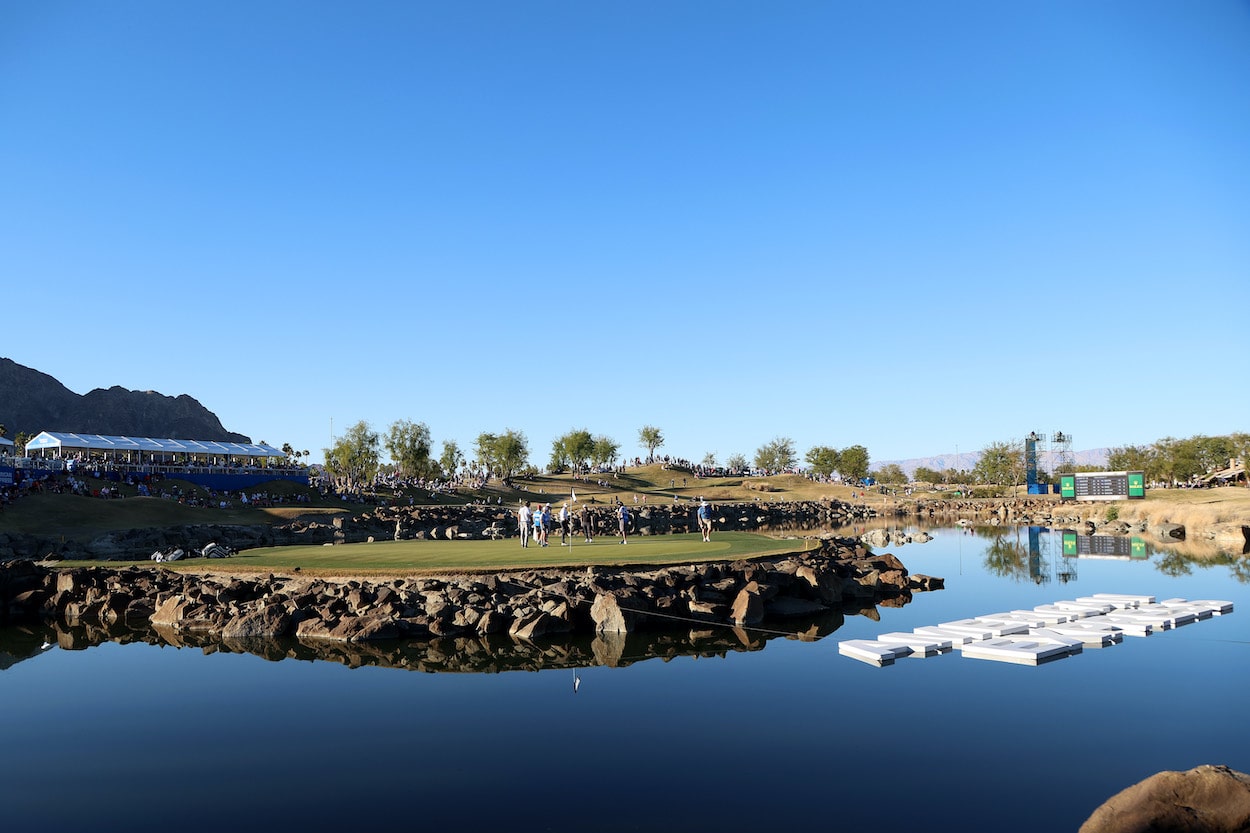 Many events on the PGA Tour schedule — take The Masters, for example — will never change. The Masters will always be called The Masters, and it will always take place at Augusta National Golf Club. Other events, though, are more varying.
In the case of the American Express, the tournament has undergone numerous name changes and course switch-ups over the years. The event debuted on the PGA Tour in 1960, when it was called the Palm Springs Desert Golf Classic. Since then, the name of the tournament has changed nine different times. The name that stuck the longest was the Bob Hope Chrysler Classic, which stood for 23 years from 1986-2008. More recently, the tournament was named the CareerBuilder Challenge from 2016-18 and the Desert Classic in 2019. The American Express took over in 2020, and it's stood ever since.
In addition to the constant name changes, this event has also cycled through more than a dozen golf courses in Southern California. The current trio of courses has been in place since 2016.
Why is the American Express played on three different golf courses?
From 1960-2011, the American Express was a 90-hole competition over five rounds of golf. It used to feature one of the most prolific celebrity pro-ams on the PGA Tour, so multiple golf courses were needed to ensure everyone could finish 18 holes before sunset.
In 2012, the event moved to a 72-hole competition with a 54-hole cut, but the multi-course setup remained the same. Today, the American Express is played on three different golf courses — La Quinta Country Club, PGA West Stadium Course, and PGA West Nicklaus Tournament Course. Every golfer plays each of the three courses from Thursday-Saturday, then after a 54-hole cut, the surviving players battle it out on Sunday at the Stadium Course.
This isn't the only event on the PGA Tour that employs three golf courses. The AT&T Pebble Beach Pro-Am is played at Pebble Beach Golf Links, Spyglass Hill Golf Course, and Monterey Peninsula Country Club.