Why Are NFL Owners Allowed to Invest in Daily Fantasy Sports?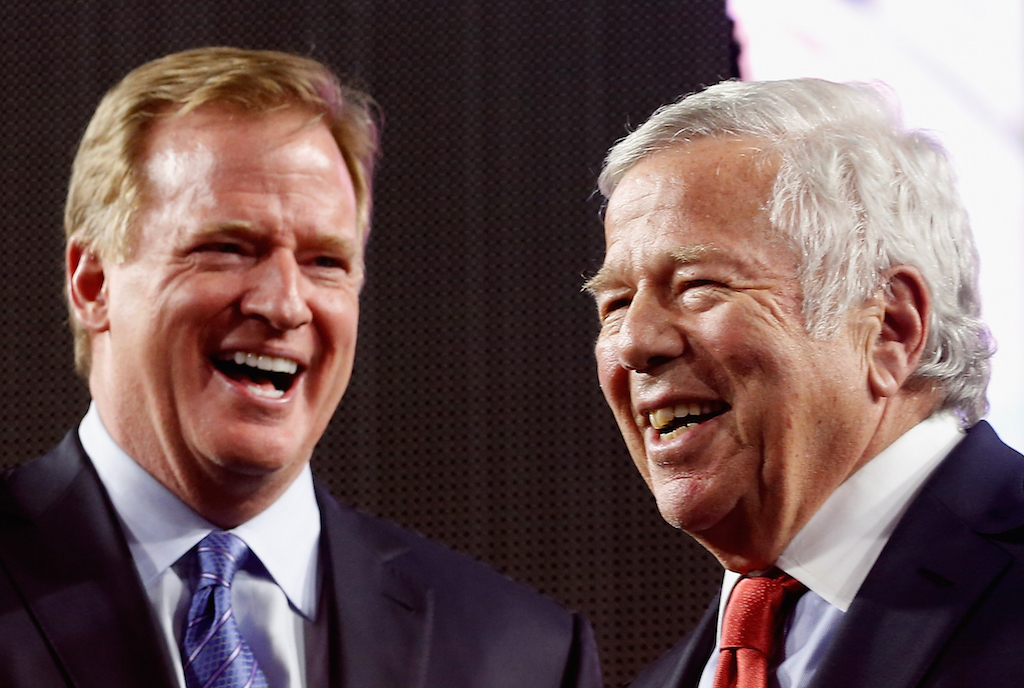 Unfortunately, double standards and hypocrisy are a part of life – especially when you are talking about life in the National Football League. The most commonly discussed example of this is the NFL's stance on player safety. In case you've missed it, the league continues to steadfastly insist that the safety of its most important asset – its players — is one of its highest priorities, despite the mounting evidence that would suggest that it's blowing smoke up the rear ends of the professional football-consuming public.
If you don't believe us, consider for a moment the fact that practically every new rule aimed at improving the safety of the game happens to be tailored toward protecting offensive players, while the league continues to subject its defensive players to the dangers of cut blocks, which at their worst have the potential to cause career-ending lower body injuries. On top of that blatant double standard, you can also look at the hypocrisy of the fact that Thursday Night Football, which brings in over $300 million for the NFL annually, won't be going away anytime soon. Let's be real for a minute here, if the league truly cared about player safety, would they really think it's a smart idea to make players play two games in five days? Probably not.
The aforementioned illustrations display clear-cut examples of the double standards and hypocrisy that exist in the NFL today. With that being said, there is an emerging situation that, relatively speaking, actually blows them both out of the water.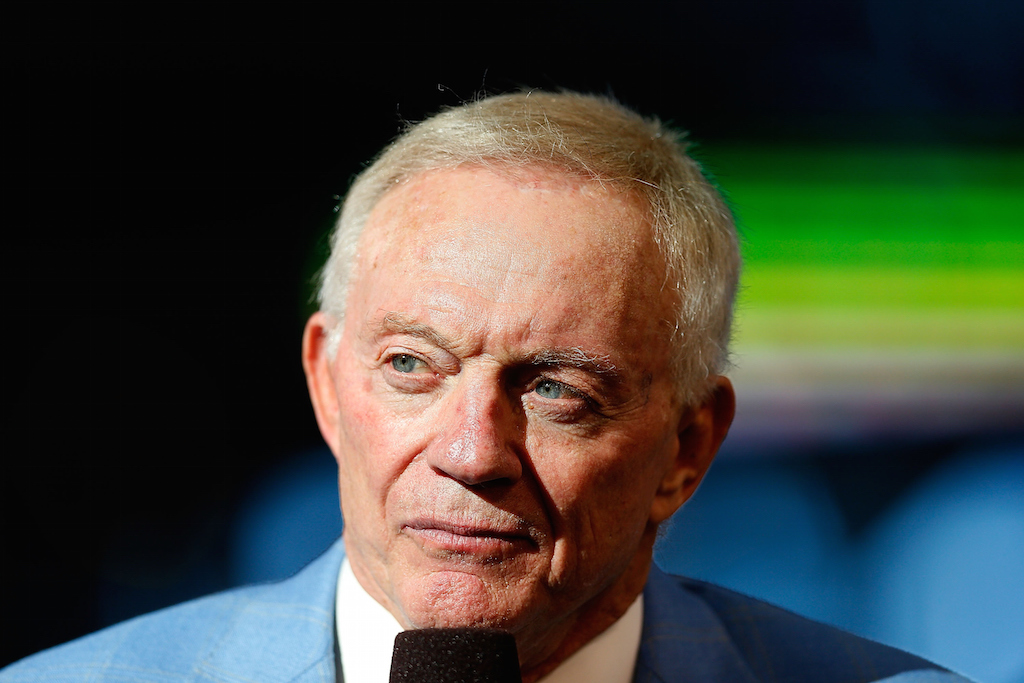 Over the last year, daily fantasy sports leagues, such as those offered by DraftKings and FanDuel, have taken the country by storm. Their popularity continues to grow and reach all-time highs despite an ongoing controversy regarding potential insider trading among employees and a debate as to whether daily fantasy sports should be considered gambling. As a result, both companies, which are each individually valued at over $1 billion, have attracted some big-name investors. Among them are Dallas Cowboys owner Jerry Jones (pictured above) and New England Patriots owner Robert Kraft, who have both invested in DraftKings.
From a purely business perspective, it's hard to blame Jones and Kraft for wanting to wet their beaks in a booming industry. They are, after all, crafty businessmen, and there is a reason that both men are billionaires. However, when you consider the potential conflict of interest caused by their investments — even if they have yet to break any laws or league rules — this is yet another blatant display of the greed and arrogance of two high-powered NFL owners, and the double standards that currently exist in the NFL.
Given the amount of money at stakes every week in daily fantasy sports contests, the idea that an NFL executive of high power and influence, such as Jones or Kraft, can own a stake in one of the industry's largest companies raises several red flags. For starters, if the league has banned individual teams from investing in the industry, why should team owners get a free pass? Moreover, can you even imagine the backlash that would follow if say, Cowboys quarterback Tony Romo or Patriots quarterback Tom Brady wanted to invest in such a promising business venture? Both players have the financial means to pull off such an investment, but as long as they are active NFL players, the league would likely never allow them to get a piece of the pie.
This hardly seems fair and just, but at this point we have no other choice but to chalk this up as another case of the billionaires who run the NFL exploiting the popularity of their league for further financial gain.