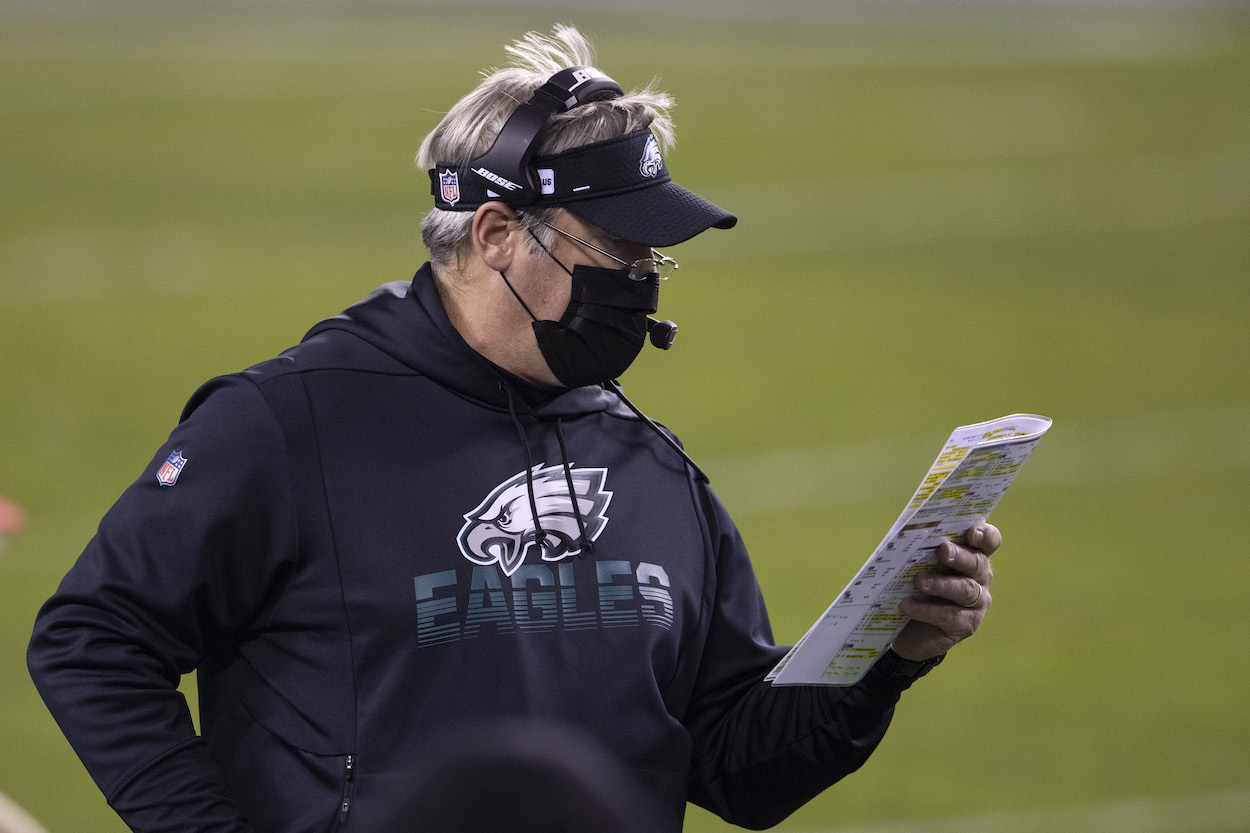 Why Are Teams Ignoring Former Eagles Head Coach Doug Pederson?
Despite winning a Super Bowl less than four years ago, former Philadelphia Eagles head coach Doug Pederson isn't gaining any hype this offseason.
It took a little longer than expected, but the NFL's head coach hiring process is finally underway. The Denver Broncos just hired former Green Bay Packers OC Nathaniel Hackett, and the Chicago Bears snagged former Indianapolis Colts DC Matt Eberflus.
There are still several teams that need to hire in the coming weeks. However, as teams start inviting candidates in for second interviews, the list of possible hires is growing smaller and smaller.
With that in mind, the notable exclusion of Doug Pederson from this list of second interviews is shocking.
Former Eagles HC Doug Pederson is generating little interest
The man who delivered Philadelphia its first-ever Lombardi Trophy back in 2018, Pederson threw his name back into the mix this offseason as a coaching candidate after a year away from the game in 2021. He had a disastrous final season with the Philadelphia Eagles in 2020 — it made sense that he wanted a full year away from the sport to recharge his batteries.
However, Pederson was quick to jump back into the coaching carousel this winter once the regular season ended. He was one of the Jacksonville Jaguars' first interviews, with many pinning him as a favorite to land a job early in the process.
Thus far, this has not been the case. Pederson has only interviewed with the Jaguars and Bears and wasn't invited back for second interviews with either team. The Bears just filled their head coaching vacancy, obviously ruling Pederson out of a job in Chi-Town.
Jacksonville could still be a possibility. However, there's been increasing talk of them leaning toward Bucs OC Byron Leftwich. There's also been talk of Jaguars GM Trent Baalke wanting to be too involved with the day-to-day processes, something Pederson likely has no interest in being around after his experience alongside Eagles GM Howie Roseman.
Why isn't Doug Pederson viewed as an attractive candidate?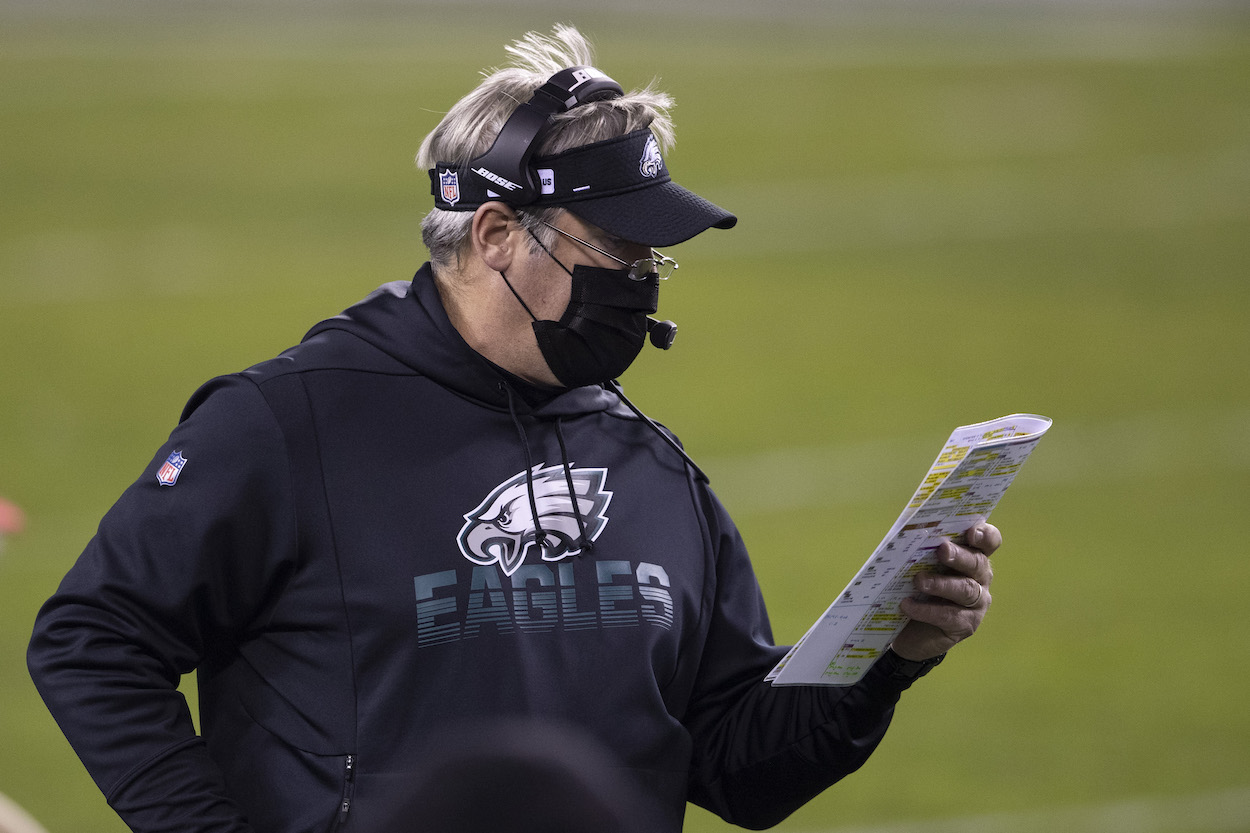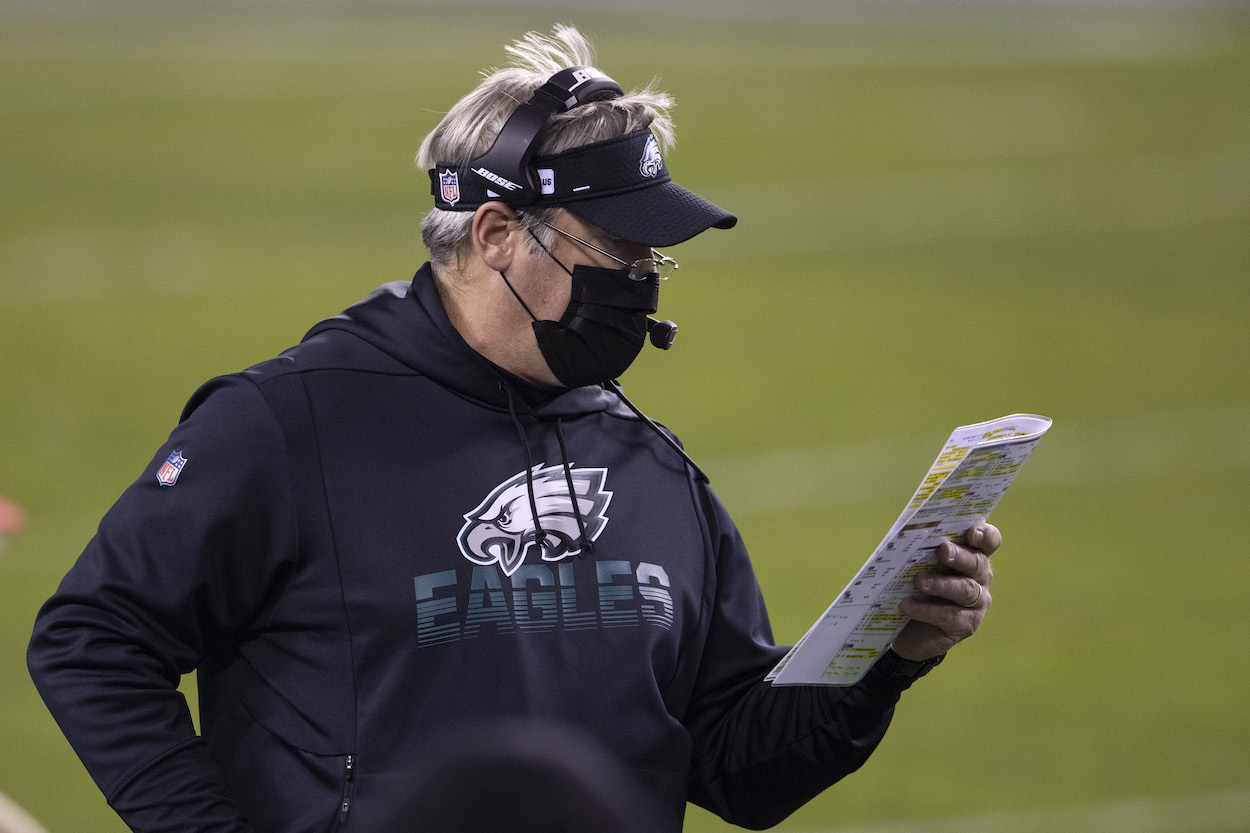 Attempting to identify why Pederson isn't viewed as an attractive coaching candidate is challenging. Sure, his final season in Philly was brutal, and he's struggled to build strong coaching staffs in the past. However, he also won a literal Super Bowl with a backup quarterback.
Very rarely do Super Bowl-winning head coaches hit the open market. For some of these teams that haven't sniffed a Super Bowl in decades, one would think they'd jump at the opportunity to hire someone who's been there and done that.
These teams are making a mistake
There's something to be said about not trying to live off another franchise's success. Any one of these coordinators being hired to be head coaches could very well be "the next big thing."
However, for most of these teams, the decision to pass on a Super Bowl-winning head coach makes little to no sense.
Specifically for the organizations rostering young quarterbacks in desperate need of development (Bears, Jaguars, Dolphins), Pederson is the perfect man for the job. He oversaw Carson Wentz's near-MVP season in 2017 and experienced a ton of success with career backup Nick Foles.
Pederson even coached Jalen Hurts to a few impressive performances toward the end of 2020.
Regardless, it's hard not to view teams snubbing Pederson as a move they'll regret down the road. You don't win a Super Bowl off pure luck.
Like Sportscasting on Facebook. Follow us on Twitter @sportscasting19.