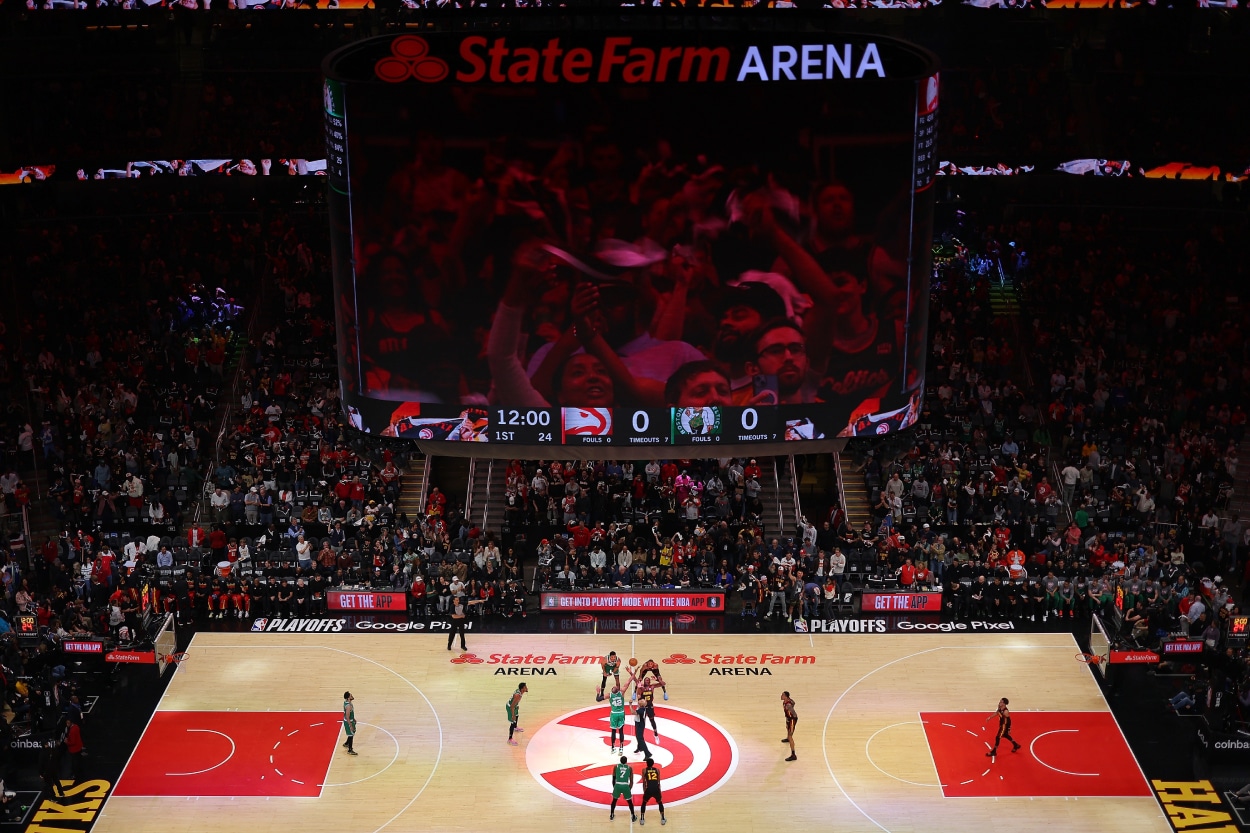 Why Are the Boston Celtics Wearing Shirts With 'HW' on Them?
Why were members of the Boston Celtics wearing shirts with the letters "H" and "W" on them Thursday night against the Hawks?
The Boston Celtics finally took care of business Thursday night, knocking off the Atlanta Hawks in Game 6 on the road, 128-120. The series went further than most expected and likely upped the blood pressure of Celtics fans, especially after watching the top-seeded Milwaukee Bucks fall in five games.
While there was plenty of action on the court, viewers may have noticed members of the Boston Celtics sporting gray and pink shirts on the bench. The shirts had the initials "H" and "W" and a shamrock inside a pink heart and were a tribute to Heather Walker, a longtime Celtics family member who died Wednesday.
The Boston Celtics and many others pay tribute to Heather Walker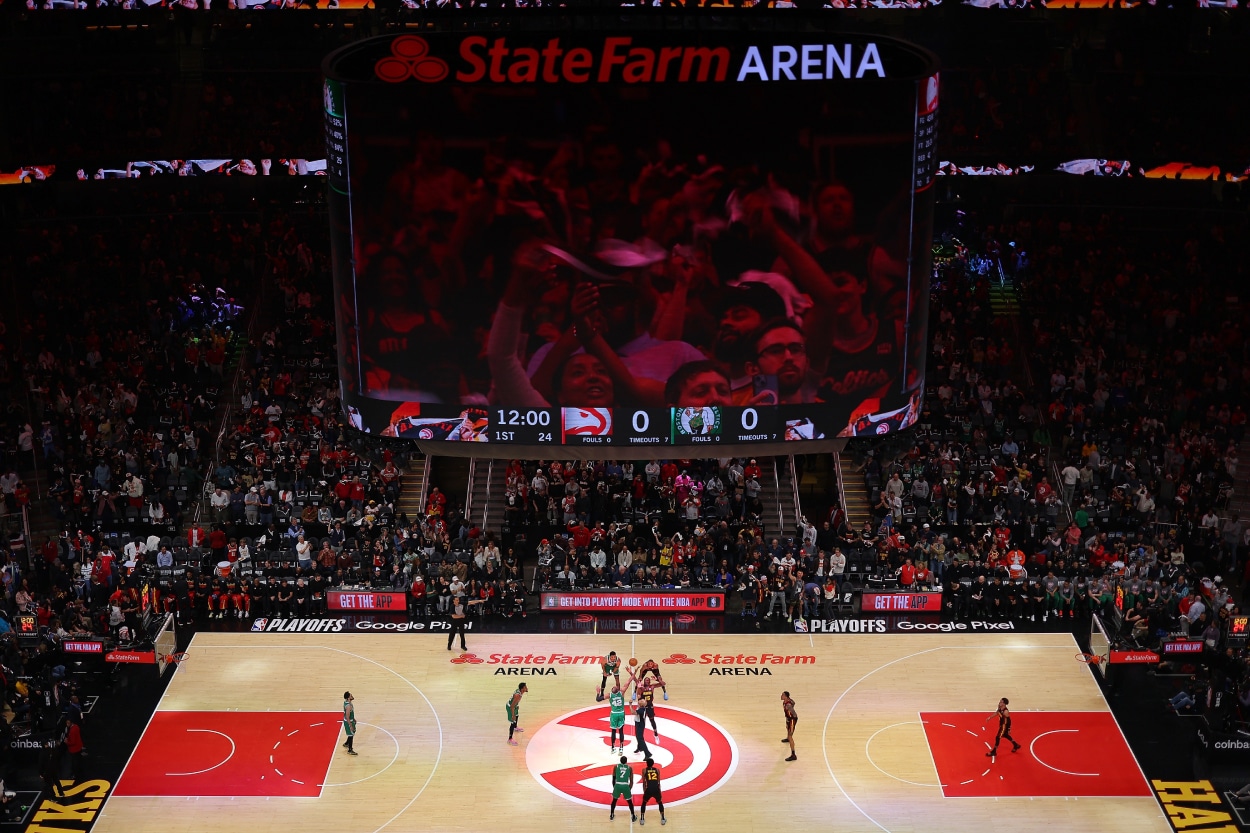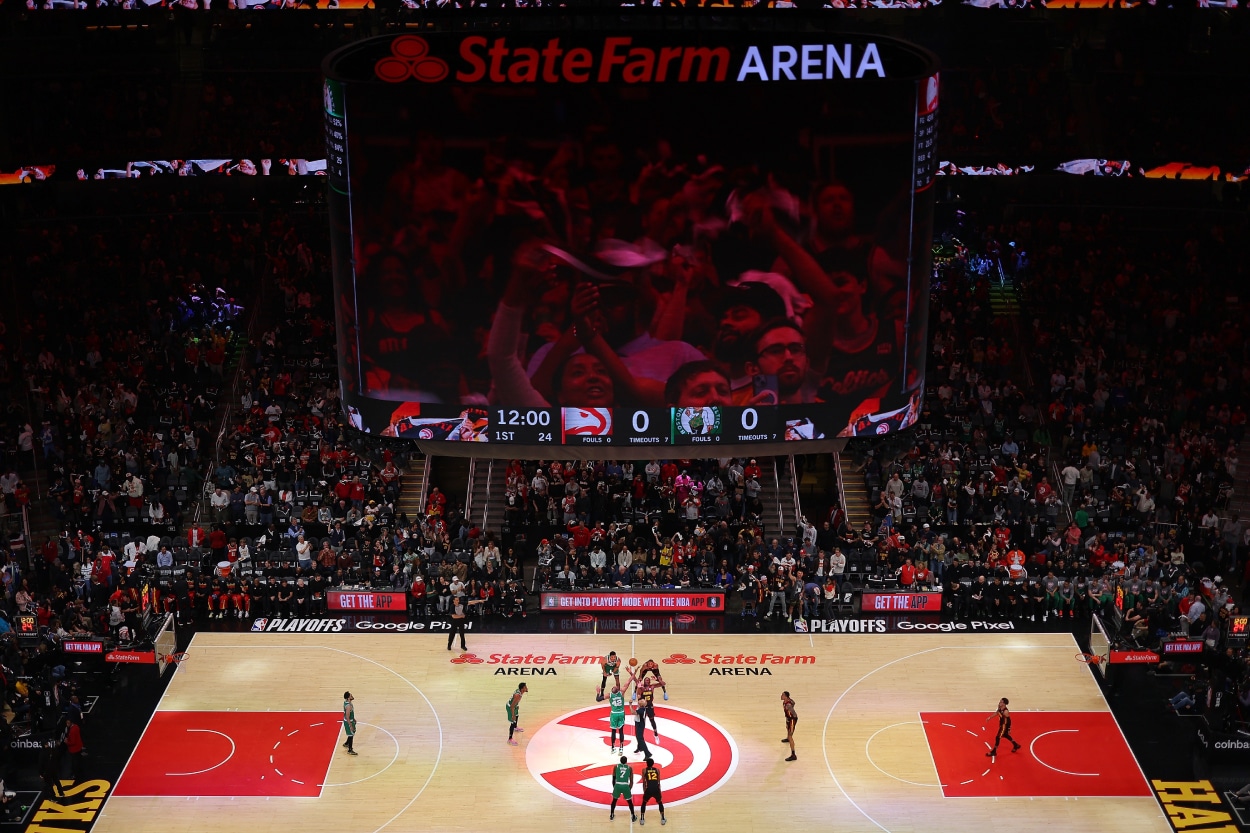 Heather Walker was the team's Vice President of Public Relations and had been with the organization since 2006. In 2021, she was diagnosed with glioblastoma, an aggressive form of brain cancer that ultimately took her life Wednesday. Walker was 51.
Walker clearly had an impact on the organization. Players, organizations, and media members have continued to pay tribute to Walker over the last 48 hours, expressing condolences to her family, while singing the praises of her hard work with the Celtics and for helping raise awareness and funds for cancer research.
The NBA put out a video tribute to Walker on Wednesday. Various teams issued their own statement on her passing.
"The Bruins are deeply saddened by Heather's passing and send our thoughts and condolences to her loved ones and the entire Boston Celtics organization," the Boston Bruins tweeted.
Marcus Smart spoke about Walker before Game 6 against the Hawks
Her impact also reached Marcus Smart, Boston's longest-tenured player. Smart shared his memories of Walker before taking the court in Thursday's series-clinching victory over the Hawks. In that game, Celtics player all wore the gray shirts on the bench as a tribute to their "teammate."
"Oh man, Heather was great," Smart said. "She made my life very, very easy. She was just so living and caring, and she cared about us. Every day there was always something sweet and something she'd do to make your day. This is definitely tough to have to go through.
"My heart goes out to her family. I ask everybody to keep her family in your prayers. Heather was everything."