Why Baker Mayfield Only Gets 1 More Year to Prove Himself
Baker Mayfield was once lauded as the future at quarterback in the NFL. After a wildly successful college career, he had the tools and star power to take the lowly Browns out of the depths and give Cleveland something to look forward to in football. After a promising yet unspectacular rookie year, however, everything regressed. 
Now, the same people who once had faith that Mayfield could become a force in the NFL are wondering if he even has a future.
The rise of Baker Mayfield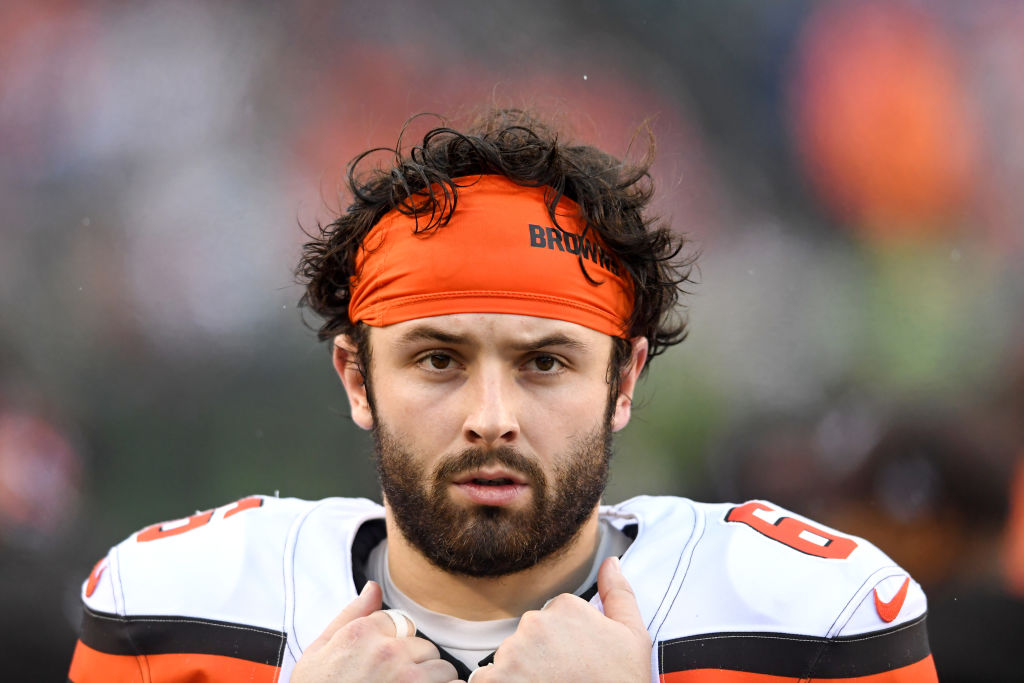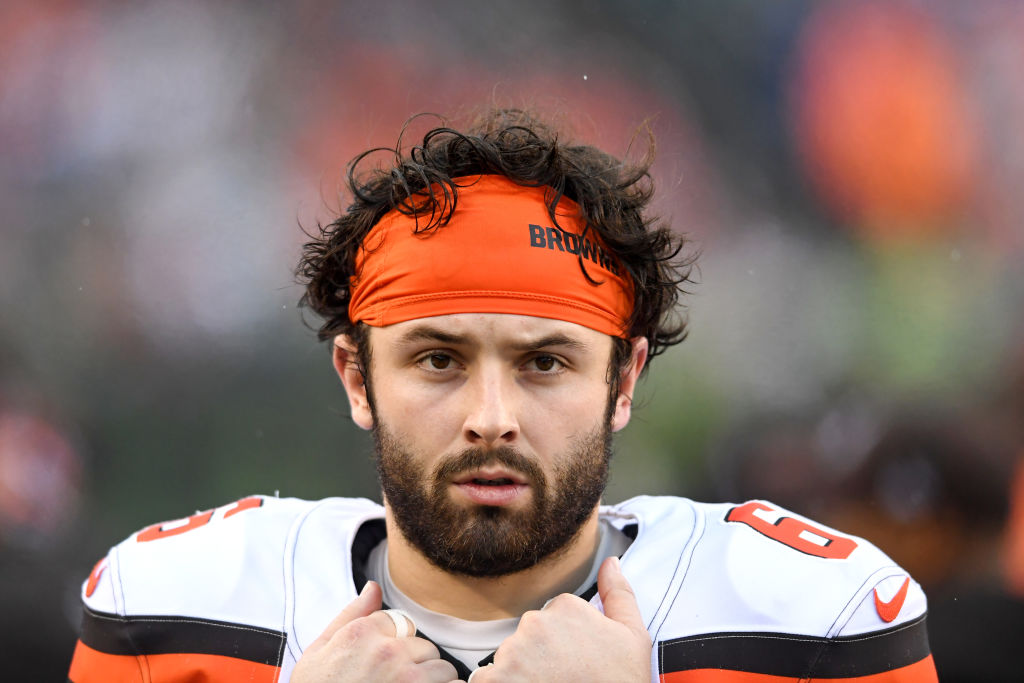 Following his success at Oklahoma, Mayfield was a hot commodity. There was never doubt after the Sooners' season that he was the No. 1 overall choice.
When the Browns secured that pick, the pairing was a no-brainer. Mayfield was a young college stud trying to become the next big NFL quarterback; the Browns desperately needed a star like the neighbor Cavaliers had off and on since 2003. 
Mayfield took some time to adjust to the NFL as a rookie, but the tools were there. He threw for 27 touchdowns against 14 interceptions with a 63.8% completion rate. There were bugs in his game, but with every matchup, Mayfield looked more like an NFL player.
The fall of the Cleveland Browns QB
Fast forward to his sophomore year, and things changed for the worst. The Browns got Mayfield a receiving core that most quarterbacks would salivate over in Odell Beckham Jr. and Jarvis Landry. Add this to the natural progression expected of a second-year quarterback, and the sky seemed to be the limit for Mayfield and the Browns. Then, the season started. 
Mayfield no longer looked like the promising quarterback of the past year. Although his overall yardage went up by 100, it took 50 more passes to achieve. His completion rate was down to 59%, his touchdowns dropped to 22, and his interceptions went up to 21. Mayfield didn't look bad; he looked awful. 
Mayfield's 59.4% completion rate landed near the bottom of the NFL for starting quarterbacks. His 78.8 quarterback rating was second only to Andy Dalton's 78.3 among starting quarterbacks. In two short years, the conversation surrounding Mayfield has shifted. He may not have much time to show that last year was a fluke.
Can Mayfield save his career?
Before he ever proved himself, Mayfield was already appearing in commercials and getting the superstar treatment. Had he lived up to the promise he showed in college, it may not have rubbed people the wrong way. With a struggling QB who basks inside the limelight, however, this was a questionable look. 
Mayfield acknowledged that the astronomical failure of his second season was a humbling experience. he expressed his desire to use it as a learning experience and get back to the path he was on after his rookie season. 
"It's a humbling experience. It's a different ball game. I mean, let's just be honest, I put my foot in my mouth a lot this past year," Mayfield said, according to USA Today. "And I'm going to internalize that, and I think that's the way I need to handle it."
How long does Baker Mayfield have to fix things?
The NFL can be an impatient crowd. While some players can get by struggling for years, nobody has a long shelf life without showing promise. Mayfield has shown the potential to be everything promised of him throughout his first two years. However, his regression is not a good sign. 
For Mayfield to correct the course, he must have a better 2020 season. The NFL is finicky. But the same short attention span that makes people forget about past triumphs can also make people overlook past failures.
Mayfield has acknowledged his problem, said the right things, and stated his desire to work on things. If he doesn't get results on top of this, all of this was for nothing.
Follow more updates from Sportscasting on our Facebook page.