Why Bam Adebayo is the Key to the Heat's Success
It's official: long shot competitor Bam Adebayo is the winner of the 2020 All-Star Skills Challenge. Adebayo was pinned at +1200 to win at FanDuel Sportsbook, yet he took on all comers with seeming ease.

This isn't some flash-in-the-pan moment for a player with a limited skill set on the court. Yes, the big story of the 2020 Miami Heat are the big moves that made room for ex-Sixers star Jimmy Butler to come on board and the midseason trade for Andre Iguodala.

But it's Adebayo's quietly incredible talent at center that ties this version of the Heat together. Finally allowed to shine with so many players moved elsewhere to get Butler, Adebayo quickly blossomed into a rare talent. Here's how he got to this point.

Bam Adebayo's early career showed flashes of the player he is today
Adebayo committed to Kentucky in 2015. He was a solid center, NBA material from the beginning. He played a big role in the Wildcats' men's basketball success in the 2016-17 season. He averaged 13 points, eight rebounds, and 1.5 blocks per game by the end of his run there.

His solid scoring games came at crucial moments, but his rebounds and passing skills were paramount. During the Wildcats' dominating run through the NCAA Tournament, Adebayo put up double-digit rebounds in each game. He capped off his incredible run with a 12-rebound performance that was pivotal for winning a Sweet 16 game against the UCLA Bruins.
Adebayo followed through on that momentum by declaring for the NBA draft in 2017. The Heat picked him up with the No. 14 pick in the first round. He found himself mostly underused.

How the Heat rearranged the roster and gave Bam Adebayo a chance
Ironically, it's the addition of a top-tier talent that gave Bam Adebayo the opportunity for more playing time.

The blockbuster move to lure then-Sixers star Jimmy Butler involved sending Josh Richardson to Philly and Hassan Whiteside to Portland. With a first-round pick also thrown on the pile, it meant the Heat needed to take further advantage of their remaining talent.

That put the spotlight on Adebayo, whom Miami needed to fill in the gaps in the starting lineup. He seized the opportunity and made his case for the All-Star team in the process.

Why Adebayo is crucial for the Heat's chances in the East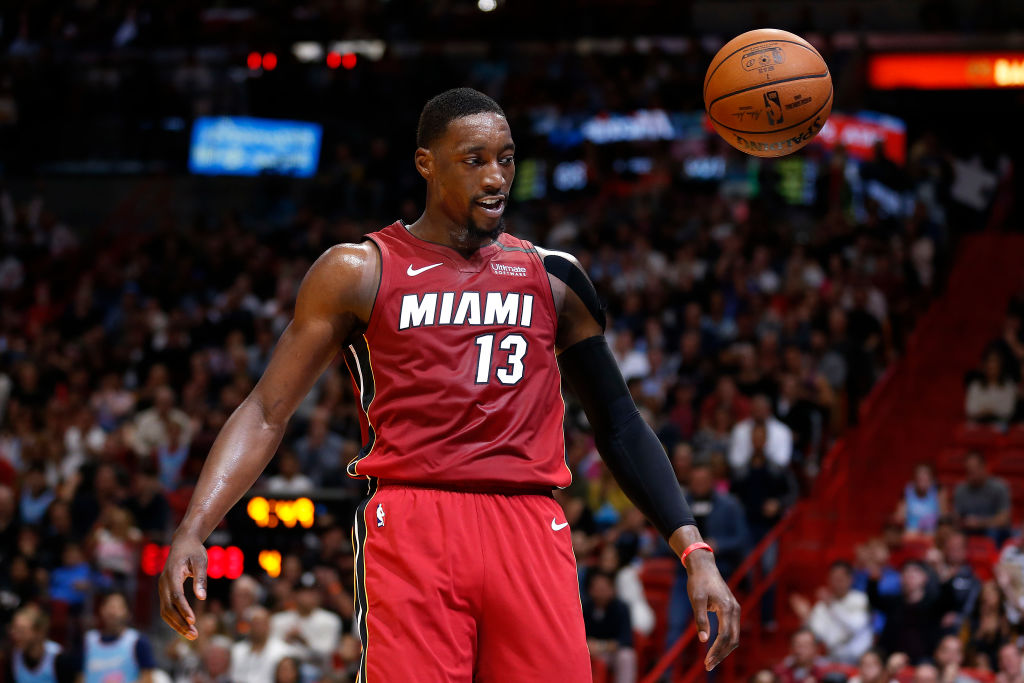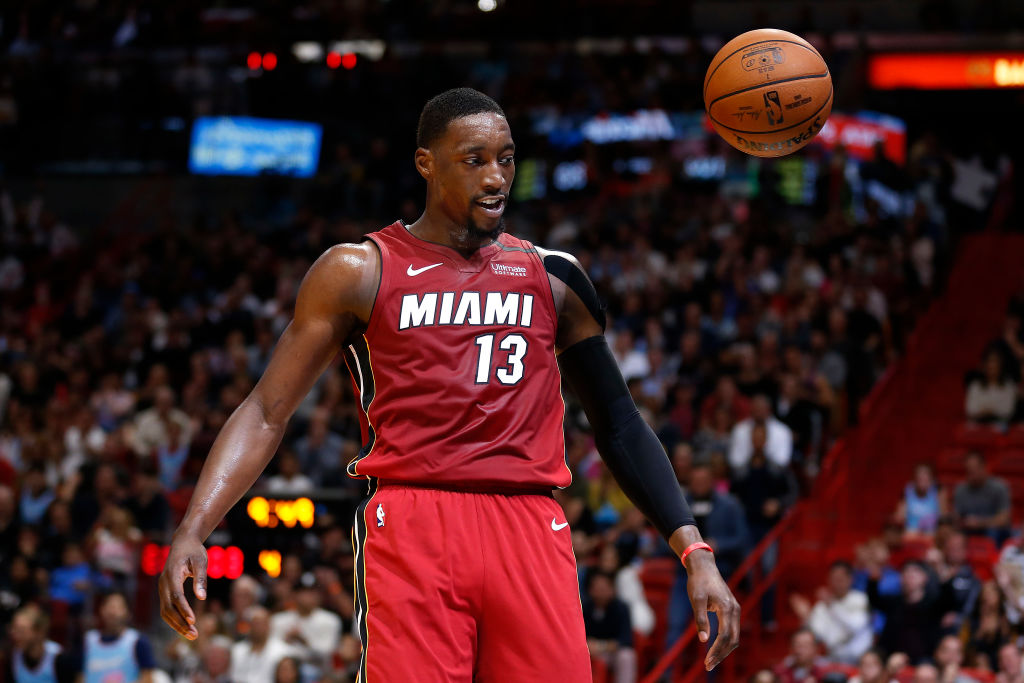 Jimmy Butler gets the headlines, but it is Adebayo's elite passing that bolsters the Heat's chances to take the East.

His most incredible stat puts him in rare company. Averaging 15 points, 10 rebounds, four assists, one steal, and one block per game is quite literally as good as it gets in the NBA today. The only player with matching averages across all these categories? The Greek Freak himself, Giannis Antetokounmpo.
Those are uncommon numbers for the huge center, with his hair-raising seven and a half foot wingspan. His one major weakness is, oddly enough, his lackluster blocking ability. It appears that the big man decided to focus his practice reps on his passing game, which is nearly incomparable.

He ranks second among active NBA centers in assists. Again, that goes against type. His speed — on full display during his winning All-Star Skills Challenge performance — combines with his reach, opening up passing lanes few players can.

His shooting continues to improve, too. In college, he was a consistent scorer. In the NBA, his career average of 10.1 points per game is respectable. But in the 2019-20 season, he has so far improved that to 15.8 points per game. When Butler isn't a viable option, Adebayo dependably fills in.

Bam Adebayo made headlines this All-Star weekend with his expectations-defying agility and shooting ability. He's doing the same in live games, too. It's quite likely that he'll be more of a household name for NBA fans by the time the playoffs kick into full gear.