Why Baylor's Corey Coleman Can Win the Heisman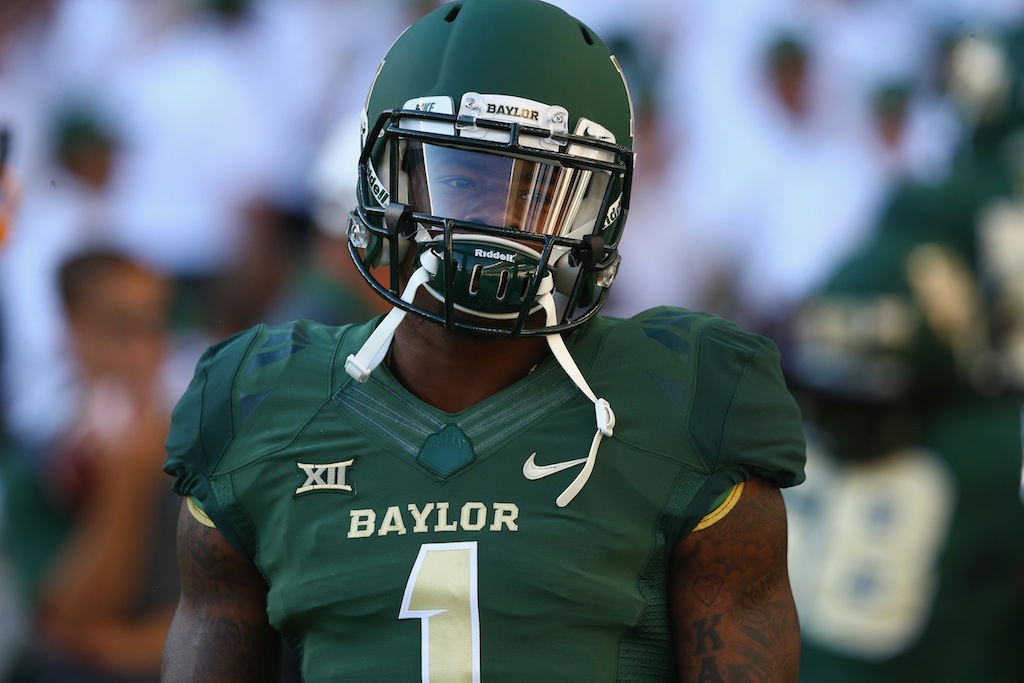 History has shown that the Heisman Trophy has not been kind to wide receivers. Dating back to the award's creation in 1935, only two wideouts have ever been fortunate enough to win college football's most prestigious individual honor. The right to such glory has more often than not been reserved for running backs and quarterbacks. And if the rest of the 2015 season plays out accordingly, you can expect to see the same result. Except, what if it doesn't?
Last season, for the first time since Larry Fitzgerald crashed the party back in 2003, a wideout showcased the kind of goods that warranted consideration for the award. And while former Alabama standout Amari Cooper didn't end up with the hardware, he did manage to pick up 49 first-place votes and finish third overall in the Heisman voting. That's what we here call progress.
We figured it'd be at least another decade or so before a wideout put up the kind of numbers necessary to grab the attention of the Heisman voters. As it turns out, we didn't even had to wait a full season. For, in 2015, Baylor wide receiver Corey Coleman has taken his game to new heights. And we can't look away.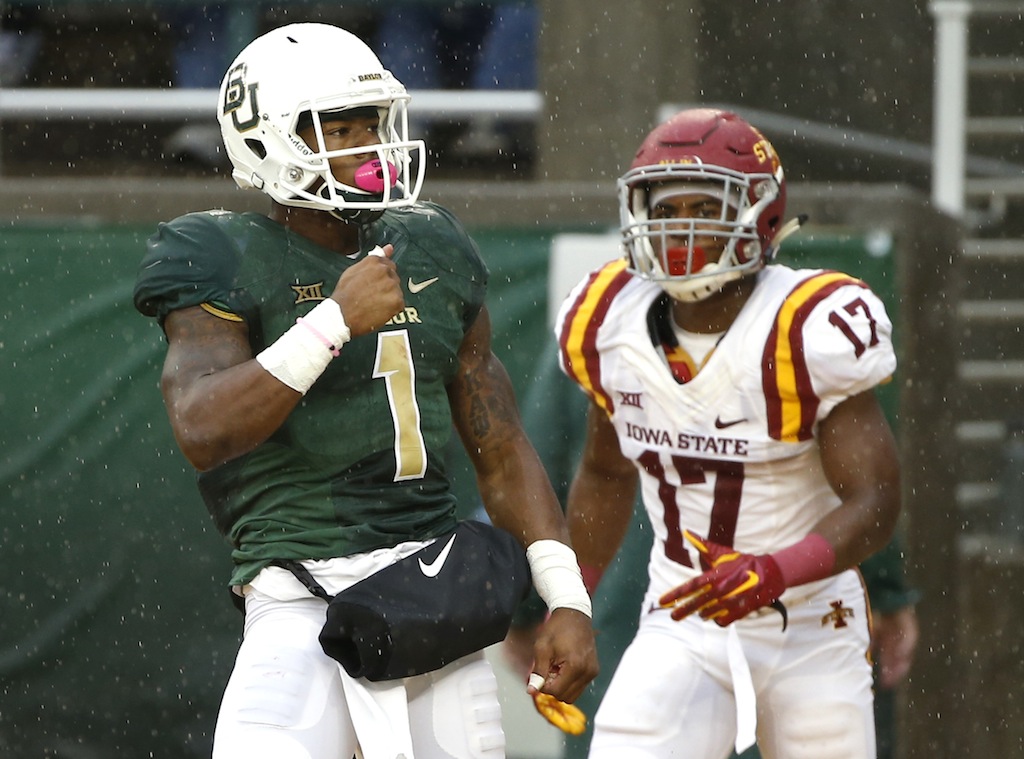 If there was ever a question as to whether or not Coleman deserved to be taken seriously as a 2015 Heisman contender, his performance on Thursday against the Kansas State Wildcats should have been enough to remove all doubt. Simple put, the dude was electrifying.
In the Bears' 31-24 victory, a win that improved the record of the No. 6 team in the College Football Playoffs to 8-0, Coleman proved to be the ultimate difference-maker. The junior superstar finished the night with 11 catches, 216 receiving yards, and two touchdowns (one of which went for 81 yards). Pretty special stuff right there. Of course, for those of you who don't get overly impressed with just one performance, you should know he's been doing this all season long.
In only eight games, Coleman already has 58 receptions, 1,178 receiving yards, and an NCAA-leading 20 touchdown receptions. He's been so undeniably consistent and dominant throughout the course of the season that even ESPN's NFL draft expert — and aspiring hair model — Mel Kiper Jr. had to include him in his updated Big Board (subscription required). That should tell you something right there. No. 1 on Baylor is the real deal. He's earned a right to strike that famous pose at the end of the season. Unfortunately, the chance of that actually happening is slim to none. You know it. We know it. Everyone knows it. And it's a shame.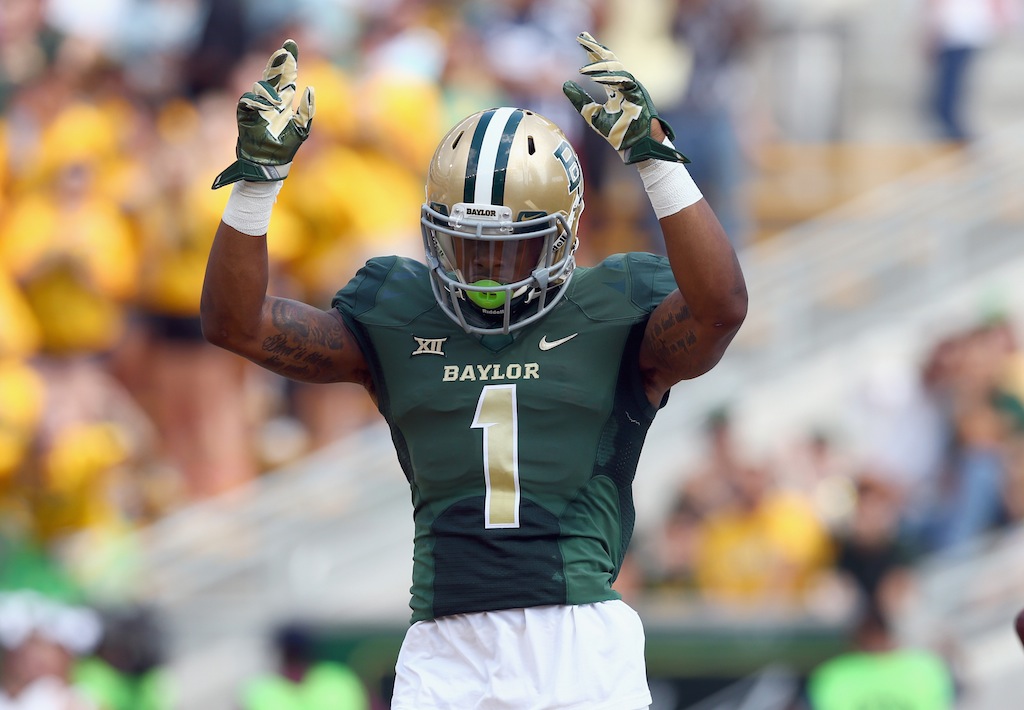 The only two wide receivers to ever win the Heisman Trophy were Tim Brown (1987) and Desmond Howard (1991). And if you go back and look at the tape, those individuals did more than just catch passes. Coleman may be one of the most electrifying players in college football; he may have already shattered the program's single-season touchdown record; he may even topple the NCAA receiving mark of 27 set by Troy Edwards in 1998; but Coleman is a wide receiver, and that already puts him behind the eight ball.
The odds suggest that LSU running back Leonard Fournette will most likely take home the 2015 Heisman Trophy. Given that he's been practically the most unstoppable force in college football this season, we think it's safe to say that it's his award to use. Still, after watching Coleman wreak havoc on opposing secondaries all year long, we think it'd be a crime not to grant him a seat at the table. He's earned at least that much.
All statistics are courtesy of SR/College Football and ESPN.go.com.