Why Boxing Should Be Able to Survive Without Floyd Mayweather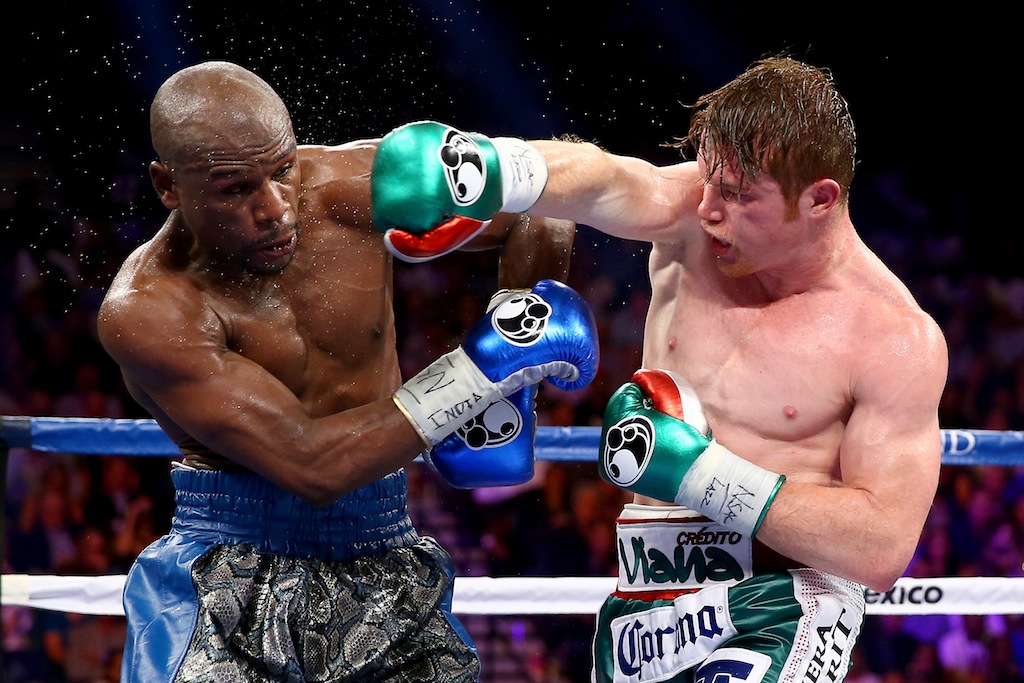 When Floyd Mayweather Jr. hung up his gloves following a lopsided victory over an overmatched Andre Berto, many wondered how the sport of boxing would hold up. Where would the dollar bills come from? You see, Mayweather was hardly the flashiest fighter on the planet — quite the opposite, actually — but he was far and away the biggest draw in the sport.
As the undisputed champion of both belts and bravado, with an undeniable skill in the ring and an overwhelming arrogance outside of it, he was also the biggest cash cow in the game. As a result, with Money no longer around to bring in the money, were we to assume that the sport of boxing was about to endure the kind of knockout that left a boxer sprawled out on the canvas, searching for not only answers, but the strength to get up? Apparently not.
If boxing is dictated by the dough that fights bring in, then the recent domestic pay-per-view money of around $58 million from 900,000 buys — from the Canelo Alvarez (above right) and Miguel Cotto world middleweight championship bout that took place on November 21 in Las Vegas — is an indication of things to come. And we have every reason to believe that boxing will survive the post-Floyd Mayweather era.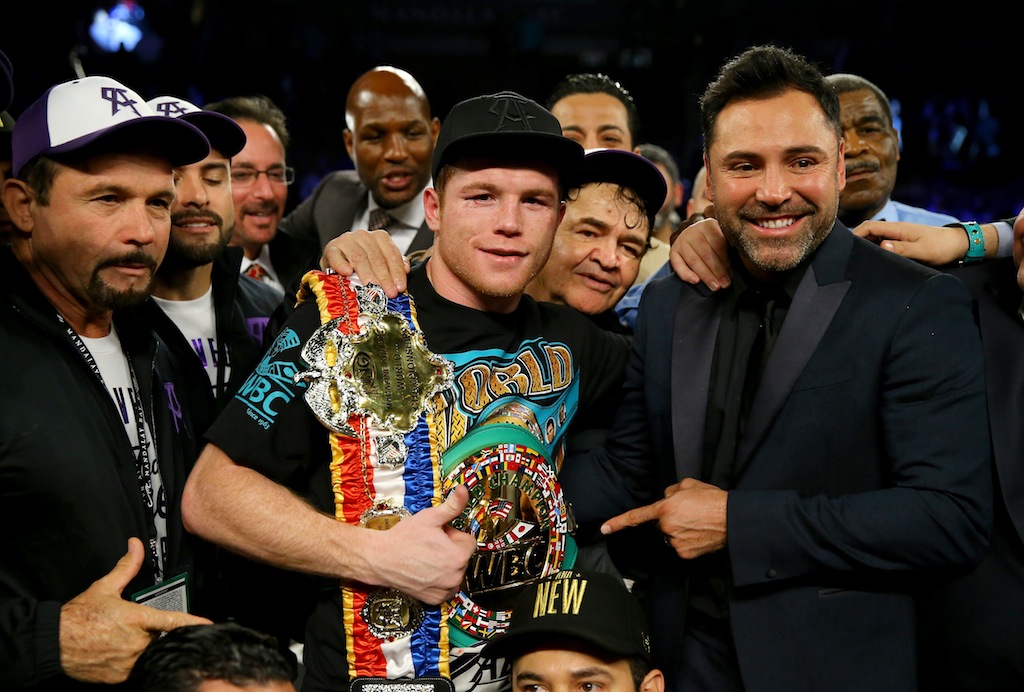 While the domestic pay-per-view revenue from the highly anticipated Alvarez-Cotto fight — which Alvarez won via unanimous decision — was not on the same level as the record-setting amount of money generated from the match between Mayweather and Manny Pacquiao, it was still a fairly impressive figure. And we're not the only ones who think so. HBO Senior Vice President, Mark Taffet, who oversees the network's pay-per-view franchise, explained it well:
At 900,000 buys and $58 million in PPV revenue, Cotto-Canelo performed superbly. Not since Lewis-Tyson in 2002 has a pay-per-view fight generated at least 900,000 buys without featuring Mayweather, Pacquiao, or De La Hoya. It puts an exclamation point on the biggest year in pay-per-view history. I couldn't be more thrilled for boxing, Golden Boy, Roc Nation, and the fans.
In fact, it's safe to assume that outside of improving his career record to 46-1-1 with 32 KOs, Alvarez may have gained the most from this bout, specifically as far as his status in the sport is concerned. "Canelo is now officially the biggest star in all of boxing. Period," De La Hoya said. "And by committing to fight on Cinco de Mayo and Mexican Independence Day — boxing's two biggest annual dates — Canelo's popularity will only continue to soar for years to come."
The truth is, we can't help but feel that Floyd Mayweather will eventually step back into the ring. His record, 49-0, just doesn't have the same cachet at 50-0. Still, should the greatest boxer of his generation decide (for real this time) that he has nothing left to prove, the sport of boxing should be just fine. Alvarez, and the money he should to continue to bring in, will be more than enough.
All statistics are courtesy of ESPN.com.