Why Brooks Koepka's Caddie Gives Him an Edge in the 2019 British Open
Brooks Koepka has become one of golf's biggest stars with his recent run of success in major tournaments. The 29-year-old has won three of the last six major golf tournaments, and in total, he has won four majors. Koepka is still looking for his first win in the British Open, however, and he enters uncharted territory this weekend with the Open Championship being held in Portrush, Northern Ireland.
While Portrush may be uncharted territory for Koepka and many of the other players on the Tour (not including Rory McIlroy), it certainly isn't to his caddie. Ricky Elliott grew up in Portrush and has an intimate knowledge of the golf course and area. This expertise could serve Brooks Koepka well in the Open.
Elliott came back home this week
Ricky Elliott grew up with 2010 U.S. Open winner Graeme Mcdowell in Portrush and had aspirations of becoming a professional golfer himself. Elliott moved to the United States to attend college and play golf at the University of Toledo. He played on the mini tour circuit in America for a little while before coming to terms with the fact that he didn't quite have the makings of a pro.
Brooks Koepka spent the day on Friday touring Portrush with his caddie. Koepka and Elliott reportedly visited Elliott's parents, his childhood home, and the Harbour Bar that the area is known for.
In the days leading up to the event, Koepka practiced at the Royal Portrush Golf Club where this year's Open is being held. The course has been renovated since Elliott's playing days, but the Northern Ireland native still undoubtedly had plenty of tips for Koepka on how the course plays that other players on the PGA Tour won't be privy too.
Tiger Woods told reporters this week that he had reached out to Brooks Koepka to ask if he could join the four-time major winner for a practice round. Woods says that Koepka never responded. The highly competitive 29-year-old probably didn't want Woods to have a crack at any of Ricky Elliott's course info.
He became Brooks Koepka's caddie in 2013
Ricky Elliott's failed attempt at becoming a professional golfer ended up working out pretty well for both himself and Brooks Koepka. Elliott first paired up with Koepka back in 2013, and the pair haven't broken up since.
Koepka is known for his intensity on the golf course, especially during major tournaments. Elliott is known to keep it light and to always be quick with a joke. The pairing works to perfection; Koepka can channel his intensity and competitiveness into strong play on the course with Elliott making sure that he is still having fun out there.
The Portrush native has had a good amount of financial success thanks to Koepka's results on the course. But as he told the Irish Times in an interview, Koepka is more than just a business partner; he has become one of Elliott's best friends.
Course intel is just icing on the cake for Koepka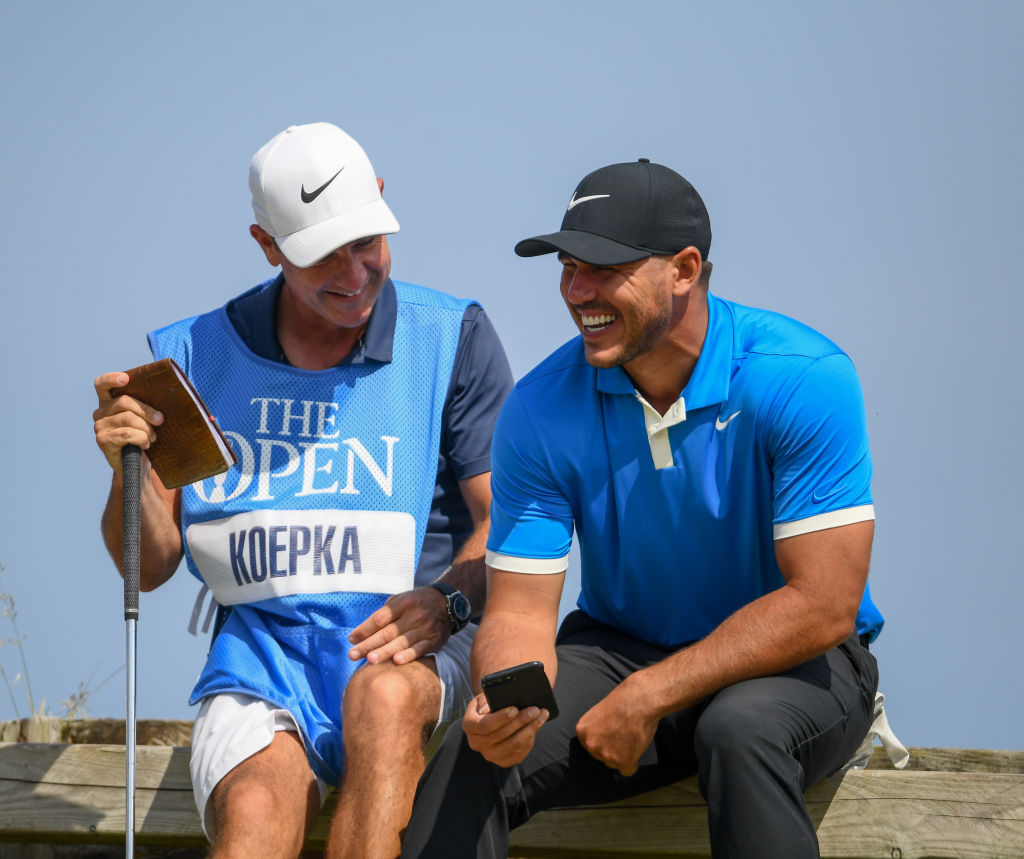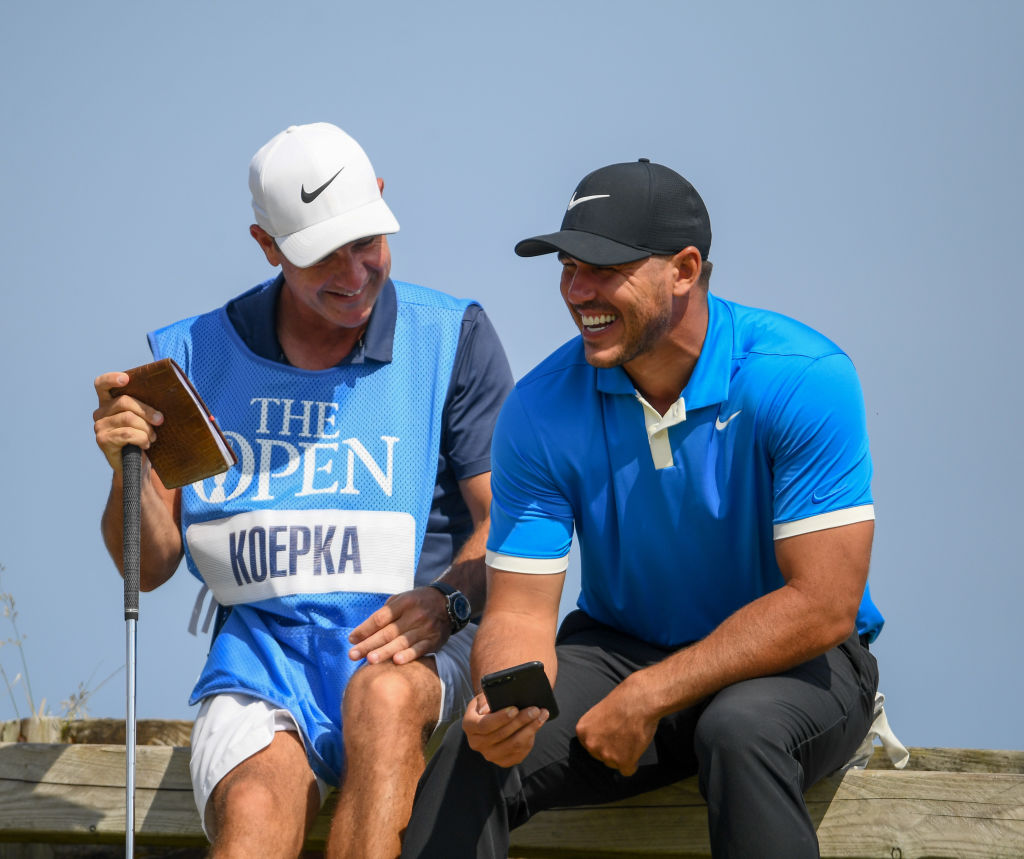 Brooks Koepka's run of consistency in major tournaments over the last two years has been nothing short of remarkable:
2019 U.S. Open: 2nd Place
2019 PGA Championship: 1st Place
2019 Masters Tournament: 2nd Place
2018 PGA Championship: 1st Place
2018 Open Championship: 39th Place
2018 U.S. Open: 1st Place
Five top-two finishes in his last six major tournaments including three wins!
Given how well Brooks Koepka has played in major tournaments throughout his career, the 29-year-old would have to be considered a favorite in this year's Open Championship even if it was being played on the moon. But with Ricky Elliott's intimate knowledge of this course and the added motivation of earning a major win in his friend's home country, Koepka may have an even bigger edge over the field than he usually does.