Why Can't NFL Players Avoid Getting Arrested?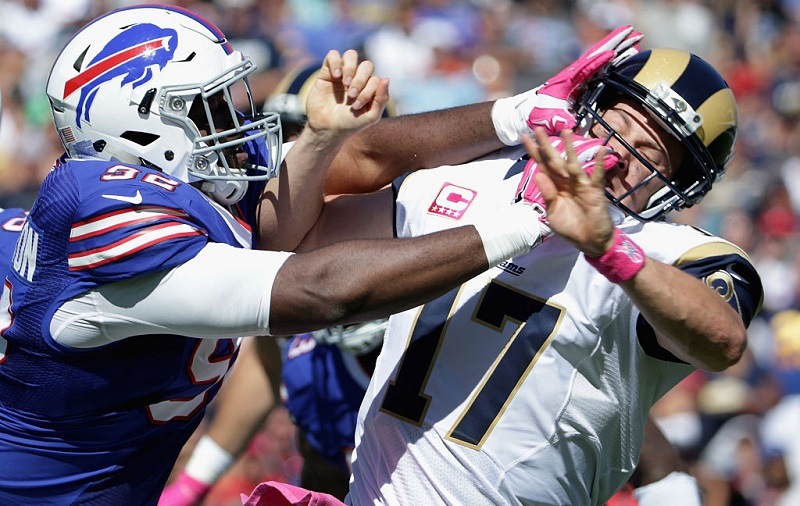 Open the morning paper (or a news site) and there's a good chance you'll see this headline: "NFL Player Arrested." In 2006, you would have seen that phrase 71 times, with DUI, assault, and gun charges among the list of offenses.
After a huge improvement in 2016, things started flying off the rails again in 2017. That's scary stuff, but researchers from football country (i.e., the University of Texas at Dallas) did their best to push back at the numbers with scientific authority.
"The general population has a greater rate of arrests than players in the NFL," that UT study concluded. Headlines from CNN, Sporting News, and CBS trumpeted that generalization across the world. These players are not bad, they said to fans wondering about their heroes' violent tendencies. But the headlines were misleading in many ways.
For starters, NFL players do not struggle to support their families and turn to a life of crime for money. Rather, they are rich, among the top 1% of earners. (Not mentioning this point is silly.)
So compared to others in their income bracket, football player crime rates are sky-high, especially when it comes to domestic violence. Meanwhile, the rates are also about five times higher than MLB players. So let's stop kidding ourselves: NFL players get arrested a ton. Here's our best explanation as to why it's happening.
Taking your work home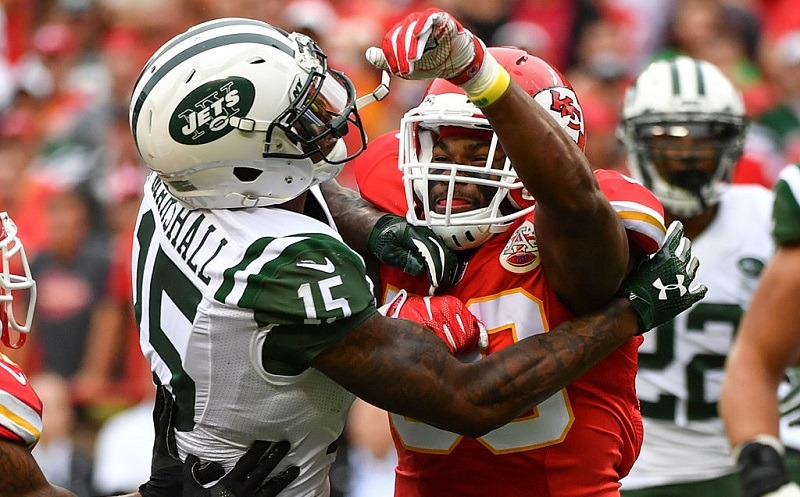 Psychologists probably can't help analyzing friends and family members during off-hours. We know for a fact writers and editors like to clean up the sentences of those around them. So in some respects you cannot blame NFL players for taking their ultraviolent work behavior home with them on occasion. If your job is to crush wide receivers or quarterbacks on the job, maybe it's difficult to turn that impulse off in your free time.
In a 2014 Time Magazine editorial, Jeffrey Kluger delivered the answer he got from Brad Bushman, a psychologist and violence expert who teaches at Ohio State University. "There's actually little doubt about it at all," Bushman said, and cited a study done on high school football players throughout the year. During football season, their aggression levels rose across the board. He went so far as to compare it violence levels among veterans who return from combat.
Weak team response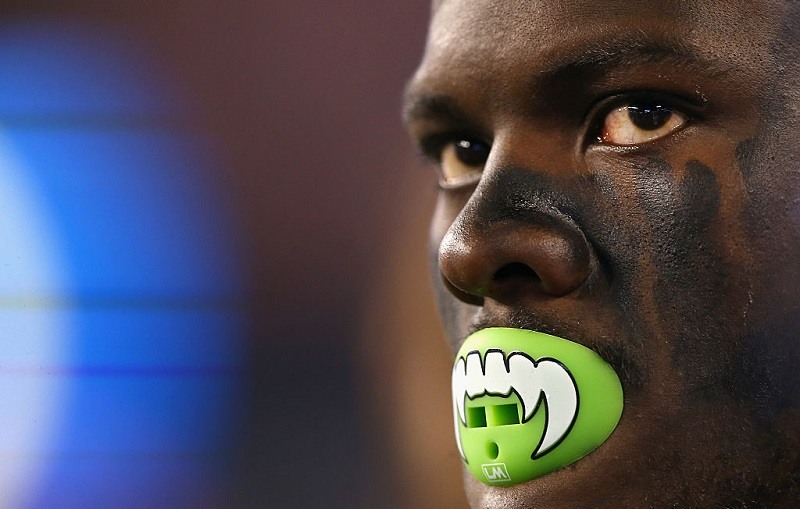 There are surely many more examples, but to illustrate the terrible, lackluster responses of NFL teams we'll touch on the case of Frank Clark and the Seattle Seahawks. Clark, a high draft pick in 2015, got kicked off his Michigan college squad after an arrest for beating up his girlfriend while on vacation. Nonetheless, Seattle drafted him and explained to the media (after catching heat) that the organization had investigated the incident thoroughly. Otherwise, it would never had picked Clark.
It turned out that was either a half-truth or a blatant lie. After the Seattle Times dug into the story, reporters found photos of Clark's girlfriend with a bruised face and rugburn in the police report. (Clark pleaded guilty to a reduced charge.) Witnesses in the room, including the woman's family members, described Clark beating her in front of them. By the times the Times spoke to these eyewitnesses, it was the first time since talking with the police that anyone asked them.
In other words, Seattle's investigation was neither thorough nor honorable. The team needed a player of Clark's talent and chose to ignore the fact he beat up his girlfriend. (Three years earlier, Clark also pleaded guilty to a home invasion.) With no consequences for such violent behavior — and in fact a promotion to the NFL — teams deserve a good part of the blame.
Even worse NFL response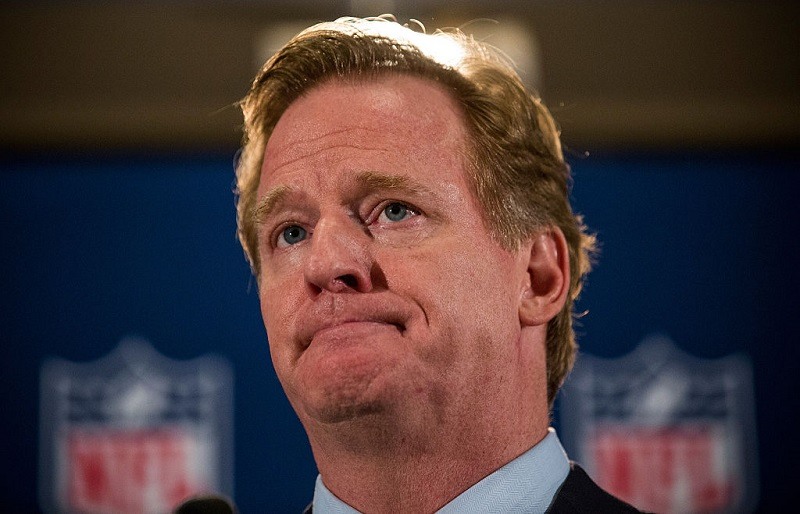 Even considering the failings of teams' response to violence by their players, the NFL as a league has done worse. The now-infamous Ray Rice episode shed the harshest light possible on the league. It began with Rice pummeling his girlfriend in a casino elevator in 2014. Based on the information the league claimed to have at the time, NFL Commissioner Roger Goodell considered a two-game suspension to be appropriate.
Then the video emerged. According to a law enforcement source, NFL officials saw that video and chose to ignore it at the time. Once this story broke, it made the dozens of arrests for domestic violence in previous years seem like a horrifying pattern. Former FBI Director Robert Mueller (a busy man these last few years) ended up investigating the case and concluded that, though the league did not have the video, the NFL should have done more to obtain it and other information. Greg Hardy's story is just as bad.
The clubhouse culture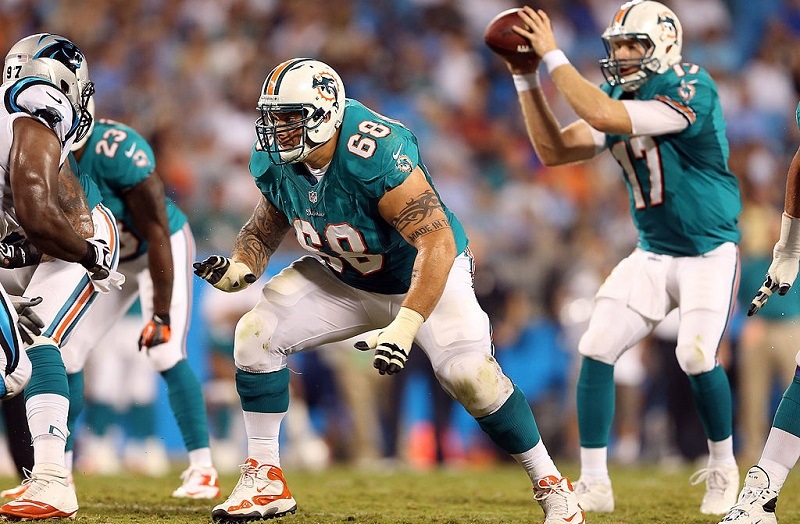 Not only do NFL players work in a violent game; they sometimes face ugly hazing off the field in their own locker room. Richie Incognito's bullying of Jonathan Martin was perhaps the sickest of any examples that ever came to light. Inside the Dolphins locker room, Incognito taunted Martin with homophobic slurs, threatened his sister with sexual assault, and "fined" him for doing things he didn't consider manly enough. (After an investigation, all sorts of racist epithets were seen spewing out of Incognito's mouth and phone.)
Martin, who suffered from mental health issues — some of which came from bullying in the past — left the team and sought treatment. The NFL, which had no anti-hazing policy, seemed blindsided by the episode. While Martin's response to the ugliness was mature, you could see how a different type of player might take his aggression out at home or in his social life.
Law enforcement and court failures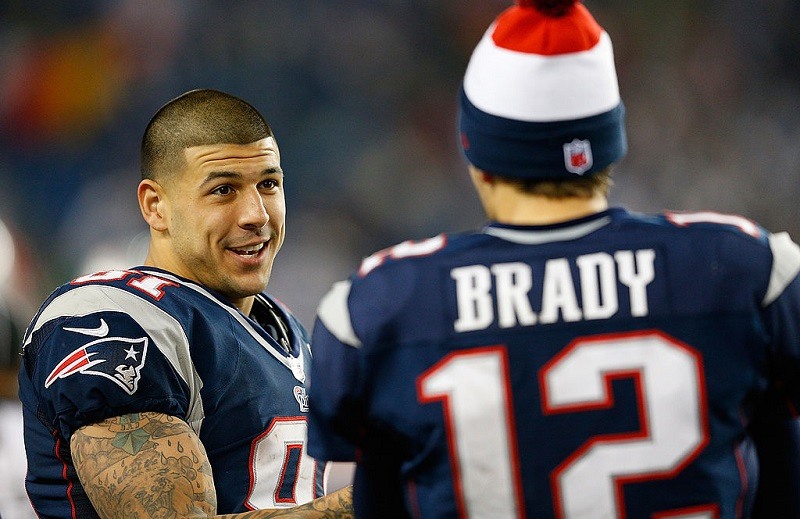 As a society, we are becoming more aware of the failures U.S. law enforcement by the day. Arrests of minorities outweigh those of whites by a huge proportion. This reality may be reflected in the much higher percentage of NFL (2,466 per 100,000) and NBA (2,417) players who end up behind bars compared to to MLB (533) and NHL (175) players. (The results, published by Vocativ, covered arrests from  2010 to 2014). However, this explanation could not possibly cover the differences between the sports.
The other issue comes back to the court system. Though the cloud of L.A. police brutality and previous city riots hung over the O.J. Simpson trial, one disturbing takeaway was a revered NFL star got away with murder. Two decades later, Aaron Hernandez of the Patriots went to prison for murder and faced trial for two other homicides. He was acquitted of the latter charge. (Hernandez took his own life while in prison in 2017.)
Crime and punishment simply follows a different pattern when you are rich and famous. Had Hernandez escaped a jail sentence following his first murder trial, he could have gotten away with several murders. Without question, younger sports stars see these examples and believe they can get away with plenty, especially when the offenses are less sinister.
Minimal backlash from fans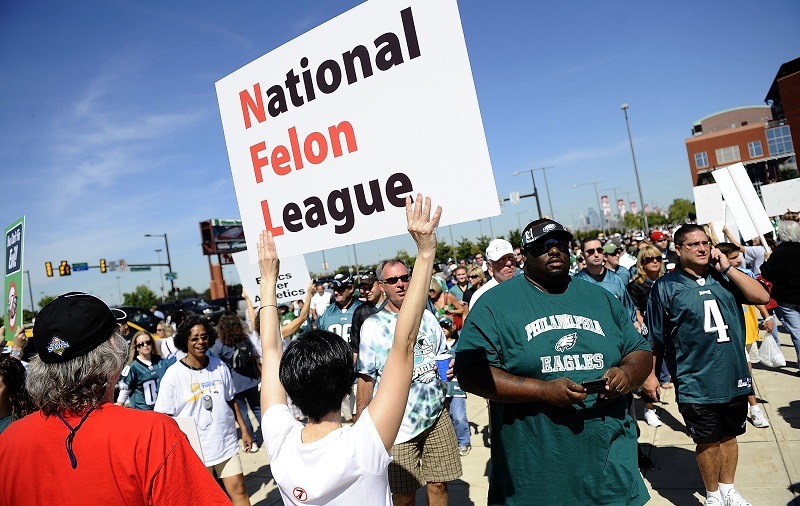 When Michael Vick returned to play after imprisonment for running a dogfighting ring, they said animal rights groups would make life miserable for whatever team signed him. That never really happened. Furthermore, the legions of NFL fans who are close to their pets did little to make life uncomfortable for the convicted animal abuser. The bottom line is football fans tolerate criminals when they step between the lines.
Maybe that's a good thing if you consider it an advanced way of looking at crime and punishment. However, we doubt those same fans would take that stance if they or someone in their community were the victims. The NFL exists because of the money fans pump into it and the advertising revenue they command. Were they to (gasp) pull support for a team, you might see a change in the league's tolerance of crime and thus the arrest count.
But people need entertainment on Sunday afternoons, so we guess it won't happen. You'll open up the paper or a news site soon and see more NFL players behind bars. For the time being, it's the American way.
Source for crime stats: NFL Arrest Database