3 Reasons Why Cleveland Will Sweep Toronto in the ECF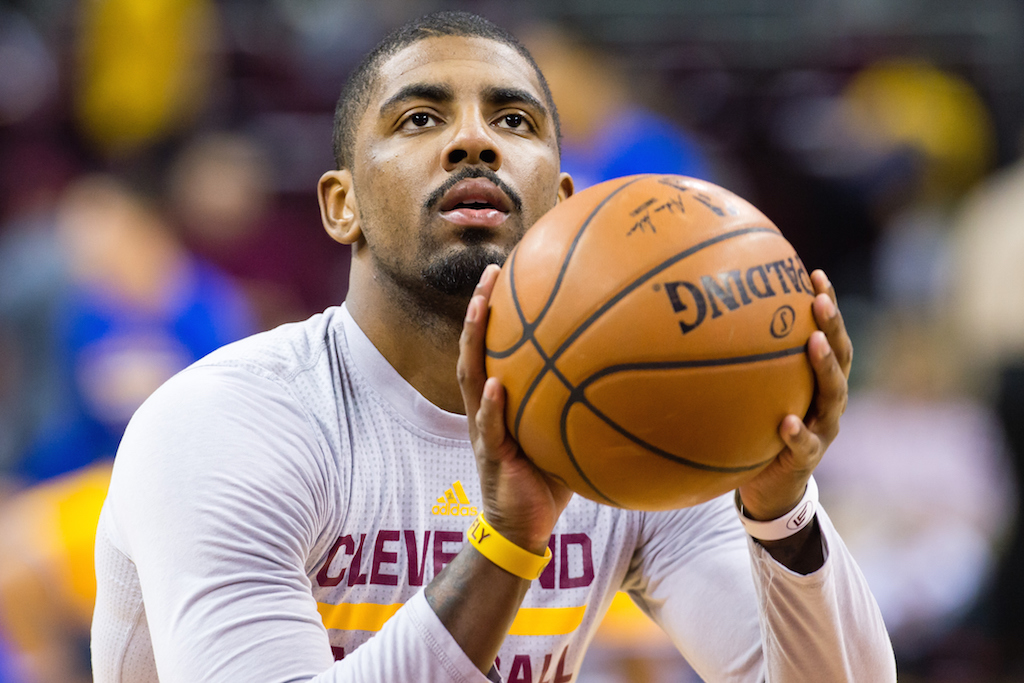 Last week, LeBron James set off yet another media firestorm after questioning the meaning of the word "valuable" in relation to Stephen Curry's back-to-back MVP trophies. Last year, Kyrie Irving first ignited a now ongoing debate after suggesting that a healthy Cavaliers bunch would have taken the 2015 NBA Finals.
If anything, the Cavaliers and Warriors seem set on a collision course for a Finals rematch, with King James out to silence his doubters and prove that he can still reign supreme over the sporting world with his third championship. So far, this season has played out right on schedule with Golden State revolutionizing the game of basketball en route to a record 73-9 regular-season mark, while the Cavaliers ran roughshod over the weak East.
Cleveland is now 10-0 in the postseason after steamrolling over both Detroit and Atlanta. The Toronto Raptors began their seven-game Conference Finals earlier this week, serving as cannon fodder to be swept out of the Eastern Conference Finals. As a matchup nightmare for the upstart Raptors, Cleveland will sweep Toronto; here are three reasons why.
3. The Big Three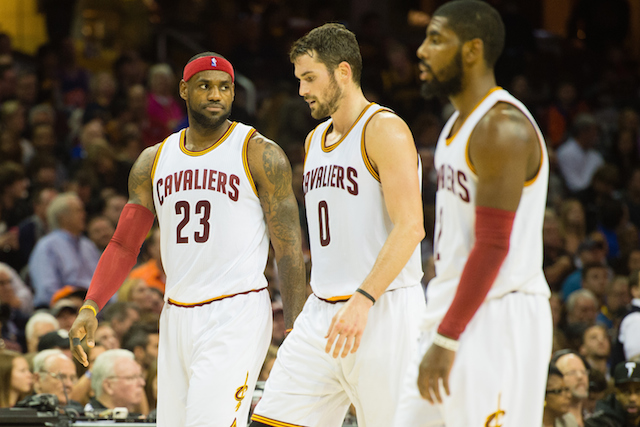 In 2014, James shocked the sporting world when he announced that he would return to Cleveland as a hometown boy back to make good. In doing so, LeBron broke up a James, Wade, and Big Three unit coming off four consecutive Finals appearances in exchange for the sprier legs of new running mates Irving and Kevin Love. At the time, James was cast as a father figure who would teach this talented, but inexperienced group "how to win."
Still, like in Miami, this Big Three was not without its trials and tribulations. Last year, the supposedly complex Princeton offense often broke down into James and Irving taking turns pounding the basketball out of isolation sets, while Love stood off by himself, out in the corner. K-Love was the ultimate fall guy at the opposing end of passive aggressive tweets from James demanding that he "fit in," instead of fitting out.
Earlier this year, the Cavs staged a mutiny and replaced head coach David Blatt with Tyronn Lue. With Lue at the controls, the Big Three has flourished, with each member becoming more accepting of their defined roles. Love, for his part, has finally become more aggressive after receiving a mid-season pep talk from his head coach.
Last round, Love torched the Hawks for 27 points and corralled 13 boards in taking a Game 4 closeout in Atlanta. The Toronto Raptors will have no answer for a Cleveland Big Three firing on all cylinders through the Eastern Conference Finals.
2. Size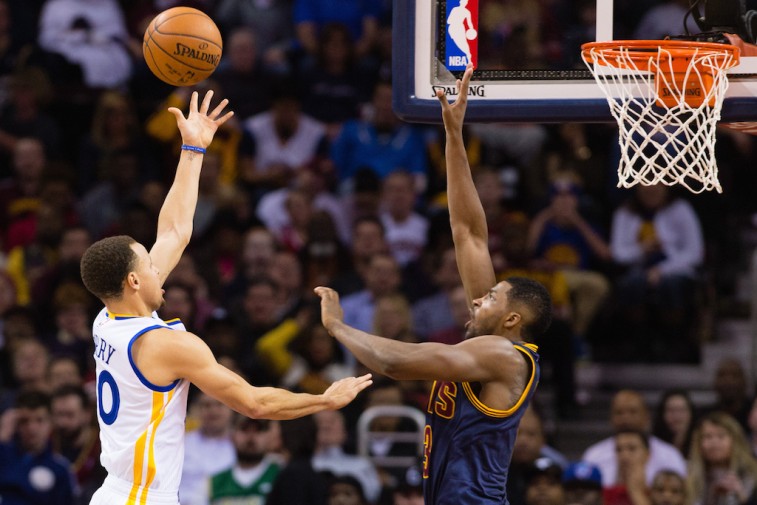 The Cavaliers, again, are a matchup nightmare for a Raptors squad of raw athletes, built to push the pace and attack the basket. The Toronto backcourt features Kyle Lowry, a gritty point guard who simply bullies his way into the paint for floaters, alongside DeMar DeRozan, a wiry two-guard who relentlessly slashes to the goal to pick up cheap layups and fouls right at the front of the rim.
As this matchup continues, the Cavs can simply pack the paint with the likes of Tristan Thompson, Love, and Timofey Mozgov, and dare the Raptors to shoot from the outside. After controlling the key, Cleveland can sic James and Iman Shumpert onto the Toronto wings and passing lanes for suffocating defense and timely steals. As this series wears on, a frustrated Raptors ballclub will likely ditch the playbook and go one-on-one, before clanging errant shots off the rim late in the shot clock.
This formula was on full display in Game 1, which the Cavaliers dominated 115-84. The Cavs limited Kyle Lowry to miserable four-for-14 shooting, owning the glass and forcing 14 turnovers, in rolling to this 31-point blowout. After controlling the basketball, Cleveland was devastating in transition, with King James leading a parade to the goal for electrifying dunks.
Game 2 was no different, as James recorded 23 points, 11 rebounds, and 11 assists for his 15th playoff triple-double. Although DeRozan scored 22 for Toronto, it was no match for Cleveland's nearly perfect game. The Cavaliers became the fourth team to begin the postseason with 10 consecutive wins.
1. King James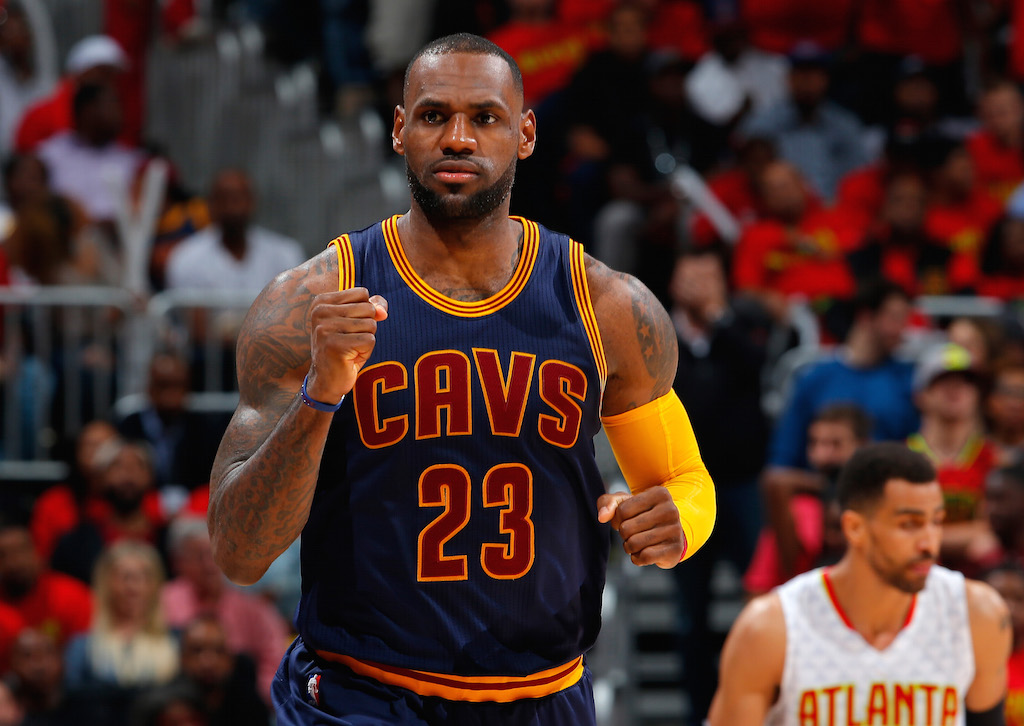 The Cleveland Cavaliers will only go as far as James takes them. This postseason, he and the Cavs are performing with an extra sense of purpose, after being a literal afterthought against the Golden State Warriors' historic run. Curry was the first-time unanimous MVP in league history, despite James stuffing the stat sheet for 25 points, seven rebounds, and seven assists per game — numbers nearly identical to last season.
James has already entered the Peyton Manning zone; he has been so good for so long that he has become boring. James, at times, also appears to coast in order to preserve energy for yet another deep postseason run. This year, both Irving and a reinvigorated Love have stepped up to spell James and score in bunches to bury the opposition.
James, at 31 years old, obviously has more than enough left in the tank to control the end-to-end action with yet another transcendent performance. King James always looms large to deliver a knockout blow, which means Cleveland will sweep Toronto out of the playoffs. Look for James to dominate a critical Game 3, with a triple double on the road to all but end this series.
Statistics courtesy of ESPN.com and Basketball-Reference.com.