Why Dak Prescott Will Crush Tony Romo's Dallas Cowboys Legacy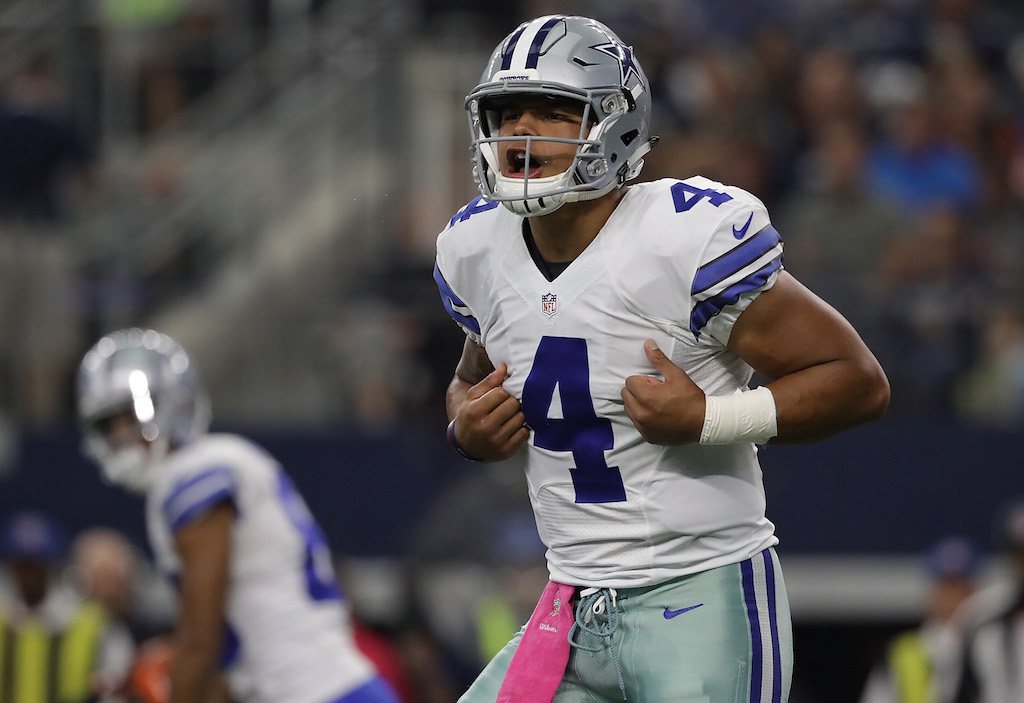 Say what you will about Tony Romo, but the guy showed real class during the 2016 season. It couldn't have been easy for the four-time Pro Bowler to officially pass the torch to rookie signal-caller Dak Prescott. But the veteran QB handled the situation with the sort of grace and class we don't often see from professional athletes. And we have to commend him on that.
Of course, for the man tasked with filling Romo's shoes, now the real challenge begins. Following his successful first NFL season, one which saw him named to the Pro Bowl, Prescott must show the world that it wasn't a fluke; that he's worthy of being the franchise quarterback for the Dallas Cowboys.
With Romo taking his talents to the broadcasting booth, all eyes will be firmly fixed on Dak in 2017. Fortunately for him, not only does he have the tools to make folks forget about his predecessor, but he has the goods required to craft a legacy of his own. See for yourself.
The name of the game is wins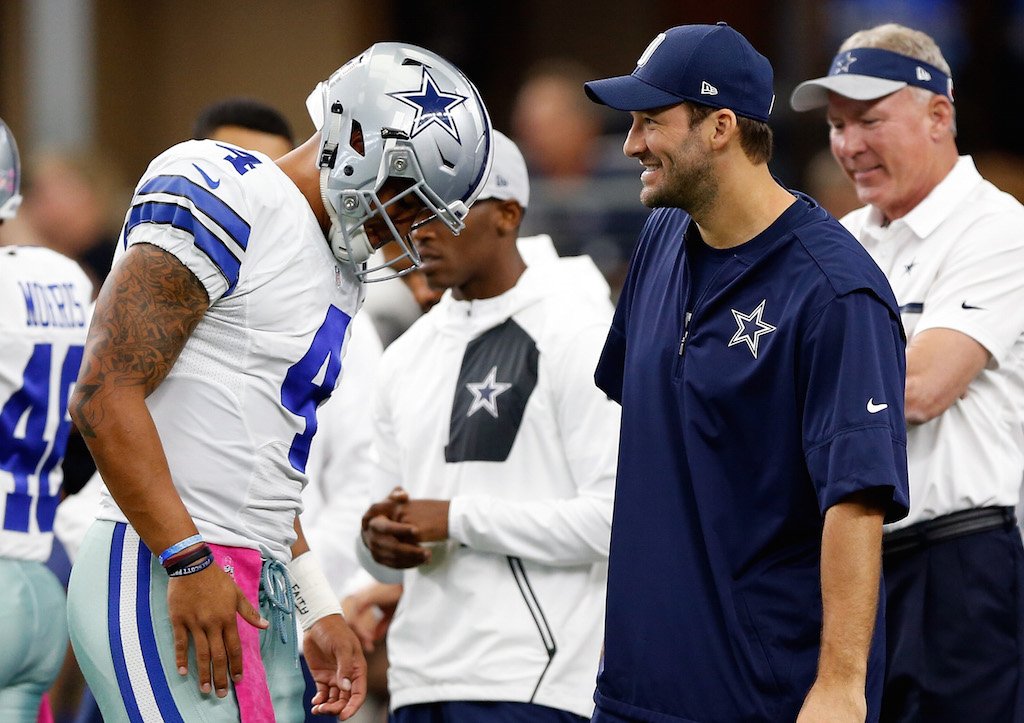 For the most part, Romo knew how to take care of business in the regular season. In 14 years with the Cowboys, the veteran gunslinger won 78 games (third most in franchise history) while losing 49 contests.
No one expects Prescott to match Romo's win total overnight, but if his rookie season is any indication of things to come, it's only a matter of time. Dak won 13 regular–season games in his first season under center, and when it comes to his overall abilities, the sky's the limit. We see a lot of W's in Prescott's future.
Throwing the ball on the money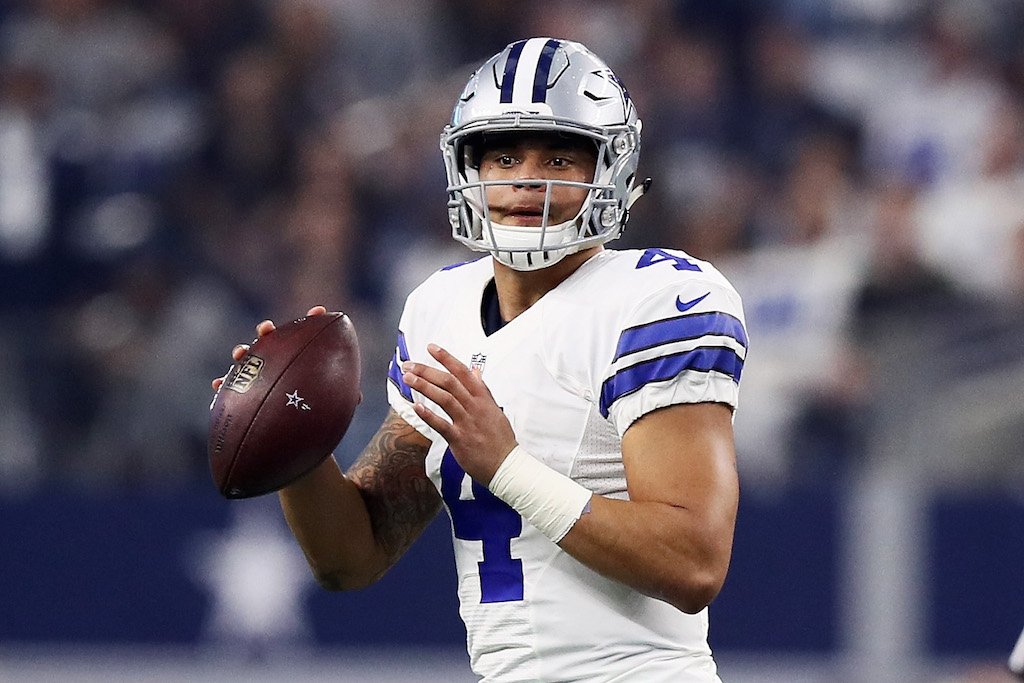 In Romo, the Cowboys had themselves an incredibly accurate quarterback. His 65.3% career completion percentage is pretty much at the top of the list among the franchise's all-time leading passers. Throw in the fact that Tony led the league in 2014, completing 69.9% of his passes, and it's easy to see why this is a tough statistical category for Prescott to live up to.
However, the way we see it, "tough" doesn't necessarily mean "impossible." During the 2016 season, Dak completed 67.% of his passes, good enough for fourth among all NFL quarterbacks. As Prescott's experience grows, so too will his accuracy. This bodes well for Cowboys fans.
One touchdown pass after another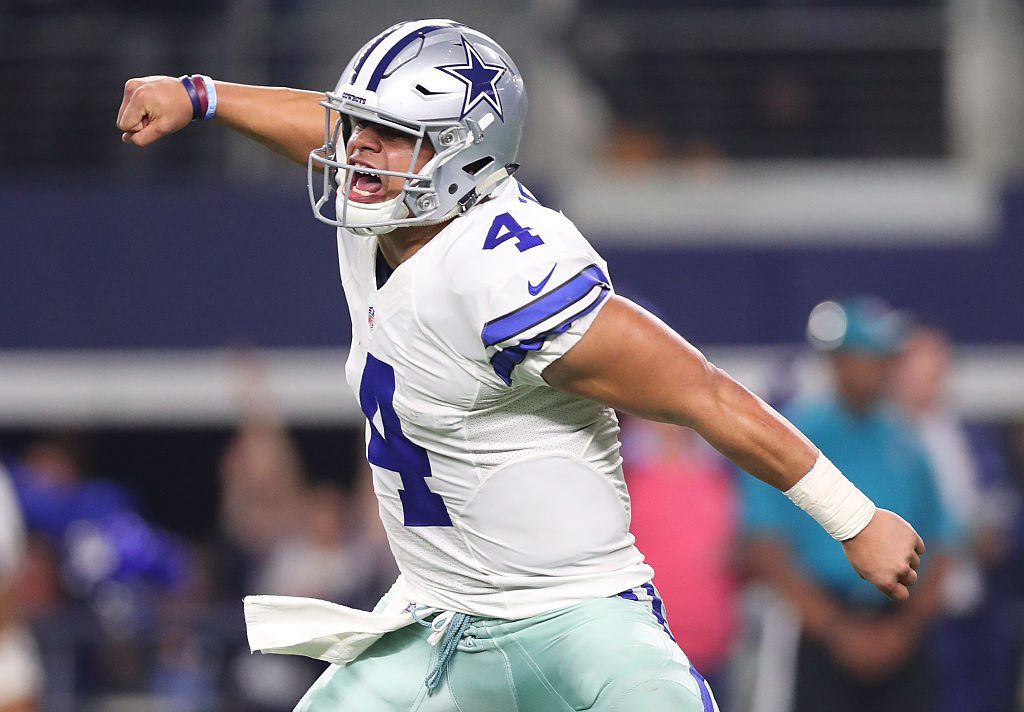 No quarterback in Dallas Cowboys history has thrown more touchdowns than Romo, and it's not even close. He walked away from the game with a cool 248 TD passes. This will be tough for Dak to top, but again, it's not out of the question. Let's not forget, Prescott tossed 23 touchdowns  — against four interceptions — during his rookie campaign.
If he manages to keep that up during the remainder of his career, Dak is sure to own a few franchise records of his own. Perhaps he'll even become the organization's all-time leader in touchdown passes.
Yes, you can call it a 'comeback'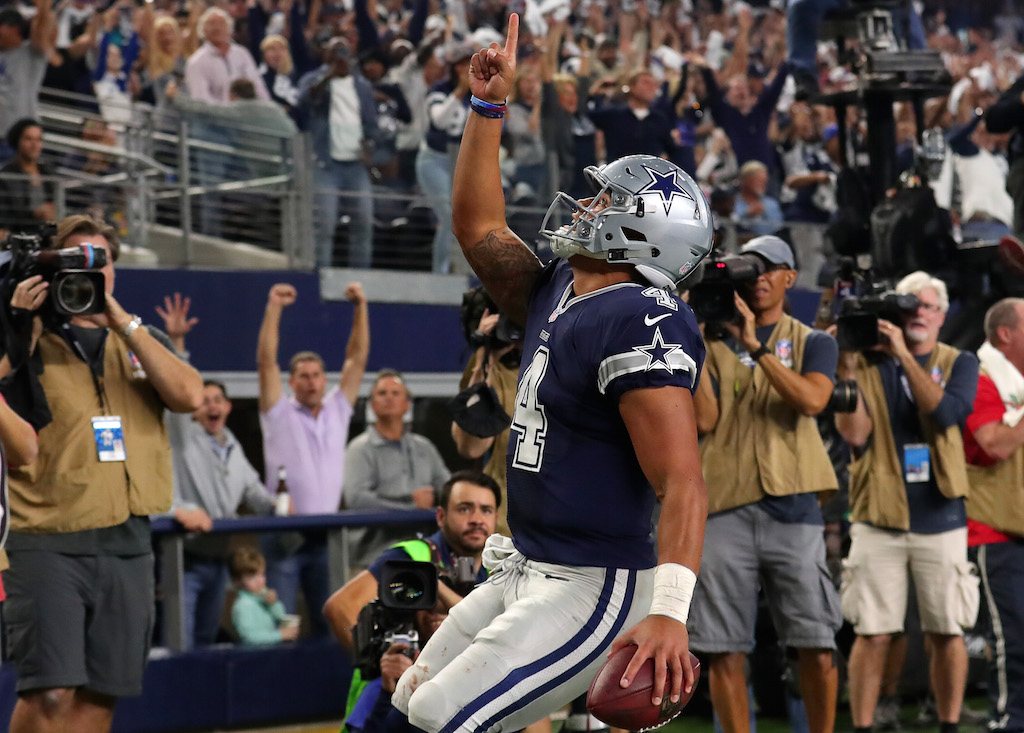 Romo had a gift for leading Dallas to come-from-behind victories. Throughout the course of his career, No. 9 had a remarkable 25 fourth-quarter comebacks. Once again, no other QB in Cowboys franchise history comes close to this mark.
As it turns out, however, Prescott, too, has the clutch gene. In his 2016 rookie season, the former Mississippi State standout led the 'Boys to five fourth-quarter comebacks. It's clear Prescott is one of those QBs who raises his game when it matters most. That's one way to cement a legacy.
The man lives for the moment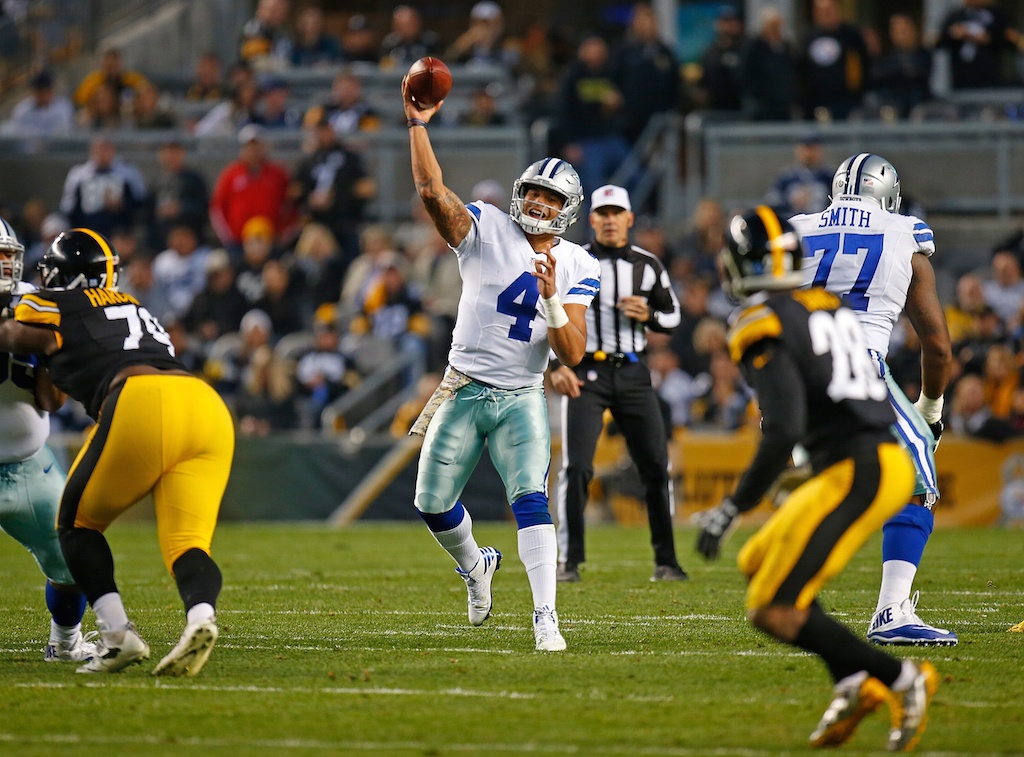 Some quarterbacks live for the moment while others buckle under the pressure. Romo was never one to shy away from the moment, as the four-time Pro Bowler finished his career with 30 game-winning drives — the most in franchise history.
From watching him play in 2016, it's clear Prescott, too, wants the ball in his hands with the game on the line. You can't teach a player to have "ice in their veins;" they simply just have it. Dak is one of those players, which we learned while watching him put together five game-winning drives in his rookie season. There's really only one thing left for him to do at this point…
Eventual postseason success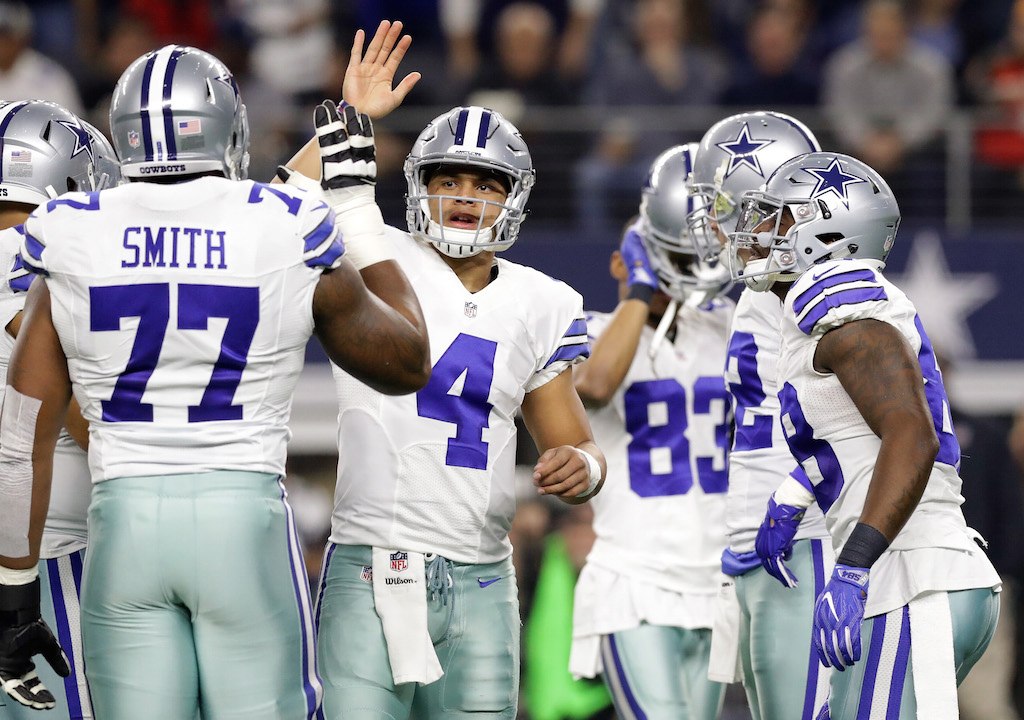 True legacies are forged in the postseason. That's the way it's always been. For all his success, Romo was never able to get the job done in the playoffs. He finished his career with a 2-4 mark in the postseason and is most remembered for that infamous botched hold on a potential game-winning field goal against Seattle in the 2006 wild-card round.
Dak needs to win in the playoffs. He hasn't done it yet, but it's easily the fastest way for him to eclipse his predecessor. Don't be surprised when Prescott starts handling his business in the postseason.
Statistics courtesy of Pro-Football-Reference.